How to Open OST File Without Outlook?
This technical write-up is drafted to guide users on how to open OST file without Outlook. In this article, we provide the proper guidance and effective solutions for users to easily open OST file without Outlook. Read this article till the end to find out the procedures and solutions on the topic.
Are you struggling to open OST file without Outlook? We can understand it can be quite frustrating. In Fact, it is an even more stressful job if you have an orphaned OST file. Well, worry not and dive in this article to get the absolute best results.
Outlook is one of the most popular email clients across the world. Not only is it feature rich but it also provides enhanced and upgraded security. This email client uses two formats to store its data, OST and PST. Where the OST file format is the synchronized copy of your mailbox. You can also work on an OST file without an internet connection. And the changes made will be updated to the server when your Outlook regains internet connectivity.
However, there are many users who do not use Outlook or have switched from Outlook as their email client. But, they have OST files containing important data that they want to open and read. Now, it is a difficult task to open that OST file especially without Outlook, so, let's see how you can accomplish that.
Is it Possible for a User to Open OST File Without Outlook?
First and foremost, as per Microsoft itself, there is no way a user can open or import OST file in Outlook. Second, if your OST file is orphaned then, it is highly impossible to accomplish the task.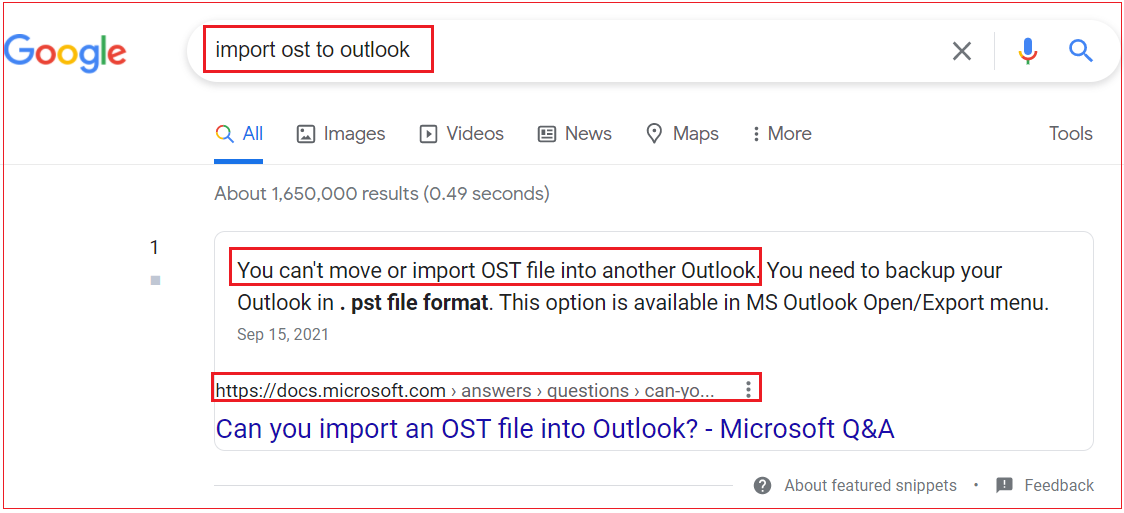 Besides that, the manual workaround methods include recreating an OST file in order to access it, you can do so if you are an Outlook user. Moreover, you can convert your OST file into a different format using this outstanding Corbett OST Converter. This software is undoubtedly the best one on the internet to convert your OST files into any format of your liking. In addition to that it preserves the file and folder hierarchy throughout the process so you don't have to worry about that.
However, you can easily view and read OST file without Outlook using an automated tool.So, let's see how you can do that.
Open OST File Without Outlook with a Professional Solution
Since there is no direct way to open or import an OST file without Outlook, we have brought an impeccable solution that is going to solve your problem in a minute. This Corbett Email Viewer Software is just the right tool for this issue. An expert-recommended software to ost file open without outlook. In addition to that, it is a treasure chest of various advantageous features.
Remarkable Features of this Software
It automatically detects your email server address by your port number.
Supports viewing not just emails but their attachments as well.
This utility is compatible with the latest version of the Windows OS.
Provides various search filters for you to sort files, for instance, Quick Search & Advance Search.
Supports Windows 11, 10 and other older versions.
This software provides multiple Preview modes such as Content, Properties, Message Header, Hex View and Raw Message.
All these great features contribute to the overall functionality of this tool and make it the best choice for users. Now let us see the steps to take to execute the process using this tool.
Steps to Use the Software
Install and launch the software on your device. Then, click on the Open button.

In the menu, click Email Data Files >> Outlook OST/PST >> Choose File or Folder.

Add the OST files in the software window.

Go through your OST files in the Preview Panel of the software.

You can choose either or all of the several modes provided to preview your uploaded files in the software.

Utilize the Quick and Advanced Search settings before you save the files.
As you can see, how easy it is to open OST file without Outlook using this exceptional software. Moreover, you can even convert your OST files in any of the multiple export options provided in the software. So, check them out and choose according to your requirements.
Conclusion
In this above blog, we discussed various solutions on how you can open OST file without Outlook. We also discussed converting your OST files into a different format to access them on different platforms. Since there are no direct manual methods, the technical experts recommend using a professional tool. And we have mentioned the best option from the internet for you here.