Solved: Outlook Automatic Reply Not Working Problem
More than often numerous users struggle with the Outlook automatic reply not working problem; Out of which most of the users do not know the solutions to tackle the issue. Moreover, some users are not even aware of the possible causes behind this situation. Thus, we have drafted this technical write-up for you to tackle the issue in a stress-free way. Read this blog post until the end to obtain the top solutions for this problem.
Outlook provides users with an Out of Office Assistant that helps them with configuring and automatically sending replies from the account. This feature comes in handy when the end user aka recipient is unavailable at the computer or is out of the office. In case of the user's unavailability on the desktop, this OOF (Out Of Office) assistant sends a reply email on the user's behalf. Although home users without MS Exchange accounts can also create an OOF template and use it to send an automatic reply, this feature is available by default for Microsoft Exchange users.
Certain times users face the Outlook Automatic Replies Not Working problem. Therefore, we have brought various solutions that you can use to help yourself out whenever you face any problem regarding the Microsoft Outlook 365 automatic reply not working. But first, let us take a look at the common causes behind the issues.
Causes Behind Outlook 365 Automatic Reply Not Working
The following reasons could be the cause why your Microsoft OOF (Out of Office) is not working properly.
Your OOF rules templates could be corrupted.
Only in Exchange 2019, a backlog of mailbox assistants exist.
By default, the Remote Domain setting is not set to allow OOF messages.
If the existing OOF quota is exceeded, new rules cannot be created.
How to Solve Outlook Automatic Reply Not Working Problem?
Along with the above-mentioned causes, there are multiple scenarios where users struggle with Automatic replies not working Outlook.
Scenario #1: Your Microsoft OOF is not sending replies outside the organization.
Scenario #2: It is sending only one message per address.
Scenario #3: The automatic replies get filtered out by junk email filters.
These scenarios are the common ones where users struggle with Microsoft OOF the most. Let us see the solutions for tackling this Outlook 365 automatic reply not working issue.
Microsoft Outlook Automatic Reply Not Working and Not Sending Replies Outside the Organization
In this scenario, Microsoft OOF does not send auto-replies to people who are not in the environment of organization exchange. To tackle this, the admin is required to change the automatic replies settings from "My Contacts" to "Anyone Outside My Organization". Upon changing settings as desired, Microsoft OOF will send messages to people who are outside the organization's Exchange environment as well.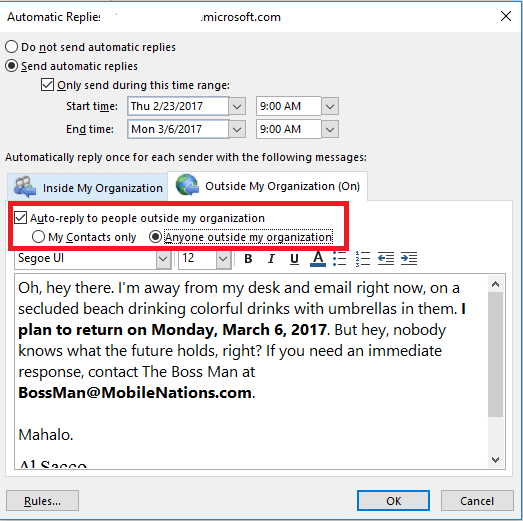 Note: To save your automatic reply for the recipient's spam folder, set "My Contacts" only in the automatic reply settings. By doing so, the recipient will be safe from strange messages.
Microsoft OOF Sending Replies Once Per Address
The Outlook automatic reply assistant is set to reply only once per address by default, however, sometimes users need to send automatic replies to all addresses again. In this case, if your Microsoft Outlook automatic reply not working then, the user should try to turn it off and then turn back on the OOF (Out Of Office) feature. Along with that, if users want to reply to every single received message then they can do so with Server Side Rules. For doing this, the end user needs to contact Exchange Administrator.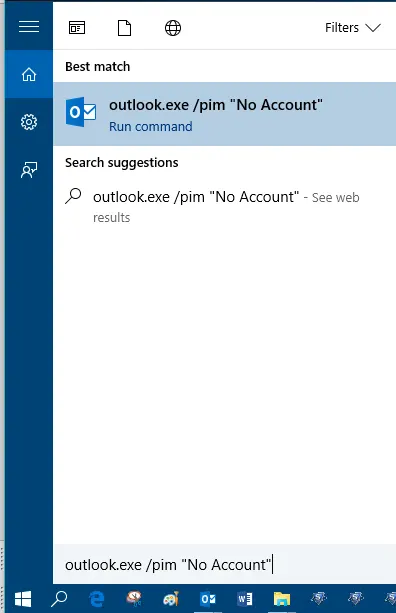 Outlook Automatic Replies Filtered Out by Junk Email Filters
The third solution for Outlook 365 automatic reply not working is that MS Outlook email filters do not block the delivery of junk emails, however, they do move the suspected emails to the junk folder. This junk email folder of Outlook is saved on the server and can be accessed from any system. Moreover, the automated replies of Microsoft OOF are more prone to be filtered out by the junk email filters. Upon the filtering process, the messages appear in the junk folder rather than the inbox folder of a user's mailbox. Correspondingly, users need to navigate to the junk folder to access those messages.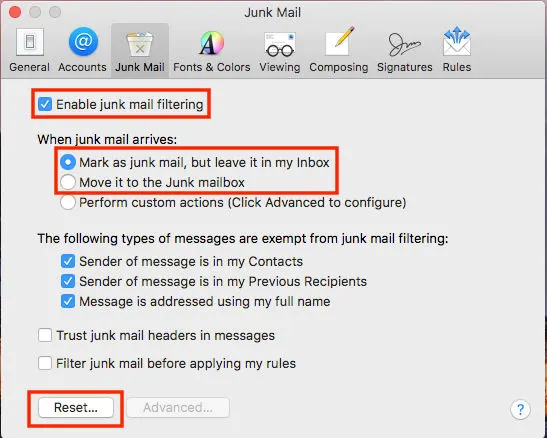 To rectify this issue i.e. Outlook 365 automatic reply not working, users can opt for the "Mark as Junk Mail, but Leave it in my Inbox" option under the "When Junk Mail Arrives" folder. This ensures that the received automated replies are resided in the inbox folder instead of being moved to the junk folder after being marked as suspected by the junk email filters.
Let's Wrap It Up
This blog on "Outlook Automatic Reply Not Working" discussed the potential causes behind the problem. Along with that, it discussed the scenarios where this situation arises for users and several solutions to recover from it. We hope you found the appropriate answer to your Outlook 365 automatic reply not working problem here. If so, do share this article with other users in need.