How to Change Emails from Hotmail to Microsoft Outlook?
Hotmail is one of the most famous web-mail applications, which is a perfect medium to send and receive messages. But for using this email service, one thing that is of utmost importance is that you need to have a strong and reliable internet connection. If you want to get access to your emails without a data connection, having a desktop-based email client is essential. Whenever we talk about desktop-based email clients, the first thing that pops up in our heads is an Outlook – Microsoft account.
As we all have heard enough about the significance of using Microsoft Outlook due to its incomparable features, let us understand how can we go ahead with Hotmail to outlook migration. Therefore, in the blog, we are explaining the entire conversion process of Hotmail to Outlook.com. Other than that, we are also going to understand the reasons behind the change from Hotmail Email to Outlook Account.
Why do We Need to Convert Emails?
There are some major reasons why you plan to migrate Hotmail accounts to Outlook 2019, 2016, 2013, 2010. Isn't that true? So, you must be clear about your reason and hence we are here to provide you with some of the most valid causes for Hotmail to Outlook.com account conversion:
Outlook is known for providing great services, and most people have already moved their data from Hotmail Emails to Outlook. Comparing Outlook with Hotmail will make you understand how efficient and productive it is.
From migrating emails to exporting contacts, you can do it all in Outlook
The Outlook's market has grown and expanded in a great manner and people have been driving towards it with each passing day
Well, common reasons behind the export are mentioned above and now your question of 'How do I transfer my emails from Hotmail Emails to outlook' will be answered. You can also read How to Migrate Hotmail Emails to PDF Format
How to Switch from Hotmail to Outlook?
There are two proven methods to import Hotmail emails to Outlook. One is the manual approach and the other one is automated. So, let us understand them one by one:
Hotmail Emails to Outlook.com Conversion – Manual Approach
Open the MS Outlook and visit the File option
After that, go to Info and then tap on 'Add Account'
You will find a box coming on your screen reading Add New Account. Choose 'Manually Configure server settings or additional server type.' Hit 'Next.'
Tap on Internet E-mail and proceed
Provide all the details being asked to export emails from Hotmail to Outlook
In the account type, choose POP3 and enter incoming as well as outgoing server details
Enter your Hotmail email credentials where you are being asked
Go to More Settings and choose the option 'My Outgoing server requires authentication.'
Visit the 'Advanced tab' to type 995 as your POP3 Server port and 587 where your SMTP Server Port is needed.,
You need to check all the details of the incoming and outgoing servers.
Hit on Next and then click on Finish to get done with the configuration process
Close the software and launch it again. Doing this will make you see that your Hotmail emails have been exported
How to Change from Hotmail to outlook – Automated Approach
For getting done with the process Hotmail to the outlook Migration tool using the Automated approach, there is a wonderful tool. Renowned for being a perfect solution, this Email Migration Tool can do wonders in helping you with the migration process.
So, if you are looking out for a perfect user-friendly approach to complete the process of migration, then go nowhere else as you have landed at your destination. It offers some additional services like selective import using which you can import emails selectively.
A Quick Steps to Migrate Hotmail to Outlook
Here is a look at the required steps to perform the process without any difficulty:
1: Download the tool from the given downloading button and then install it
2: Open the tool and then proceed by clicking on the 'Open' button

3: Tap on the 'Email Accounts' and then go for 'Add Account.'

4: Enter your Hotmail email credentials and then hit on 'Advance Setting'.

7: Provide an IMAP server. Then, the 'Add'option needs to be chosen

8: The tool will then browse the desired files and all you need to do is choose 'Outlook.'
9: Finally, you need to click on 'Export' to migrate Hotmail to Outlook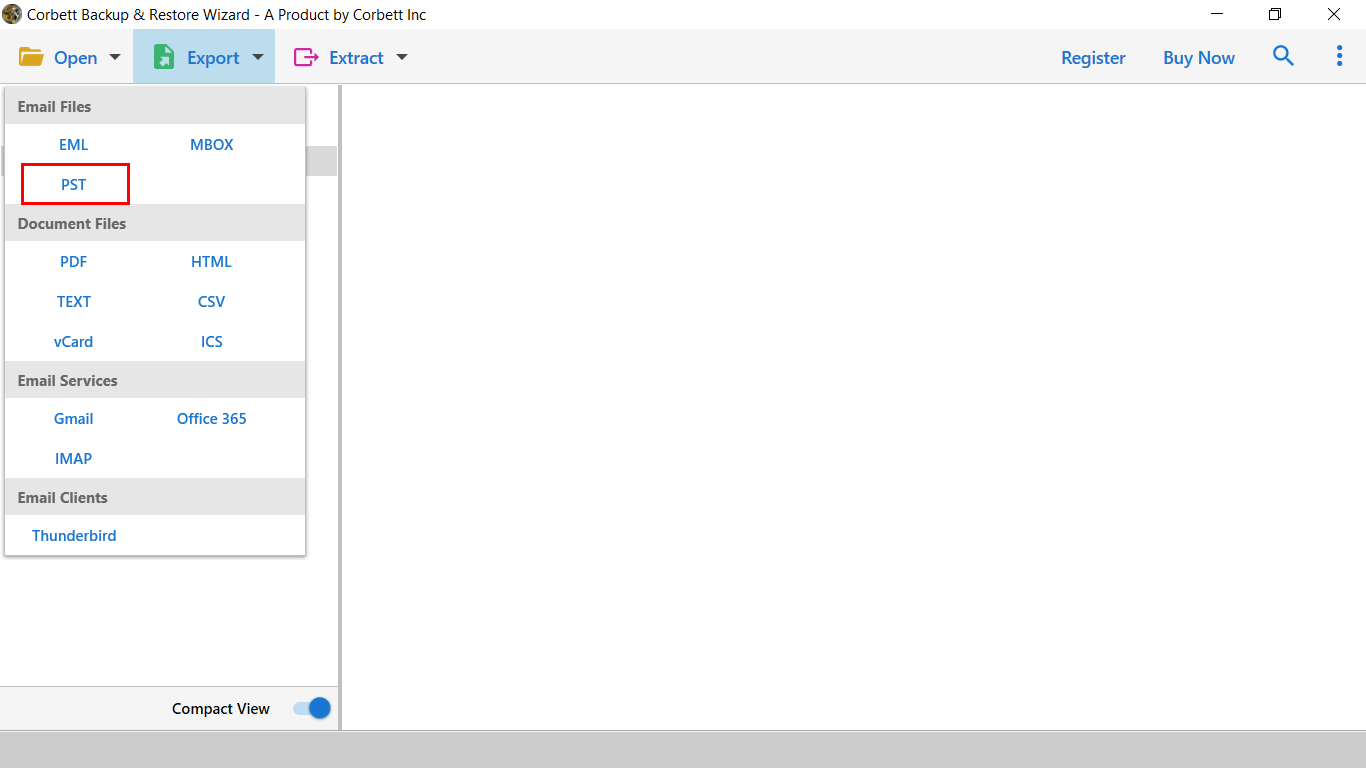 Author's Suggestion
Well, it is up to you which option you want to choose but it is always advisable to go for an automated approach because manual methods come with several restrictions and boundaries.