Convert MDaemon Contacts Address Book (.mrk) to CSV File format
If you're a regular MDaemon user or an MDaemon Mail Administrator, you've probably come into a situation when you needed to convert MDaemon Contacts to  CSV or Outlook, Thunderbird, or another email client. Not only that, but you could have searched for answers to common questions like:
What is the best way to export MDaemon contacts to Outlook?
How can I save MDaemon contacts to a vCard or CSV file?
How can I transfer my MDaemon address book to the cloud?
As a result, we created a way for importing the MDaemon contacts address book.mrk files into your cloud or desktop email client. Continue reading to learn how to export MDaemon contacts to Outlook, Thunderbird, Office 365, G Suite, vCard, and other programs.
User's Query
Let's take a look at a few questions to see what requirements various people have.
Query 1: Hello, I'm seeking a way to convert MDaemon contacts to CSV for various formal purposes. I looked for a solution but couldn't find anyone who could help. Please let me know if you know of a solution that can do this.
Query 2: I need to convert a large number of MDaemon contacts to CSV format. The issue is that I don't have a helpful application. Is there a method to convert MDaemon contacts to CSV files without having to install any further software?
As a result, there might be various reasons for a user to perform such a task. As a result, we'd like to provide a comprehensive solution that may address all of your needs.
MDaemon Contacts Export to CSV – A Professional Tool
The Corbett MDaemon Migrator is the most dependable, secure, and powerful solution. This application is intended for users who need to export MDaemon contacts and other properties for a variety of reasons. With this robust tool, you can export an infinite number of MDaemon contacts to an Excel file without losing any data.
One of the best aspects of this software is how simple it is to use. This software can be used without the assistance of a professional. Furthermore, this application is completely safe and has no dangers. MDaemon contacts may be readily exported to a CSV file with only a few clicks.
Examine the Automatic Application
Please Download and Try the Trial Version First: We strongly advise our users to first download and try the free demo edition. This free version was provided to allow users to see how the solution works and functions before making a financial investment.
You may export certain contacts from MDaemon to CSV using this software. After you've tried the sample edition and are happy with it, you may upgrade to a licensed edition to export an infinite number of contacts.
Steps to Export MDaemon Emails to CSV
1: Launch the application and select the Open option.

2: Choose Email Servers from the drop-down list, then MDaemon Files.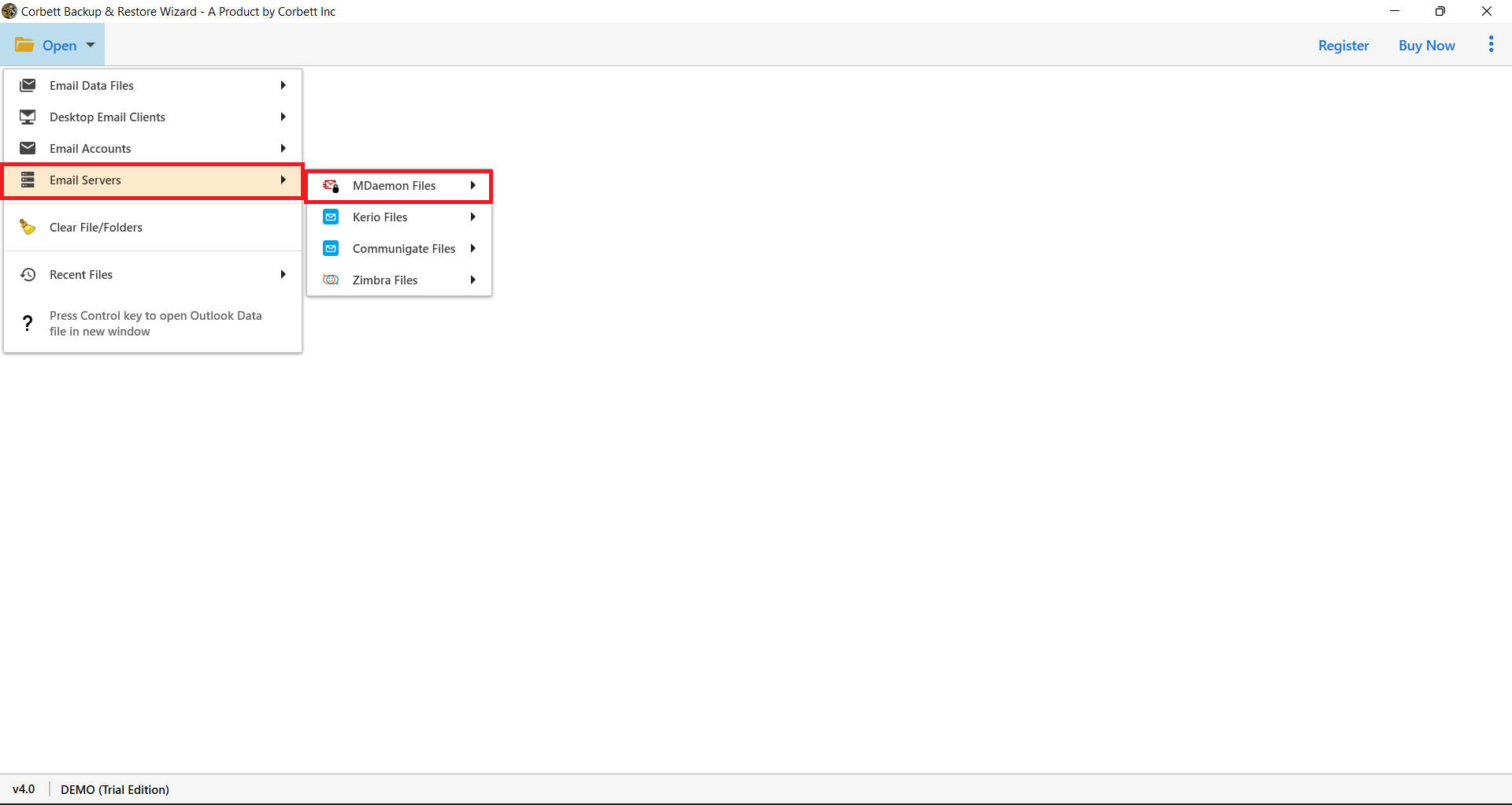 3: To load MDaemon contacts, the tool has two modes: Choose Folders / Choose Files or configure the MDaemon account.
Click the Choose Folder option if you wish to export a whole folder.
4: To export MDaemon AddrBook.mrk, select the Choose Files option.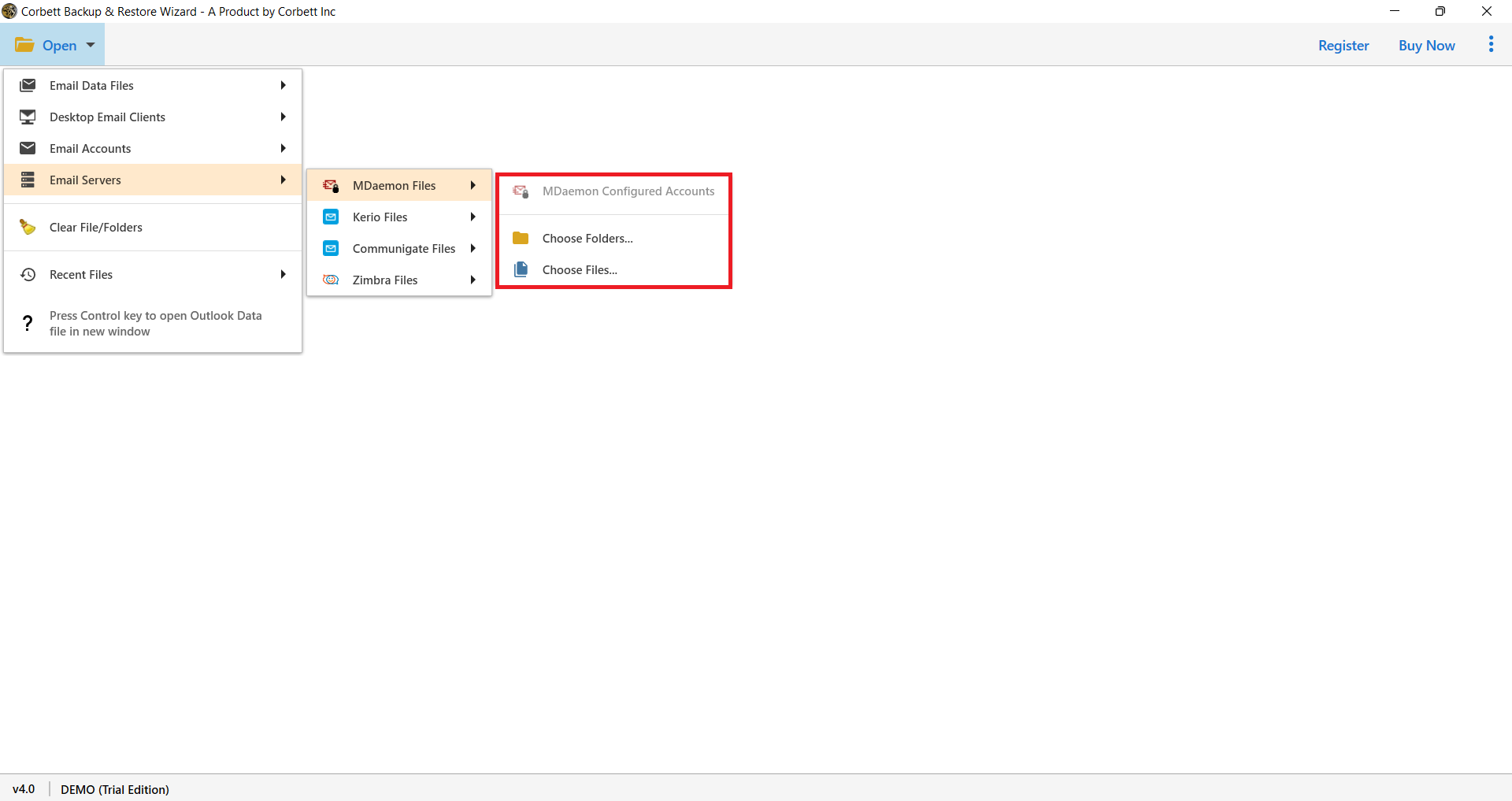 5: Select CSV from the list of saved files by clicking on the Export option.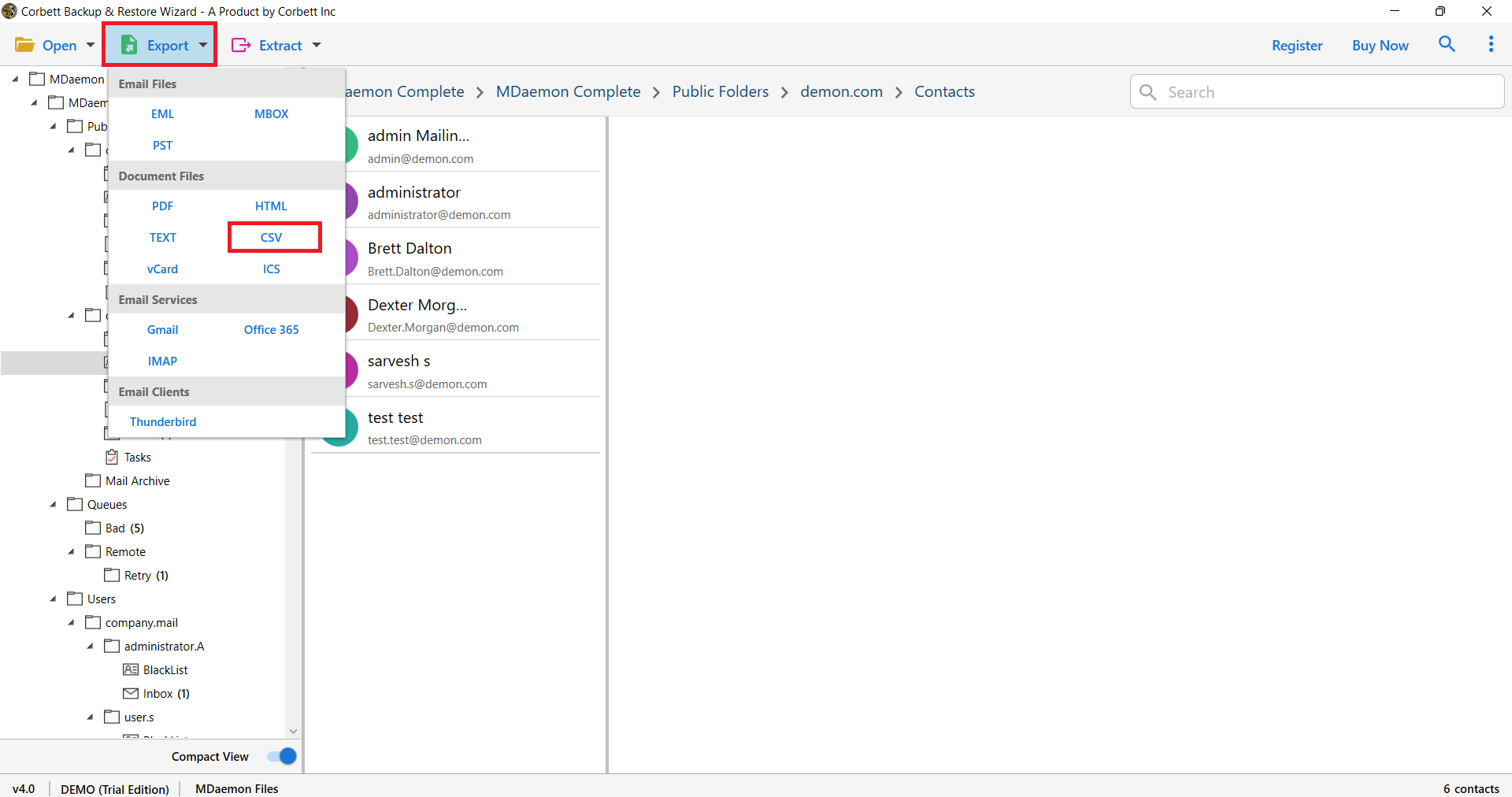 6: Select the location where you want your CSV files to be saved. To complete the procedure, click Save. MDaemon contacts are being exported to CSV format by the tool. It simply takes a few seconds to complete this process.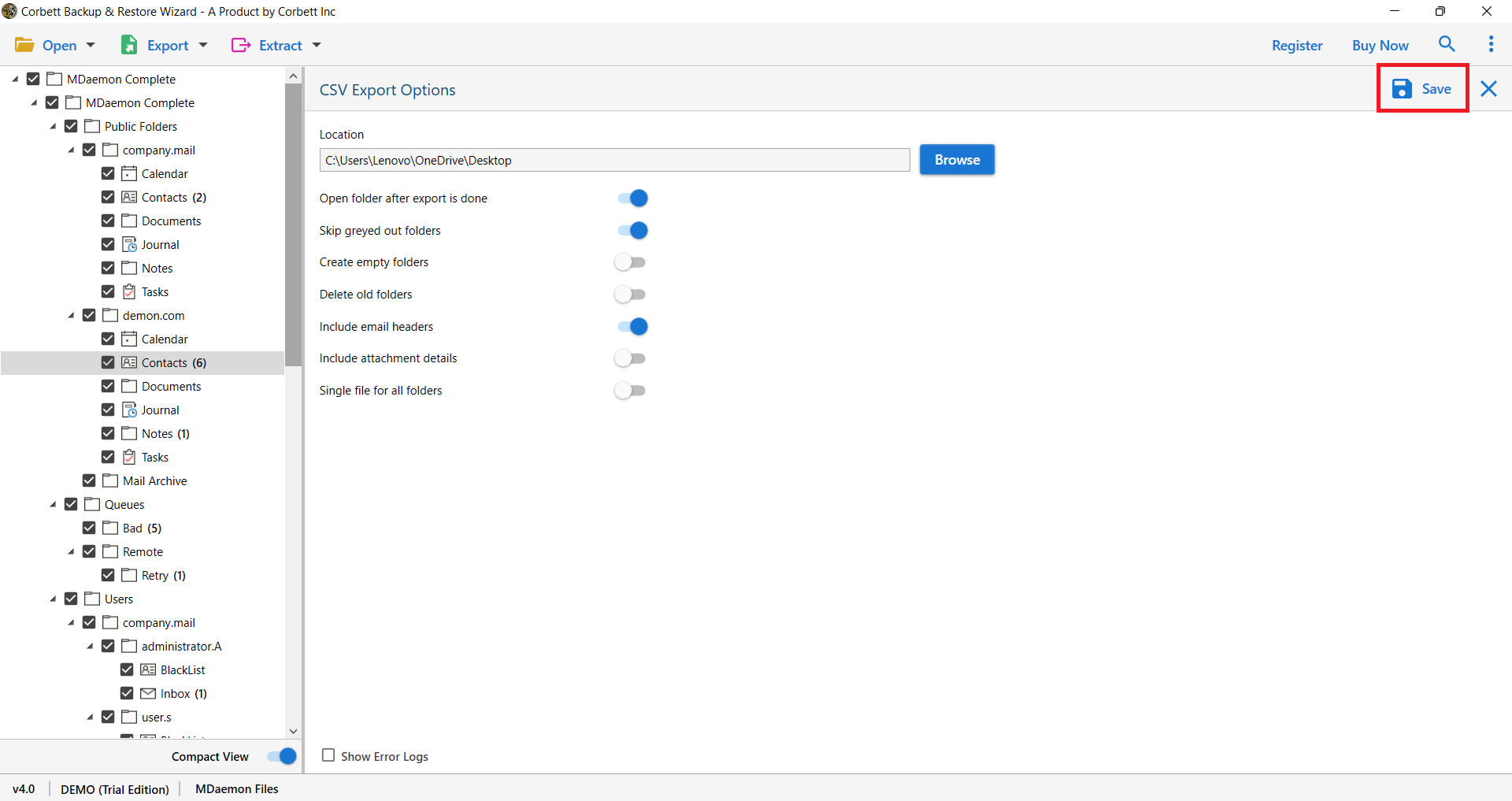 Learn More About This Utility Powerful Features
No Size Restriction: There is no file size restriction with this software, which allows you to export an infinite number of MDaemon contacts to CSV format. MDaemon contacts may be exported in any file size.
Maintains Properties: We guarantee that the tool will provide you with a completely accurate and safe result. When exporting contacts from MDaemon to an Excel file, the tool keeps all of the contacts' properties.
MDaemon Configuration Data: You may also use this software to export contacts from your MDaemon profile if you need to. You may export contacts directly from the MDaemon account you've set up.
Choose the Desired Location: You can get the resultant files to the desired location with the help of this fantastic software. When exporting contacts from MDaemon to CSV format, you will be given the option of selecting the desired destination.
An application that runs on its own: This utility is a totally self-contained application. To convert MDaemon contacts to CSV format, you don't need to install any other software.
Compatibility with Windows: This software is only compatible with Windows. This tool is compatible with Windows 10, 8.1, 8, and previous versions.
Read More Similar Articles:
Final Thoughts
You'll discover one of the greatest tools for exporting MDaemon contacts to an Excel file after reading this post. You may export an infinite number of MDaemon contacts using the suggested software without losing or modifying any information. So, get the software and export MDaemon contacts to CSV format in a few simple steps.