How to Extract Attachments from Opera Mail?
When we send and receive emails, attachments are one of the most important items. Many users want a reliable way to directly extract attachments from Opera Mail.
E-mail is a great way to communicate with other people on the Internet. E-mail allows users to send and receive images, videos (small), documents, and other material as attachments in addition to messages. The sections that follow will show you how to download, open, and save e-mail attachments that have been sent to your inbox.
How do I Get Attachments from My Opera Webmail?
The instructions in this section are for webmail or web-based e-mail providers. To use these services, you'll need to create an online Opera account.
There are two methods to extract or save attachments from Opera mail:
First to download attachments manually or the second one is to use an export solution to complete the process with complete safety and data security.
The choice is which method you want to prefer to complete the attachment extraction from Opera Emails.
Manually Download Opera Email Attachments
1. Open the opera mail and select the email which contains an attachment
2. After you click the attachment, you'll be asked to store the download in a specific location. Choose a place and save it.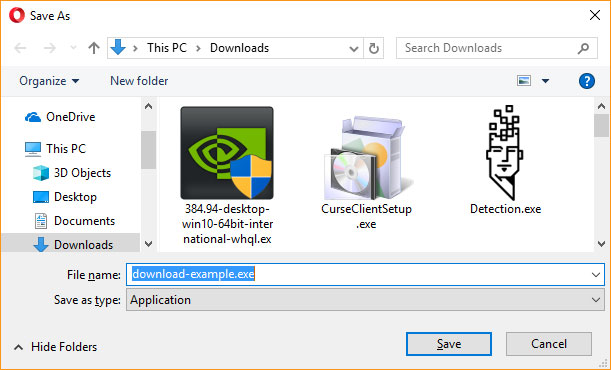 3. Press Ctrl+J to see your recent downloads when the download is finished.
4. Locate your downloaded file in the Downloads box and click the Run option to open it.

How to Open and Save Attachments from Webmail
E-mail attachments are seen and moved in various ways by different browsers. Select your favorite browser from the list below and follow the instructions after your file has been downloaded.
Tip
The item can be accessed from your downloads folder once it has been downloaded; see: Where are the files I downloaded using my web browser? You can save the downloaded file to your preferred storage device once you've opened it with suitable software.
Note
Some files need the use of specialized software. For example, to read and view.xls or .xslx files, you'll need an application like Microsoft Excel or Google Sheets. If you don't have the necessary software to open an e-mail attachment, ask the sender to save the file as a different file type if workable.
An Effortless Method to Extract Attachments from Opera Mail
Email Attachment Extractor is capable of opening and viewing Opera emails, contacts, calendars, tasks, journals, and attachments. Additionally, the program allows the user to examine emails related to Opera Email files directly from the software's UI.
Preview modes are included in the tool that will help the users to view the email body in a variety of modes such as Content, Hex View, Raw Message, Message Header View, and more. To examine an Opera file, the user can choose from many preview modes. Furthermore, the user may access attachments connected with emails in Opera mail files using the tool.
The steps outlined below must be followed to view and extract attachments from an Opera Mail file using this utility.
Extract Attachments from Opera Mail Account: A Step-by-Step Guide
Now, we'll provide you with a fantastic solution with a step-by-step tutorial that will allow you to solve your problem without the assistance of anybody else.
1. Open the tool and select the Open Menu option.

2. Choose the Desktop Email Client and Opera Mail Accounts from the drop-down menus.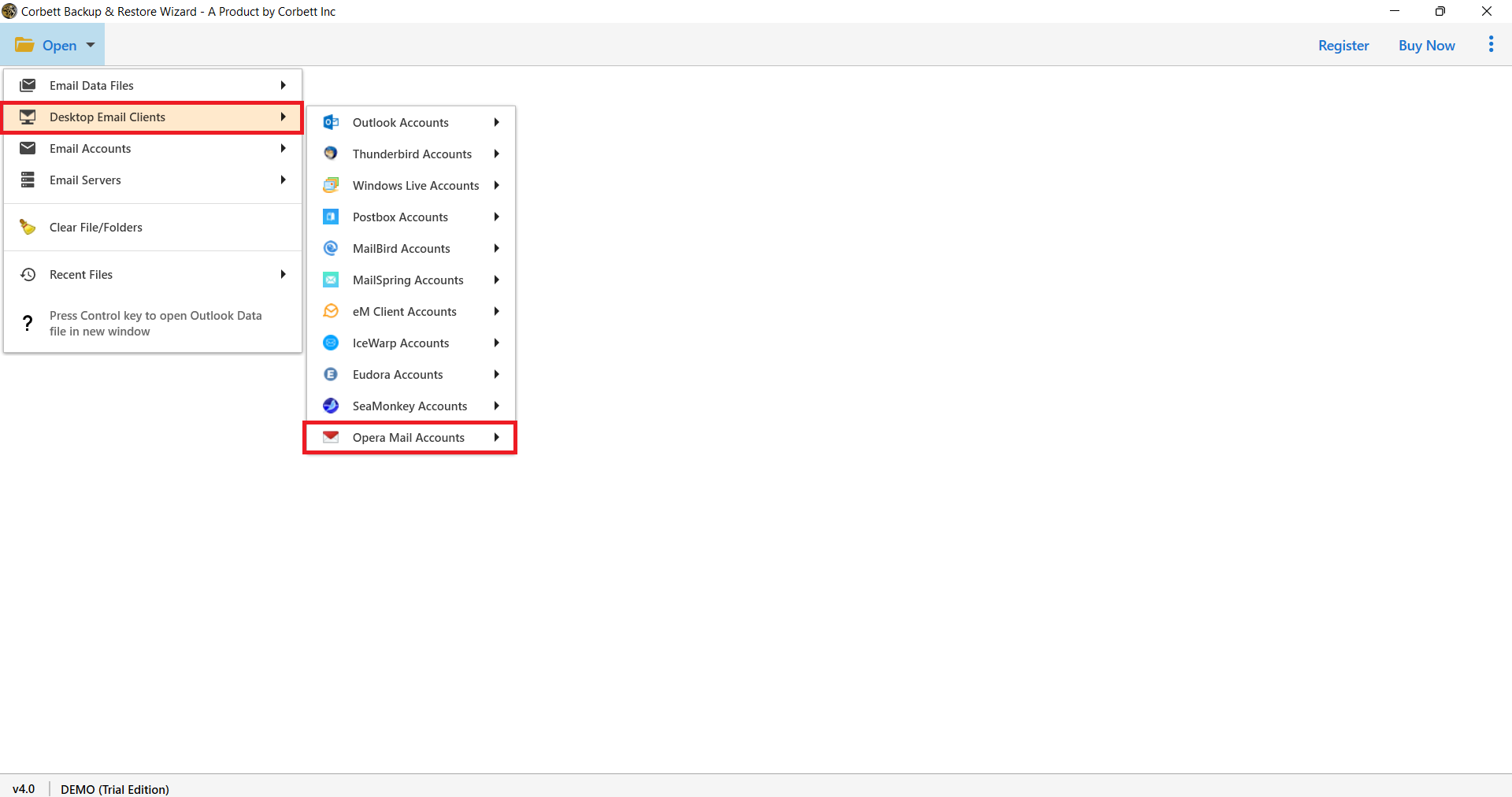 3. The tool gives you three options: Choose Files from the system and Choose Folders. You can also configure Opera mail directly.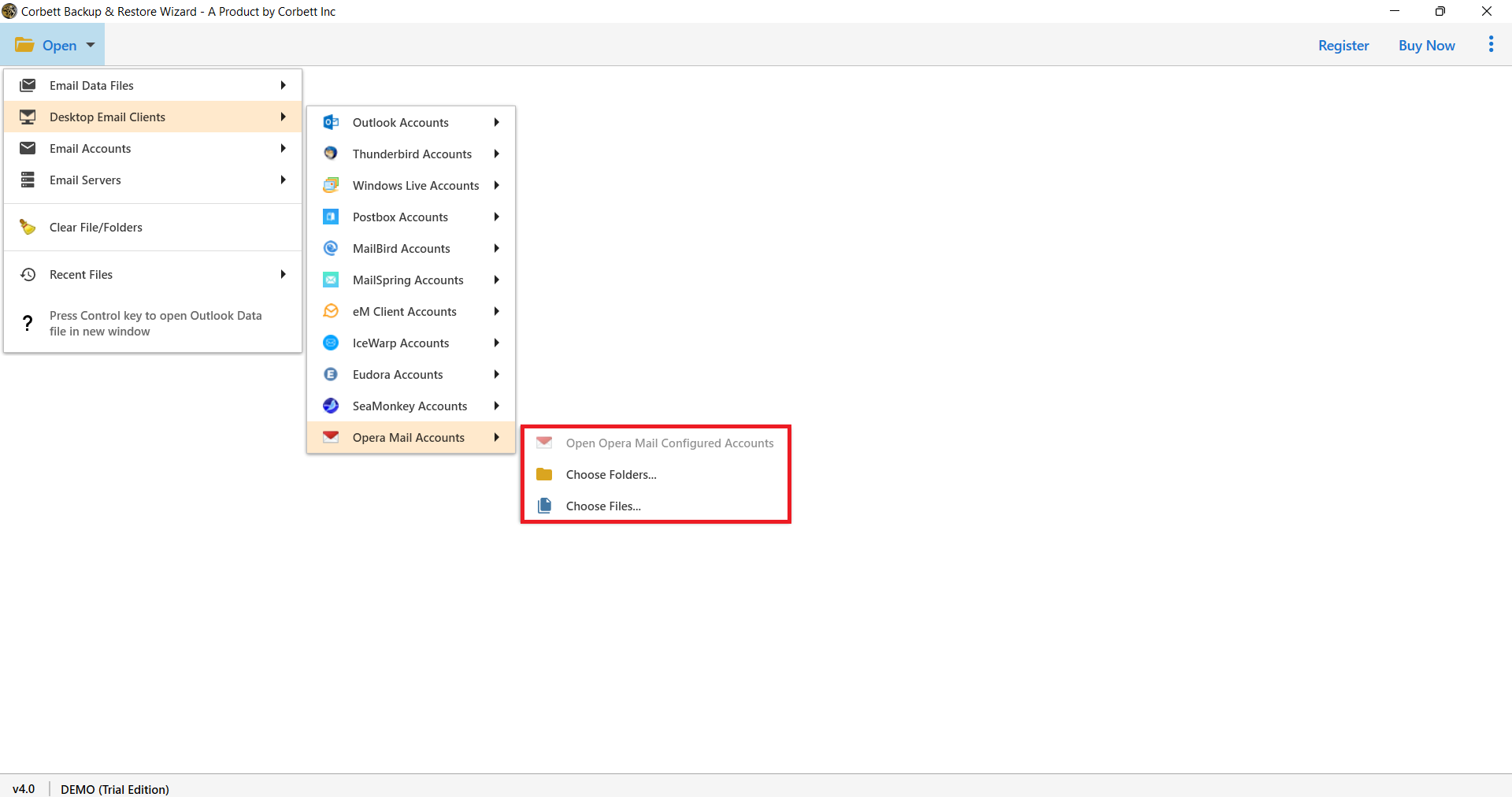 4. The application then loads all of the data from your Opera Mail account, allowing you to see the emails in a variety of ways.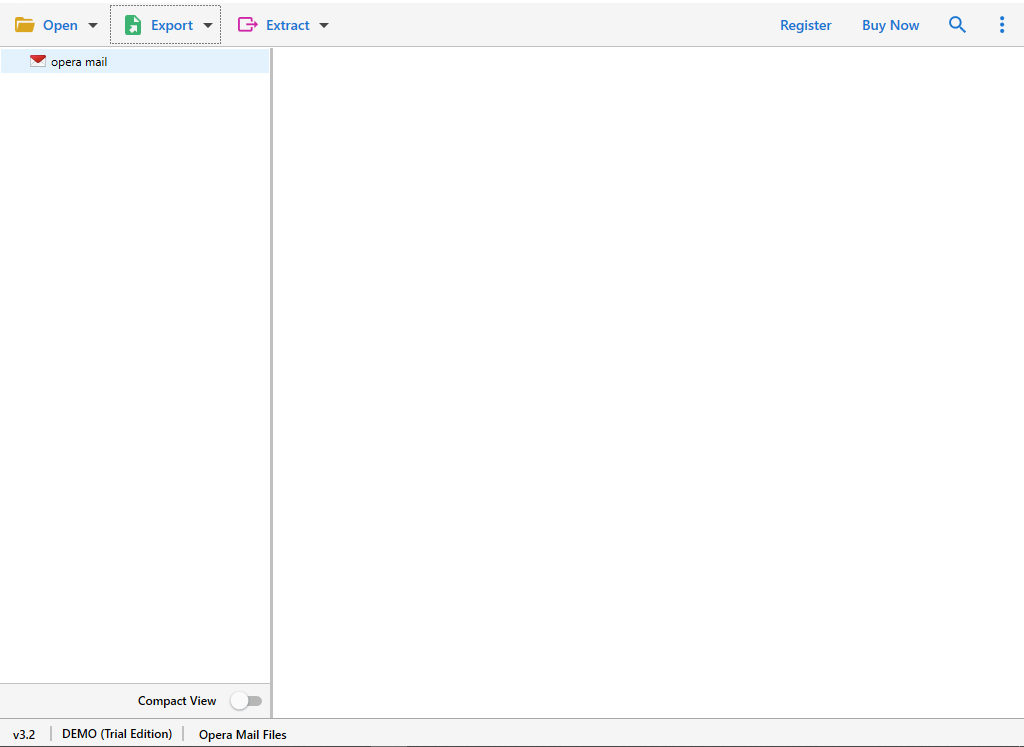 5. Next, you'll notice the Extract option, where you'll need to pick Attachments from the drop-down box in the top ribbon area.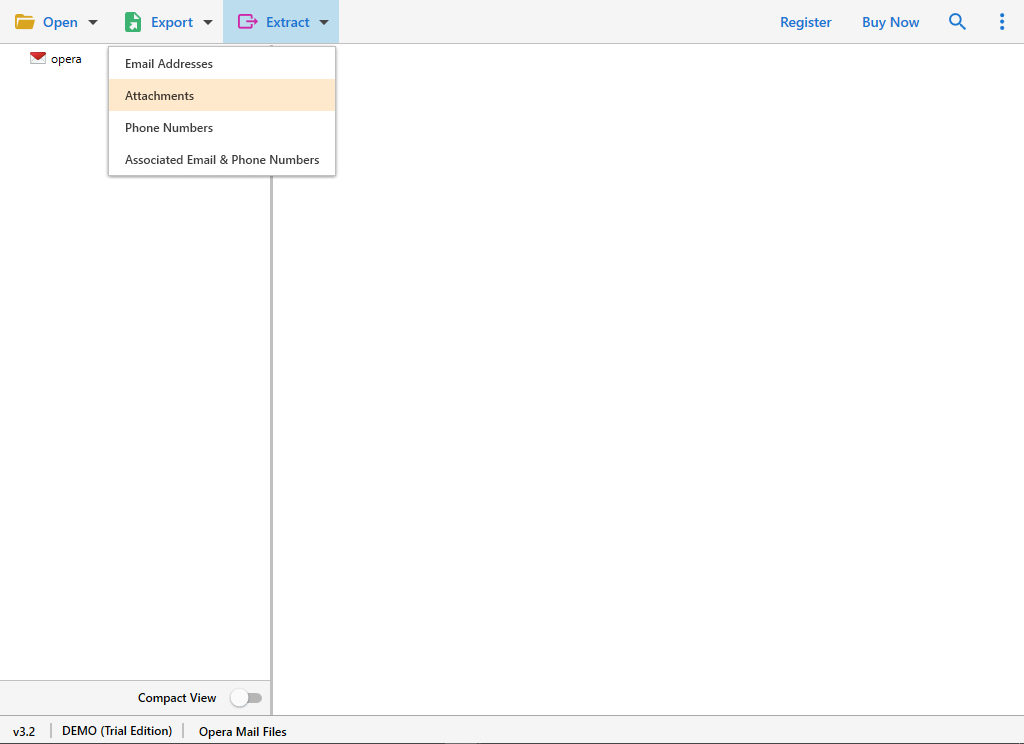 6. After choosing Attachments, the tool will display the Extract Attachments box, where you can enable variables as needed. Then choose Save to begin the procedure.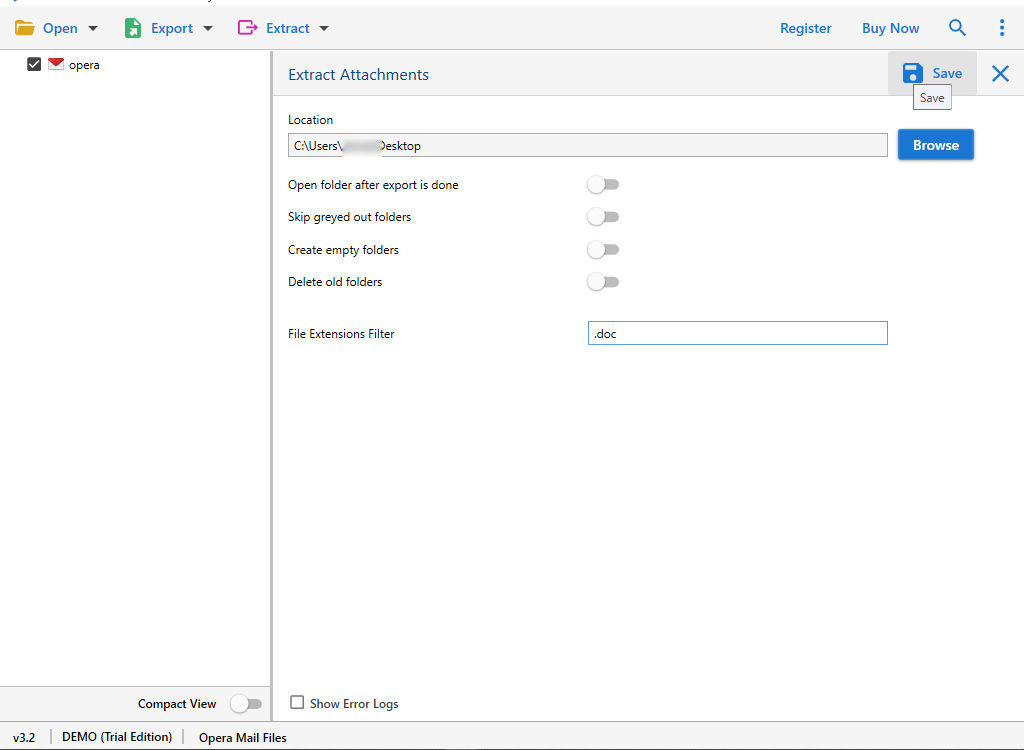 The extraction procedure will be completed after selecting the Save option and you can see the live process of the extraction. After completing you will receive a confirmation message that it was successfully completed.
This Automatic Tool's Characteristics
This software can automatically detect documents and load the necessary attachments or data as needed.
It is simple to use and adaptable, with a user-friendly interface that is suitable for both technical and non-technical users.
It will assist users in managing account files and directories, as well as provide everyone with a suitable platform for extracting attachments.
Users can extract bulk attachments using the software. You don't have to manually extract single attachments. You may effortlessly
extract a large number of attachments with only one click.
With this tool, you can selectively extract attachments from Opera mail directly. You can select and deselect the files and folders so that you only receive important attachments.
As stated in the title, these are only a handful of the tool's amazing features. However, we are pointing out that there are many surprises along the way for you, and to obtain those surprises, you need to use this tool as soon as possible.
Author's Suggestion
Finally, Opera Mail Attachments Extractor is the ideal solution for this work. This application is ideal for collecting all attachments from an Opera Mail account since it provides several benefits and accomplishes the task in a short amount of time. As a result, you should use the provided tool to perform this difficult task as quickly as possible.