How to Extract Email Addresses from Siteground – Quick Solution
you're seeking a way to extract email addresses from Sitegroup Webmail, you've come to the right place. Then this article will assist you in completing the task without difficulty.
Scenarios
"I have a large number of Siteground emails that I'd want to extract their email addresses from. Is it possible to extract bulk email addresses from Sitegroup without wasting time?"
There are an infinite number of people in the world who are dealing with comparable issues in other places. It doesn't matter if they're regular users or business users. Both users are experiencing the same difficulties. Like:
"I have limited Siteground email as a normal individual, however, my nephew utilized my email for their tiny business, and now they want to extract email addresses from Siteground Webmail. I'm not sure how I'd go about extracting them in batches. At the moment, I manually copy and save them by opening Siteground emails one by one. Is there another way to do it without having to worry about losing email addresses?"
Save Bulk Email Addresses from Siteground – Top Solution
It's tough to extract a large number of email addresses from Siteground Webmail. However, it is our responsibility to assist you during this tough time. We recommend the ideal equipment to assist you with your work. Email Addresses Extractor Software to help you save time. Use this tool to complete your task in one go.
Steps to Download Bulk Email Addresses from Siteground Webmail
Install the application on your Windows operating system by clicking the Download Now button.
1. In the tool's top menu bar, select the Open option.

2. Select Email Accounts and then Add Account.

3. If you want to configure them manually, fill out the Siteground Email Credentials and select Advanced settings.

4. After you've finished setting up your account, go to the top left menu bar of the tool's window and select Extract. And choose Email Addresses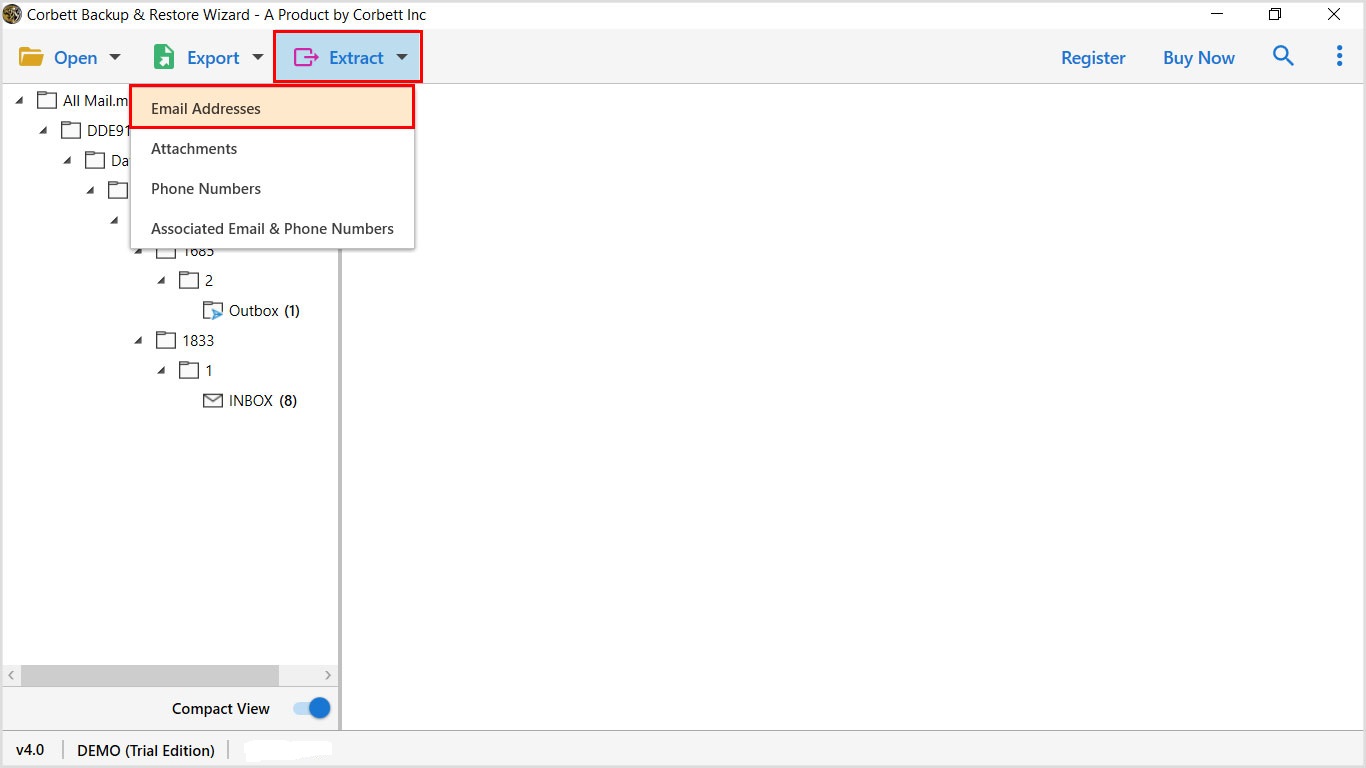 5. The Extract Email Addresses option window will appear after that. You can enable the options on and off as needed.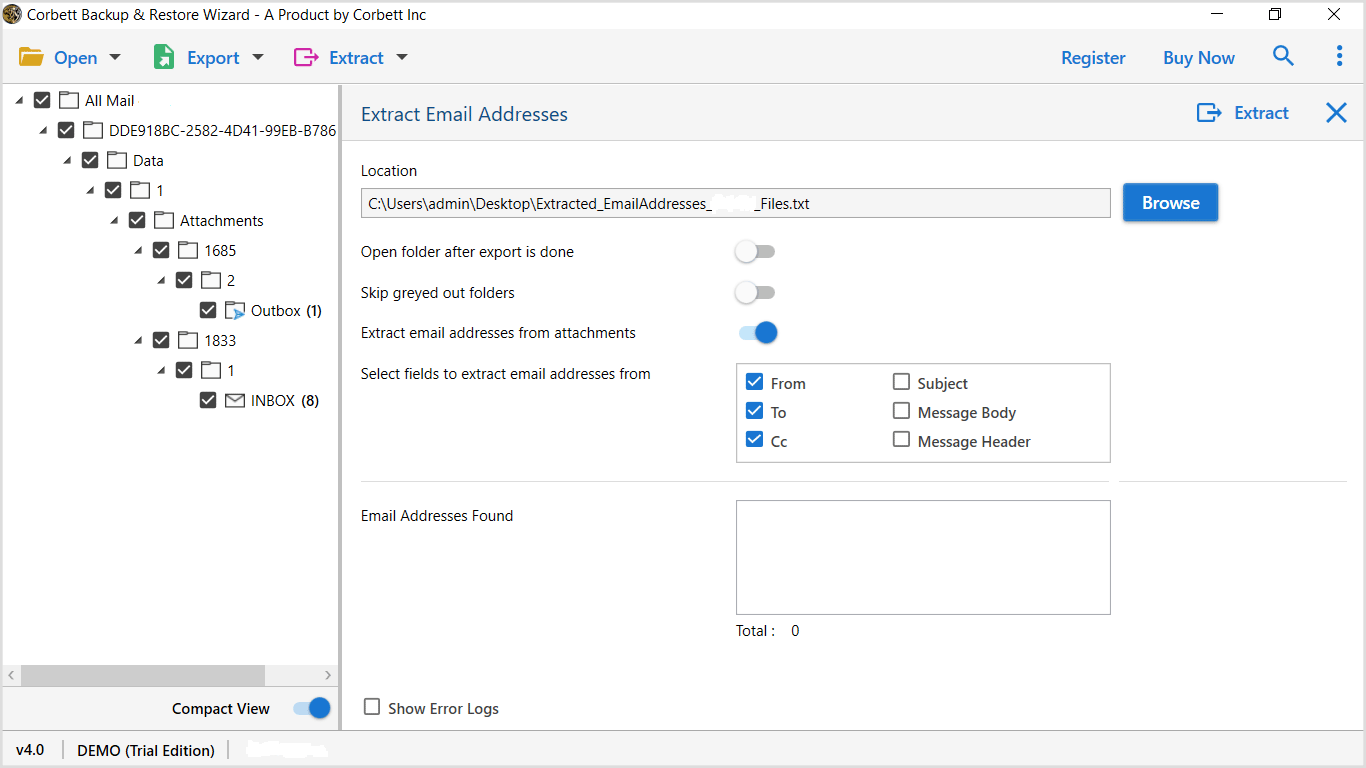 6. After that, select Save, and you'll be able to see the email address extraction process in real-time.
Features of the Email Addresses Extractor
This tool has a plethora of capabilities. There is no other software that can provide you with as many functions as this one. Let's have a look at the most important features of this Email address extraction tool.
Uncomplicated Graphical Interface
As a writer, I've read a lot of consumer complaints by using the automated tool. All of the users have the same question about the Tools UI. They're looking for a dependable answer because they don't understand the technicalities. When they choose the automatic tool, however, they have to deal with the issue of the GUI. This is the tool's typical user interface.
However, this tool has been created to be very basic and easy to use without the need for any technical understanding. The tool's straightforward language makes it easy for the user to follow the steps and accomplish the task in a timely manner.
Bulk Extract Email Addresses from Siteground Webmail
The most common request of a user is to extract or store a large number of email addresses. You have two choices for extracting email addresses from Siteground emails with this utility.
The first is to choose specific emails, and the second is to choose in bulk. Both of the users' questions were answered, whether they wanted selective or mass email address extraction.
Extract Email Addresses from Attachments
You can easily extract email addresses from attachments with this utility. You read that correctly. The feature of extracting email addresses from attachments is only available with this utility. It's like getting a present in the pack of cracks.
Email Addresses Found
The application may display the email addresses identified in Siteground emails in preview mode. Users can see email addresses before storing them with this functionality. And they can copy that email address in their notepad if they like. This capability is only available in this Email Addresses Extractor software. It's like a sprinkling of ice cream on top.
Browse the Destination Location
You may quickly save the extracted email addresses in any local drive of your Windows computer system using the Browse option. Many people prefer to keep their data in files and folders directly. That tool assists you in maintaining your data by allowing you to browse the location and save them exactly where you want them.
Final Verdict
We covered everything in-depth in this blog, whether it was the Email Addresses extraction procedure or the steps to complete the process. Try out the tool's extreme features by downloading it. For your extraction operation, this tool is the finest option.