How to Import EML Files to Outlook – Explained
Summary: If Are you looking to change your default email client to Outlook 2019, 2007, 2010, 2013, 2016 ?  and searching for the solution to Import EML files to Outlook 2016. Then, this blog will become helpful because in this blog we discussed about few methods and select the best procedure for you. So, don't waste your time on manual method go with an automated method.
EML file is an extension for an email message. EML file contains the content of the message, sender recipients, date and time, etc. Window Live Mail (EML) files contain the plain ASCII text for headers and main message body as well as hyperlinks and attachments. We can import EML files to Outlook 2019, 2007, 2010, 2013, and 2016 or in various programs such as MS Outlook, Apple Mail, Mozilla Thunderbird, etc.
But nowadays, due to the increasing demand for Microsoft Outlook instantly migrating from multiple email clients to Outlook. Microsoft Outlook is the most popular email client which can be used Worldwide.
Move Your EML Files into Outlook Manually
1) Then, on Windows Live Mail, click on the tab entitled File. Now, high-point the Export option and then, select email.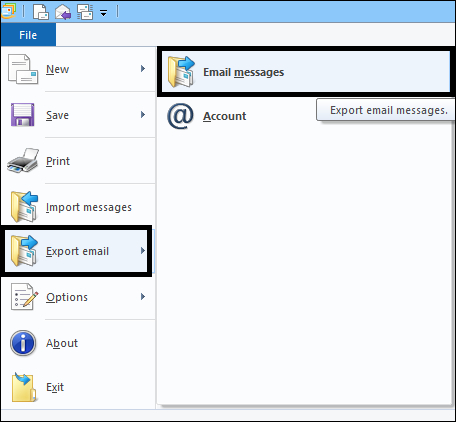 2) After you have done the above, choose your MS Exchange as your export option. Click Next.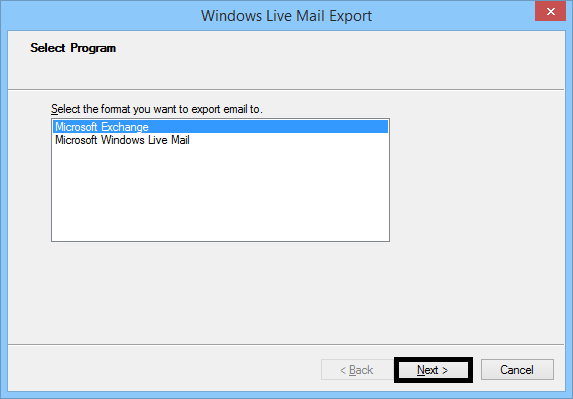 3) After this, a pop-up is visible, which tells you that all your emails require to be exported to either your MS Outlook or your Microsoft exchange. Click OK.

4) You now will have to import all your email folders or you will need to select the only appropriate folders which you need, to export the files via a select folder.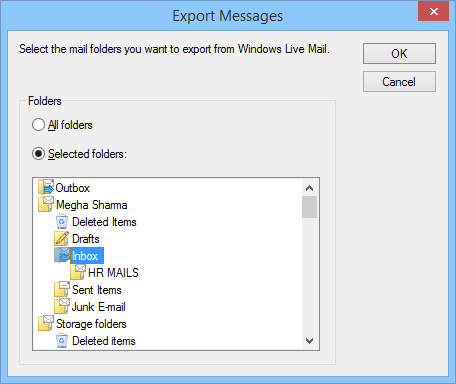 5) If you're done with this step, click on OK. Now, you have to allow the export process to be efficiently completed.
6) After you are prompted by your export complete wizard, click the Finish button.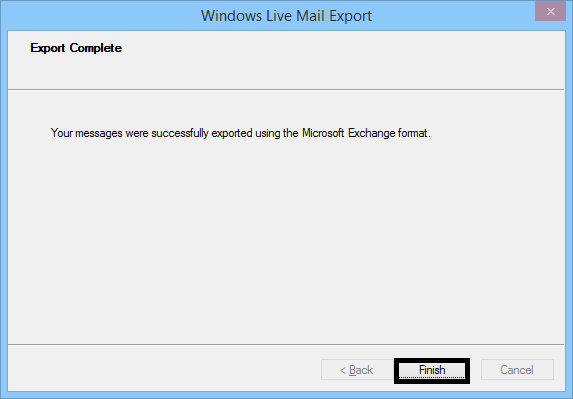 Reasons Why Manual Procedure Might Fail
Standard or manual methods don't always work. So, there are other means necessary. However, the following are the top reasons why you need to use other factors.
You might be having pretty high chances of losing your data since it cannot be assured that the data before you migrated, is to be the same post-migration. That being said, with the help of the manual methods emails hardly transfer EML files to Outlook 2019, 2007, 2010, 2013, and 2016 versions.
The entire manual process is slow as well as monotonous. The users usually possess a lot of eml files that they might want to open with Outlook. If this is the case, the manual method will take loads of time as well as hard physical work.
Moreover, you stand on the brink of losing your SMTP headers. The stratagem which we have placed before. May modify your SMTP header part of the EML file. Along with the header, there may be changes that might come forth in the meta properties in your EML files. If you are working on computer forensics, and the very character of the EML file is put in danger, especially, this may end up being a crucial or server problem.
Drawbacks of Manual Method
Transfer EML files to Outlook 2019, 2007, 2010, 2013, 2016. by using Outlook express application. This procedure is having some drawbacks which are mentioned below:
It does not import the files in bulk to Outlook.
The images and the attachments are not imported.
It takes a lot of time and human effort.
Data integrity and folder hierarchy are not maintained along with the fear of loss of data
An Alternative Solution to Import EML Files to Outlook
An automatic utility helps you to move EML messages to Outlook 2019, 2007, 2010, 2013, and 2016 versions straightly. The best utility in the market is EML to PST Converter by Corbett Software. This is professional software that provides you with the best solution to transfer  EML files to Outlook 2019, 2007, 2010, 2013, 2016.
With its simple GUI, Technical and Non-technical users can easily understand the interface. We provide a screenshot along with the working steps for non-technical users to easily complete the process. We know the main users fear using Automatic tools. Is a complex interface with technical terms but in this tool you don't face such issues?
This tool Transferring the EML files along with the images and the attachments.
Allows the user to view the header details in multiple preview modes.
Step by Step Procedure to Transfer EML Files to Outlook
Follow the steps to complete the procedure to import EML messages to Outlook 2019, 2007, 2010, 2013, and 2016.
1) Download & launch software to your PC.
2) Run the software & Click on Open Tab stored in it.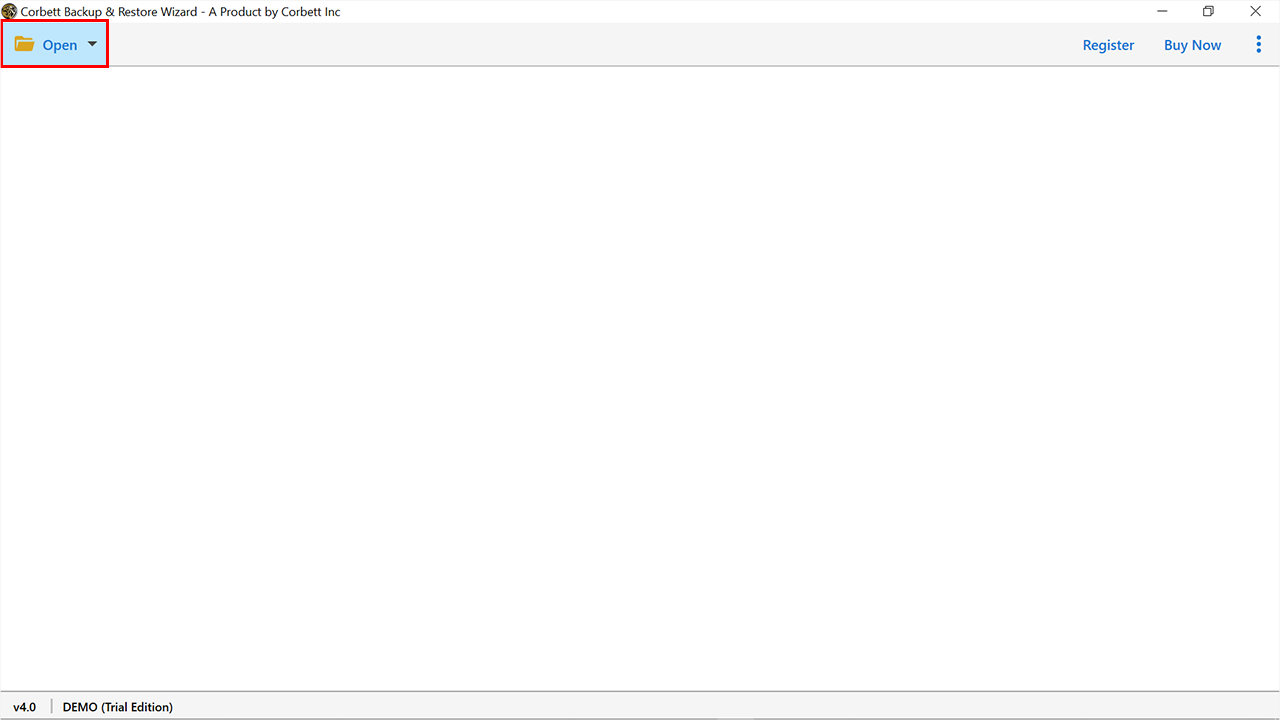 3)  Next Click on the Email Data File and Upload the EML File to the software.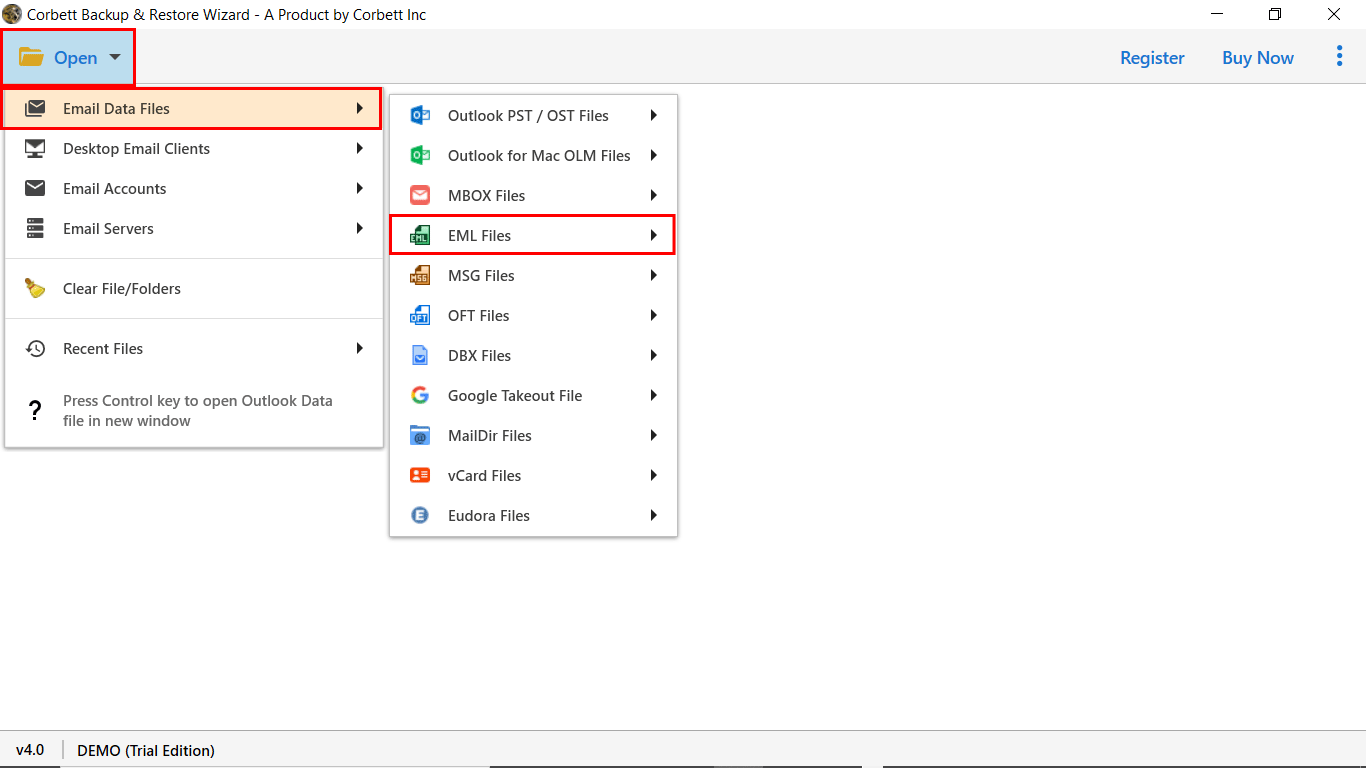 4) The software will scan and display all the data stored in an EML file. Users can easily preview them as per requirements.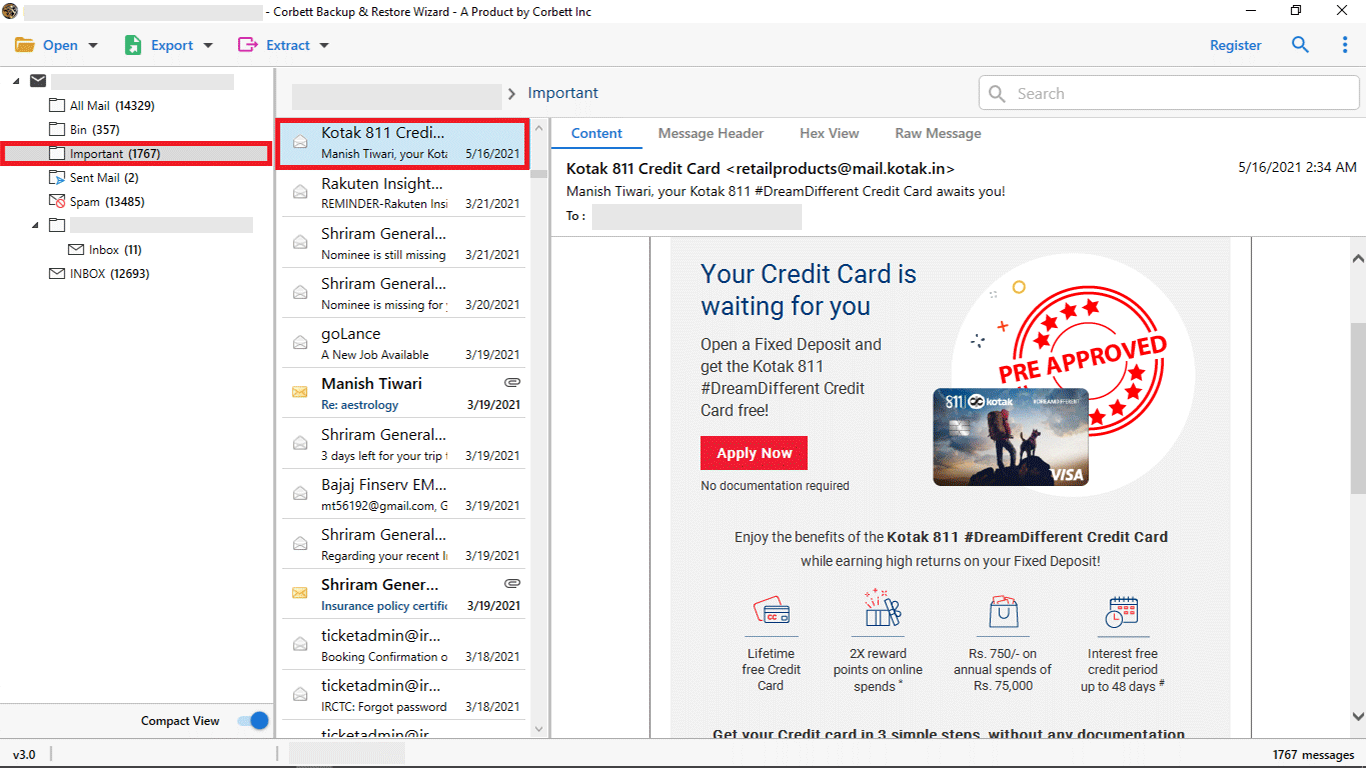 5)  Afterward, click on the Export button and select PST format from the list.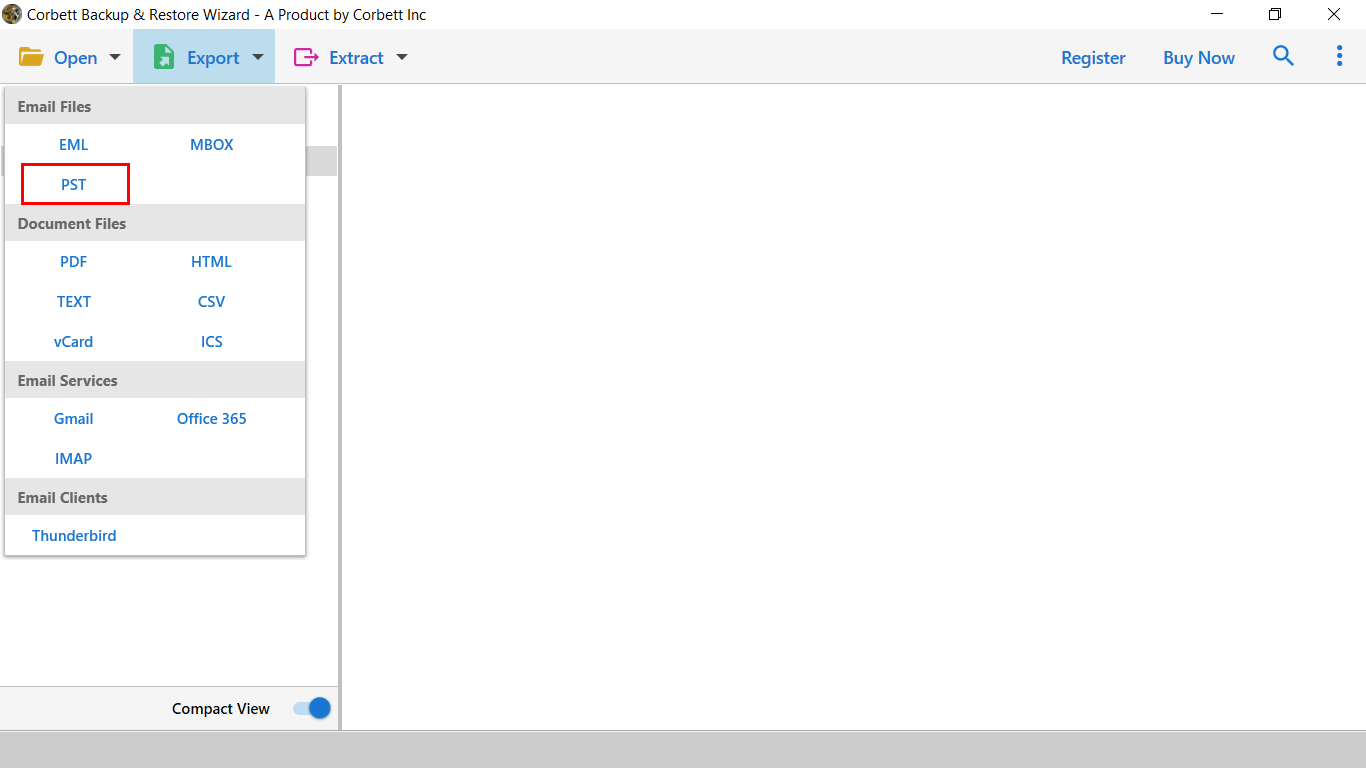 6) Apply the advance data filters accordingly, and click on the Export button.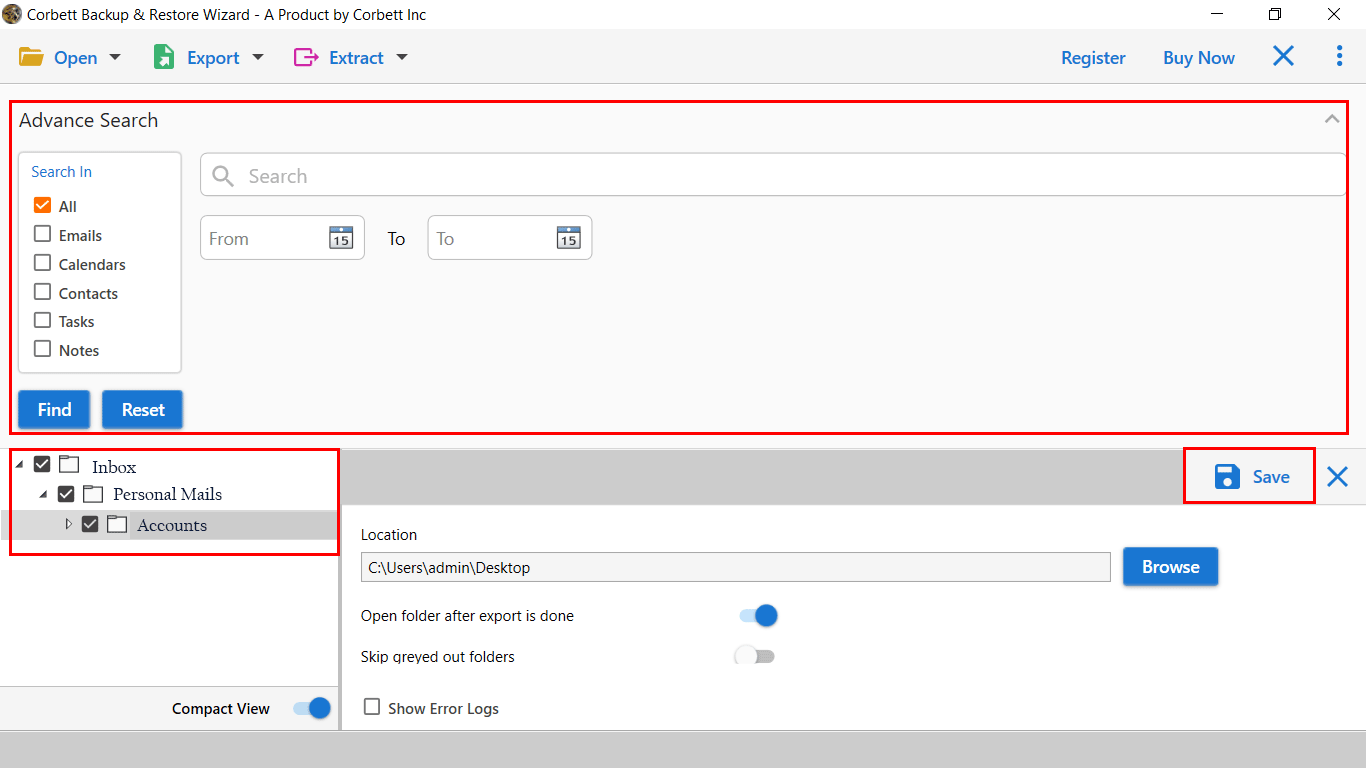 Let's Wrap Up
In the above lines, it has been observed that the manual methods are tedious and do not support the bulk import of EML files. Also, the data integrity is not maintained, and the complete data is not imported. Considering the drawbacks, it is better to rely on the expert solution to Transfer EML files into Outlook 2019 that would ensure bulk files are imported with data integrity.