MBOX to CSV Converter Tool | Easiest Way to Export Data Files
Summary: In this blog, we are going to describe the easiest way to convert MBOX to CSV format. So, keep following the post and find a step-by-step procedure to accomplish the conversion task.
We have seen many users on the forum pages asking for a reliable solution to export MBOX files to CSV format for different needs. Are you also one of them who wants a reliable MBOX to CSV converter tool? If yes, then download the Corbett MBOX Converter Tool. This automated toolkit will help you batch export data in a fraction of seconds.
Quick Glance at MBOX and CSV Format with User Query
The MBOX files keep mailbox data files of various email applications, including Apple Mail, Eudora Mail, etc. It stores messages in a plain text format and separates them with keywords.
Meanwhile, the CSV files are stored in tabular format with rows and columns. Each row and column contain a particular record, and commas separate the data fields.
There can be multiple reasons why users want to export MBOX to CSV format. Daily, Corbett Support Portal receives numerous queries. Some of them are listed below:
I have exported MBOX files from my mail application. Now I am looking for a way to convert the data in CSV format. After searching a lot, I didn't find any suitable solution. I am not a technical professional, and used a GitHub script to convert my MBOX files to CSV format but didn't get the required output. I appreciate any given help.
Mark J
I have multiple emails stored in my Thunderbird account. Is there any direct way to export Thunderbird contact to CSV format? I am ready to invest in a trustworthy solution to save my time and efforts. If you have any dedicated solution that allows me to export selected data files to CSV format with mapping fields, it will be a great help.
Dustin Carl
Instant Solution to Convert MBOX to CSV Format
Corbett MBOX to CSV Converter is the most recommend Software by IT administrations. It is a top-rated solution for its smooth functioning. It allows performing the conversion of multiple MBOX files to CSV format at the same time. Get the trial edition of the software to know more.
Demo Limitation: The demo edition of the MBOX to CSV converter tool allows to check the tool functionality without investing any amount. The demo toolkit will enable you to export a few MBOX data files to CSV format without any difficulty.
Step-Wise Working of Automated Solution with Screen Shots
Install the software on your device to start the conversion process. Now, follow the steps listed below:
1. Open software, click that Open Tab, and select Email Data Files from the drop-down list.
2. Click on the MBOX file. Now, browse and upload the file to the software panel.
3. The software will generate a preview of the MBOX file with associated emails and attachments.
4. Click on the Export Tab and then choose CSV from the drop-down menu.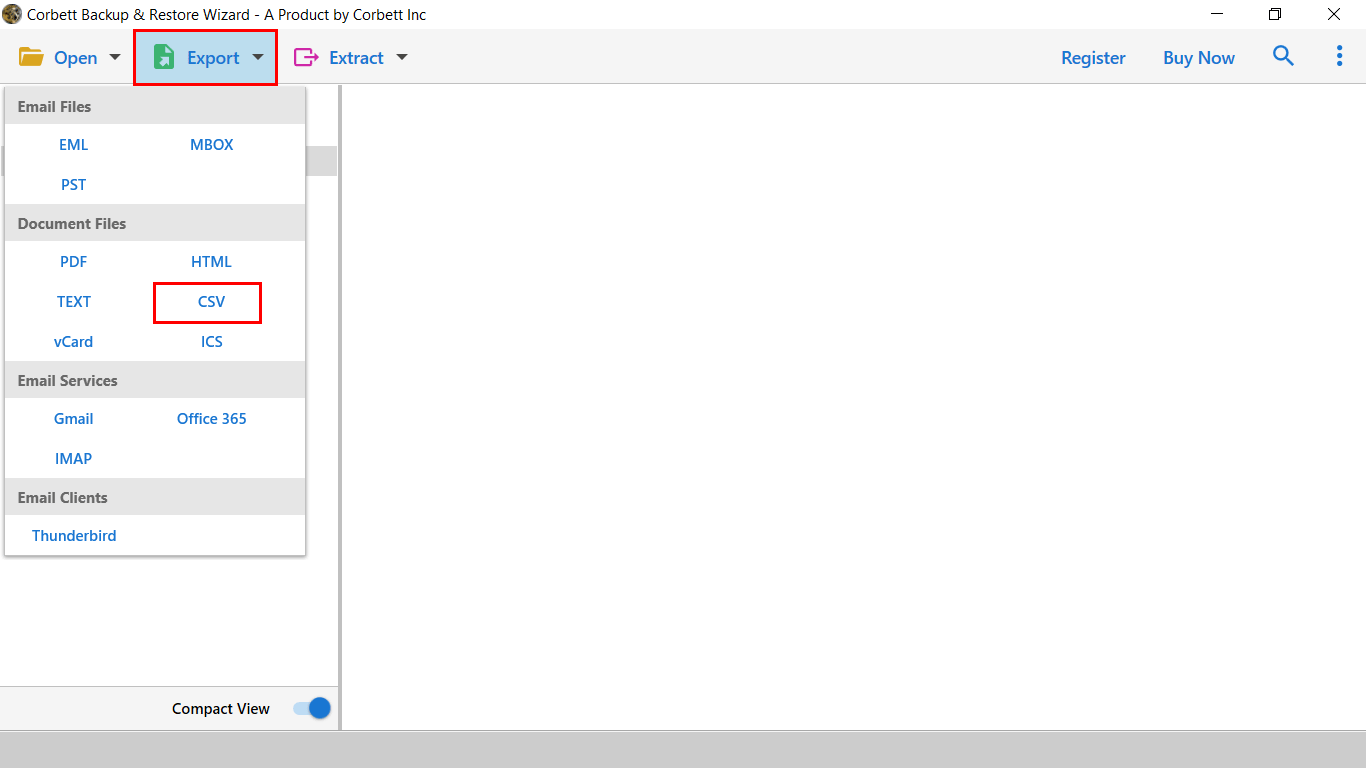 5. Now select the files you want to export and apply the data filters accordingly.
6. Click on the Save button to start the conversion process.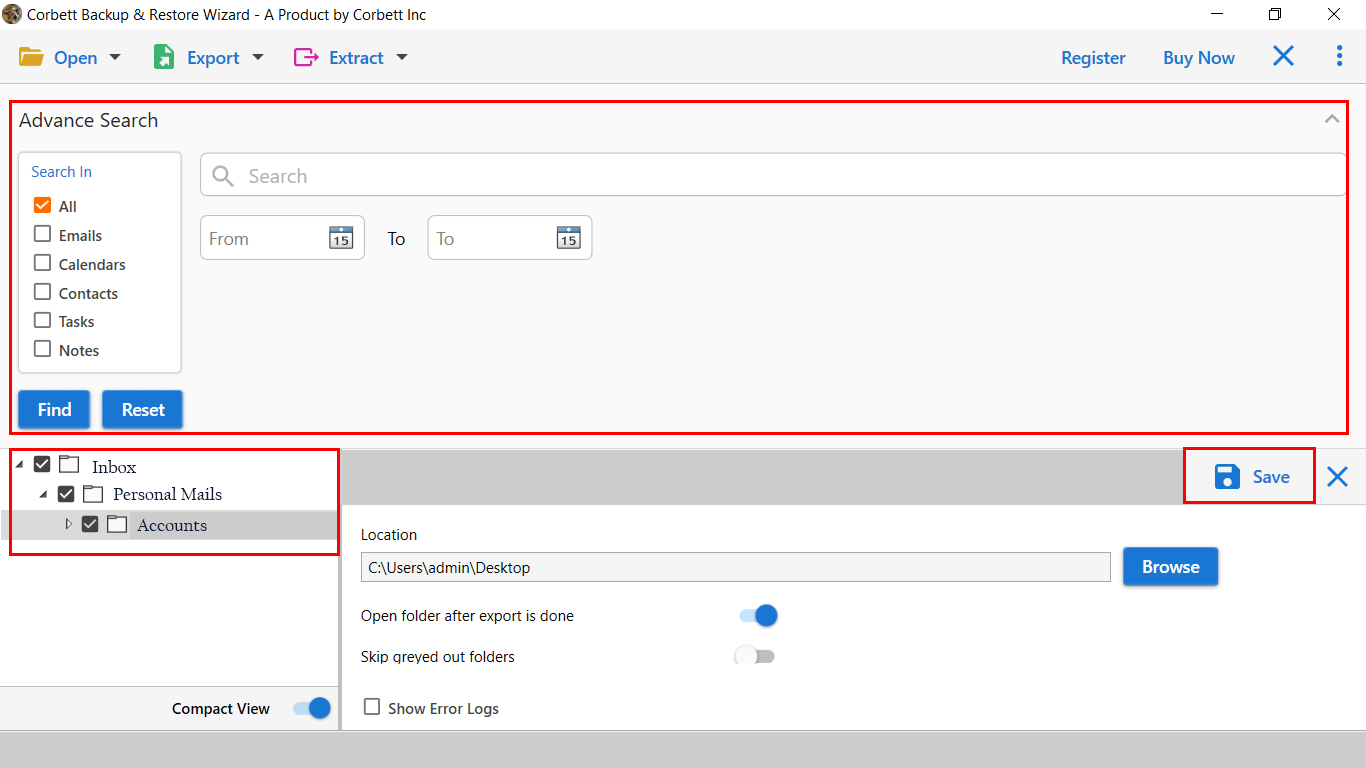 Your task is now completely done. Congratulations!
Now, your task is successfully done, but we are not. We still have something to offer you. To know more tool functionality and how this software will be of great value for you is discussed in the next section. So go through the next section to start better conversion.
Key Features of MBOX to CSV Converter
Bulk Conversion: The tool can batch export MBOX data files to CSV format with attachments. Additionally, you can see also preview the data before conversion.
Option to Add Email Headers: The toolkit has multiple advanced functionalities during the conversion. It allows to convert MBOX to CSV format with email header properties.
Safe and Secure Conversion: It is an entirely safe and secure automated key. Also, it has an easy-to-use interface for all users. Also, there is a demo edition available to evaluate toolkit performance.
Stand-alone Application: One of the best and refined MBOX to CSV converter tools that don't require external help to execute the conversion.
So There You Have It
The above section explains a reliable solution to convert MBOX to CSV format. The above mention program is the primary choice of users. Additionally, the toolkit has a simple working procedure. We have described the complete working procedure of MBOX to CSV Converter tool with screenshots. Download the software and enjoy the benefits.