Migrate Bat Emails to Office 365 or Microsoft 365 – Complete User Guide
In this article, we'll go over the easiest way to migrate Bat emails to Office 365 account, complete with all of your mailbox items.
Ritlabs created The Bat!, an email client software for Windows-based operating systems. It is available in two editions: Home and Professional (with The Bat Voyager).
Because the cloud has numerous advantages, including enterprise-level email servers, migrating from an on-premises environment to the cloud can boost your business productivity.
How to Start the Migration Process?
Much end-users desire to move The Bat! emails to Office 365 after subscribing to Microsoft 365. Unfortunately, The Bat! files cannot be immediately imported into a Microsoft 365 account.
There are, however, a few manual methods that can assist you in migrating The Bat email to an Office 365 account. However, employing manual methods is a difficult and time-consuming operation.
As a result, we recommend that you migrate The Bat!! using an automatic tool and TBB and TBN files are uploaded to your Office 365 account.
Manual Solution to Export Bat Emails to Office 365
In the manual process, you need to save The Bat emails and convert them into PST to directly export them through the Import/Export tool by Outlook. Read more to know how to create MBOX files in the Bat.
How to Create an MBOX File in The Bat?
Export data from The Bat in a hurry and convert it to Outlook. But before migration BAT emails to MS Outlook you need to save the bat emails into MBOX format manually and then transfer them into Outlook simply.
Why wouldn't I save my bat emails into PST and directly export them into Outlook using the Export/Import function, as many of you have suggested? The bat email is a desktop email client that stores data in TBB and TBN file formats. And if you save your Bat emails into the system, you'll notice that the MBOX (.mbox) file is the only option left.
Manually exporting Bat emails into Outlook is no longer a possibility. To try the move, users must employ automated solutions. As a result, we strongly advise you to use our MBOX Converter Utility. That is one of the greatest online solutions for converting mass Bat emails to Outlook?
First Move! | Export Data File from The Bat!
Note that The Bat! does not provide a direct way to store data to a Gmail account. To make this migration possible, users must first extract the MBOX file. As a result, follow the instructions stated below:
1) Start your BAT Mail program.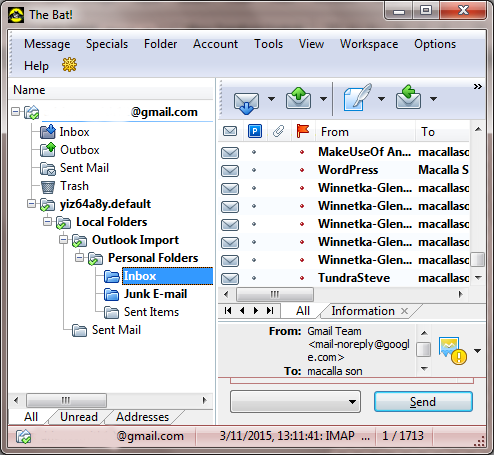 2) To export messages, go to the ribbon bar and select Tools >> Export Messages >> UNIX Mailbox.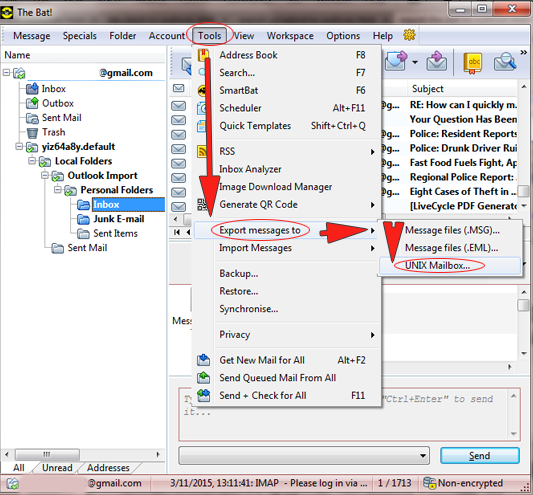 3) Select the Destination and File Name from the Next Window.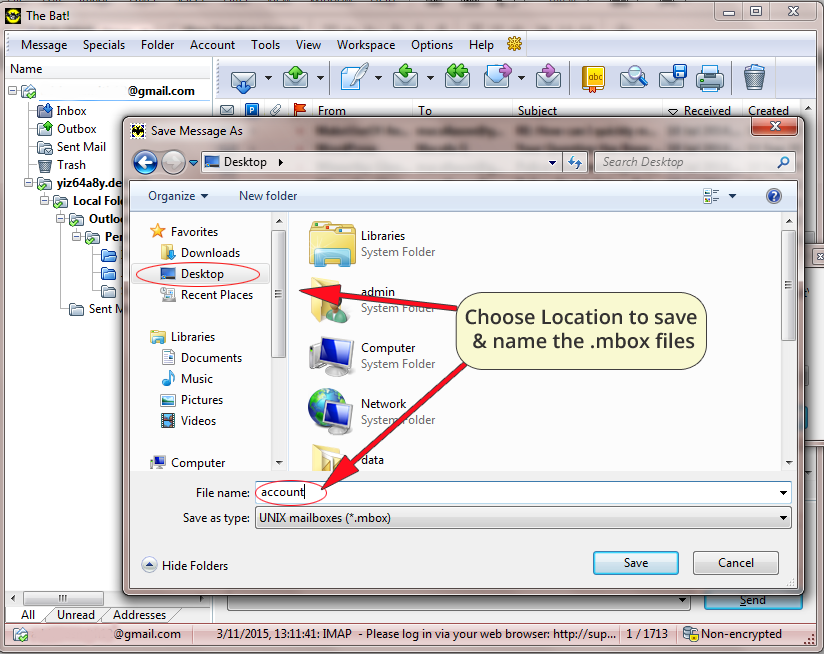 4) The final step is to press the Save button.
The user can collect all mailbox data from BAT by following these procedures. Users can utilize the program to complete the rest of the process.
Solution Right Now:
To export messages from The Bat! Client to multiple file types, I recommend installing Corbett Software The Bat to Office 365 Migration Tool.
How do I get my Bat! Emails into Microsoft 365?
First, on your Windows computer, download and install The Bat to Office 365 Migration application. Launch the software and start the migration of Bat emails to Office 365
This tool allows you to bulk migrate Bat emails to Office 365 in about a minute. This tool can be used by both technical and non-technical users without difficulty. Connect users to undertake the entire migration process of Bat emails to Office 365 with complete attachments using a user-friendly interface.
Steps to Migrate Bat Emails to Microsoft Office 365
 1: Select the Open option in the menu section of the tool

 2: Choose Email Data Files>> MBOX Files

 3: Select Choose Files and Folders and browse the (.mbox) files into the tool

 4: The tool enables you to preview the email directly
 5: Select the Export option and hit Office 365 to migrate Bat emails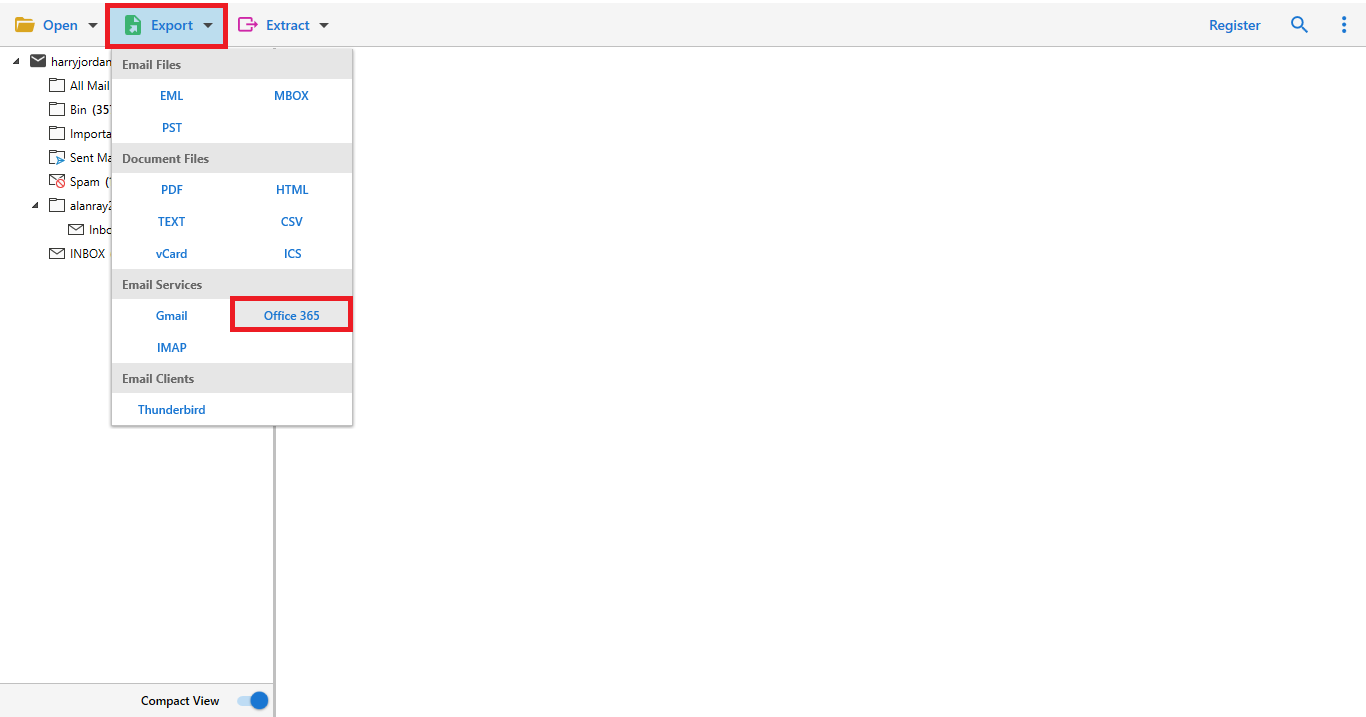 6: Then hit Save to start the migration process.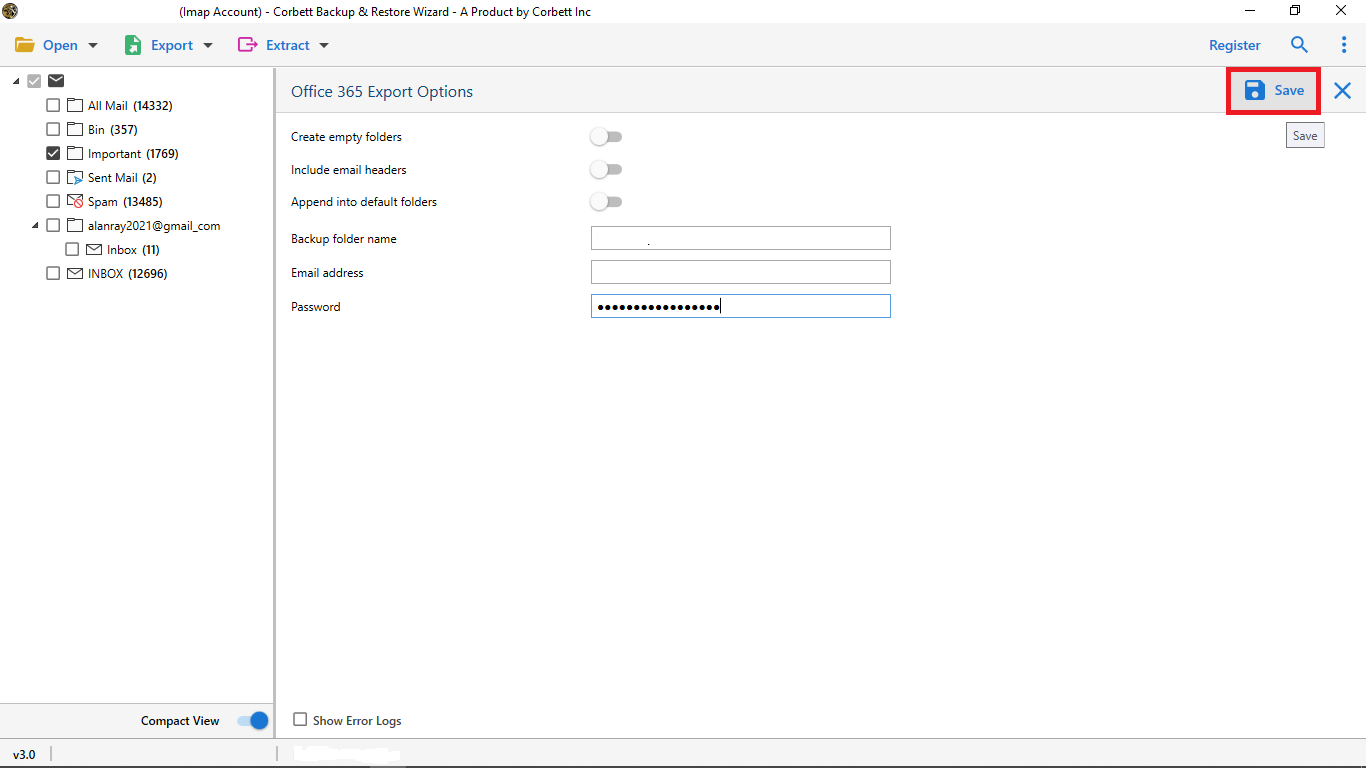 The Bat to Microsoft 365 Migration Tool's Unique Features & Benefits The Migration
A tool from Bat to Office 365: – Emails are currently one of the most effective ways to communicate with a company or individual. The software allows users to directly move The Bat emails to an Office 365 account.
Separately export contacts and calendars: – The bat can be exported using the software! Data for contacts and calendars are kept separate. This allows you to use the Office 365 platform's standard formats without any issues.
Benefits of Auto-Locate: – If you are unable to locate your files on your computer. The software then provides the ability to automatically locate and import data from The Bat! email mailbox into the interface.
Bulk User Mailbox Migration: – The software provides dual selection options for selecting multiple user mailboxes at the same time. You may quickly migrate several That Bat user mails to Office 365 accounts with this application.
Maintains data integrity and folder structure: – The software maintains your original folder structure hierarchy during the migration procedure. As a result, you will be able to migrate your data without difficulty.
Supported Windows Utility: – This application can be installed on all editions of Microsoft Windows, including Windows 10, Windows 8.1, Windows 8, and Windows Server 2019, Windows Server 2016, Windows Server 2012, and so on.
Conclusion
We've covered how to move The Bat emails to an Office 365 account in this article. This easy technique can be used by anyone to import The Bat! files into the Microsoft 365 platform. This tool is available for free download and may be used to move a few emails from The Bat to an Office 365 account. Users who are interested in upgrading and purchasing the license version of this application can do so.
If you have any questions or concerns about the software or its operation, please contact us via live chat or email.