Know the Best Way to Migrate Outlook Emails to Gmail Account
If you have reached this post, you might consider to migrate Outlook emails to Gmail account. If our guess is correct, this blog will benefit you. Users may have numerous reasons for performing this migration.
This page will explain a Quick and Relevant Email Converter Tool offered by Corbett to accomplish the task effectively. So, read the blog to know a step-wise workaround.
The data migration from Outlook to a Gmail account provides users with access to the host (Accessible on Multiple Google Properties) with cloud storage of up to 15GB.
Without paying any additional amount for your Outlook activation key, users can easily access Gmail accounts with the support of free business applications (Google Meet, Contacts, Drive, Photos, Spreadsheet, etc.).
Due to these differences, migration between the two platforms has increased significantly. Let's look at some of the reasons behind this data migration.
Users Queries on How to Export Outlook Emails to Gmail Account
Good evening, everyone. My name is Carl J., and I work as an associate manager for a multinational corporation. Our organization uses the Outlook desktop to organize and manage email communication. Last year, our PST file got corrupted due to some unwanted errors, and we lost a portion of the data. So, we decided to shift to Google Mail as it is a free and secure platform. So, if you have any immediate solution that can directly migrate Outlook emails to Gmail, it would be a great help.
Last year, I purchased a new Windows laptop and received a free activation key for Outlook. My demo edition is going to expire soon. So I am searching for a way to import all of my data to my existing Google mail account. If you have any trusted solutions, then please let me know.
There can be an end number of queries that appear every single day. Let's cover the solution for such problems.
How to Migrate Outlook Emails to Gmail Account With All Attributes?
At first, it's recommended that you download the Outlook to Gmail Migration Tool on Windows OS with the mentioned link.
Note: You have downloaded the free edition of the toolkit that allows users to migrate 10 data files from each folder to a Gmail account. For unlimited data migration, you have to activate the product key.
After successful installation of software, carry the number of steps listed below:
1. From the first interface of the tool, click on the "Open Tab".
2. Next, select the "desktop email application" and click on "Outlook". The software will display all the configured accounts with a user name.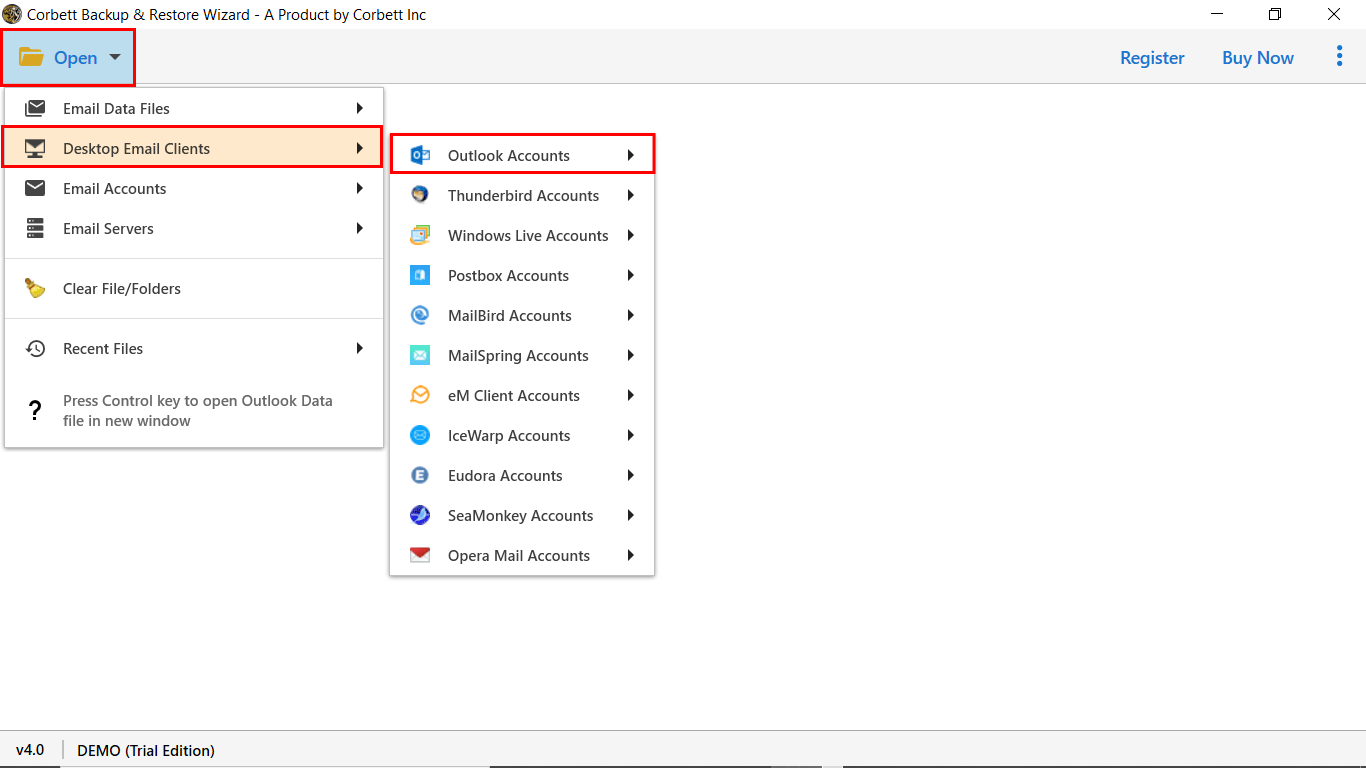 3. Once you select the Outlook profile, the software will generate a preview of every item stored in it.
4. Cross-check all the folders and mark the folder you want to export.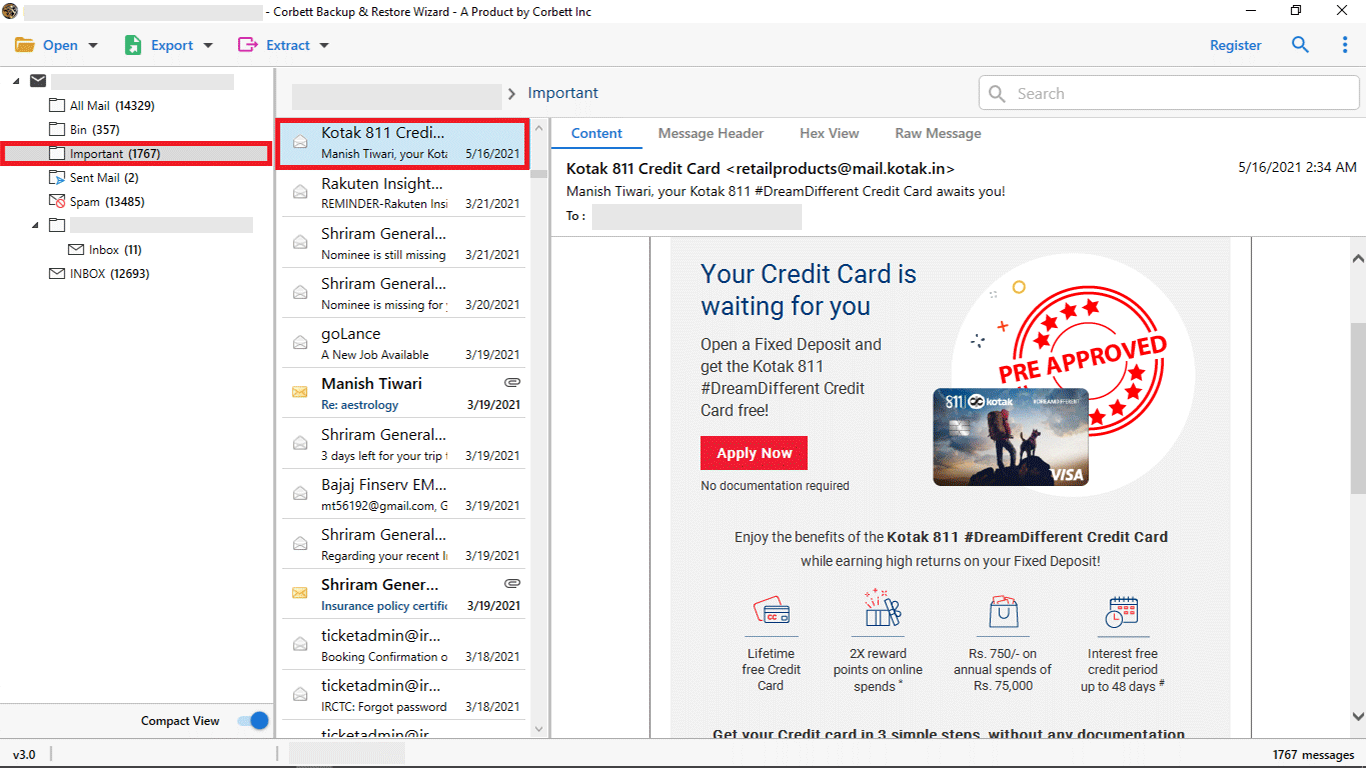 5. Now, click on the "Export Tab" listed above and select the "Gmail Option".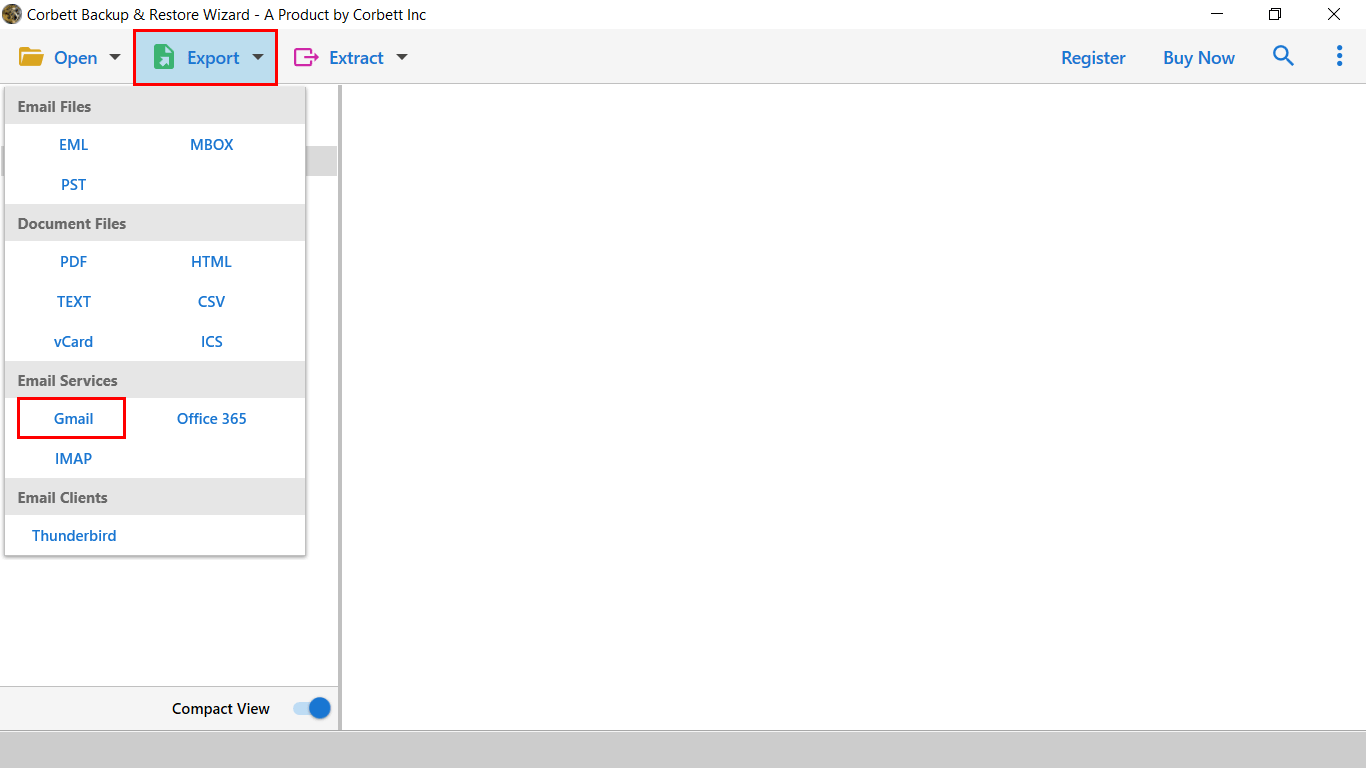 6. Now, you are at the final stage. Here, apply the data filters and simply click on the Save button.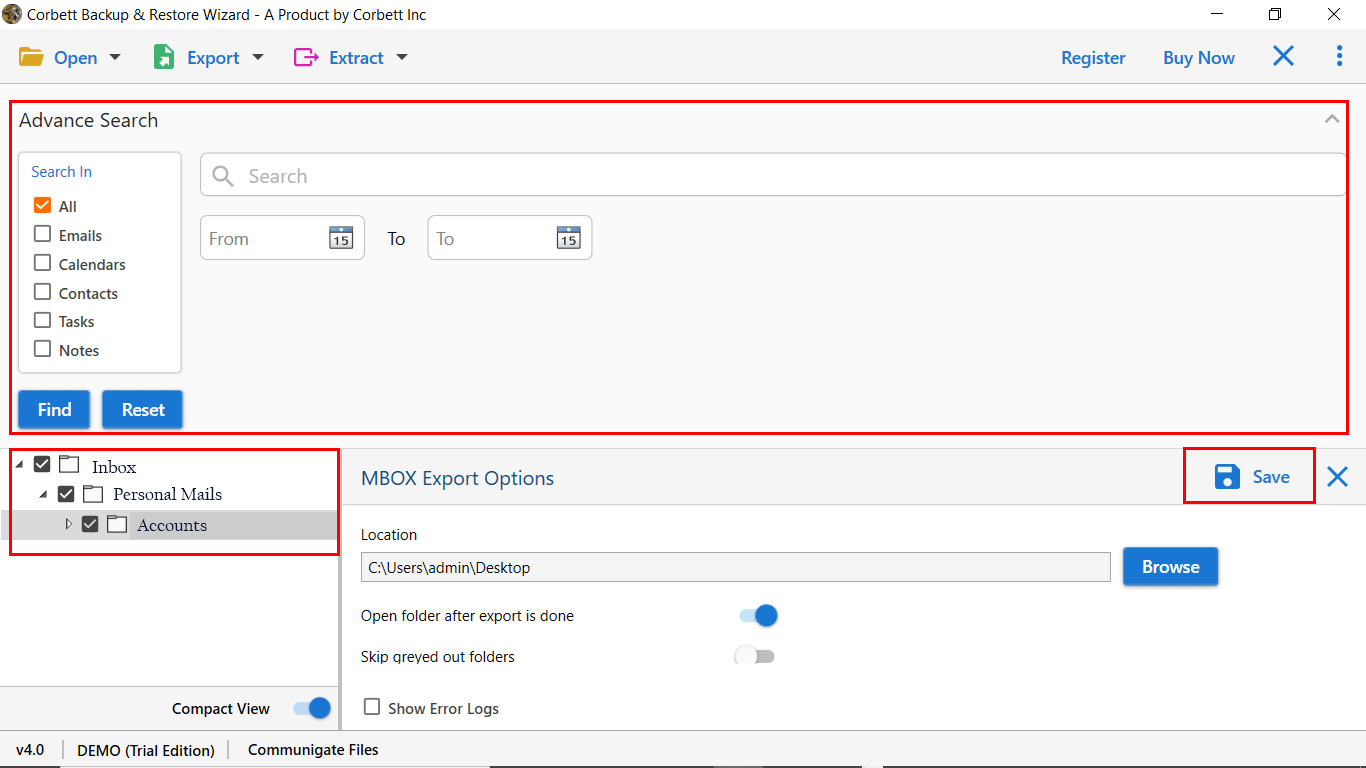 That's all for the automated solution. Let's check out how manual solution works in these case.
Manual Approach to Export Outlook Emails to Gmail Account
The manual solution to migrate Outlook emails to Gmail account involves two procedures.
Step 1) Export Data from Outlook in PST format
Step 2) Import the Outlook data file to Gmail Account using GSMMO Tool
Let's start with the first procedure
Open Outlook
Move to File Tab >> Open & Export >> Import/Export.
Select Export to a File >> Outlook Data, then click Next.
Select the data folders with subfolders and continue.
The last step is to apply the data filters and click on the Finish button.
Now, you have successfully exported data from Outlook for pc. The next step is to Import the data into Gmail Account.
Step 2) Transfer Exported to Gmail Account
To perform the second procedure, you have to install the GSMMO tool on your system. The GSMMO stands for G Suite Migration for Microsoft Outlook, and it allows users to import PST files into their Gmail accounts.
Note: Those who want to continue with manual steps can refer to the mentioned blog page import OST file into Gmail account. Once you land on another post, navigate to the phase 3 section to access the working of the GSMMO Tool.
The manual method seems to be easy, but it involves a risk of data loss. We don't recommend manual solutions as if you encounter unwanted errors in manual migration, it will be prone to data loss. So, go with the suggested Outlook to Gmail Migration Tool that delivers accurate and precise results.
Concluding Words
In conclusion, above, we have described the entire procedure to migrate Outlook emails to Gmail account using a reliable approach and a manual technique. We have already explained the pros and cons of both methods. So, if you value your data, you can start getting better results with Outlook to Gmail Migration Tool.
Read Similar Articles: