Save IceWarp Emails to PDF Format: The Ultimate Guide
Are you looking for a solution to save IceWarp Emails to PDF Format? Then in this blog, we describe the two best methods to download IceWarp Emails to PDF Documents with attachments.
There are two methods to save emails from IceWarp to PDF. Many users want to save their emails in PDF format because PDF is one of the secure file formats to use.
Why Save IceWarp Emails into PDF Format?
What exactly is a PDF?
The Portable Document Format (PDF) is a file format that allows you to view documents in an electronic format regardless of the software, hardware, or operating system you're using. Adobe® Systems created it as a globally compatible file format based on the PostScript format, and it has since become the de-facto international standard for transferring documents and information.
What are PDF Advantages?
Graphic Integrity: No matter what operating system, device, or software application is used to read a PDF, the information and layout remain the same.
Multi-Dimensional: The PDF format allows you to include text, photos, vector graphics, movies, animations, audio files, 3D models, interactive fields, hyperlinks, and buttons, among other things. All of these pieces can be merged and structured as a report, a presentation, or a portfolio in a single PDF file.
Convenient: PDFs are simple to generate, read, and use.
Secure: Provides tools for setting up several levels of access to safeguard the content and the document as a whole, such as watermarks, passwords, and digital signatures.
Compact: Although PDFs can potentially include a limitless amount of data, they can be compressed into a file size that is easy to share while maintaining complete control over picture quality.
Manual Way to Save IceWarp Emails to PDF Document?
Save IceWarp emails to PDF Format manually for free. But manual methods have limitations which we will discuss later. Let's start the process:
1. Open IceWarp Desktop Client
2. Select the Email which you want to save and click the caret symbol as shown in the image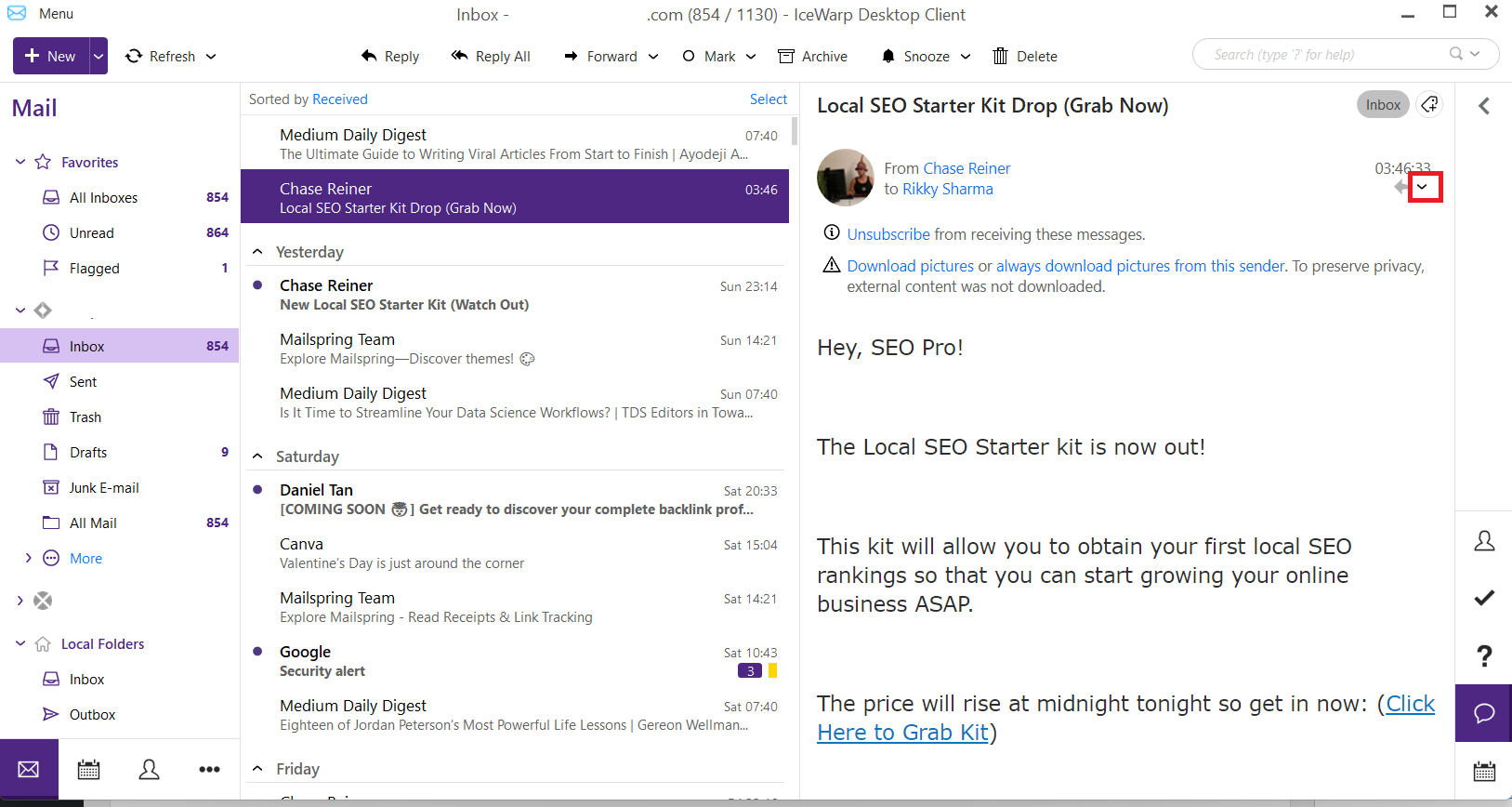 3. After that select Print as an option shown in the image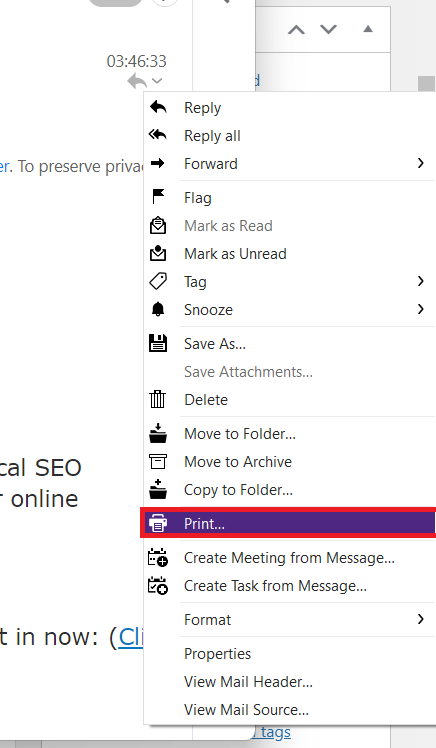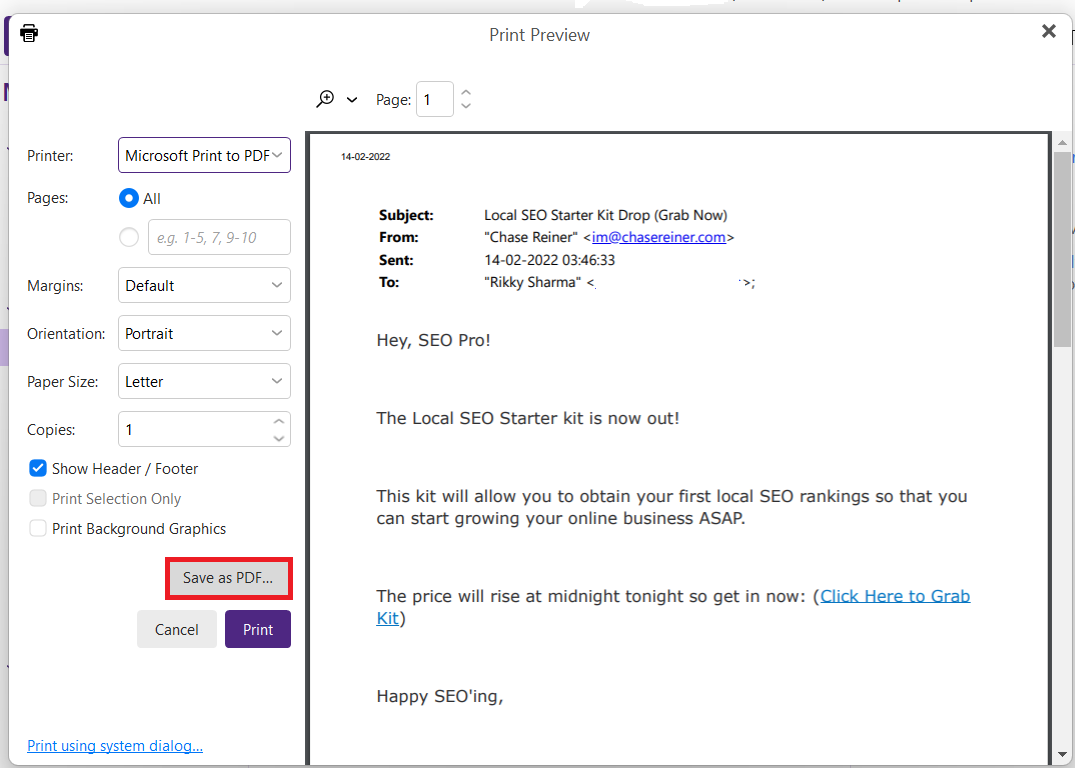 4. Then save as the window will open and select Save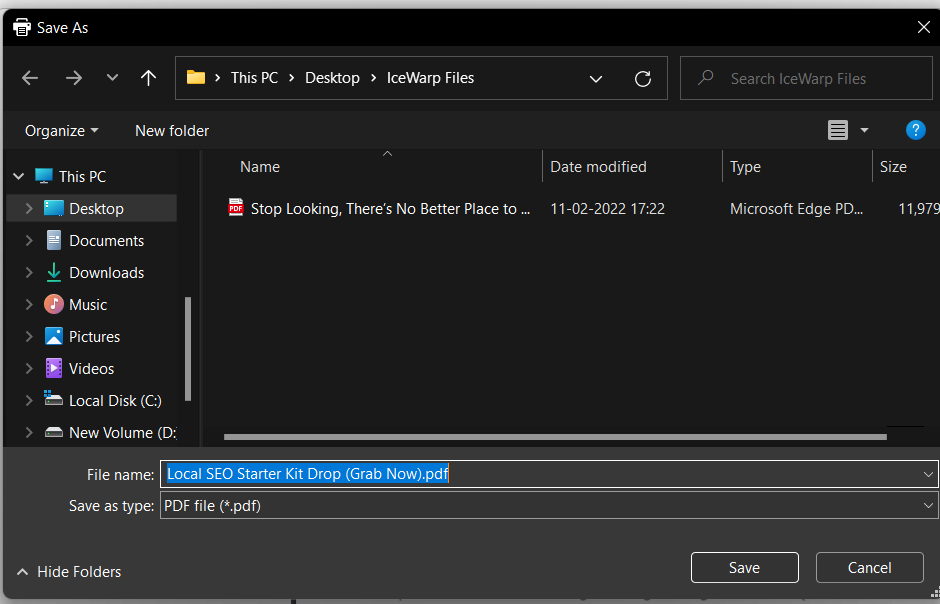 Limitations with Manual Method
Manual methods consume a lot of time by selecting and saving one by one emails
High chances of saving double emails at the same time
Bulk emails take 2-3 days to save in PDF Format
There are high risks of data loss and data security
Automatic Method to Save IceWarp Emails to PDF
Corbett Software Email Converter Tool exports emails into PDF, EML, MBOX, PST, and so on. With this tool, you can save IceWarp Emails into PDF with attachments. Download the free demo version of this utility and save the first 10 files or folders from the IceWarp account directly.
The tool provides you two options to save IceWarp emails to PDF Format. The first is to open IceWarp configured account and the second is to choose a folder from your system. Save emails, attachments, email addresses, contacts, from this tool. Start the process step by step along with screenshots for better understanding.
Step by Step Instruction to Save IceWarp Emails to PDF
1. Select the Open option

2. Click Desktop Email Client and hit IceWarp Account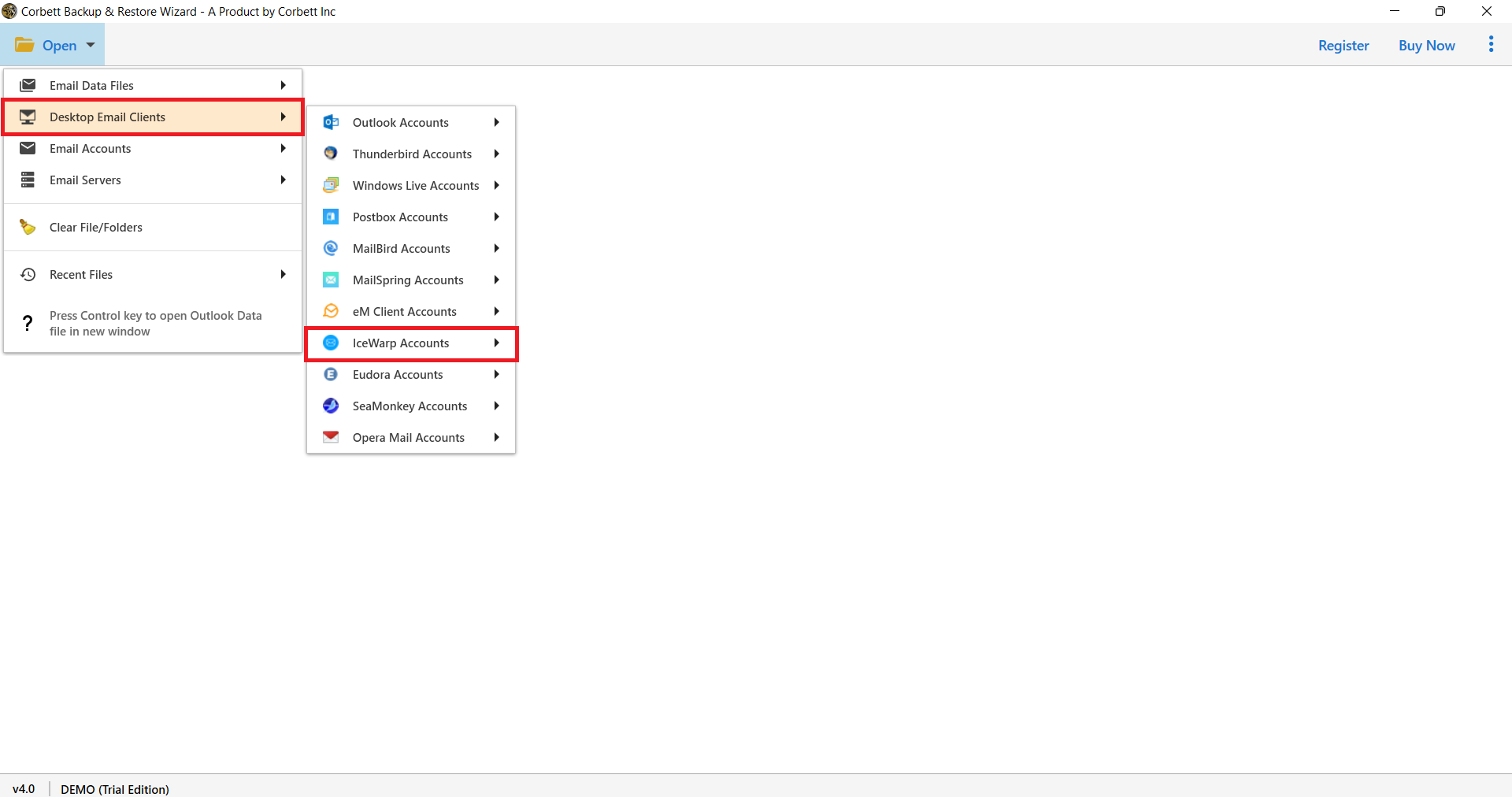 3. Choose Configure account or choose folder as per your requirement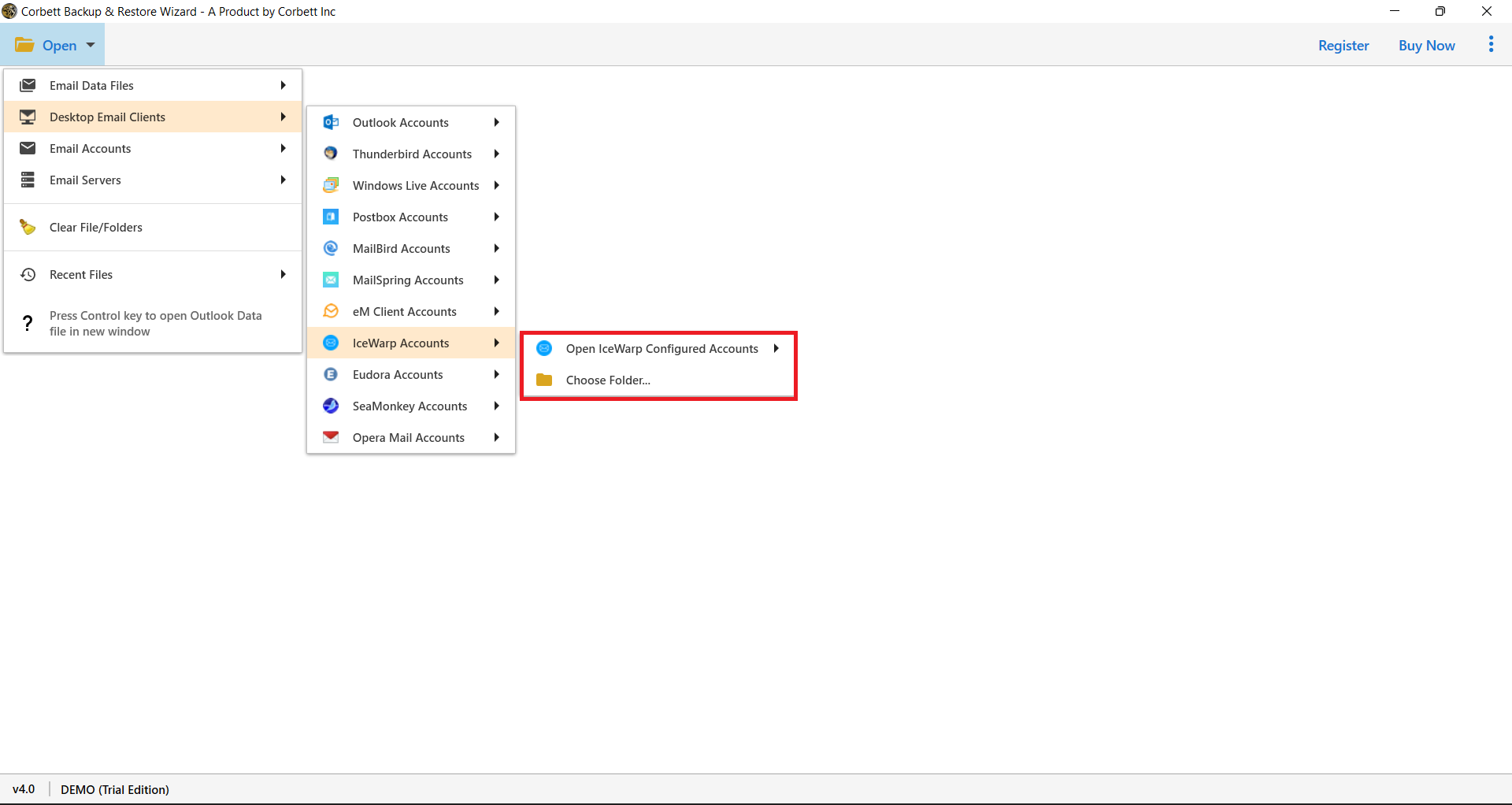 4. Preview IceWarp emails into multiple options provided by the tool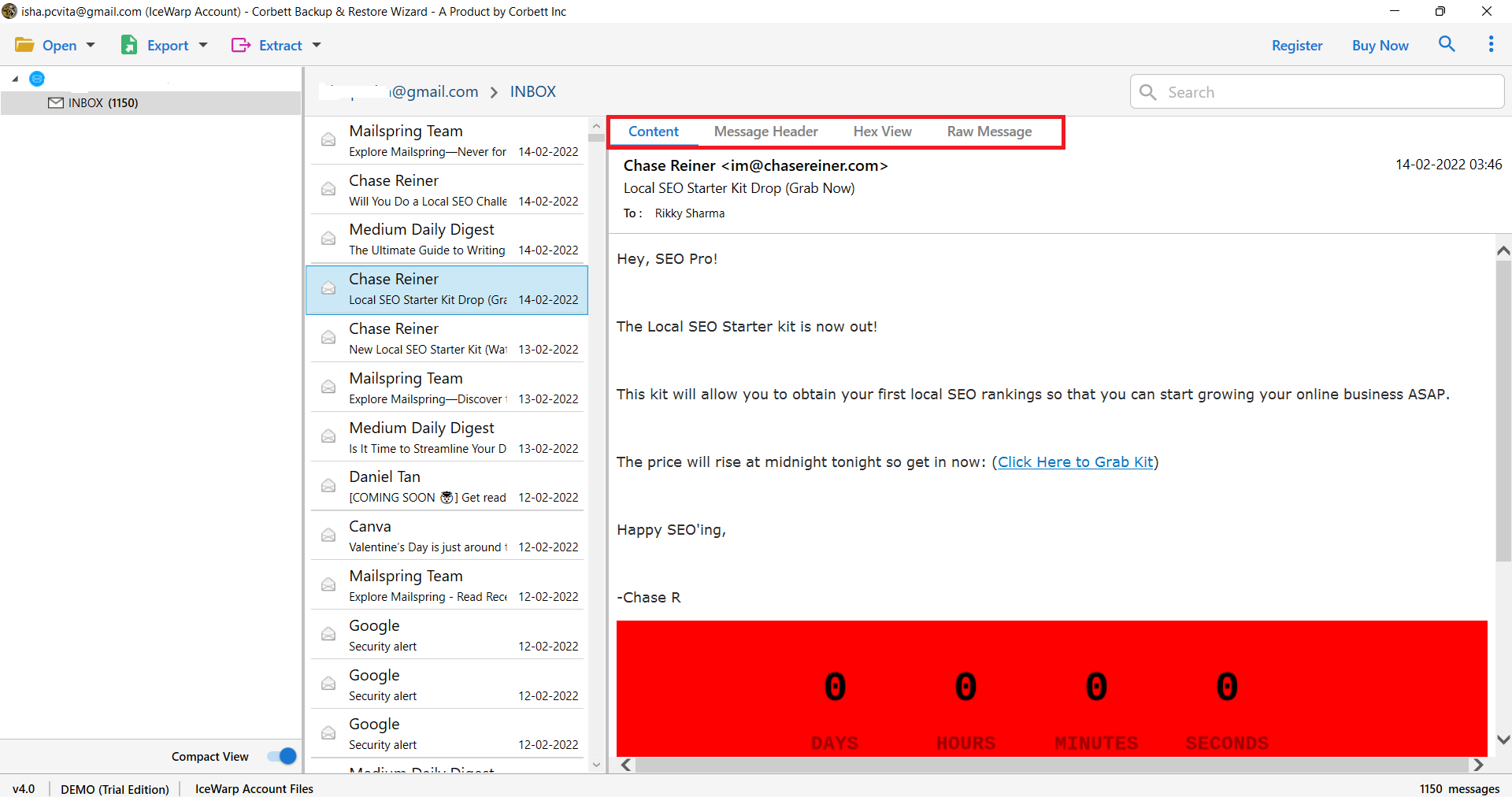 5. Select Export and click the PDF option to save emails into PDF Format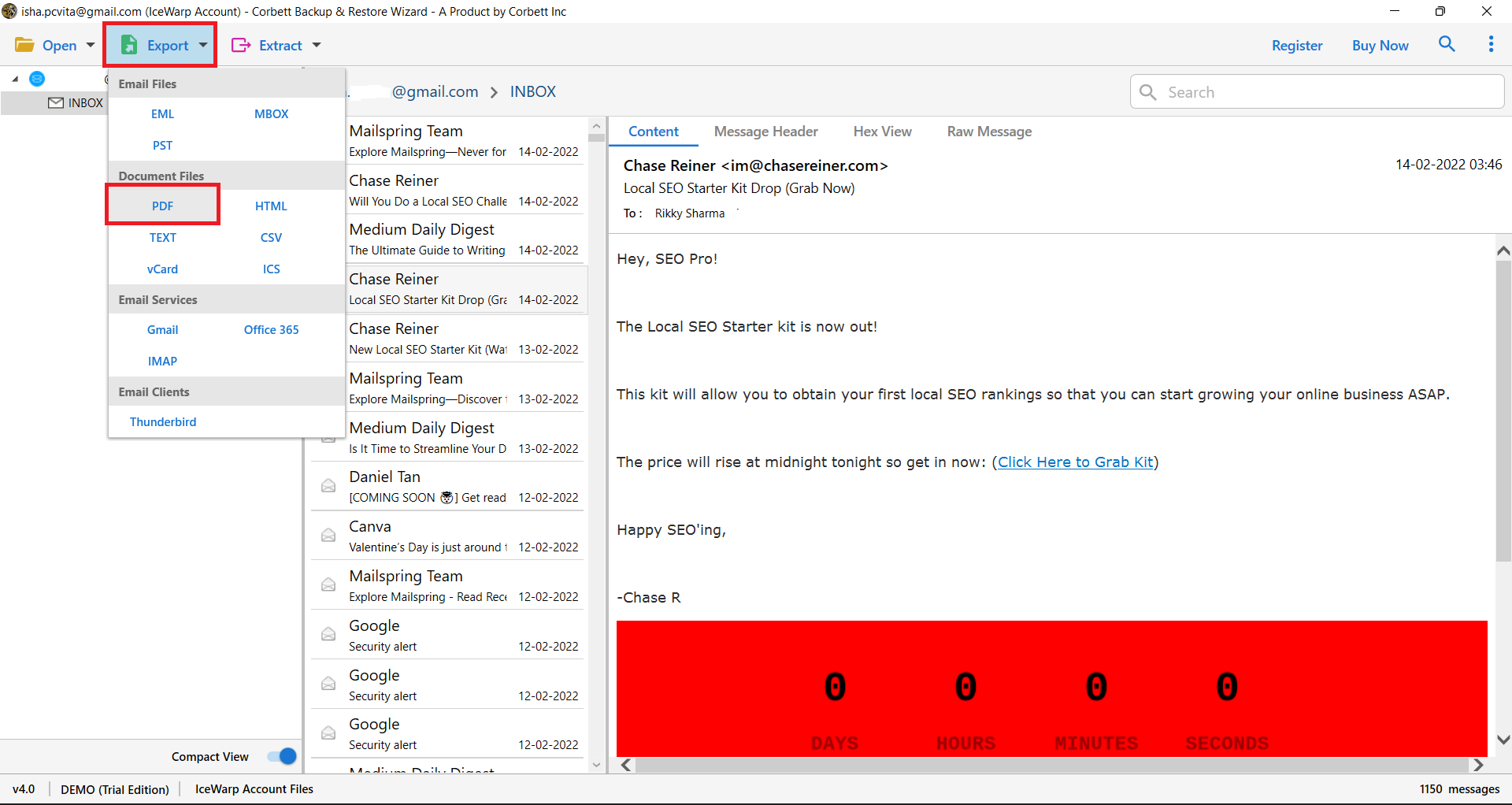 6. Start the process by selecting the Save option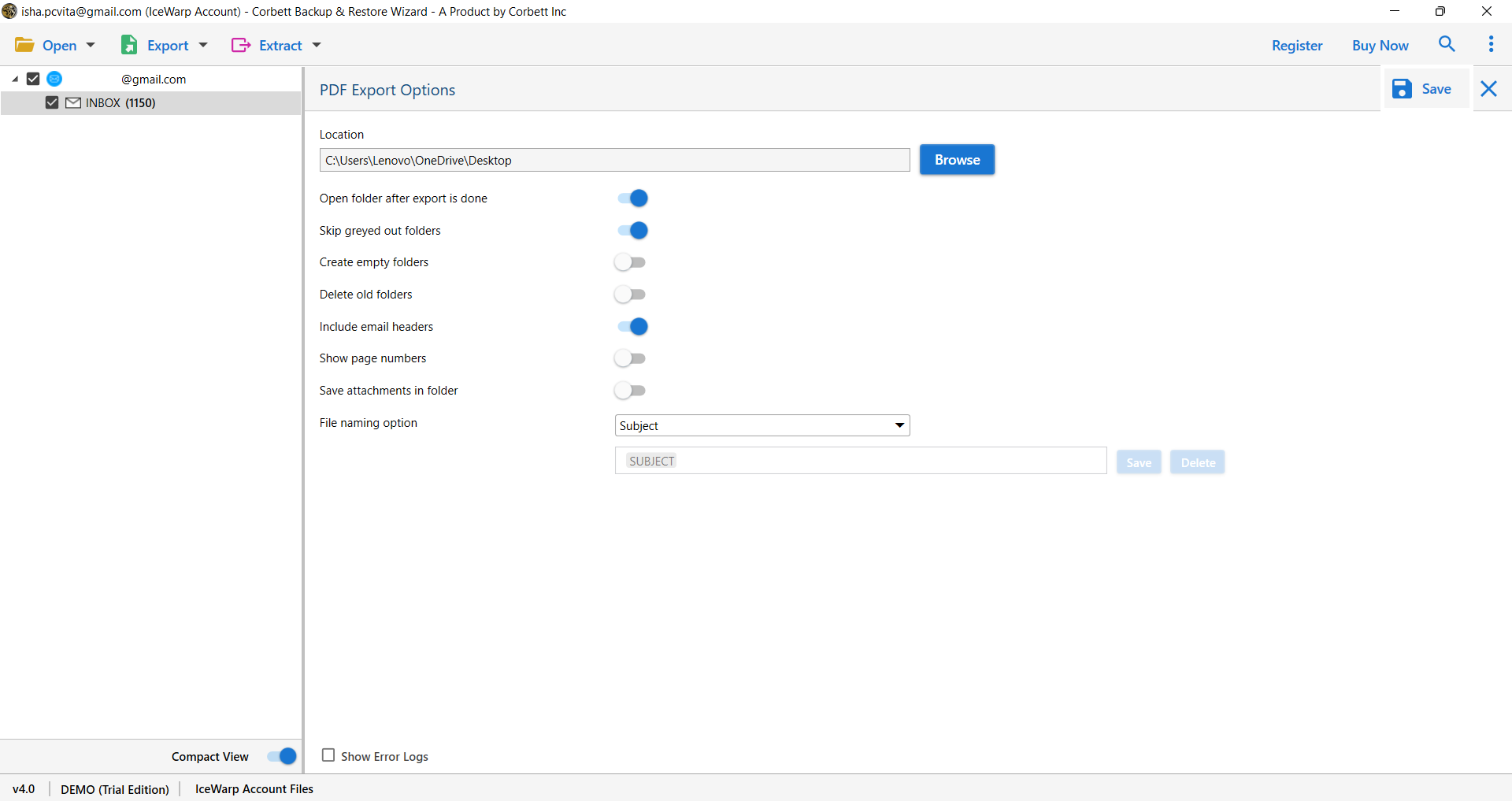 Conclusion
We described the best methods to save IceWarp Emails to PDF format with attachments. Use the free demo version to save the first 10 files and folders from the IceWarp account. After understanding the tool's functionality and interface purchase the full edition. With the full edition start the process without any restriction.