How to Migrate IceWarp Emails to Outlook: Step by Step Instruction
This blog article will help you convert IceWarp emails to Outlook if you're seeking an answer to that question. However, Our experienced team guides you through migrating IceWarp Email data to Microsoft Outlook, including attachments, contacts, calendars, and more.
Users may wish to set up IceWarp email on Outlook for a variety of reasons. Let's begin with a quick summary of the IceWarp Email Client.
What is IceWarp Mail Server and How Does it Work?
IceWarp offers administrators and users instant messaging, groupware, and a web interface. It works with all of the most common email clients and services. The server will keep track of all incoming and outgoing email messages. As a result, the email is protected against accidental deletion by the record. The IceWarp mail server setting is crucial, and it is simple to set up in all email clients.
Is Outlook the Most Effective Email Application?
Outlook Microsoft's main email client is a strong choice for handling your personal email on Windows. It's a popular choice for corporate and educational use.
One of the most extensively used email applications in the world is Microsoft Outlook. There are numerous significant advantages to using the Microsoft Outlook desktop email client to handle email more efficiently, whether you use it at home for personal communications or at work for professional communication. Here are five to think about.
1. Access Messages in a Well-Ordered Setting
2. Perform Tasks More Effortlessly Using Keyboard Commands
3. Keep track of your contacts
4. Use the Calendar Functions
5. Outlook Is Frequently Used in the Office
IceWarp Emails to Outlook Directly: How to Do It
There is an automatic solution to complete the migration of IceWarp emails to Outlook with complete email data. IMAP Migration Tool is a standalone application to help you to export emails into Outlook without any worry of data security.
This tool has unlimited features which help a user more. With a variety of email preview options, Extracting email attachments, email addresses, contacts, and so on. So don't waste your time searching for a better solution to Transfer IceWarp emails to Outlook.
Steps to Start the IcWarp Emails to Outlook Migration
1. Firstly, Start the tool by selecting the Open option given in the first opening Window of the tool.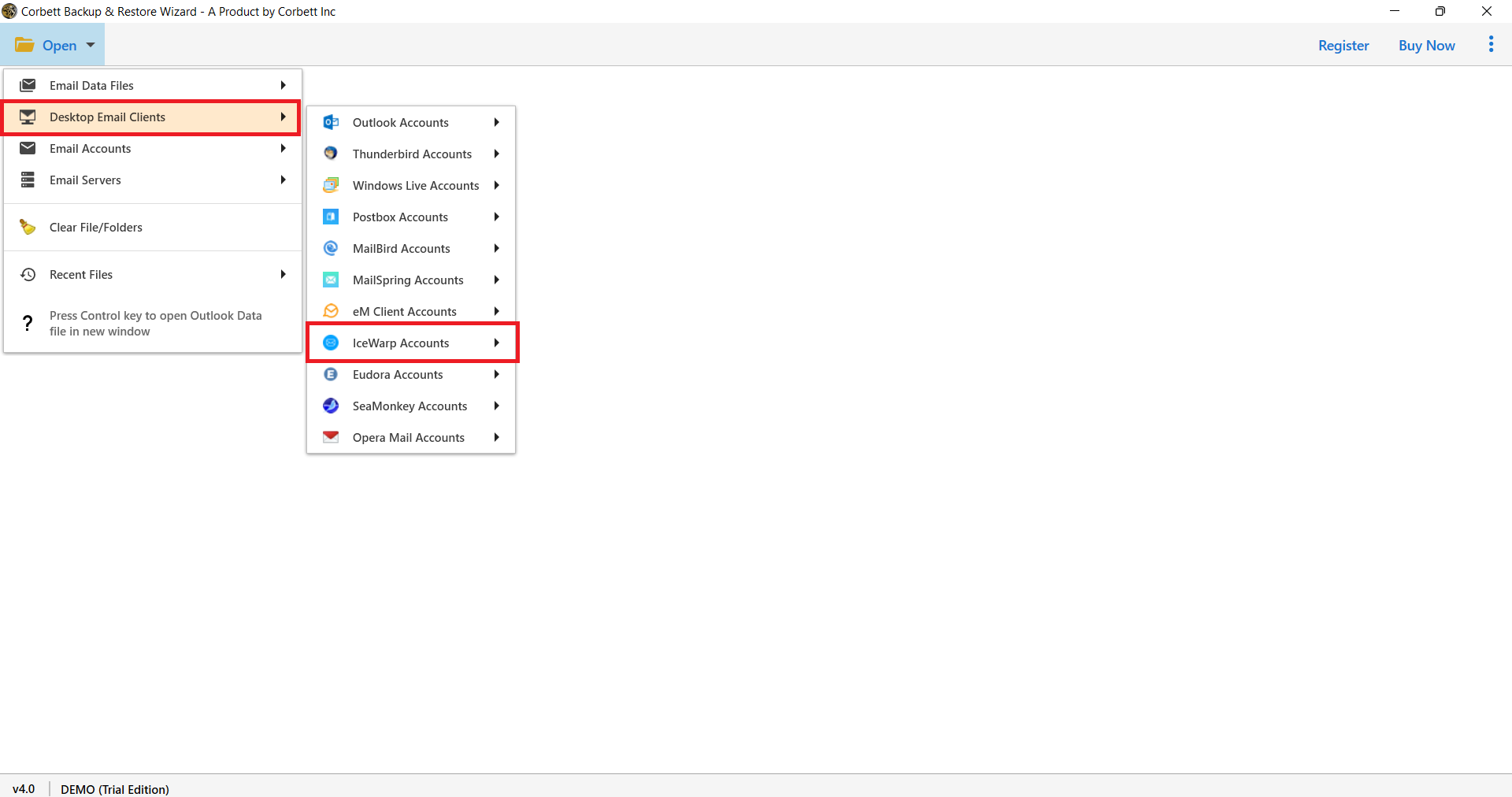 2. Secondly, Select Desktop Email Clients and then pick IceWarp Accounts from the drop-down list.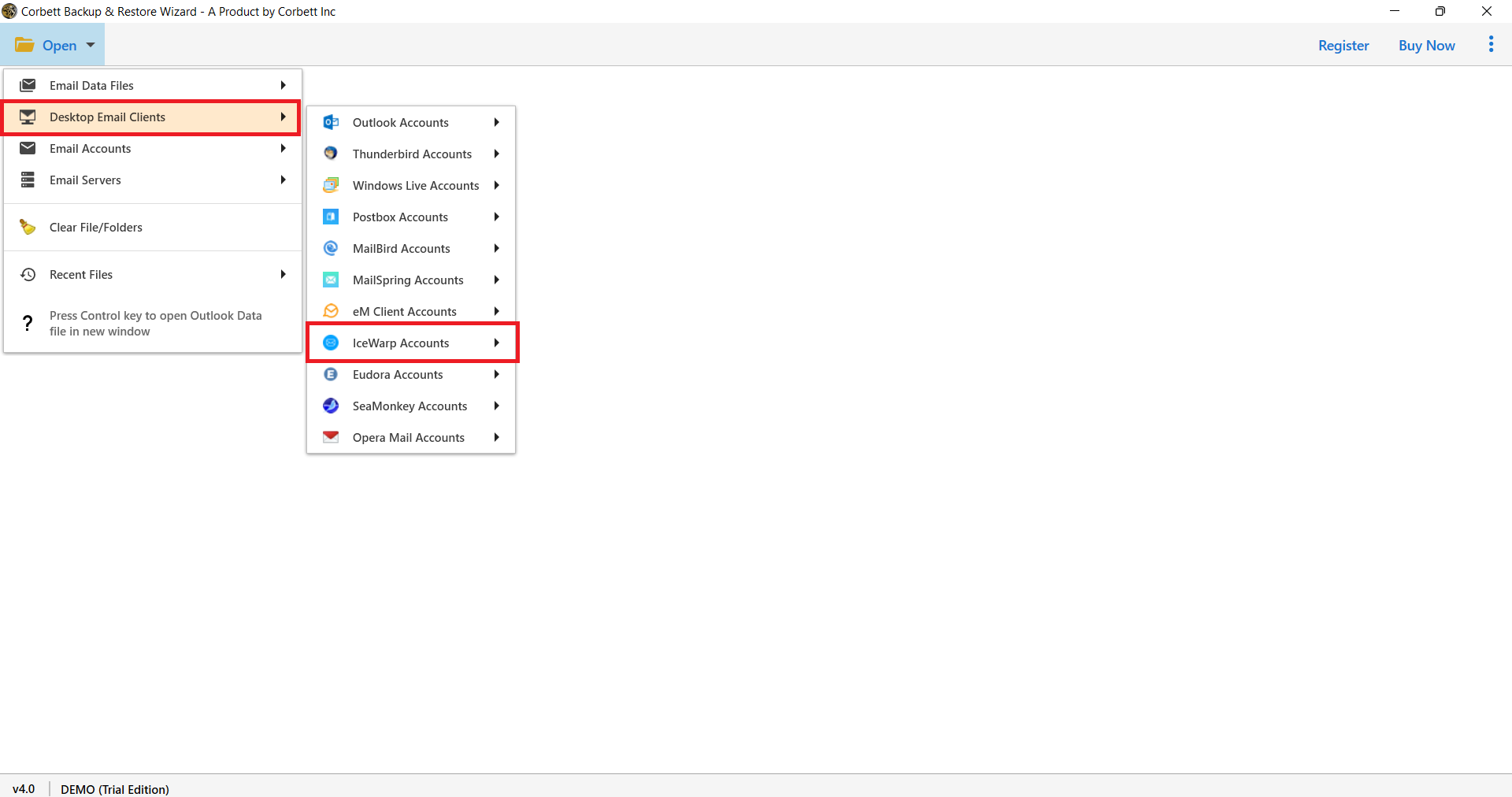 3. Thirdly,  The tool shows you two options either you open it to configure the IceWarp account or choose a folder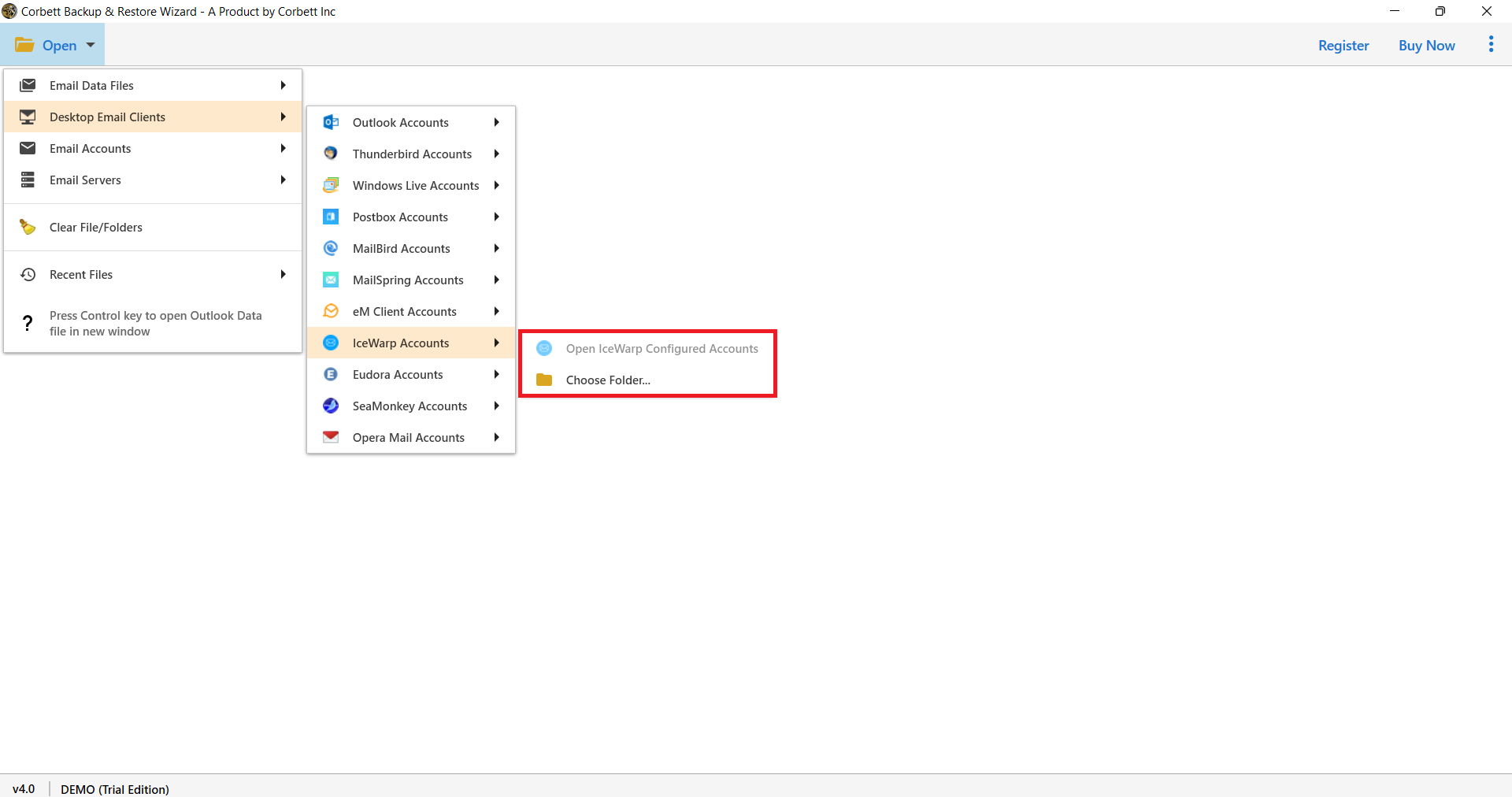 4. Then the tool uploads all the IceWarp data into the left tool's panel. You can preview IceWarp emails into multiple options.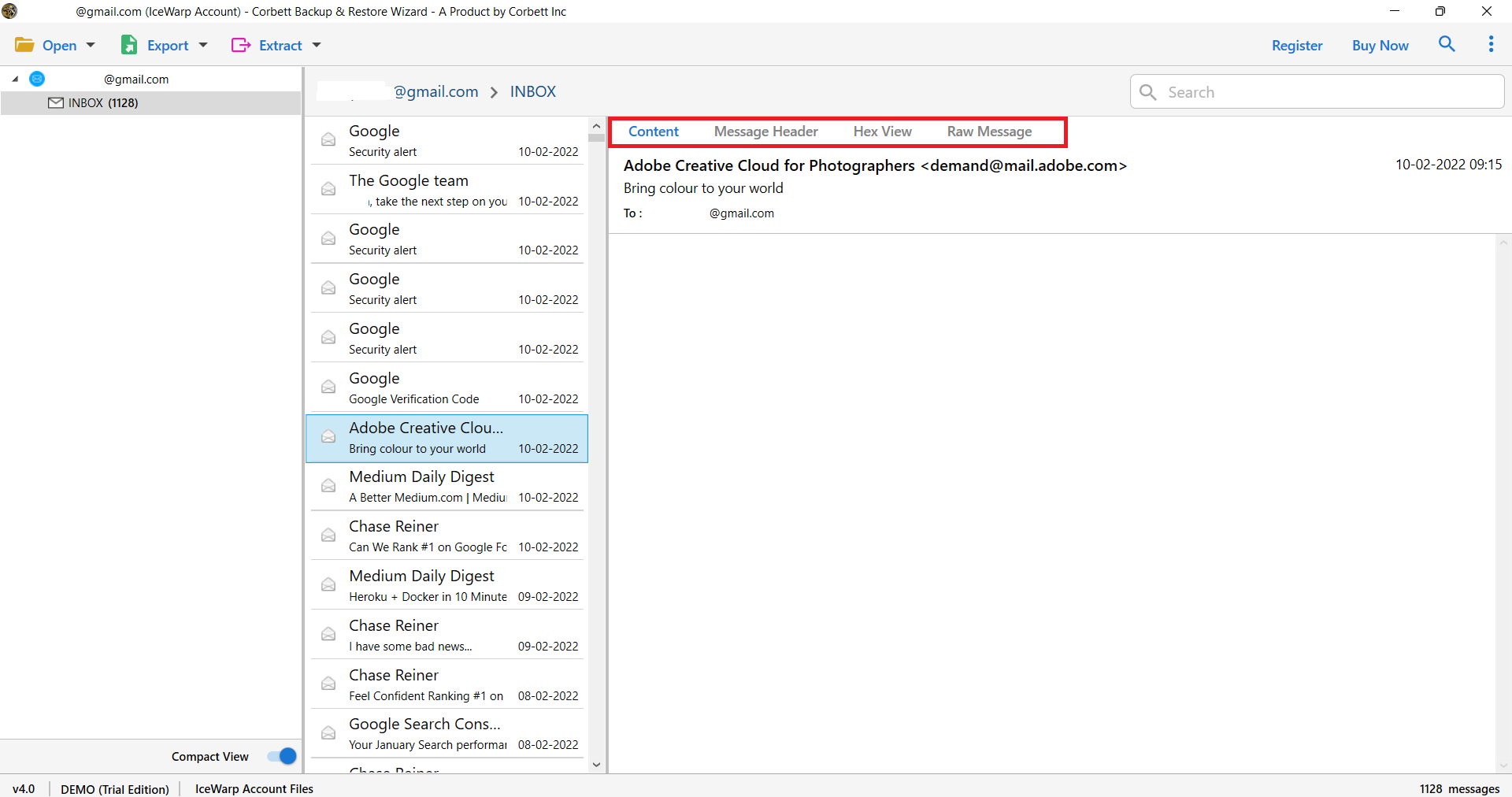 5. Select an Export option and pick IMAP to export IceWarp emails to Outlook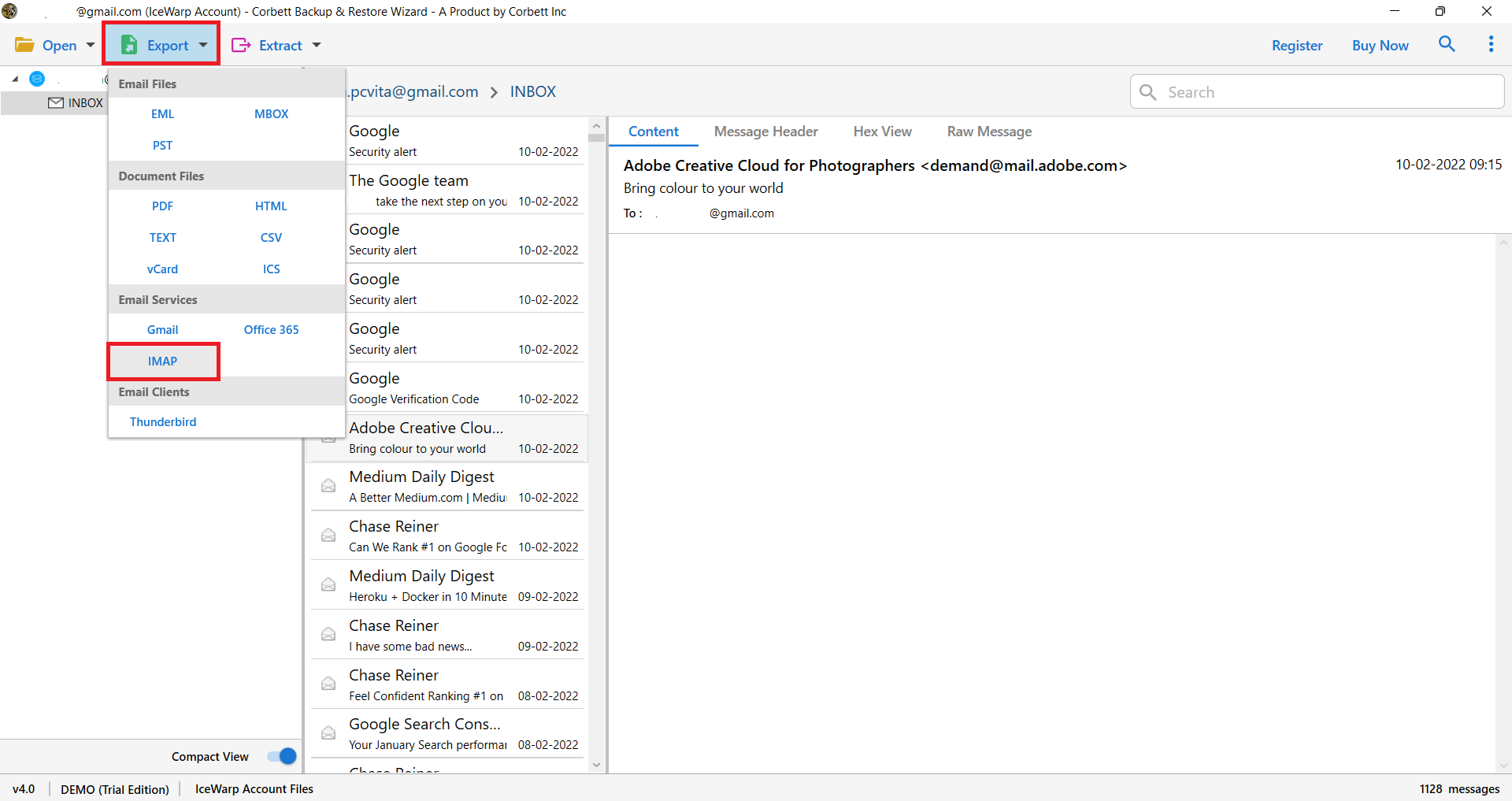 6. Then the IMAP Export window will open enable the options as per your requirements and select Save to start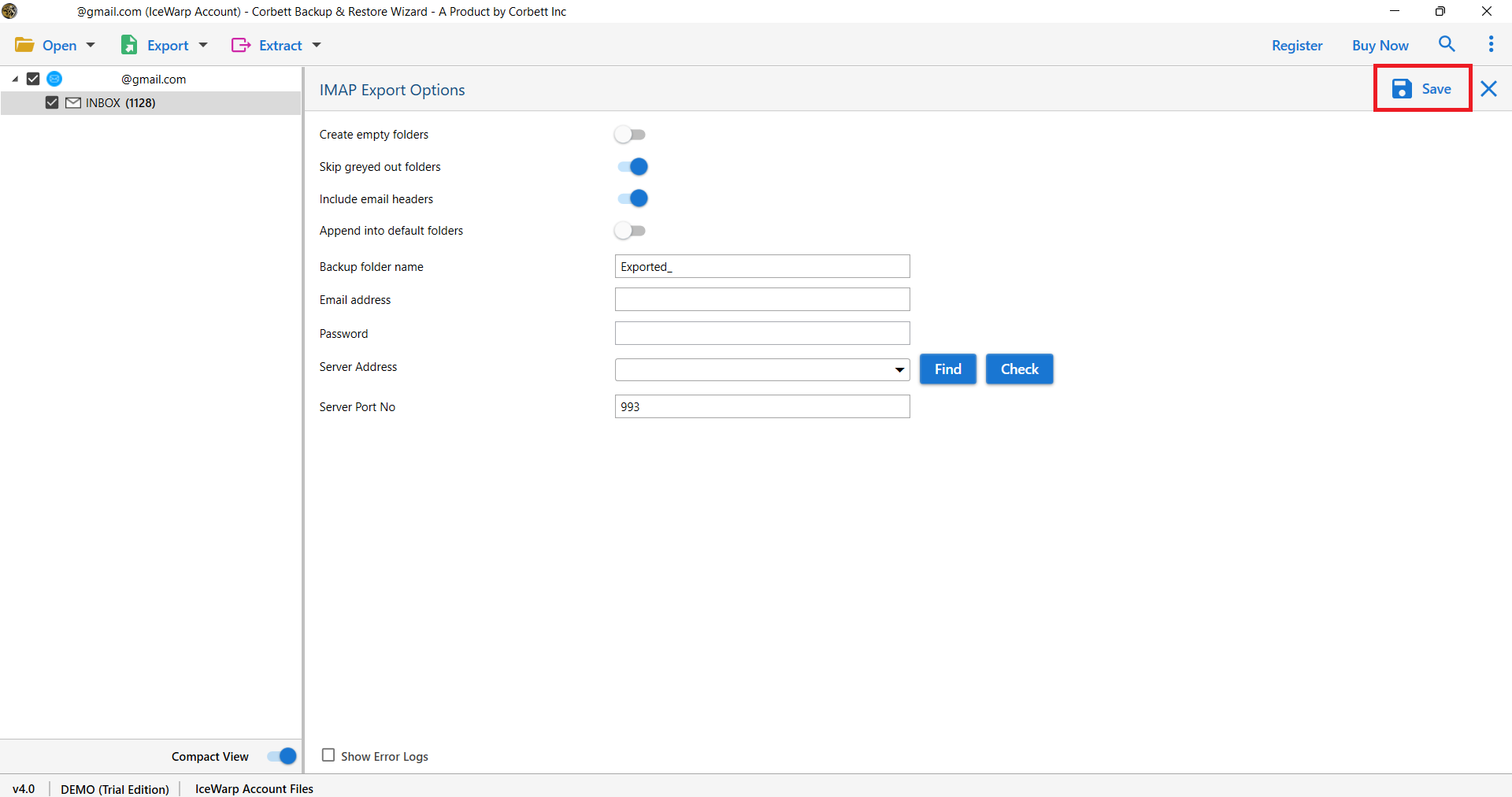 After that, your IceWarp complete data will be transferred to Outlook. The tool provides you with a successful message after completing the migration.
There is a manual Solution to configure your IceWarp Account to Outlook. If you want to know the default location of IceWarp Emails:  C:\Users\Lenovo\AppData\Roaming\IceWarp Desktop Client\Logs
Then you need to go to Settings >>Advanced >>Logging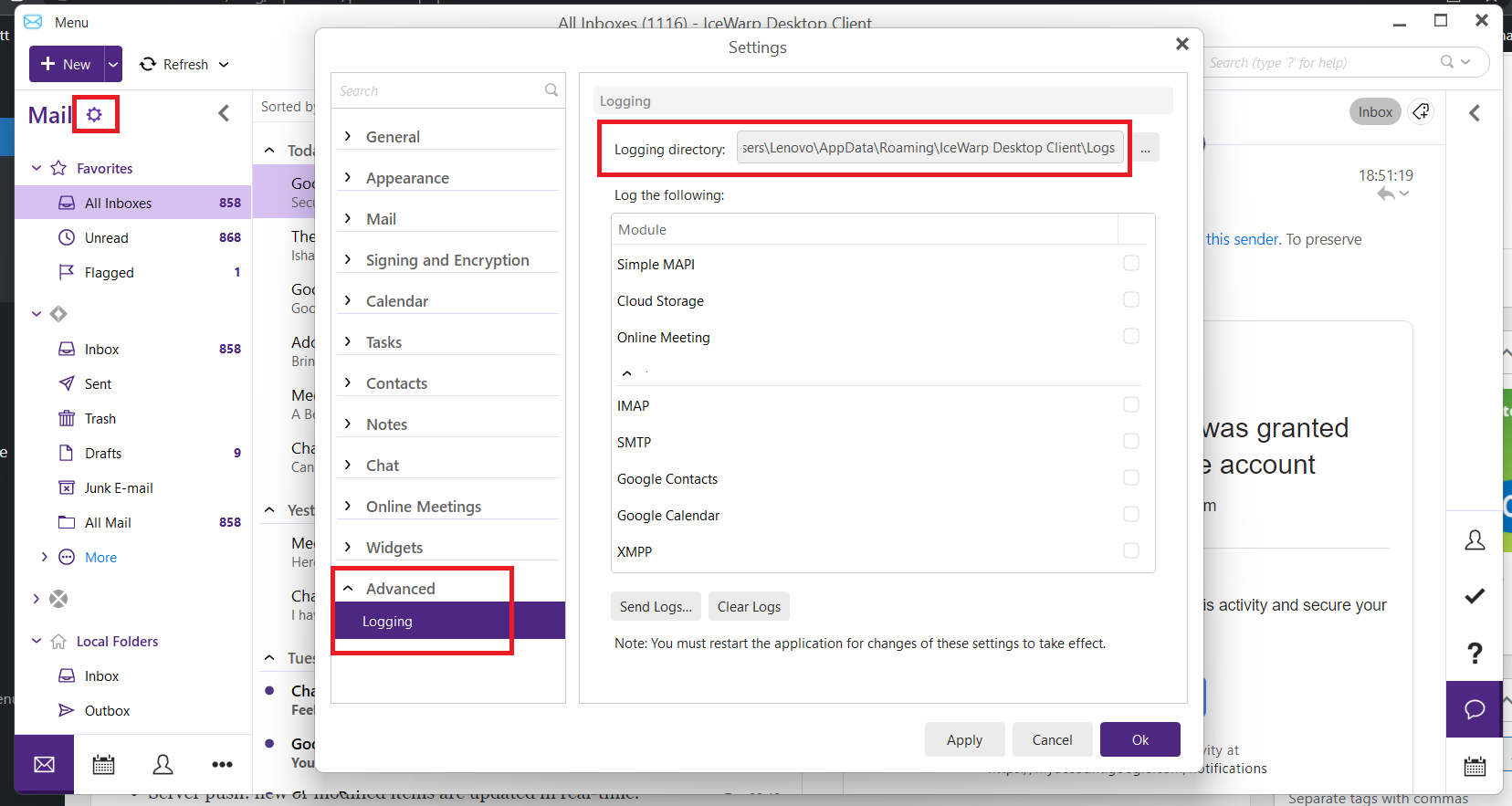 Conclusion
In this blog, we describe the best methods to migrate IceWarp Emails to Outlook. Moreover, We strongly recommended picking an automatic solution because it is safe and secure. You will get guaranteed results. But in a manual way, there is only a setup process described without any guaranteed data security. If you will face any difficulties in the migration process contact our support team to solve them.