Two Methods to Save MailBird Emails to PDF Format: Complete Guide
Saving an email as a PDF is simple and only requires a few steps. We'll teach you how to save MailBird emails to PDF in this post.
To save Mailbird emails in PDF format, there are two options. You can use the Manual technique if you simply want to save a few emails to PDF. However, if you wish to save a large number of mailbird emails as PDF, you must do so. To do this task, you'll need to use an automatic method.
Start downloading Mailbird emails as PDF once you've learned both procedures. This blog will guide you through the procedure with simple step-by-step instructions. Also included are screenshots to demonstrate the process.
How to Save Mailbird Emails as PDF
You can save, print, or export your emails without leaving Mailbird if you use it to handle your emails and messaging apps.
1. To save an email as a PDF in Mailbird, log in to your Mailbird account.
2. Open the message you want to save as a PDF and choose the email you want to save as a PDF.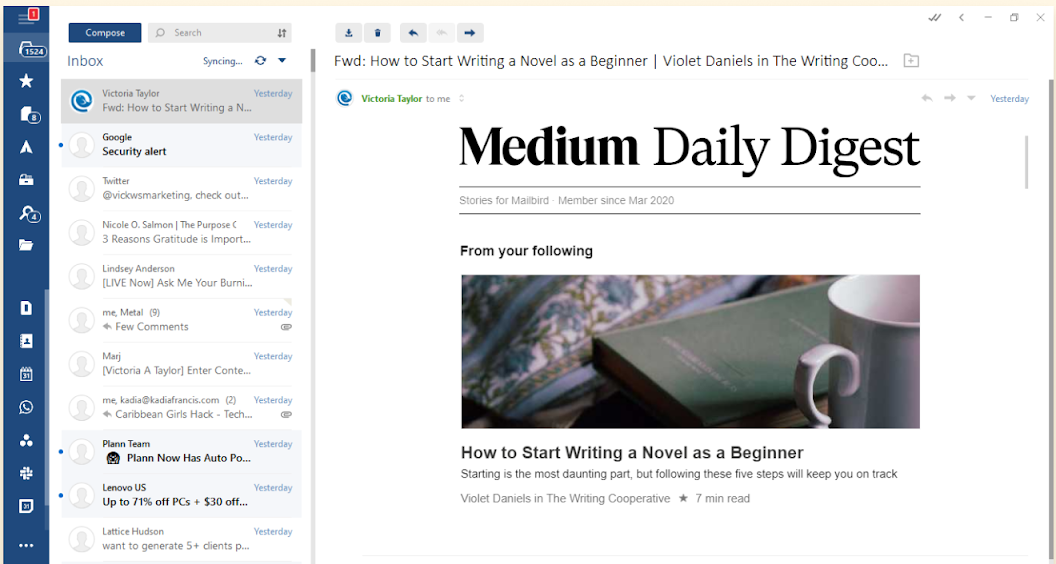 3. You'll see an arrow beside your respond button on the upper right-hand side.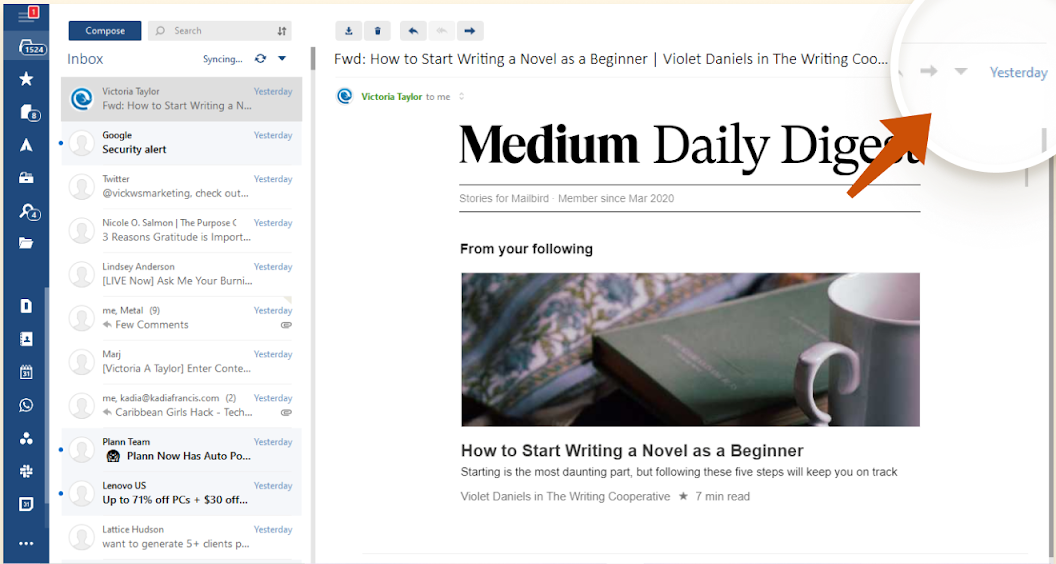 4. Select "Print message" from the drop-down menu after clicking the arrow.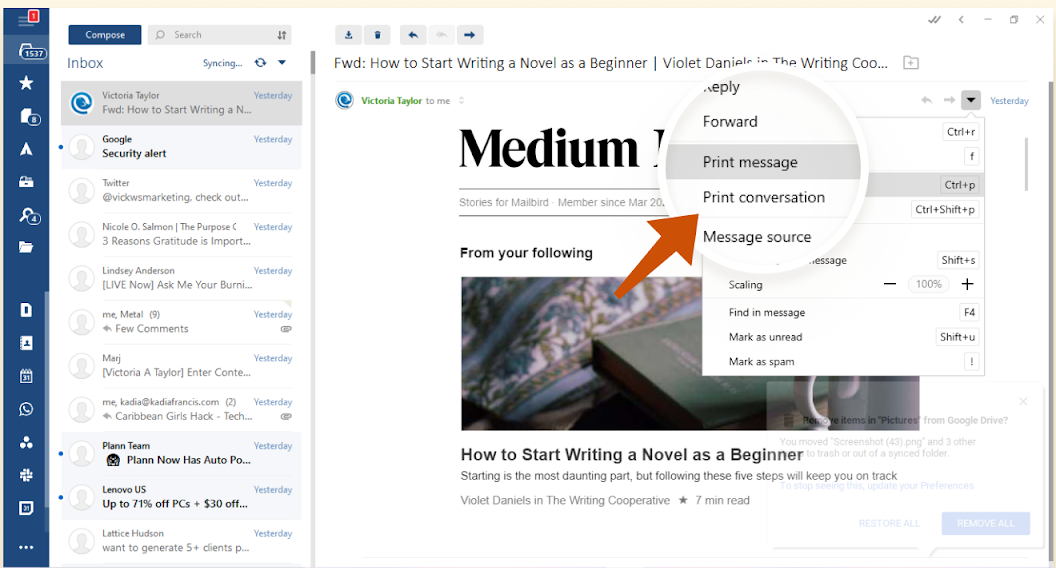 5. A pop-up window for printing will display. Scroll to the left side of the "Select Printer" column and select "Microsoft Print to PDF."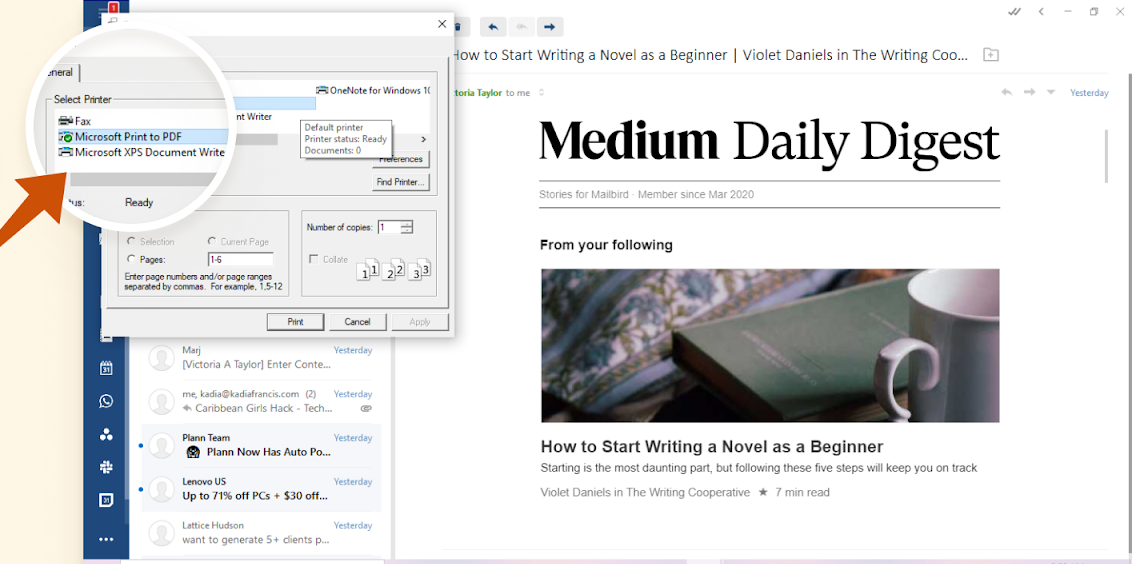 6. On the bottom right-hand side, click the "Print" button.
7. You'll be able to rename the file or choose the file location from there, and you'll be able to properly convert an email to PDF.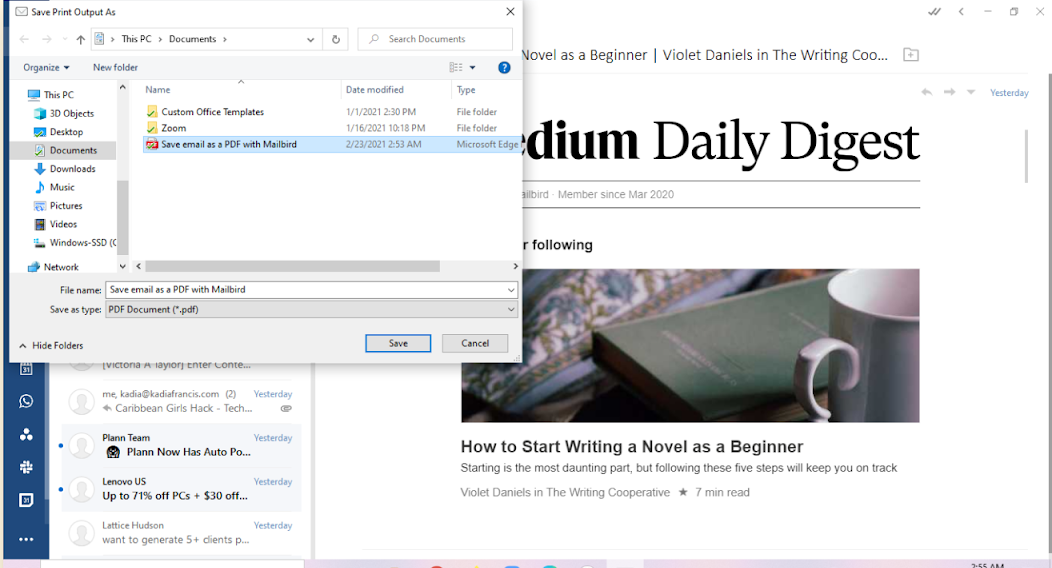 Mailbird is without a doubt the greatest desktop email client with a user-friendly layout. It has so many unique features and services that only Mailbird can provide for better administration to its users.
If you'll be saving emails as PDF frequently, you might want to consider using one of the free or premium tools that provide additional options and flexibility.
Expert Solution to Save Mailbird Emails as PDF
Email Converter Tool is an excellent application for Windows users who want a well-integrated solution for saving Mailbird emails as PDF as part of their regular business routine.
It also connects with a few other desktop email clients to help you stay on top of your task. You can download it to your computer and use it to convert emails to PDFs without having to go through all of the difficult and lengthy processes.
Steps to Convert Emails from Mailbird to PDF Format
1. Start the tool by selecting Open.

2. Click Desktop Email Clients and hit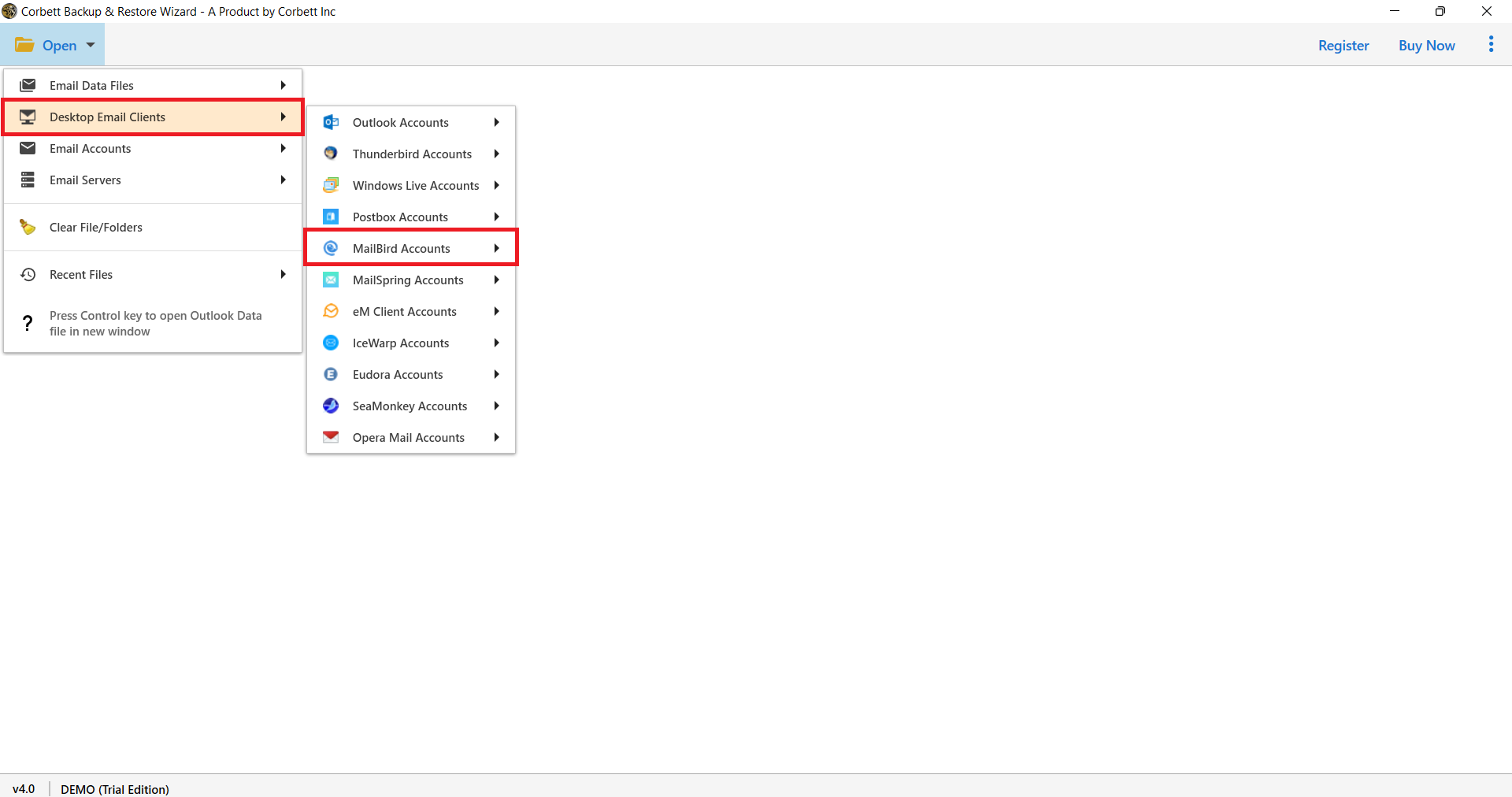 3. Open Mailbird configured account or choose a folder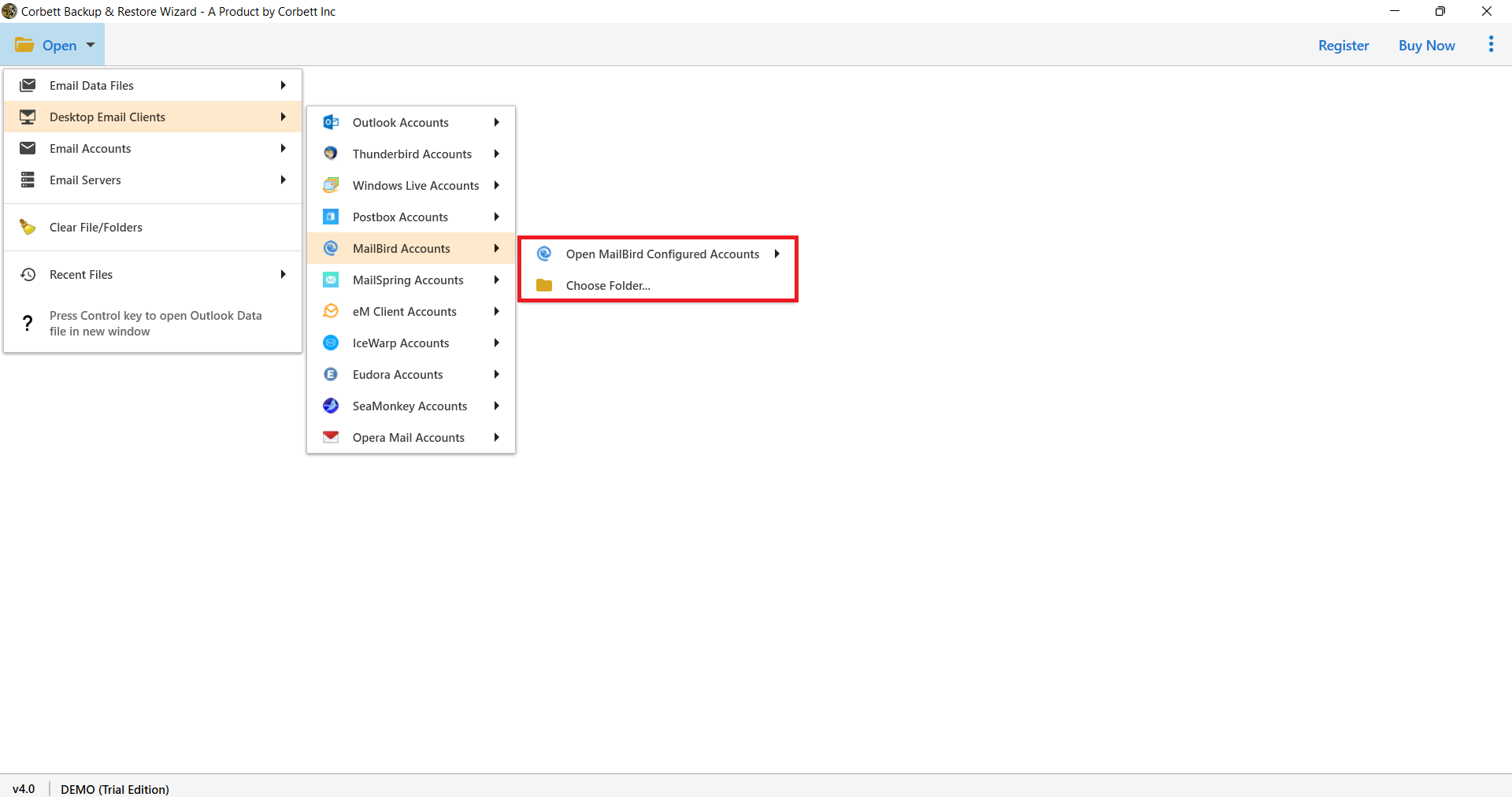 4. Select Export and pick PDF from the drop-down options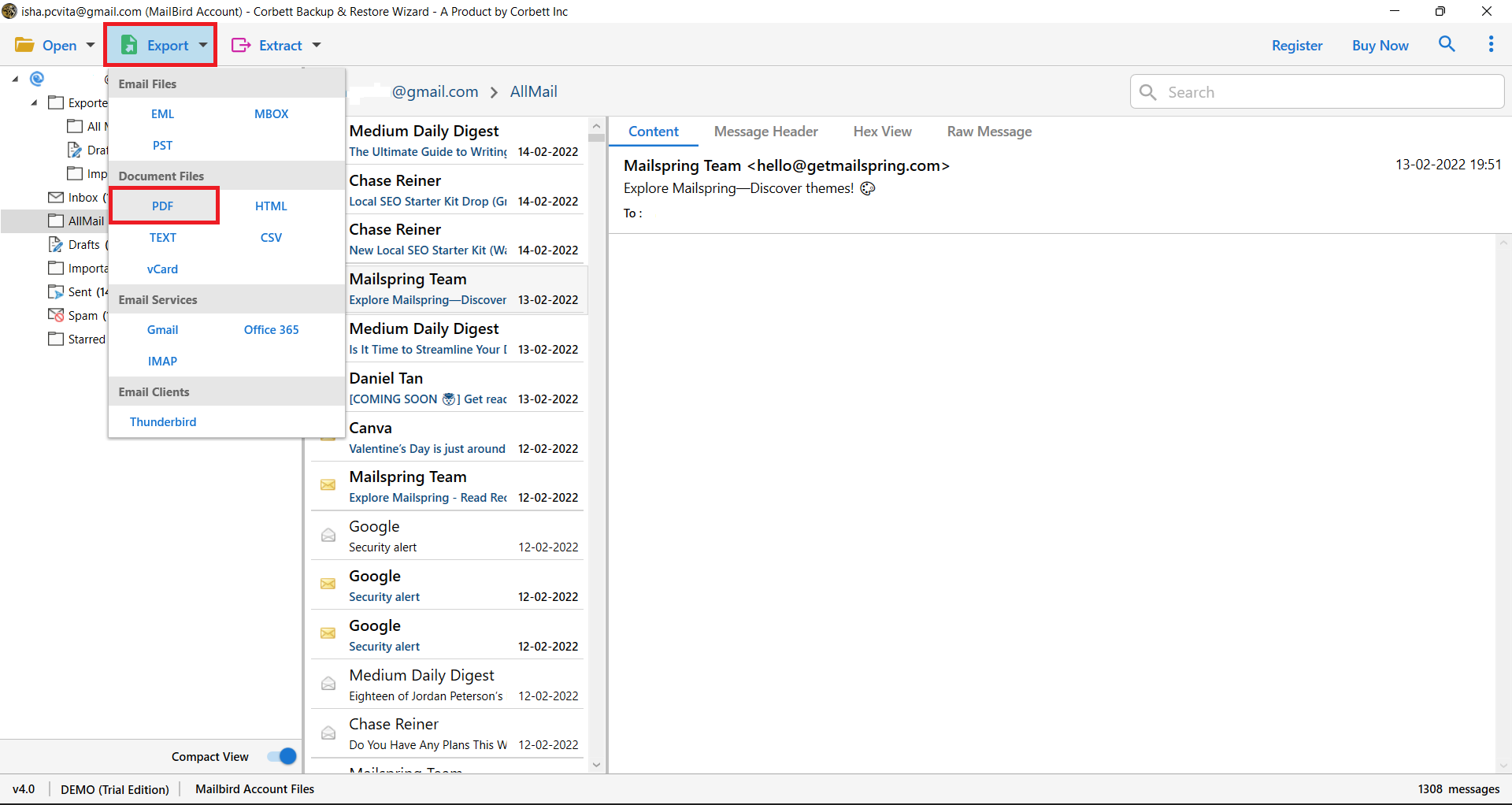 5. Enable PDF Export Options and select Save to start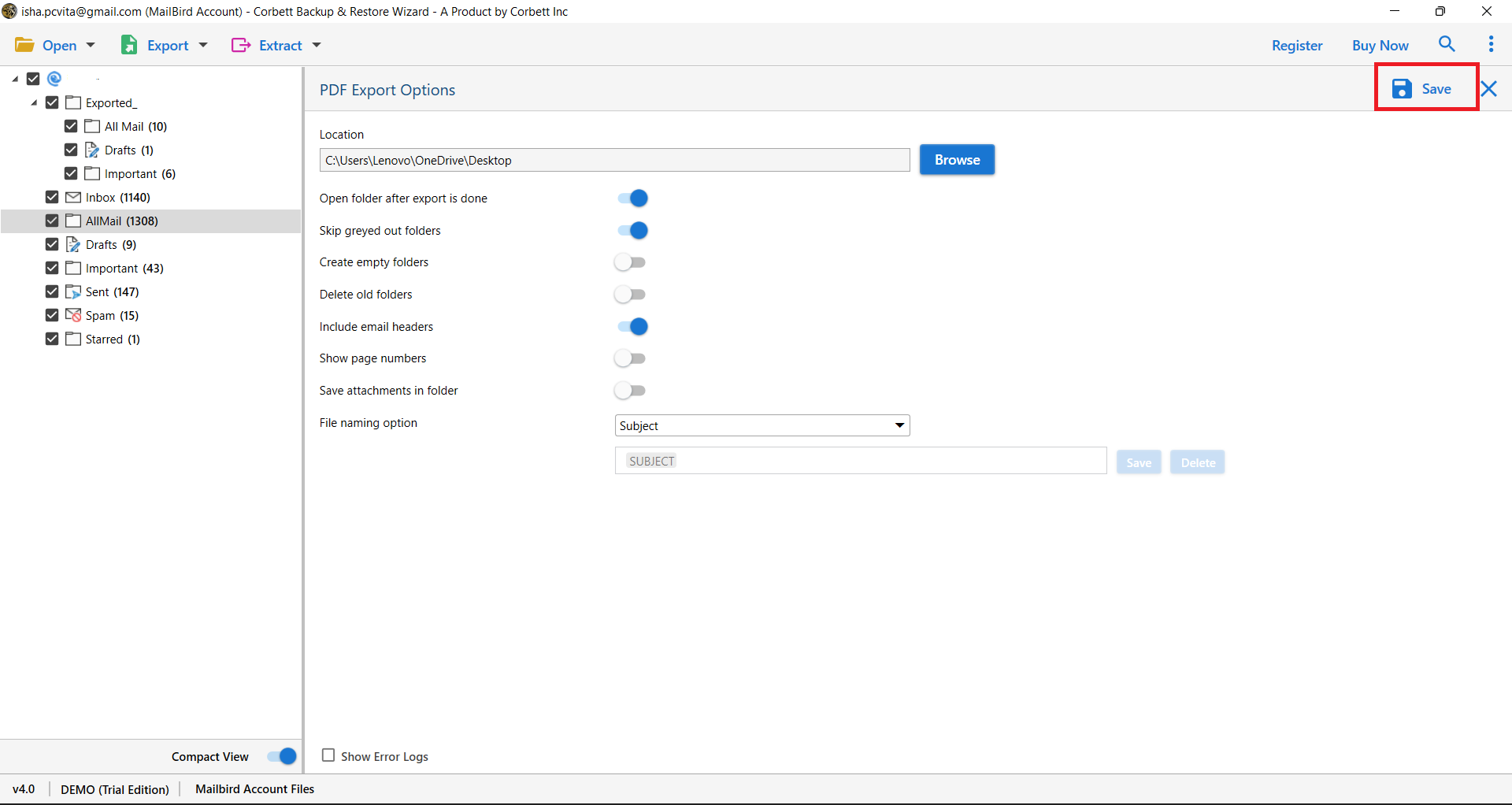 Why Use an Automatic Method?
Several additional functions are available in the software. Here is a list of some prominent elements that will assist you in completing the task without difficulty: –
User Interface: The application provides users with a basic, graphical interface. In this manner, even a novice user can understand the tool's full capabilities.
Dual Data Selection Modes: The software provides two methods for adding Mailbird files to the software panel: access a configured Mailbird account or add a folder (s). To mass-save Mailbird emails to PDF, use the Folder option.
Save Bulk Mailbird Emails With Attachments: This software allows you to save bulk Mailbird emails as pdf files, containing all attachment files such as DOC files, PDF files, and images.
Maintains Data Integrity: Using this tool, you won't have to worry about the data's original formatting. During the download procedure, keep all Mailbird email attributes. Furthermore, the original Mailbird mailbox folder structure is preserved.
Preview Emails: You can preview emails before saving them as PDFs by clicking on them one by one. Furthermore, if you wish to do a selective email saving process, you can pick specific files only.
Conclusion
Check out how simple it is to convert Mailbird emails to PDF. You can now save, send, and convert emails in minutes, allowing you to accomplish more in less time. To make the procedure as easy as possible, feel free to follow each step or download the tool listed above.