How to Transfer Mailbird Emails to Gmail Account With Steps
Summary: – "How to migrate Mailbird to Gmail?" will be explained in this article. If you're seeking a way to export emails to Gmail or G Suite, you've come to the right place. In this post, we'll go through how to use CorbettSoftware IMAP Migration Wizard to convert Mailbird emails to a Gmail account. So, let's read this article and learn about all of the different techniques for migrating from Mailbird to Gmail using the best Migration Tool.
Today's evolved world needs advanced technology in its applications and services, with email being one of the most common. Mailbird is one of the more long-established email clients. It was also never modified to include new technology. In reality, many users are dissatisfied with the email setup possibilities. The majority of older users still use Mailbird, which is a trustworthy application, but times have changed and new technology has emerged. Now users need to switch from Mailbird to Gmail as their email client. As a result, we'll show you how to migrate Mailbird to Gmail in only a few minutes.
The best way to upload emails from Mailbird to a Gmail account is to use this Email Migration Software. This software allows you to export bulk emails in a simple and advanced way, without changing the hierarchy of the original data files.
How to Export MailBird Emails to Gmail?
The recommended software is the most effective and dependable method for transferring Mailbird emails to a Gmail account. This software allows you to convert all of your data within a few minutes, including all properties. It is a cost-effective solution that allows for a secure and full email migration in just a few clicks.
Step by Step Guide to Complete the Export Process
Download the tool in your Windows operating system and run it.
1. Choose Open from the menu on the left side of the screen

2. Select MailBird account from the Desktop Email Client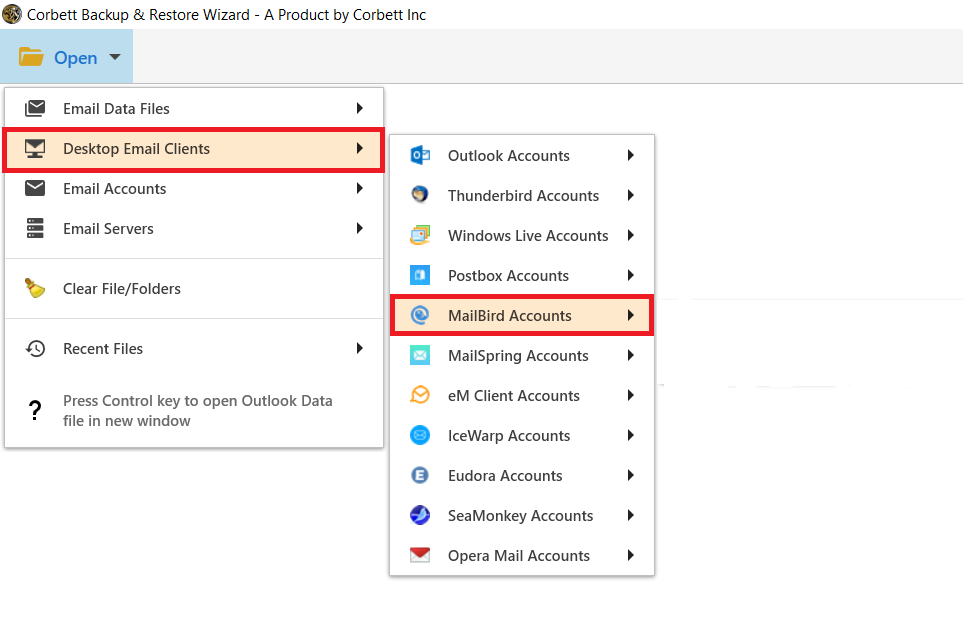 3. The MailBird email credentials need to be filled out

4. Export the file to Gmail by selecting Export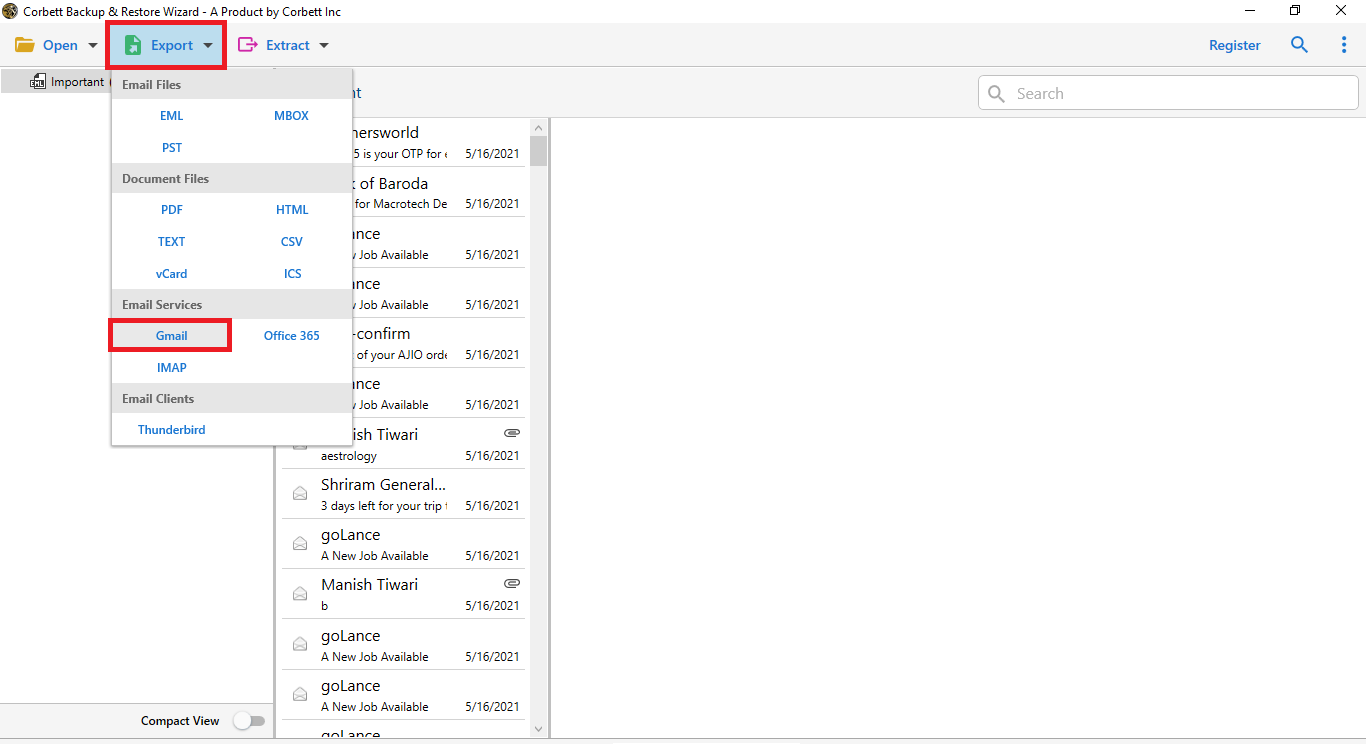 5. The process will begin after you click Save
Using this method, you are able to migrate MailBird emails to Gmail easily. It offers a simple user interface that is unmatched. There is no equivalent to this tool in terms of ease of use.
What Makes this Migration Tool so Unique?
Users can easily export MailBird emails to Gmail using this tool. Along with migration, there are several options available, such as:
Migration of bulk MailBird emails: There is no limit on the file size, so users can easily migrate thousands of emails into the Gmail account within seconds. A perfect tool is also essential for completing the process.
Export MailBird emails along with attachments: Users don't need to worry about their email attachments because attached items are very important for users. Attachments contain documents, images, pdf, and many more.
Maintains the File Structure: The file structure and hierarchy are crucial for a user. The user maintains the order in which the data is placed into the file. However, if they are required to change their email client, they face this issue. Using this application, you will receive unaltered and accurate results.
Check Out More Related Blogs
There are many users who wanted to export their MailBird account to other email accounts. But they didn't find any reliable solution. Readout related blogs on Mailbird to:
Conclusion
In this blog, we discuss the best tool to migrate MailBird emails to Gmail along with attachments. With this utility, users can easily complete the export process without any hassle. If you face any difficulty in the migration process, you can directly contact the Support team.