How to Transfer Hostmonster Emails to G Suite?
We all are quite aware of the functionality of Hostmonster emails. This is one of the most amazing email services, which is known for its perfection. But due to many reasons, people nowadays are finding ways to import Hostmonster emails to G Suite.
When we talk about Google's G Suite, everyone loves its service, be it government agencies, students, or corporate offices. It offers many uncomparable services like Google Apps, upgraded security, glitch-free, and others. So, in case you are wondering how to export Hostmonster webmail to Google Workspace, you must have some reliable solution.
So, through this blog, we will make you understand the reasons for doing it and the most trustworthy approach using which you can go ahead with the process.
Reasons for Exporting Hostmonster Emails to G Suite?
If you are planning to transfer Hostmonster emails to the G Suite, then you must be aware of all the essential features of the G Suite. As we will never make any decision without clearing the Why, so let us understand the reasons for which users convert Hostmonster data to G Suite:
G Suite is a cloud-based platform, which offers unlimited storage to its users
With the help of this service, your details and information are secure
Being a popular service, it works wonders by offering some great and upgraded features to the users
The security feature of the G suite is incomparable and nobody can get access to your account until or unless you give them that right.
These are certain features that make this service worth using and these are the only reasons why people are moving towards it. You can also read Hostmonster Webmail to Gmail
Manually Import Hostmonster Emails to G Suite Account
This article will walk you through the Hostmonster emails to the G Suite account with complete account data. Read this complete blog to know How to Export Hostmonster to G Suite (Formally known as Google Apps) account.
Start importing mail into the G Suite account:
1. log in to G Suite Dashboard
2. Then, click on the Migrations icon.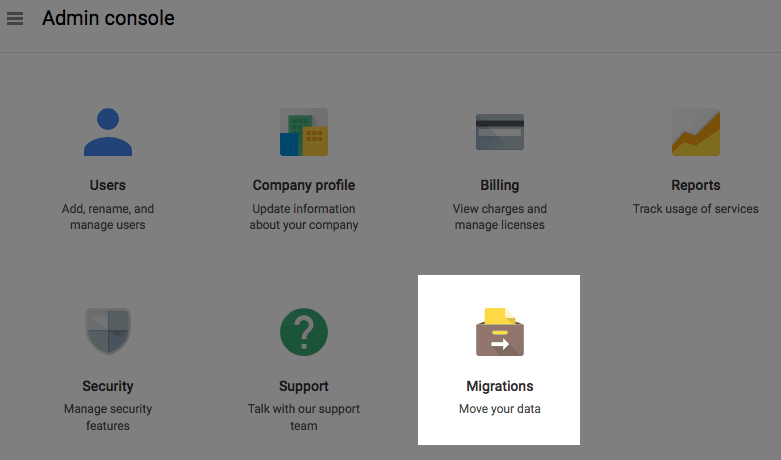 3. Hit Email and select Continue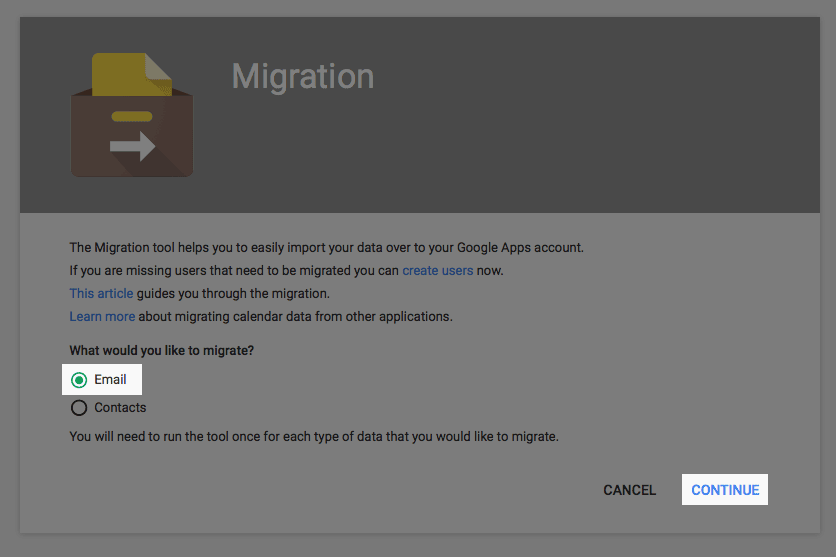 4. Enter the details for the email account you want to import and select Connect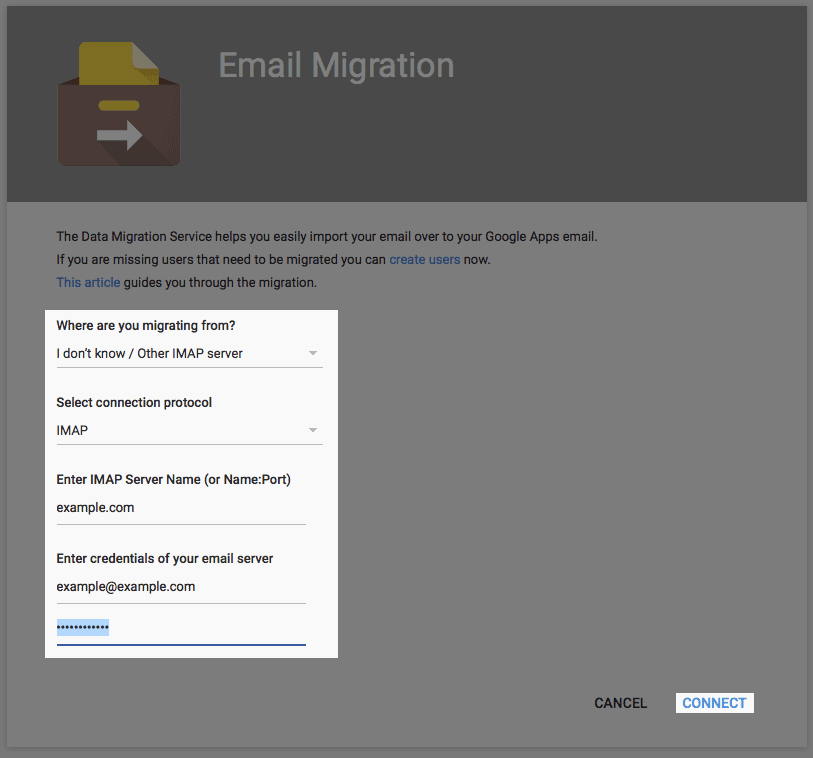 5. Enter which email you would want to import from and hit Select Users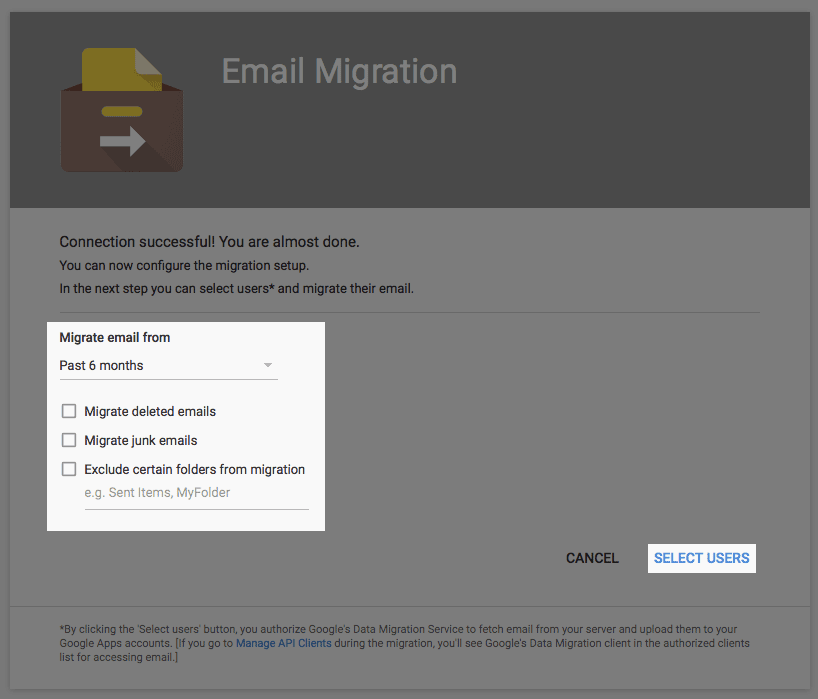 6. Select the user account that you would like the mail to be added to, then click the Play icon.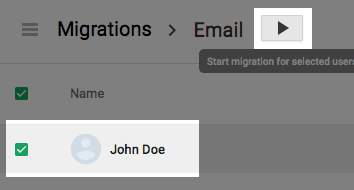 How to Export Hostmonster Emails to G Suite Step by Step?
Choosing the automatic tool is a reliable and trustworthy solution to transfer your Hostmonster emails to the G suite without any loss of data and information. It can be also done by using the Expert Email Migration Tool. One of the best parts is that it is straightforward and quick. When it comes to Hostmonster to G Suite migration, you will not have to install any other application.
Other than this, you don't need to be a pro in technical things. As this utility has been designed in a very simple manner, people are moving towards it now and then. Having a lot of advanced features has made the migration of Hostmonster webmail emails to the G suite quite easy and convenient.
Steps to Migrate Hostmonster Emails to G Suite:
Let us move on to the steps required to migrate Hostmonster emails to the G Suite:
1: At first, you need to download the software and then Install it on your system
2: Run and Launch the tool to start working on it
3: When you open the software, it will take you to a page where you can see the 'Open' option on the top left. Tap on that
4: Thereafter, hit 'Email accounts' from the given options
5: Then, you need to tap on the 'Add Account' option which you can see there
6: Now you can see that you are asked to enter your email ID and password. Then, provide your Hostmonster email address and password, and then visit the 'Advanced Settings.' Then, provide your IMAP server.
7: After doing this, the tool will do browsing of all the needed files
8: Finally, you will have to pick IMAP out of all the options available there and then hit 'Export' to convert Hostmonster emails to G Suite.
Author's Suggestion
After you execute all the steps given above, the migration of the Hostmonster email is done. Well, using this tool will ease the entire process of migrating Hostmonster emails to G Suite without any hassle.