CommuniGate to PDF Converter | An Expert Recommended Solution
This write-up provides the comprehensive planning and working procedure for exporting emails from CommuniGate Pro Server to PDF format. If you are looking for a solution for the same problem, you will get a step-by-step guide to achieve this conversion effectively.
CommuniGate is an integrated platform to store and forward real-time communication data. In addition, it is a highly scalable carrier-grade server option. There are multiple scenarios where business organizations look to batch export CommuniGate emails to PDF format.
In the Upcoming section of the blog, we will undergo and introduce you to a reliable approach, i.e., the CommuniGate to PDF Converter tool. A versatile solution to export complete mailbox data without any difficulty. Let's check out why a user needs to print CommuniGate emails in PDF format.
Why Users Need to Convert CommuniGate Emails to PDF Format?
There are numerous reasons behind the conversion of CommuniGate emails to PDF format. Some of them are given below:
Users cannot access CommuniGate emails without configuration.
A PDF file can easily be accessible on every platform and operating system compared to the CommuniGate Server.
The main reason to batch export CommuniGate emails to PDF format is the preparation and presentation of documents.
The PDF formats are more secure, and users can easily encrypt them with password protection so that no one can easily damage your data file.
PDF files are portable by nature and can be easily moved around. At the same time, the CommuniGate archives cannot do the same.
Know How CommuniGate to PDF Converter Accomplish Conversion Task in Few Minutes
Well, your wait is over now. This section will learn about the fastest way to convert CommuniGate emails to PDF Adobe. Corbett CommuniGate Converter Tool is a magical utility that allows people to transform their CGatePro emails to PDF format with a few mouse clicks.
Furthermore, with this automated solution, users can easily convert CommuniGate emails along with contacts, calendars, and other meta properties. Also, it has contained advanced data filtering options like email header properties and file naming options. To learn more about the toolkit's functionality, download the software on Windows OS for good.
CommuniGate Server to PDF Converter | Automated Tool Working Procedure
Follow the steps listed below to convert CommuniGate emails to PDF format:
1) Run the CommuniGate to PDF Converter and click on "Open" button.
2) Choose Email Server >> CommuniGate and Upload Data File from the navigation menu.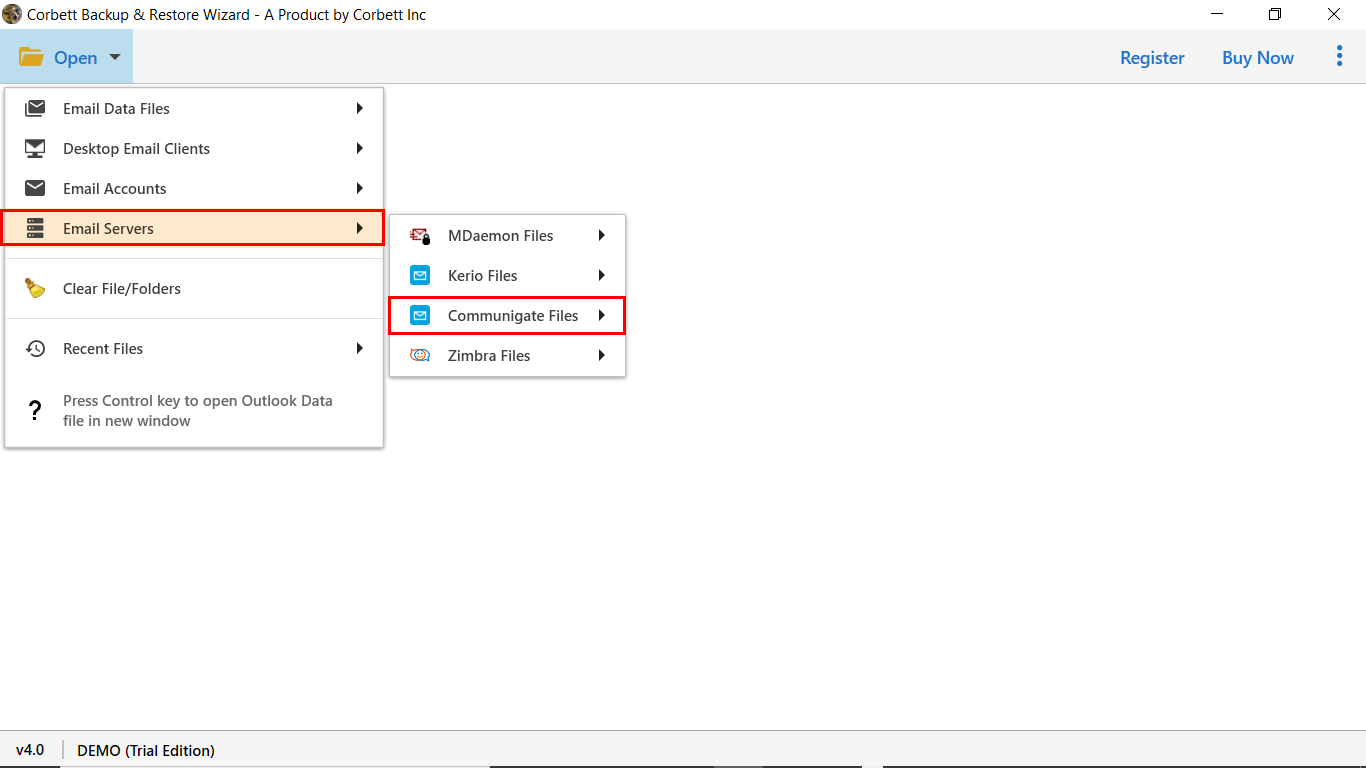 3) The software will automatically scan and display all the stored data files.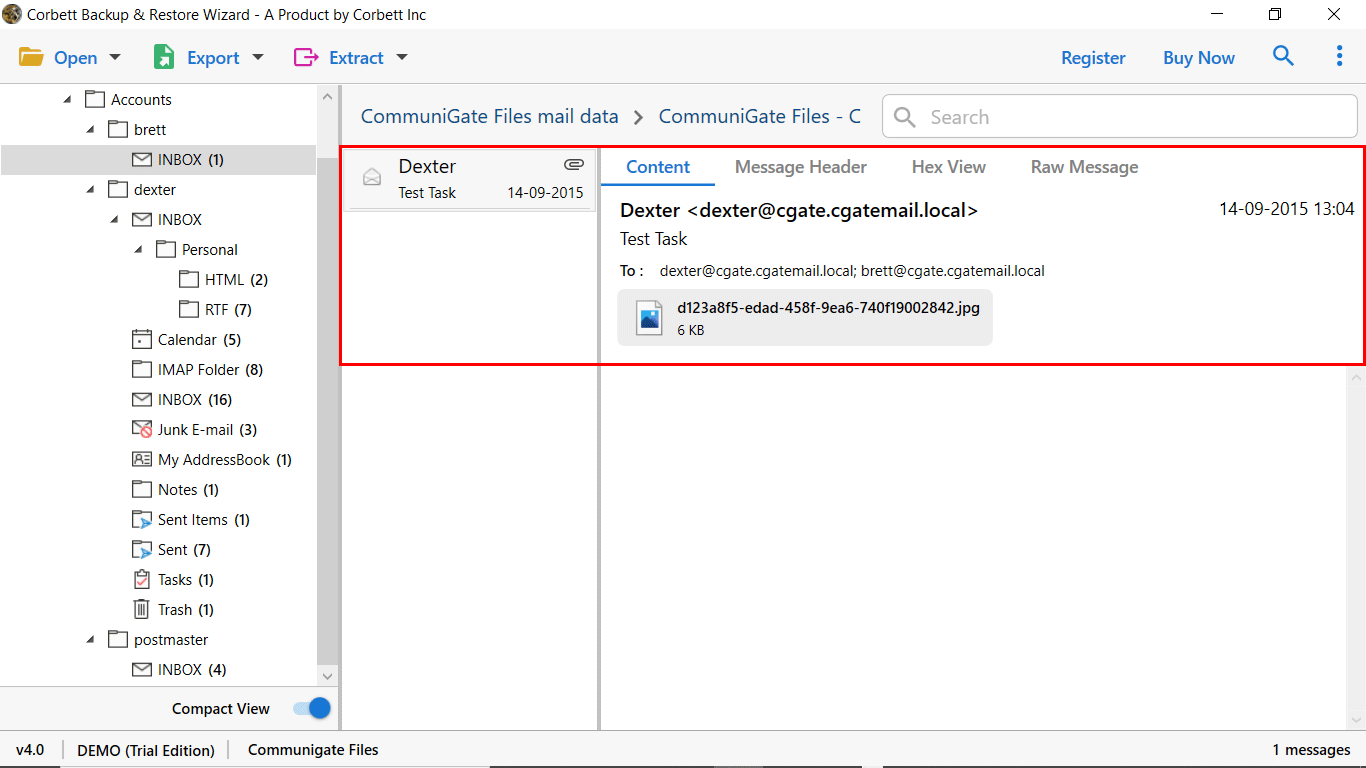 4) Afterward, move to the Export Button and Select PDF format.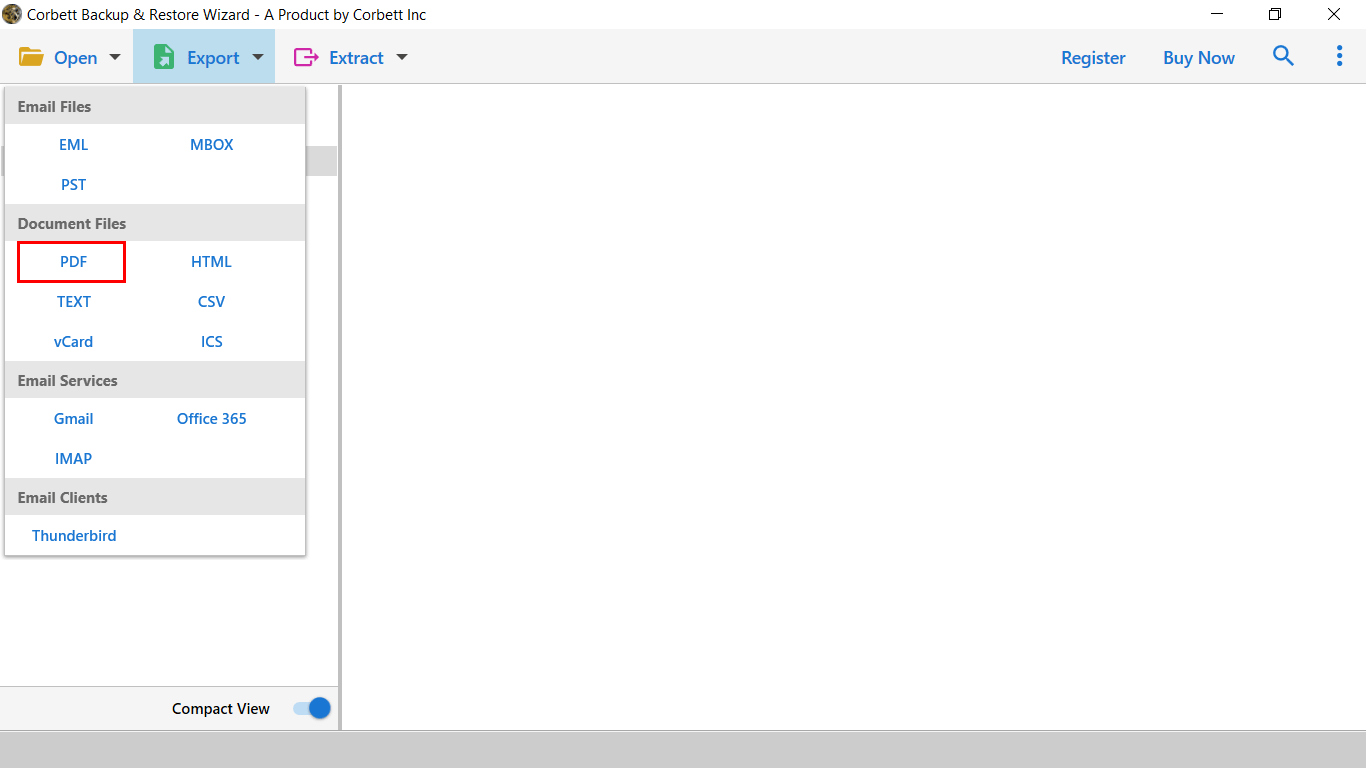 5) From the next window of the software, apply the data filters and save the data in PDF format.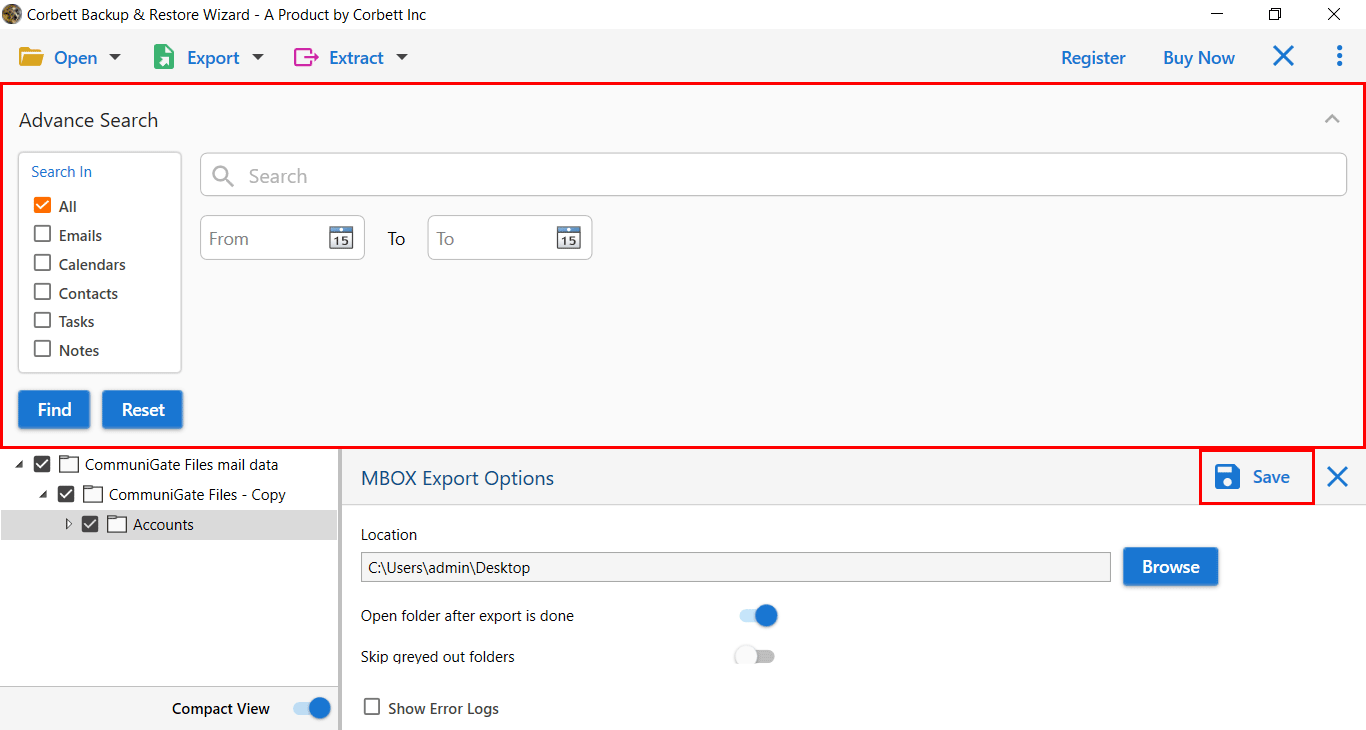 That's all from your side now. The software will automatically do the whole procedure and accurately save the output to the destination.
What Makes Automated Solution a Leading Solution?
Support Dual Option to Add Data Files: After successfully installing CommuniGate to PDF converter on your system. Users will get two options to upload data files: Add Files/ Folder. Indeed one can select any of them as per requirement.
Direct Conversion of CommuniGate to Multiple Formats: The software can perform more than convert data files to PDF format. Additionally, users can easily export CommuniGate emails to Outlook, Microsoft Office365, and over 20 formats by using this automated toolkit.
Export Selective Files to PDF Format: Once you scan and preview all the data files stored in CommuniGate. You have the power to select the files you want to convert in PDF format. In addition, if you want to export data of specific data, you can apply the date filter option.
Preview all Data with Attributes: Corbett CommuniGate to PDF converter generates a preview of all the data stored in CGatePro. Also, it allows users to preview values of the email header, including To, From, Subject, Date, etc. Additionally, multiple filter options are available to sort email data as per requirement.
So There You Have It
The process to batch export CommuniGate emails to PDF format is easy with the mentioned software as there is no manual approach available for this conversion. The CommuniGate to PDF converter is the only tool that brings benefits to the users. Moreover, there is no file limitation while converting data files. Also, there is a demo edition of the device available users can download it for evaluation purposes.