Migrate CommuniGate to Gmail | How to Query Resolved
This article is helpful for users who want to migrate CommuniGate to Gmail account or G Suite account. As we know, both platforms are different from each other in terms of functionality and performance.
CommuniGate is an email server, while Gmail or G-suite is a cloud-based application. Therefore, it is not an easy task to transfer CommuniGate emails to G Suite account. In this article, I will explain a quick trick that allows users to perform this migration task in few mouse clicks.
Direct Solution to Transfer CommuniGate Emails to G Suite / Gmail Account
If you want a risk-free solution to perform this migration process, you can go with Professional and Most Used CommuniGate Migration Tool. It allows migrating CommuniGate to Gmail account in a fraction of seconds. Also, there is a separate option to move email addresses, attachments, and phone numbers from CommuniGate to Google Workspace or Google Mail.
The Software requires only a few mouse clicks, and the entire migration process will be done without any error. The most important thing is that the Software doesn't need external support to migrate CommuniGate to Gmail account. It is a perfect and effortless way to execute the data transfer process without having the technical skills.
 Working Procedure of Automated Toolkit
If you want to transfer CommuniGate emails to G Suite account without any chance of data loss, you can follow the mentioned steps for good.
1) Download and install the software on Windows OS.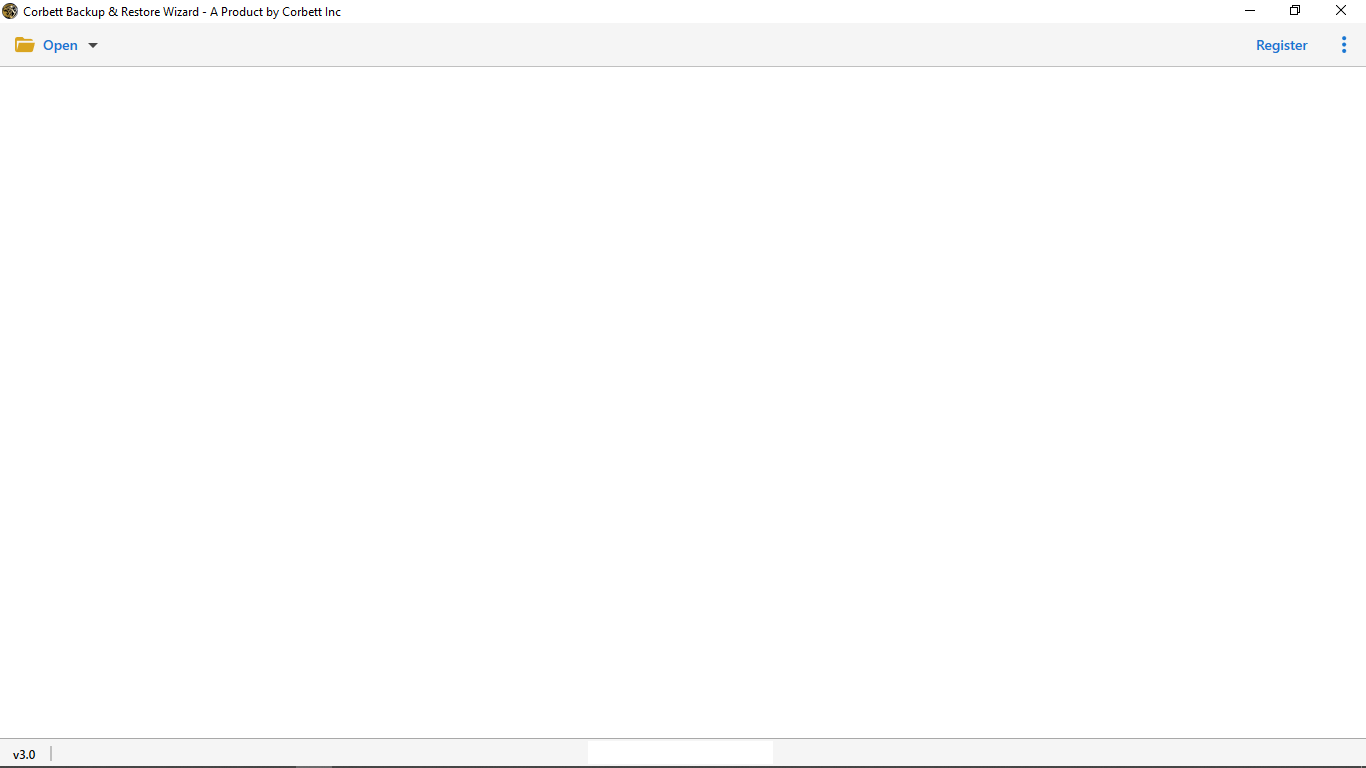 2) Navigate to Open Menu >> Email Servers >> CommuniGate Files.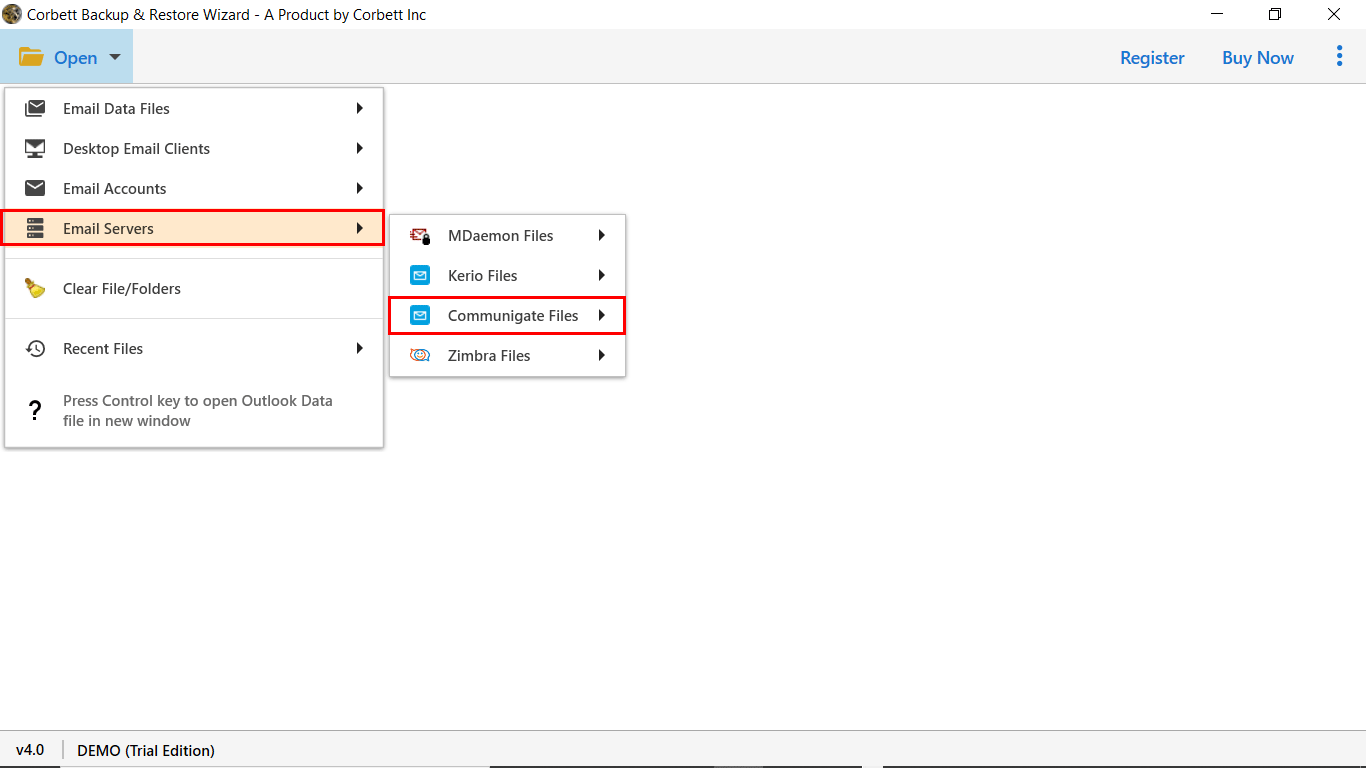 3) The Software generates a complete preview of the data files stored in it.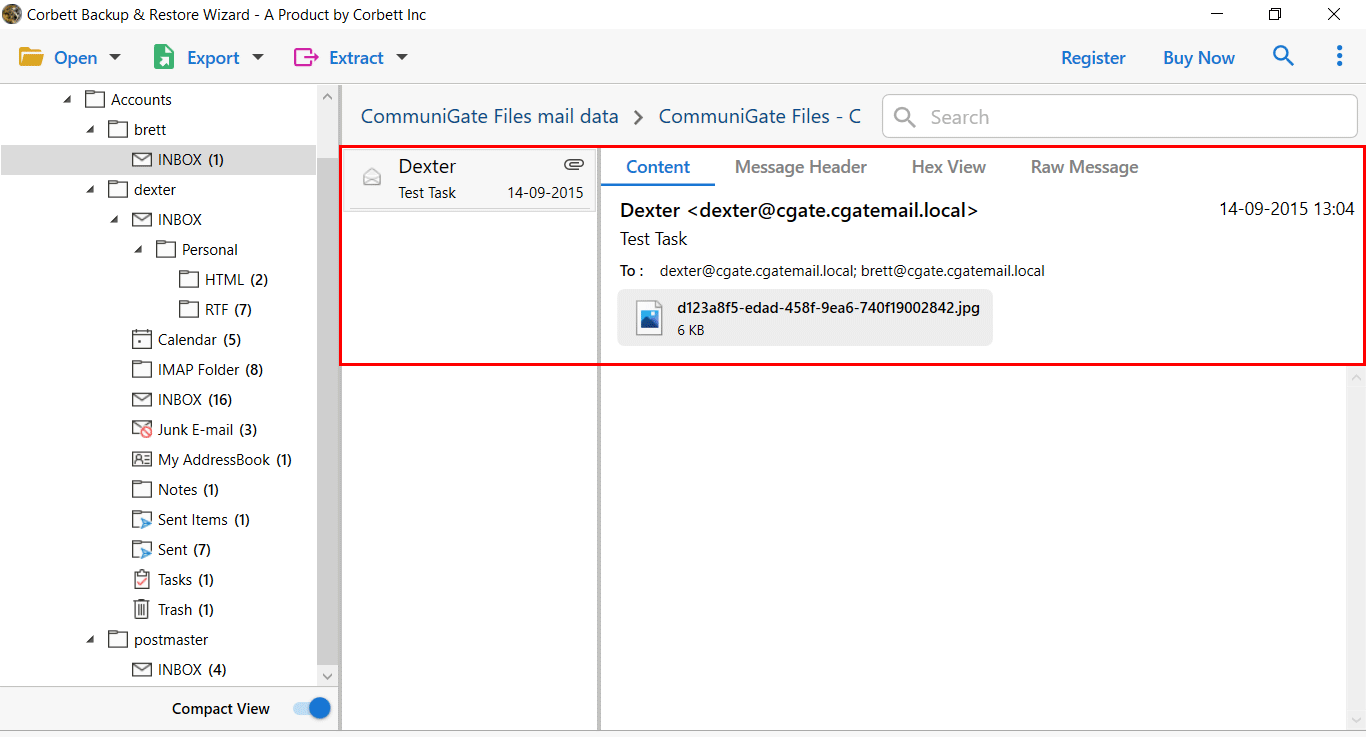 4) A user can evaluate the email content as per requirement. Next, click on Export Button select Gmail.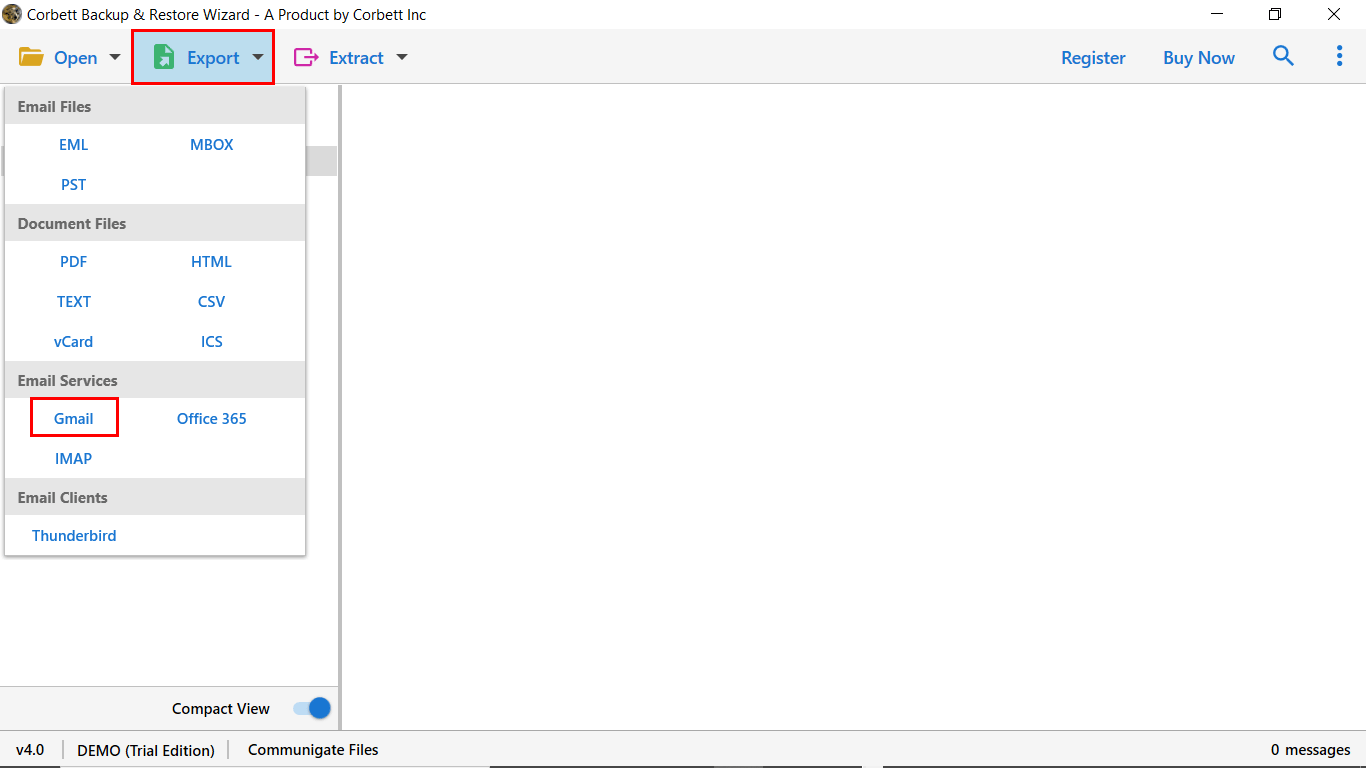 5) The last step is to apply the data filters and click on the Save button.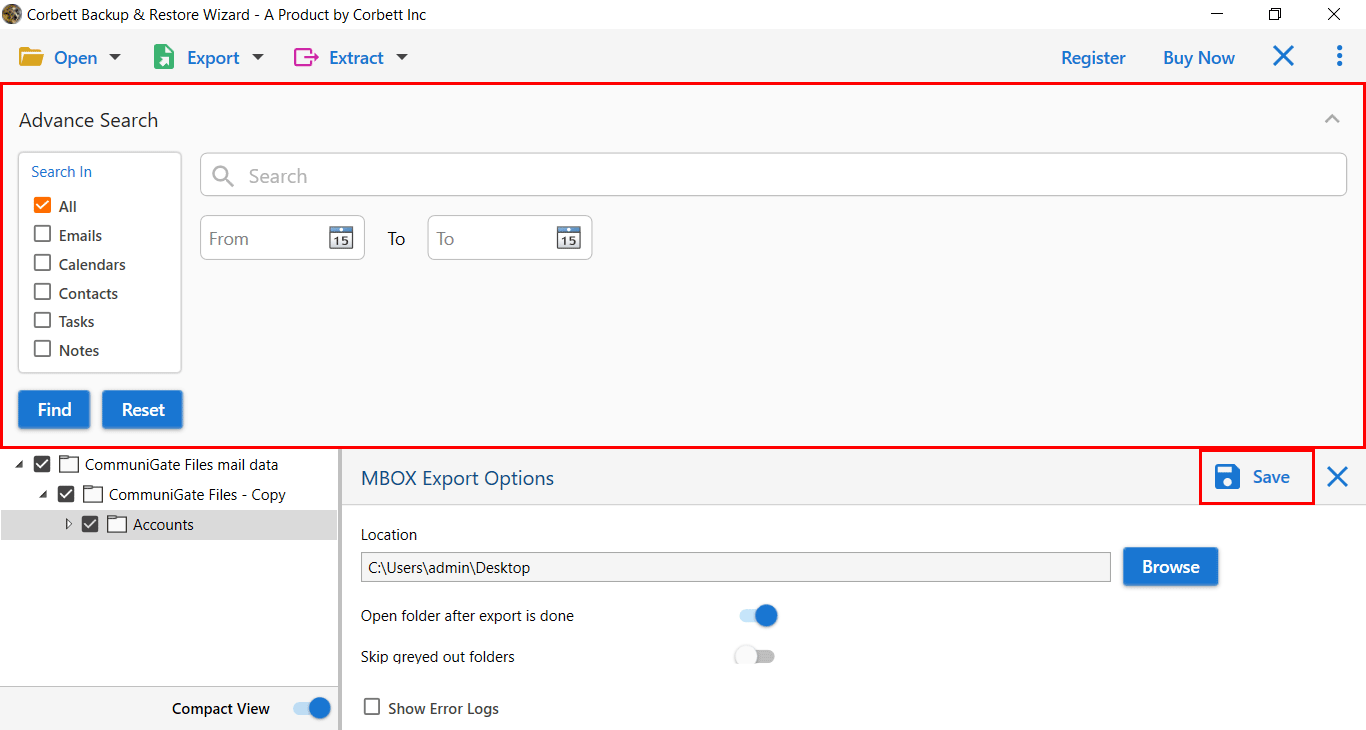 The user understood the complete procedure to migrate CommuniGate to Gmail account in the previous section. When the migration process gets a success message, you can access all the data files in your account. Close the Gmail migration wizard and access your output to the destination location.
CommuniGate vs. Gmail / G Suite | Which One is Better for you?
If a user compares both the CommuniGate and Google Mail platforms, they are famous for their services. The CommuniGate Pro Server obtains network details and archives the email system using SMTP protocol.
On the other side, Gmail (Google mail) is a webmail platform that is used by millions of users for its advanced features and technicalities. Gmail is available free of cost and allows access to Google apps to meet daily user requirements.
What is the need of CommuniGate to G Suite Migration Tool?
There are many limitations of CommuniGate pro server due to which users decided to migrate CommuniGate to Gmail / G Suite.
Protocol Supported: The CommuniGate server manages the email process through SMTP protocol. The Gmail or G Suite account works with an IMAP server and can easily be migrated to another platform.
User Friendly: The Gmail or G Suite account comes out with a more user-friendly interface that all types of users can easily handle without any difficulty.
Cloud Benefit: Everyone knows the benefits of cloud platforms, and both Google mail and G Suite works with Cloud technology.
Prominent Features of Automated Toolkit
Perform Direct Migration of CommuniGate to Gmail: The application is helpful for all those users who want to migrate data from CommuniGate to Gmail Account. You need to enter Gmail or G suite credentials to migrate all data files, and Software begins the migration process.
Batch Migration of CommuniGate to G Suite: The CommuniGate to G Suite migration tool comes out with powerful features it allows you to transfer multiple mailbox data in a single go. Also, it supports various filter options to move a specific set of emails.
Migrate CommuniGate Contacts and Calendars: Users can quickly transfer CommuniGate contacts and calendars to Google mail with exact mapping details. Just download the automated software to perform all types of the migration task.
Preserve Folder Hierarchy: During migration, the Software preserves all the data attributes before and after the migration process. No data modification is made to the data file.
So There You Have It
In the above post, I have explained complete working steps that how a user can easily migrate CommuniGate to Gmail account. With the help of an automated solution, the migration process can be done without any fear of data loss. Also, there is a trial edition of CommuniGate to G Suite migrator available to evaluate the tool performance free of cost.
Similar Read: