How to Migrate Emails from iPage to Gmail? Complete Solution
iPage is a US-based web-hosting company providing affordable website and email hosting plans. Many iPage users wish to migrate their emails to Gmail (also known as Google Mail) since Gmail is more distinguishable as an email service than iPage. This user query highlights the urgency for iPage users to migrate their emails to Gmail:
I'm using iPage's email service for two years and now I wish to migrate my emails to Gmail. The main reason for my decision is that Gmail has more features than iPage, and another reason is that sometimes, I face the iPage email not working issue. Please suggest some efficient way to migrate my emails to Gmail without losing any data.
We will discuss the reasons and share the best solution to migrate iPage emails to Gmail along with the reasons for issue mentioned in the user query. Read the blog till the end to know all the answers!
Why is iPage Email Not Working?
The following points describe the main reasons for iPage emails not working properly:
1. Blocked Email Address – Entering a wrong password more than six times in five minutes blocks your iPage account for three hours, leading to the issue. When your account gets blocked, you can't access your emails and other data.
2. Internet Connectivity Problems – Another reason for your iPage account not working properly is an unstable internet connection. Having internet connection issues (power problem from your side or technical issue from the company's end) frequently will prevent you from accessing your emails normally like you do.
3. Mailbox Storage Getting Over – Your account storage getting full is another way for iPage email not working. If you haven't deleted unrequired emails for a long time and ignored a swiftly filling Spam folder, you won't be able to send or receive new emails.
These reasons highlight the problems with your iPage email account. We will now discuss the reasons to migrate iPage email to Gmail, so keep reading the blog!
Reasons to Transfer iPage Emails to Gmail Account
Many reasons convince iPage email users to migrate their emails to Gmail, and we will discuss some of them in the following points:
Robust security features like phishing protection, safe browsing (protects users by identifying dangerous email links) and confidential mode (emails expiring after a specific time period) make Gmail a secure email service. On the opposite side, no clarity on email security makes iPage users migrate iPage emails to Gmail.
Gmail has a professional working suite, Google Workspace, for a seamless team collaboration. On the other hand, iPage doesn't have such facility of its own, providing Google Workspace for its users.
Gmail is user-friendly, which means even email beginners can access their emails without any worries.
Data management in Gmail becomes quite simple, thanks to Google Drive's safety and large storage options.
These reasons are justifiable enough for iPage users to convince them to migrate their emails to Gmail. We will now discuss the solution for a swift iPage to Gmail email migration, so don't forget to read it till the end!
How to Migrate iPage Emails to Gmail? Perfect Solution
You must have understood the reasons iPage users have for migrating their emails to Gmail without waiting anymore. Since there isn't a perfect method for manually migrating iPage emails to Gmail, an automated software becomes the best choice for the migration process.
The software we discuss here works with all Windows OS versions and has a simple graphical interface, assisting non-technical users migrate emails from iPage to Gmail smoothly and fix the iPage email not working issue. This tool is Corbett Email Backup Wizard.
Migrate iPage emails to Gmail using the Software
The following points describe the working process of the tool to export iPage email to Gmail:
1. Download and run the software on your Windows computer.
2. Click the Open button and select Add Account under the Email Accounts option.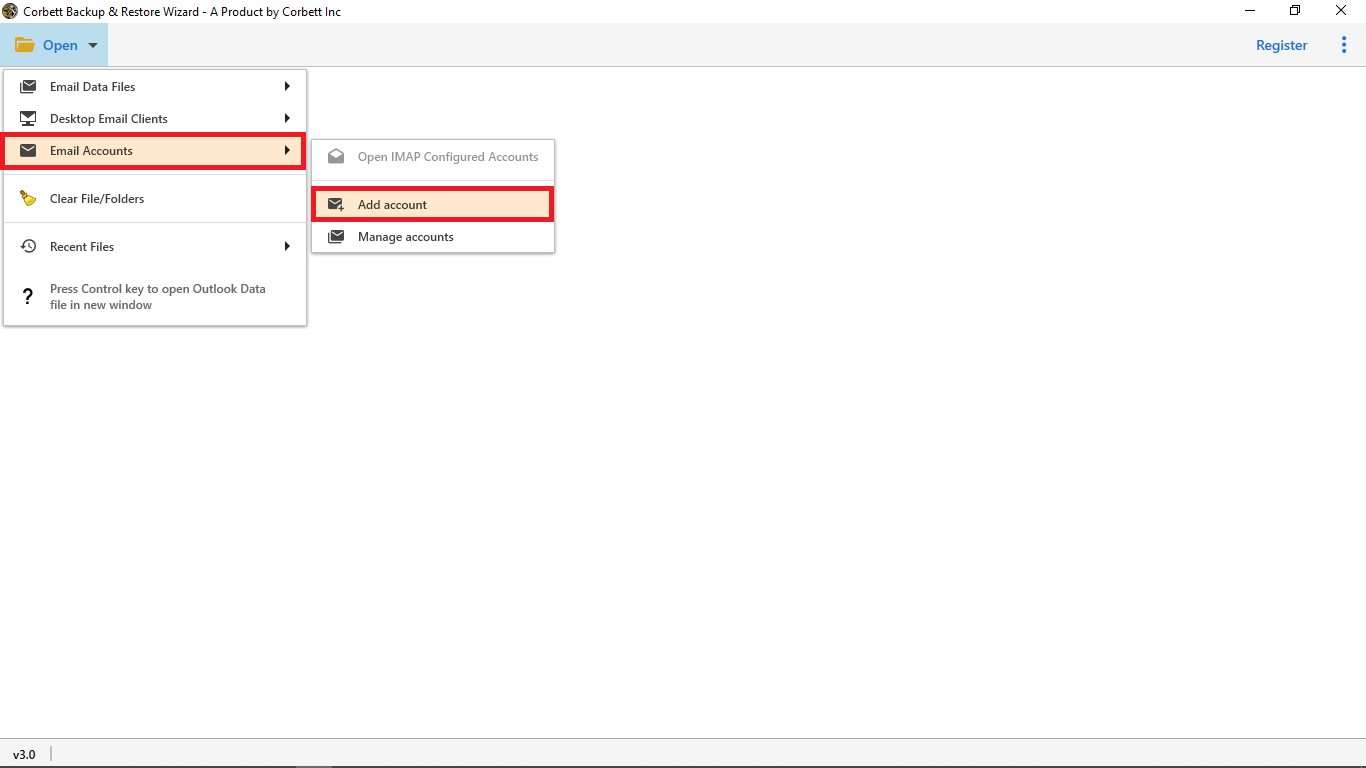 3. Enter your iPage account details, IMAP Server and Port Number, and click Add to access your account folders for Gmail migration.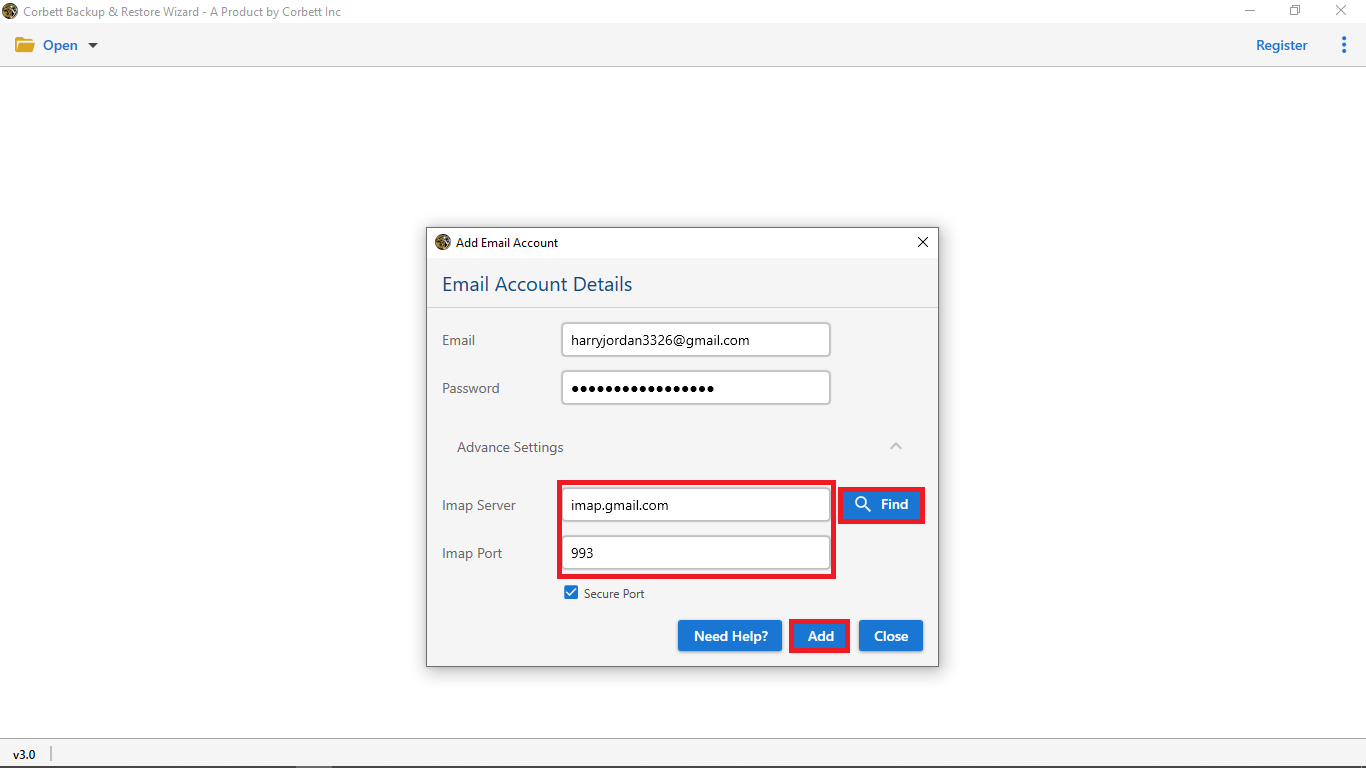 4. Select your iPage account folders for migration to Gmail and click the Export dropdown menu to select Gmail from Email Services option.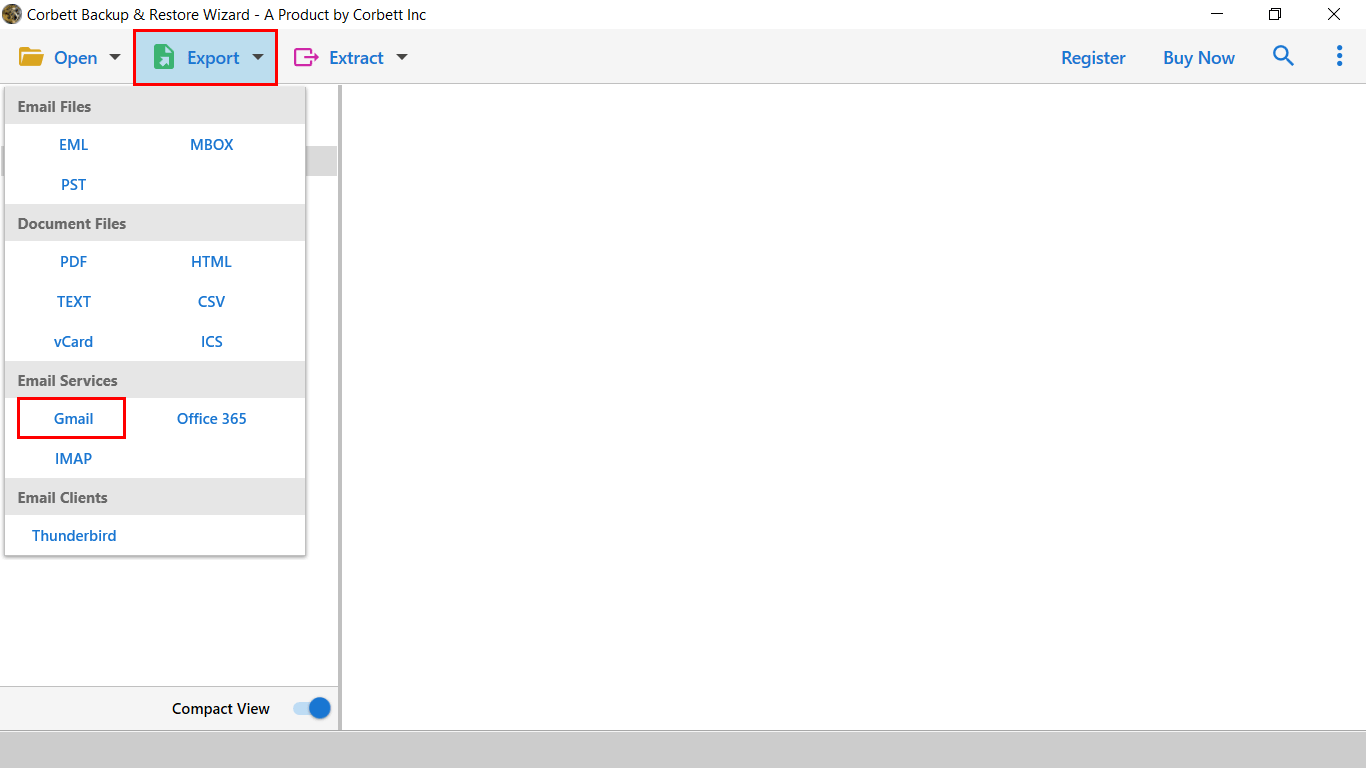 5. Click Advanced Settings for migrating specific emails from your iPage account to Gmail using the Date Filter. Click the Save button to begin the process to migrate iPage emails to Gmail.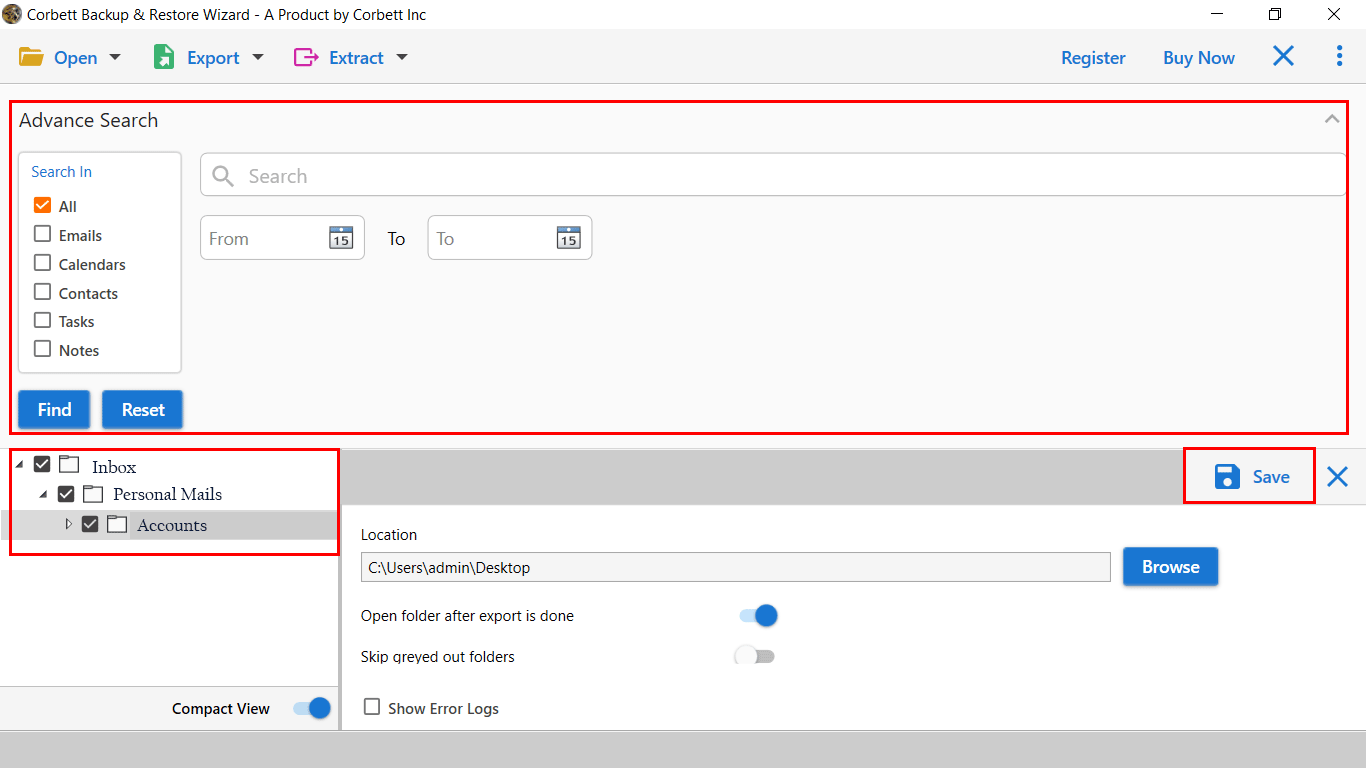 End Note
The blog explored the reasons and best solution to migrate iPage emails to Gmail. We also got to know the reasons for iPage email not working issue experienced by iPage users. The software described here is perfect for migrating iPage emails to Gmail without data loss. iPage users can use the demo version first to try its features and move 10 emails to Gmail for free.
Similar Read: