How to Import DreamHost Emails to Outlook – Comprehensive Guide
Want to import DreamHost Emails to Outlook? If you want to complete this process effortlessly, this article will help you. This blog describes the best method to import emails from the DreamHost email client to the Microsoft Outlook account.
DreamHost is a web hosting supplier organization from Los Angeles city of the United States. It gives offices to enroll in Domain Name and get Web Hosting like WordPress Hosting, Woo Commerce Hosting, Shared Hosting, etc.
DreamHost Web hosting organization furnishes webmail services alongside hosting accounts. Clients can undoubtedly deal with their business email with a DreamHost Webmail account. Despite the multiple benefits of using the DreamHost webmail account, many users want to switch from DreamHost to Outlook.
Let's explore some of the reasons behind this data migration, and later on, we will deliver you the excellent solution to migrate DreamHost mailbox to Outlook.
Why Users Wants to Export DreamHost Emails to Outlook?
Before choosing the best email client for their internal email framework, business owners should explore the benefits of using Microsoft Outlook.
Microsoft Outlook is Easy-To-Navigate
Keep your emails Organized with custom and in-built functionalities.
Support of various Business Applications to boost productivity.
Users will get Better Security and Update Patches using Microsoft Services.
How to Migrate DreamHost Emails to Outlook?
Conversion of DreamHost Data to Outlook is an overwhelming process yet this DreamHost Backup Tool  is a device that has made this interaction amazingly simple to perform.
The mentioned solution delivers accurate results and supports all editions of Windows OS. Also, it has an easy-to-use interface, which makes it a prime choice for users.
So, it's time to download the software and learn how effortlessly you can migrate data from DreamHost account to Outlook.
Steps to Export DreamHost Emails to Outlook
Following are the steps to complete the migration process of DreamHost emails to Microsoft Outlook Given Below:
1:  Download the program and install it on your system.

2: After the establishment, you should open the tool and snap on the 'Open' button accessible on the screen.

3: From the alternatives given there, you need to go to 'Email Accounts' and afterward click on 'Add Account.'

4: Once you do this, you will be needed to enter your DreamHost email id and password and hit 'Advanced Settings'

5: Afterward enter your IMAP server in the ideal space or press 'Find' to auto-detect and hit 'Add'

6: After doing this, the tool will peruse the necessary documents.

7: Select 'Export' and afterward hit 'PST' to convert DreamHost emails to Outlook.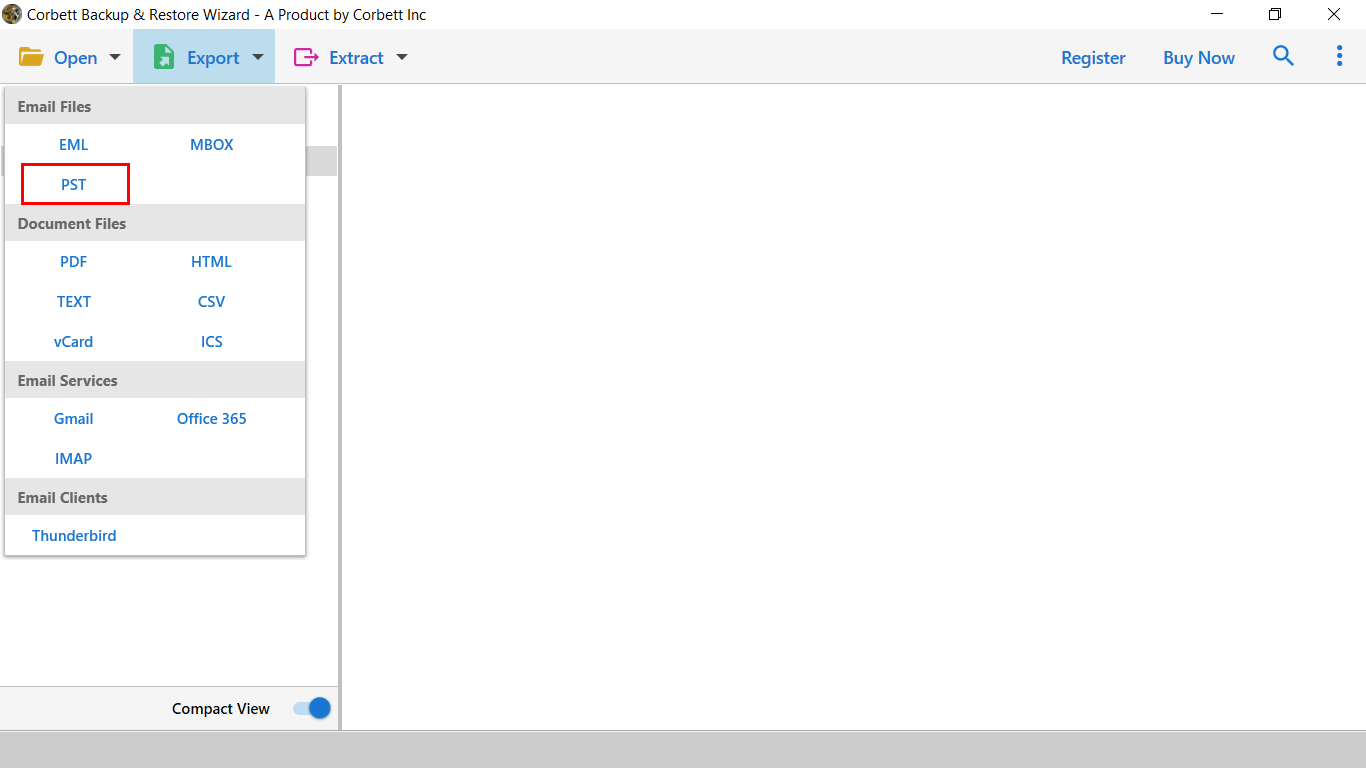 8: After completing the information press 'Save' button.
At the point when you apply every one of the steps as given over, the interaction to import DreamHost emails to Outlook sets everything straight. Now, read the post to Import PST file to Outlook 2016
Key Benefits of Automated Solution
Maintain Folders Hierarchy: Usually, the manual method damage the folders hierarchy and files structure. However, the toolkit ensures that the info remains unaltered.
Batch Transfer DreamHost Emails: The Email Converter Tool allows you to download multiple emails directly and save them locally. If you perform this task manually, then it'll take couple of hours to complete the process.
Save Emails Along With Attachments: The application helps to download the emails alongside the attachments. Users can easily migrate DreamHost emails to Outlook with any size of attachments.
Go Specific With Your Search: The tool helps to travel for specific searches as needed by the users. the various parameters on which the precise search is often done are From/To, Name, CC, Has Attachment, Date From/To, File Size Unit, File Size, File Unit, etc.
Author's Suggestion
In case you are tracking down the most ideal approaches to migrate DreamHost emails to Outlook. Then, at that point, this device will be the right decision. Especially for Non-technical Users, this tool is having a very simple and easy UI. Also, a demo edition of the software is available for good.
Read More: