Know How Do I Import EML Files to Gmail? – Explained
Nowadays, Most of the users searching to import EML files to Gmail/G Suite such that they can be used to open other client applications. But they are facing some issues due to the process. Because users can save Gmail emails into .eml files but Gmail doesn't support .eml files.
Most of the users failed in the conversion process due to manual methods. But I want to wash up your knowledge that manual conversion leads you to face issues & data loss.  So, we bring you the alternative & best procedure to Import EML files to Gmail.
Users can import EML files into Gmail by using Windows Live Mail. But as we all Windows Live mail is no longer available. But those who still have WLM in their system. Then this method is the best fit for them, But if you don't have WLM then you can opt automatic method to start the migration process.
How to Transfer EML Files to Gmail – Manually
First, open the Window Live Mail application on your device.
After that,  select File option > Choose Import Messages > then press the Window Live Mail option.
Then, select the Browse option and go on with the Next button.
Select all folders or specific folders, After that click the Next button.
At last, the selective folders start exporting.
After the process of exporting click the Finish button.
But there are some drawbacks to transferring EML files to G Suite/Gmail manually. Having more than one EML file is creating this process quite lengthily, you have to repeat this process again & again, till you imported each EML file to G Suite/Gmail one by one. Now, you have to configure your Gmail account with WLM.
Steps to Import EML Messages into Gmail Account
First thing first, Open your Window Live Mail & select the option Account Tab from a ribbon.

Then,  you will get into a new window. enter ID & Password.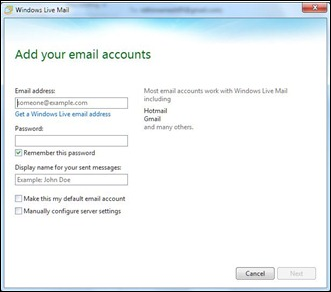 After this, go to the configuration setting window, and add your server details. Also, add your username with the @gmail.com extension in the Login Username files and move on with the Next button.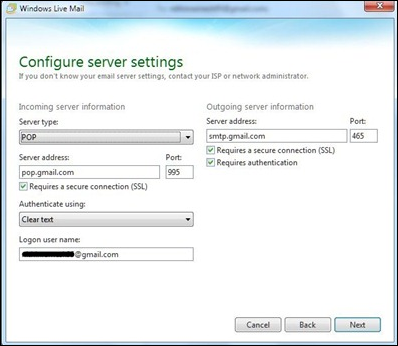 After completing all these steps, select the Finish button.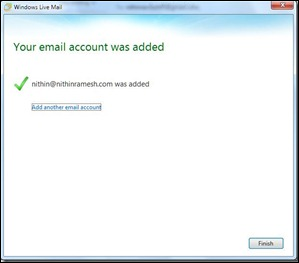 Now, you can see your Gmail account folders in Windows Live Mail.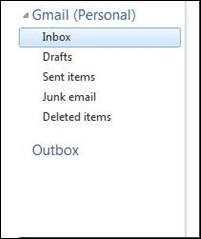 After the process of configuring a Gmail account with WLM. Now, you can open your Gmail/G Suite account folder and emails in the Window Live Mail account. For doing this, you enable the drag & drop option.
Professional Way to Migrate EML Files to Gmail
Importing EML files to Gmail can be an exact planned assigned event that you don't have the right contraptions & devices. Corbett Wizard introduces you to the best EML Converter Software. This is a simple and easy-to-use tool. It allows migrating EML files to a Gmail account. Also, this tool helps to migrate EML files to different email service providers.
You can use this tool to export EML to G Suite or Gmail account in a single so. There is no technical skill required to use this tool. Also, you can download this tool's free demo version that enables you to import the first 10 files/folders to your Gmail/G Suite account directly. This tool maintains your file structure and folder hierarchy during the import process. So, in the end, you will get the exact outcome.
Steps to Import EML File to Gmail
Follow the steps to complete the process to Import EML files to the Gmail account directly:
1. Install and launch the tool EML to Gmail Migrator on your Windows OS system.
2. Navigate to Open, select EML files, and then click on Choose Folders.
3. Select the folder which contains the EML files.
4. Click on Export, choose Gmail, and then enter the Gmail credentials.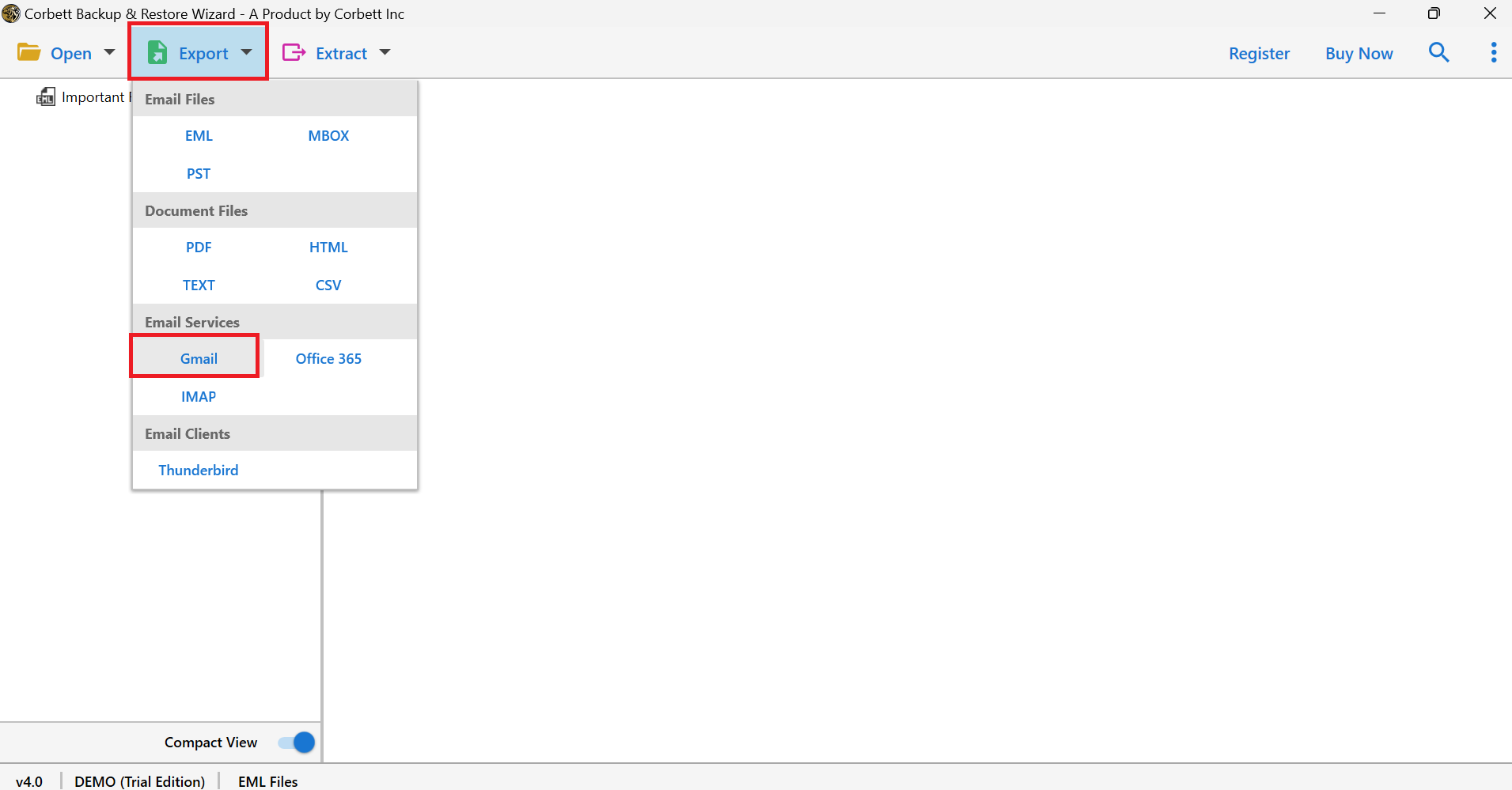 5. Now, click on Save located at the top right corner. The export process will begin.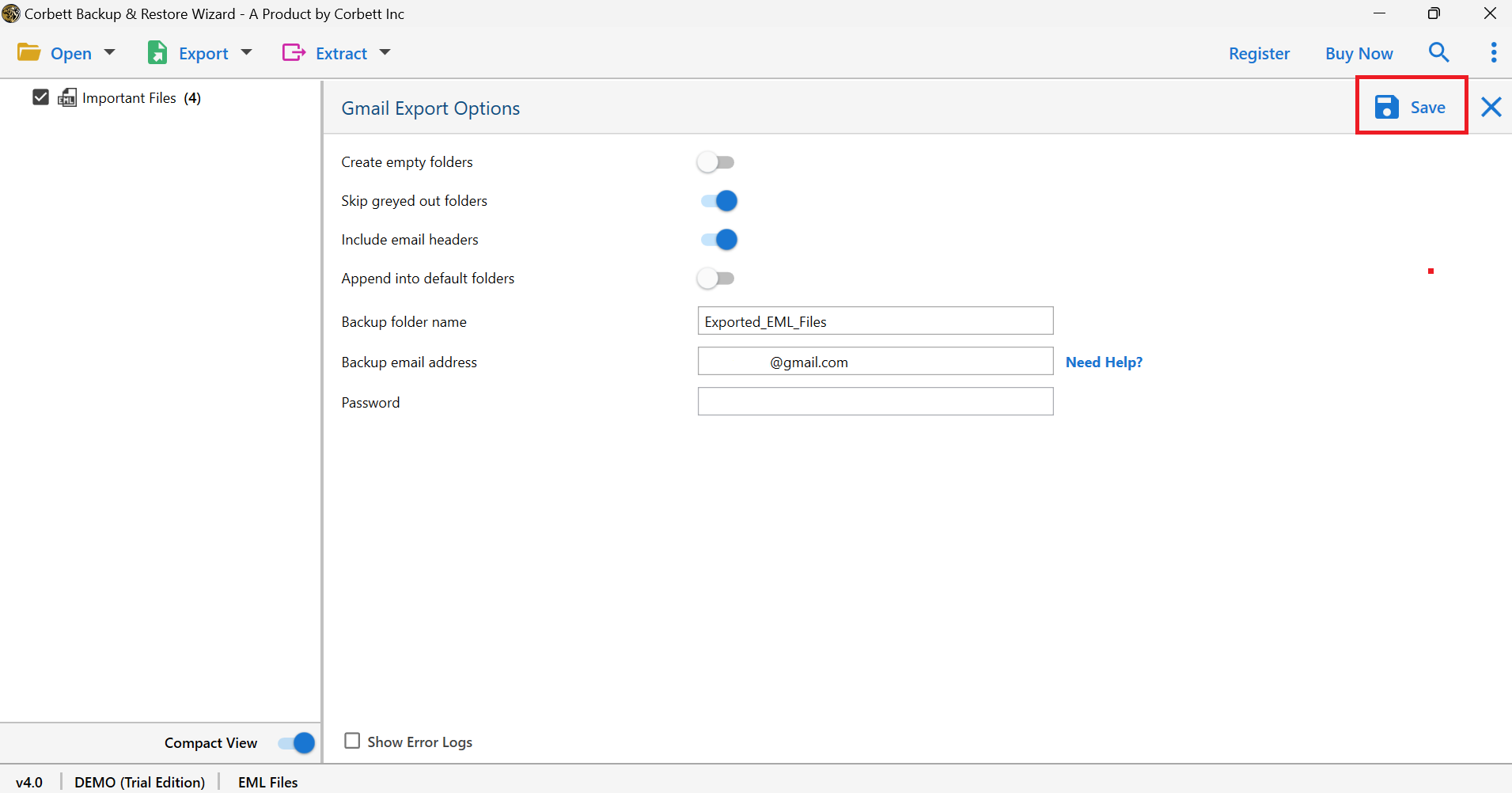 Reason Why Choose this Tool
On the off chance that you go for something, you should see the level of the advantages identified with something as shown by an overall perspective of the equivalent. We should see a scramble of the central bits of utilizing this software to import EML File to G Suite.
Security: When you move from one email client file format to another, research information security. On the occasion that you're running interested and remain mindful of everything considered in the information in your email. You should pick the instrument, which doesn't impact the security. This software is tumbling concerning getting the data and information.
Move Selectively: If you're perceiving how to import affiliations unequivocally, then, at that point, this utility will work for you.
Brief and Quick: Even on the occasion that you're customer has less information in nuances, this software can assist you with trip finishing the plot obliging.
Maintain File Structure: This tool provides you with the exact data that you managed. This toolkit maintains your file structure and folder hierarchy during the import of EML files to the G Suite process.
 Import Bulk EML Files and Folders: Users can import bulk .eml files into their G Suite or Gmail account directly through this tool. You can export batch EML Files to G Suite in a single go.
Watch A Complete Step by Step Guide Video Tutorial 
Let's Wrap Up
In the event, you're finding likely fundamental procedure to complete the process to import EML files to Gmail. In this blog, you will know the best procedure to open EML files to Gmail. This tool is very reliable and gives a convenient and easy solution. So, we recommend you go with this procedure.