How to Import OLM File into Gmail Account Using the Best Approaches
Users often import OLM to Gmail because it provides them with access to data anywhere, anytime, and on any device. When migrating from macOS to Windows or any other operating system, you may want to import the Mac OLM file into Gmail.
Whatever the reason there is no direct manual way to safely convert OLM files to a Gmail accounts. But there is an expert way to solve the query on how to import olm file into Gmail account directly. We invite you to read this complete blog to get the best solutions to complete the process. 
How Do I Import OLM to Gmail?
To manually import Mac OLM files to Gmail. Users need to configure a Gmail account into the MS application for mac system to import emails, contacts, and other data. Start the manual method by following the below steps.
Steps to Import OLM Files to Gmail Account
Go to Gmail and sign in.
In the top-right corner, click the Settings icon.
Select See All Settings.
Click on the Forwarding and POP/IMAP tab on the Settings page.
Select Enable IMAP from the 'IMAP Access' section, and click Save Changes.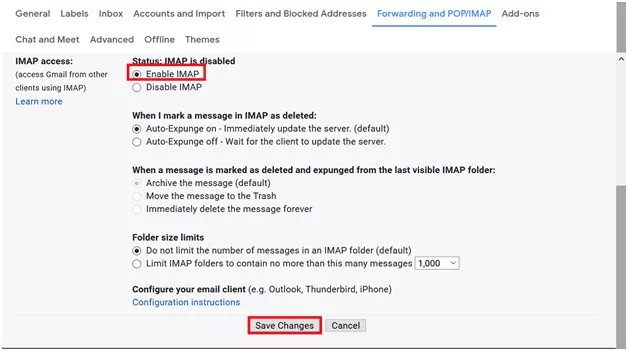 Figure: 1: Enable IMAP for Gmail Account
Step 2: Enabled IMAP Setting in your Gmail Account
You will need to follow different steps depending on the version of MS Client. You are using it to add an IMAP-enabled Gmail account.
Steps to Add Gmail Account in Mac Outlook 2019/2016 Version
Click Outlook > Preferences > Accounts.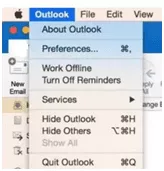 Figure: 2: Mac Menu
In the Accounts Window, hit the plus (+) sign. And then click the New Account option
Enter your Gmail account credentials like email address and password to configure.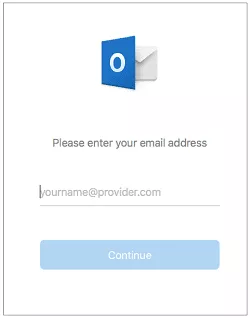 Figure: 3: Sign in to your Gmail Account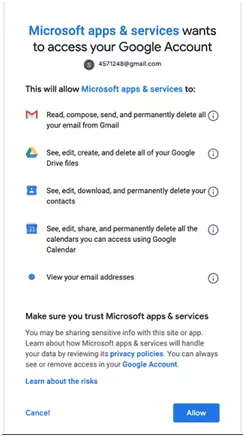 Figure: 4: Google Account Permissions Option
In the appeared dialogue box, click Open option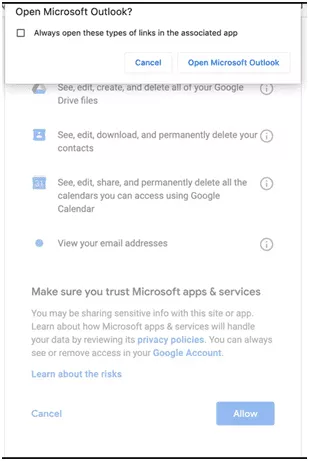 Select Done to start using the Gmail in Mac system account
Outlook 2011 for Mac: How to add your Gmail account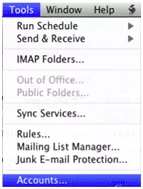 Figure: 6: Navigational Menu
Select the E-mail Account option from the Accounts window.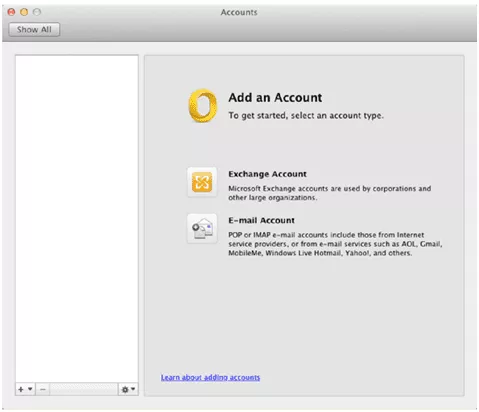 Figure: 7: Choose an e-mail account
The next step is to manually enter your Gmail account information as follows:
Your Gmail account requires a username, password, and email address.
Select IMAP from the 'Type' drop-down list.
Type imap.gmail.com and 993 (SSL)/143 (SSL) in the Incoming server textbox.
Put smtp.gmail.com and 25/465 (SSL) into the Outgoing server textbox.
Then click the Add Account button.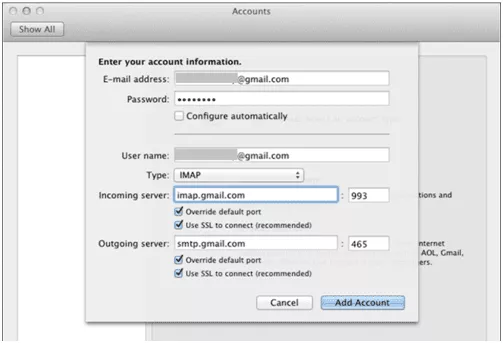 Figure: 8: Accounts window Settings
Now, MS application for Mac will be configured with your Gmail account.
Step 3: Transfer OLM File to Gmail Account
Now, choose the folder that contains items that you want to convert to Gmail account
Right-click on the selected folder, and hit the move or copy to folder button.
In the appeared pop-up window, select the Gmail label name from the list. And then hit Cop.
Select the Send/Receive to transfer OLM emails in bulk to your Gmail Account.
Note: This above-mentioned method only configures your Gmail account into the Mac email client account. But in case you are a windows user and you received OLM files from your client to convert into Gmail then that method is not applicable for you. In this case, you need a professional solution.
Convert OLM File to Gmail With Complete Subfolders Data
Use this automated solution to batch import OLM files simultaneously to Gmail accounts. This tool lets you convert multiple OLM files and their subfolders to several Gmail accounts at the same time. You can easily import OLM to Gmail account.
This OLM Converter Tool stands out because the graphical interface is easy to use compared to other tools. It is easy for non-technical users to complete the process on their own.
Steps to Import OLM to Gmail
Download & Install the Software.
Click on Open >> Email Data File >> OLM


Browse & Upload OLM File & Preview the Content.
Next, click on Export & Select Gmail option.

Enter Credentials & Click Save to import OLM to Gmail.

The Software's Most Important Features
OLM files can be easily exported to Yahoo, thunderbird, Office 365, and so on email accounts.
The tool is capable to show the error logs option.
The OLM Files can be easily converted into multiple email file formats like EML, PST, MBOX, PDF, HTML, and TEXT, and can easily Convert OLM Files to CSV files and so on file formats.
It is well capable to preview the OLM files into Content, Raw Message, Hex View, and Message Header options smoothly.
The tool provides a double mode to search an OLM File by selecting the Quick Search Option or can use the Advanced search option.
A free demo version is also available before purchasing the license edition to import OLM to Gmail account.
Author's Suggestion
The article covers how do I import olm files into Gmail and manually import OLM to Gmail using the best approach. There is only the ability to configure Gmail account email in Mac machine, but you are not able to convert the contact and calendar information from your OLM files. In other words, to export data from an OLM file with contacts, calendars, journals, and so on, to a Gmail account. There is a professional solution you need to use.