Best Way to Convert OLM to CSV on Windows OS
Summary: In this article, we will learn How to Convert OLM to CSV with complete data. Here, we will discuss What is OLM and CSV files, and how to convert OLM filesto CSV files by using manual and automatic tools.
OLM File: Outlook OLM files are known as Outlook files for Mac Operating System is stores email messages, journals, calendar data, and other types of application data. It is similar to PST files in Windows OS. Outlook OLM files can't open in Outlook for windows. It can be loaded and opened in Microsoft Outlook 365 and Outlook for Mac or any other third-party tool due to which many users want to Convert OLM to CSV.
A single OLM file contains multiple mailboxes and organised the data in the form of folders and subfolders. So, it is hard to convert single OLM files to any other file format with subfolders.
CSV File: CSV is a simple text file that can be easily opened in a variety of programs. CSV is also known as a Comma Separated Value file that separates your data into commas.
Why Do Users Need to Convert OLM to CSV Files?
There are some common reasons why we need to convert OLM file to CSV files.
CSV files enable you to store unlimited data along with complete details of a person in a tabular form.
The CSV files can be easily opened in any text file program like Google Spreadsheet, Microsoft Excel, Open Office Calc, and so on.
A CSV file is a tabular file that contains columns and rows of data. The data is easily accessible by both technical and non-technical users.
The CSV file data can be accessed offline by using MS Excel. Also, Open Office Calc can be used.
Many email clients support CSV files, so you can easily migrate them to different email clients.
Now, we understand why we need to convert the OLM file to a CSV file with complete data. Let's move on to the following user's query on How to Convert the OLM file to CSV on Mac Machine. Here, in the following article, we will provide two different solutions to approach.
How Do I Convert Outlook for Mac OLM to CSV File on Mac Machine?
There are only two approaches available to accomplish this process. Firstly convert OLM to CSV using the manual hand-to-hand process that can be done on your Mac machine by following the below step-by-step guide. And on the other hand by using the OLM Converter to convert Outlook OLM files to CSV file format in bulk professionally.
First of all, let's get into the manual method to convert Mac OLM to CSV for free using the practical manual way.
Convert Mac OLM File to CSV on Mac Machine
To perform this conversion process, you need to follow the below steps in your Mac Outlook application. So, without wasting your time on the internet for looking a reliable or free solution to convert OLM file to CSV. Follow the below-described process.
1. Import Outlook for Mac OLM files to Mac Outlook using the Import/Export option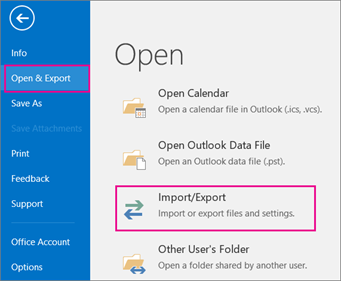 2. After importing OLM files select the Import/Export option again
3. Then, click the Export to a file option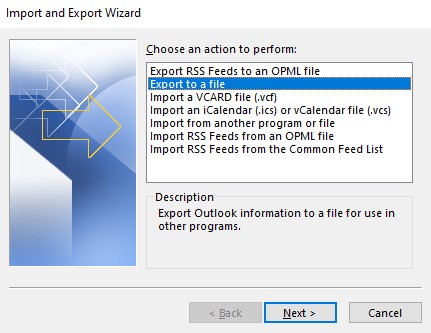 4. Next, choose the Comma Separated Value and hit next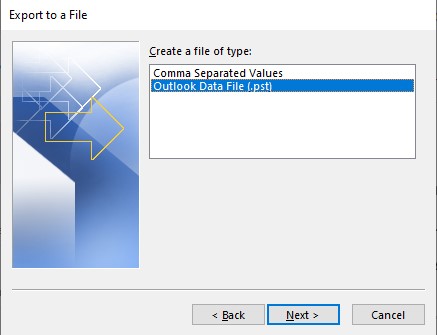 5. After that select the destination location to save the CSV files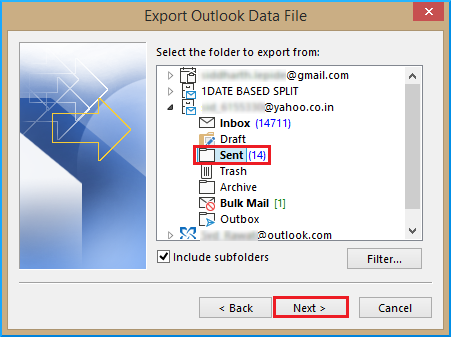 6. To end the process, click the Finish option
With this method, you can easily convert OLM to CSV using the free manual method. However, every free method has some limitations. Some of the limitations we mentioned below. So that you can aware that what are the restrictions you will face after choosing the manual method.
Also Read: How to Easily Extract Email Attachments from Mac Outlook OLM Files
Manual Method Limitations
Below following limitations enhance the requirement for an automatic tool for OLM to CSV Conversion. Only an expert tool can help you to remove all these limitations in your file conversion.
This manual method takes 2-3 days to complete. Because of large data, the process can take a long period which is very time-consuming.
Also, these techniques required technical skills to follow up the step-by-step process and can easily save the converted OLM file to a CSV file.
Installation of Outlook is required to accomplish this task.
Also, the manual method is not completely safe to perform. Virus attacks and email phishing is one of the most popular threats in the manual method.
Accidentally shutting down and disturbing can cause you data loss and permanently delete your data.
There are more limitations than you can ever think. Some of the most common limitations we mentioned above are. But don't worry to solve all the user queries we have an expert tool to solve them.
How to Convert OLM to CSV on Windows OS?
The professional way involves an automatic tool to convert Mac Outlook OLM files to CSV format on windows OS. In this regard, Corbett Software OLM to CSV Converter is the foremost and most reliable tool to convert bulk OLM to CSV file format on your any windows operating system with complete folders and subfolders data.
An amazing interactive user-friendly interface makes it easy for even a novice to accomplish tasks. Start the process by following the below-mentioned steps.
1. Start the tool after installation and hit Open in the first step.

2. To find OLM files select Email Data Files then you will see Outlook for Mac OLM Files option.

3. Select Choose file from a folder option and upload the file into the tool's panel.

4. Then the tool uploads all the OLM files and folders into the tool's panel. Select the file and get a complete preview of your OLM file.

5. After that select the Export option and click CSV from the drop-down list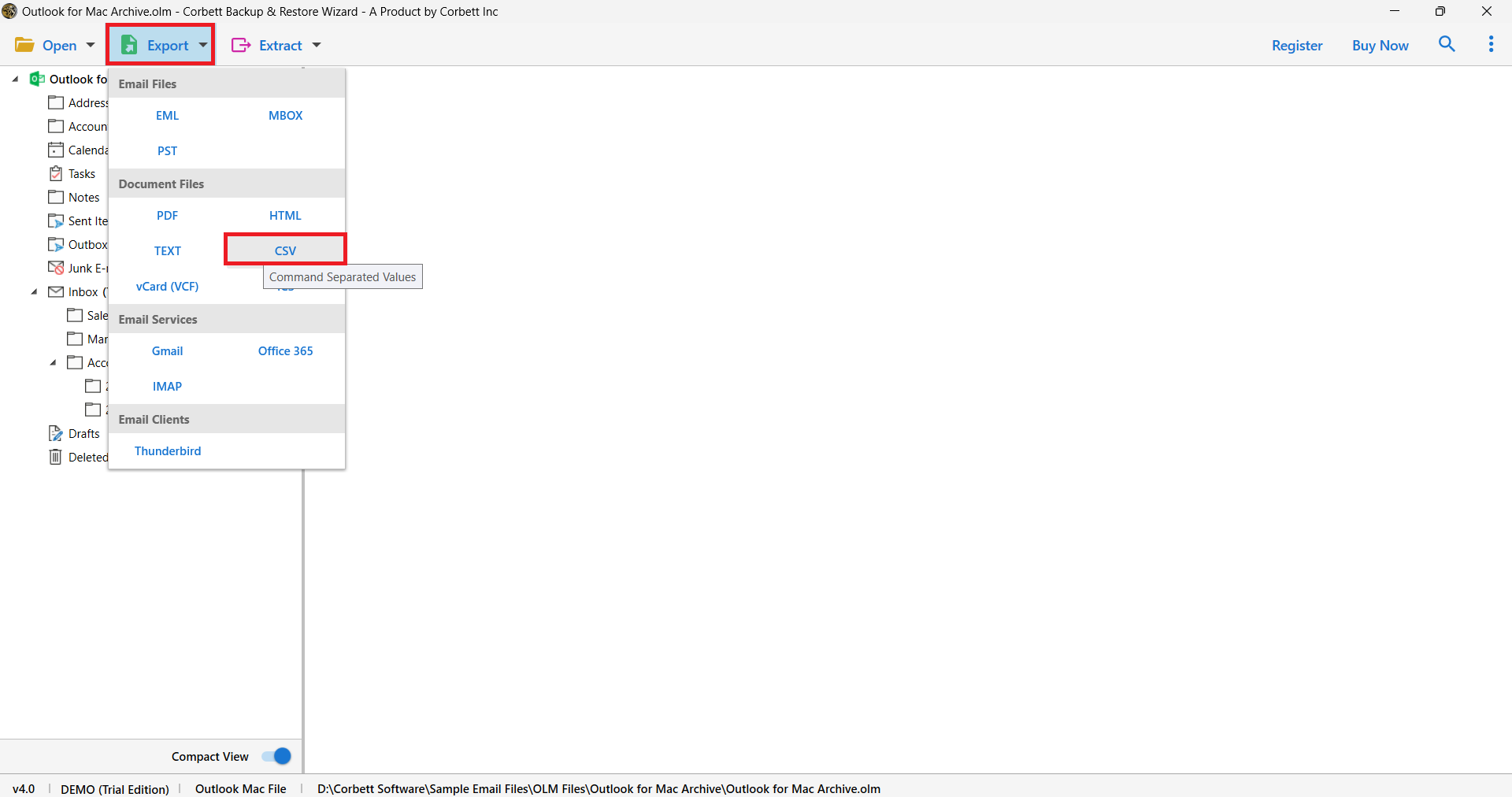 6. To end the Convert OLM to CSV process select Save to start the task.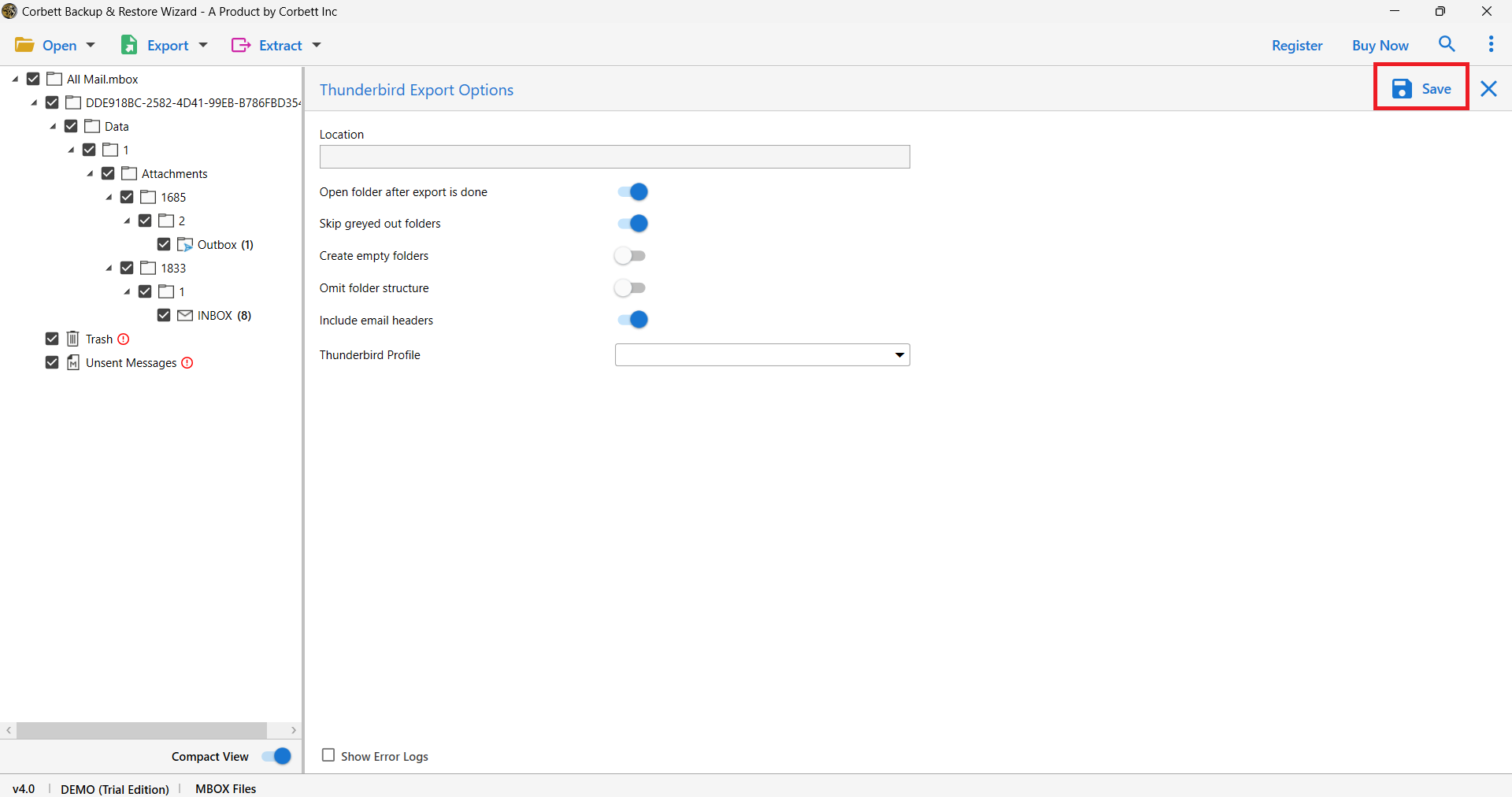 After selecting the CSV option the tool will show you CSV Export Options Window where you can choose the destination location and other advanced options. After selecting the Save option the tool starts the process.
Advantages of OLM to CSV Converter Application
It takes less than a minute to upload single and multiple OLM files.
Maintains complete data integrity along with the file and folder structure.
Supports 100+ IMAP email accounts to export OLM files to multiple file formats and email clients respectively.
It is embedded with some amazing smart features like skipping greyed-out folders, Delete old folders, Omit folder structure, Include email headers & attachment details & properties, and Single files for all folders.
It converts OLM to CSV with contacts, calendars, attachments, events, and so on.
Options to extract email addresses from OLM files in bulk without any hassle.
These are some of the main key features of the OLM Converter. With this tool, your data is completely safe and secure.
Author's Recommendation
In this blog, we describe the best two approaches to converting OLM to CSV files with complete files and folders. Users can choose any of the methods based on the user's preferences. Both methods are best in terms of the OLM to CSV Conversion. But, the automatic method is more secure and safe than the manual method. We highly recommend you go with the automatic tool.
Start Reading More Related Topics: