How to Import Outlook Mail to Thunderbird? Here's Everything You Need to Know
In this digital scenario, most organizations execute their communication work via emails. It is the most effective communication tool for any business. Emails are less officious than a phone, and it's quick and offers multiple functionalities.
The massive use of emails as direct correspondence has given rise to email migration. This blog will talk about the best solution to import Outlook Mail to Thunderbird.
We have listed both manual and automated ways to accomplish this data conversion. Let's start the conversion process with PST Converter Tool an automated solution to import PST to Thunderbird account. You can download the software with the mentioned link.
How Automated Solution Import PST to Thunderbird Account?
Corbett Outlook to Thunderbird Migration is a popular solution to transfer Outlook mail to Thunderbird. It is perfectly built and designed for all types of users and supports all editions of Windows OS.
The Tool can solve all user's queries related to the data conversion process. With this program, one can quickly move their outlook mailbox content to a Thunderbird account. Additionally, this software has many advanced features that make the conversion process smooth and accurate.
One can easily import Outlook mail to Thunderbird in a few mouse clicks. Meanwhile, check out the working of the toolkit.
How to Transfer Outlook Mail to Thunderbird Using Automated Approach?
Follow the simple steps mentioned below to achieve the conversion process.
1) Download the Outlook to Thunderbird Migration Tool on Widows OS.
2) Click on the Open Tab and select Email Data Files >> Upload PST.
Note: If you have Outlook installed on your system, you can directly upload the configured profile data. Click Open >> Desktop Client >> Outlook.
3) Users can browse the PST file, and the software will show all the data stored in it.
4) The software allows you to preview your PST file emails with attachments if required.
5) Now click on the Export Tab and select Thunderbird as the conversion option.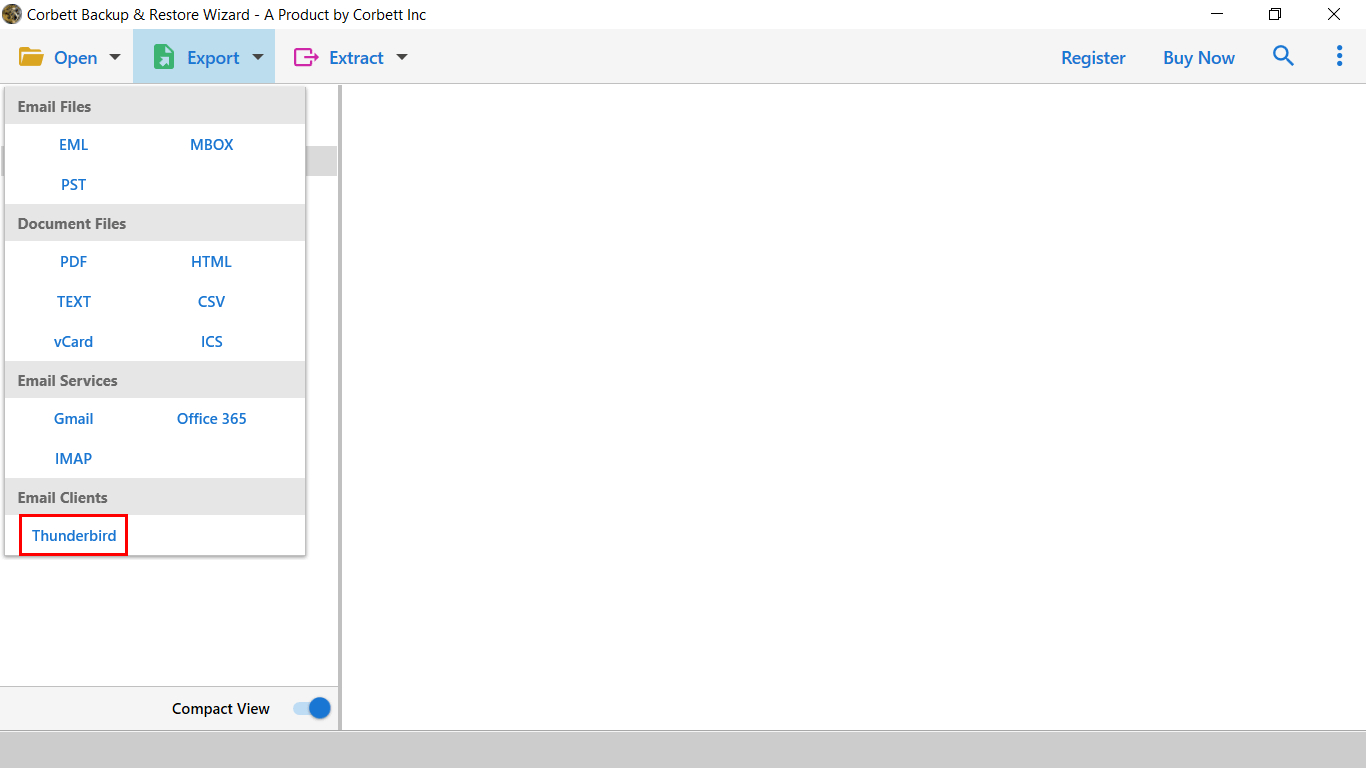 6)The next step is to apply the data filters and click on the Save button.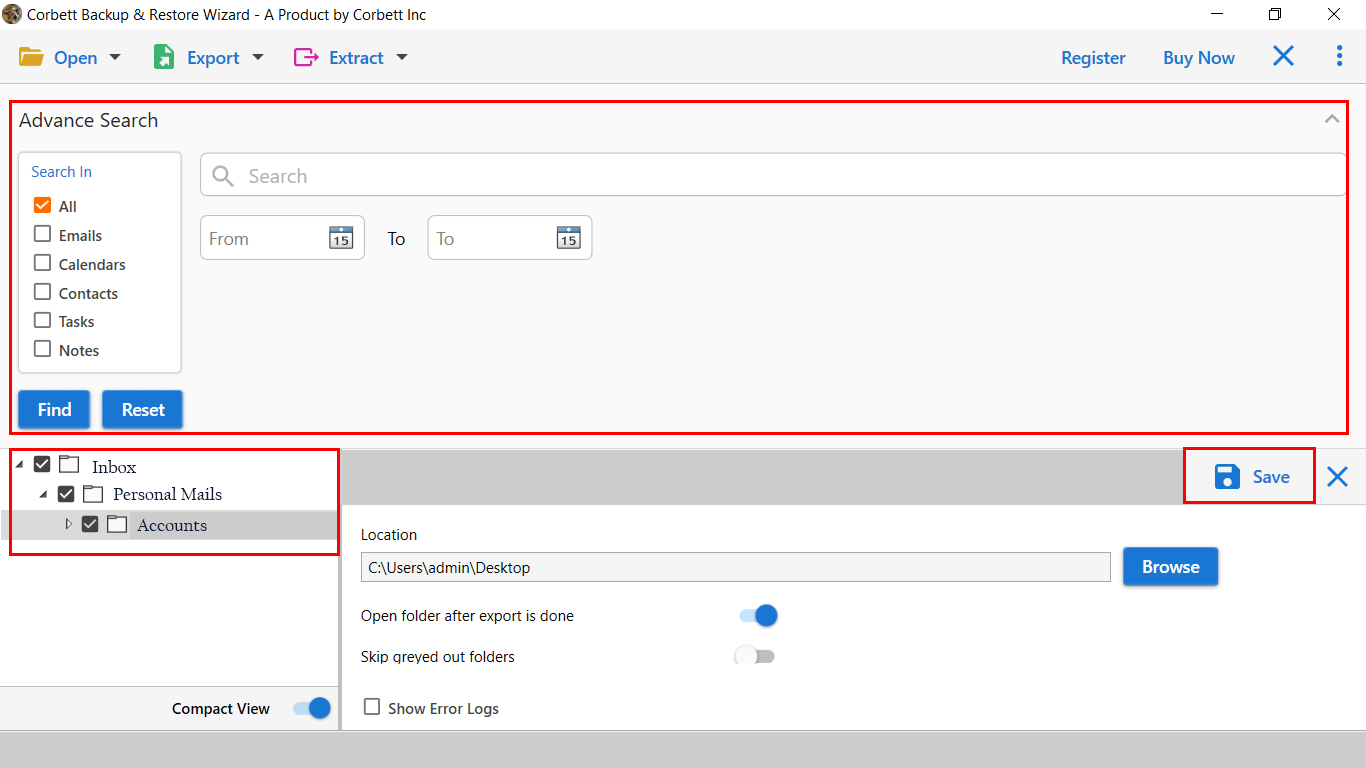 In this way, users can easily import Outlook mail to Thunderbird. Now let's see some remarkable features offered by this solution.
Eye Catchy Features of Outlook to Thunderbird Migration Tool
Software is compatible with all editions of Outlook, i.e., Outlook 2016, 2013, 2010, 2007, etc.
It provides a safe and secure conversion process from PST to a Thunderbird account.
An easy-to-use graphical interface for non-technical users.
The Outlook to Thunderbird migration tool preserves folder structure and email formatting.
Directly transfer PST files to Thunderbird without the installation of MS Outlook.
The software supports batch conversion of PST to Thunderbird accounts in a single process.
IT administrations recommend the software for its smooth and error-free conversion.
It is fully-functioning software and offers a reliable and unified way to import Outlook mail to Thunderbird.
How to Move Outlook Emails to Thunderbird by Using Manual Approach
The manual process to import Outlook mail to Thunderbird works on a single machine. In case multiple devices are involved, it will not work for you. Carry out the number of steps listed below:
From the Windows button, click on the Start button, then go to Default Programs >> Set Outlook as the default program.
Launch Thunderbird and select "Tools" and "Import/Export" from the menu.
Click on the radio button that appears next to the mail, then click "Next". Select Outlook from the given list and continue.
A dialogue box will appear, and you'll click on "Finish" to complete the process.
Similar Read: How to Download Attachments from Thunderbird in Effortless Way.
Import Outlook Mail to Thunderbird Account | Guide Explained
We have seen many users looking for a way to import Outlook mail to Thunderbird account. Thus, to overcome this query in this blog, we have mentioned both the techniques to figure out the best way to transfer Outlook mail to Thunderbird account with attachments. If you are a technical professional, you can go with the manual solution. The manual approach is time-consuming, whereas the automated solution can perform the conversion in no time and extra efforts.