How to Import Zimbra TGZ to Outlook 2019? Let's Checkout!
Zimbra is a popular platform because it provides a variety of services. Many companies are making a shift from Zimbra to Outlook. From the past years, a group of users has seen to import Zimbra TGZ to Outlook as it gets better with every update and can efficiently fulfill users' requirements.
Although Zimbra is a better communication tool, some organizations may find it unproductive to meet their daily necessities. There can be an end number of reasons behind this data migration. Still, the sole aim is of this blog is to provide you with a reliable Zimbra to Outlook Migration Tool to execute the migration process efficiently.
Manual Procedure to Import Zimbra TGZ to Outlook 2016
This blog section will set up and go through a Zimbra Exchange Sync in Outlook 2013. Carry out the number of steps listed below:
Open Outlook.
Go to File >> Add Account >> Set Up Mail Account.
Form the Add Account Window. Click on the Manual Setup or Additional Server Type Radio Button.
Select Exchange Active Sync >> Fill the Required Fields >> Click Next.
You will probably get your email messages in Outlook by performing these steps. We don't prefer a manual way to import Zimbra TGZ to Outlook. Because there might be a chance you get broken attachments and the manual procedure increase the likelihood of data corruption. Thus to overcome all these errors, one can use the Zimbra to Outlook Migrator. Let's explore more about this wizard in the next section.
Direct Solution to Export Zimbra Mailbox to Outlook 2013 With all Attributes
Users can Start Getting Better Results with Zimbra Migration Tool. It allows to import Zimbra TGZ to Outlook in a fraction of seconds. Also, there is a different option available to Convert Zimbra associated email addresses, contacts, and attachments. Users can download this software for free with the mentioned link.
Let's Checkout the working procedure of this tool:
1) Download the Zimbra to Outlook Converter on Windows OS.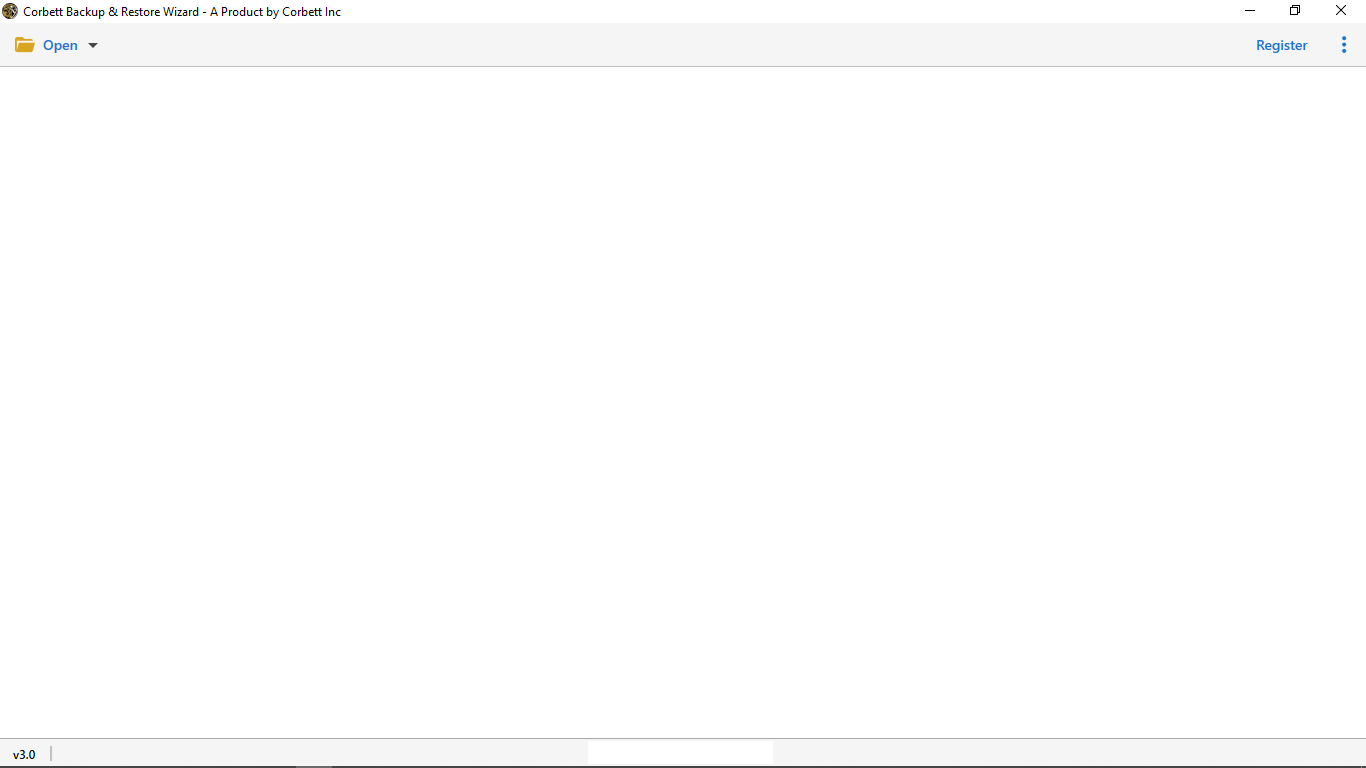 2) Now, move to the Ribbon Bar and Click on Open Tab.
3) Select the Email account and Enter Zimbra Credentials.

4) Next step is to Click on Export Tab and Select PST format.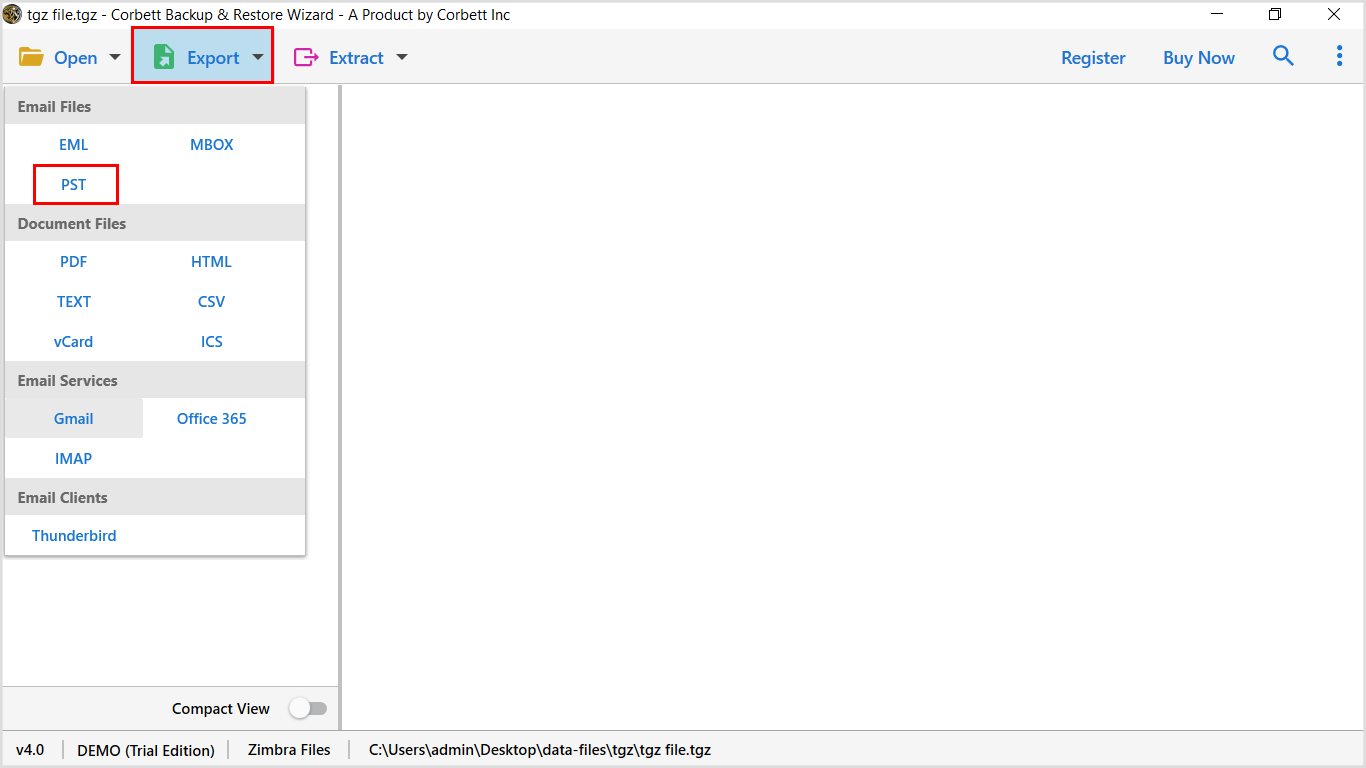 5) User can Apply the Data Filers as Required and Click on the Save button.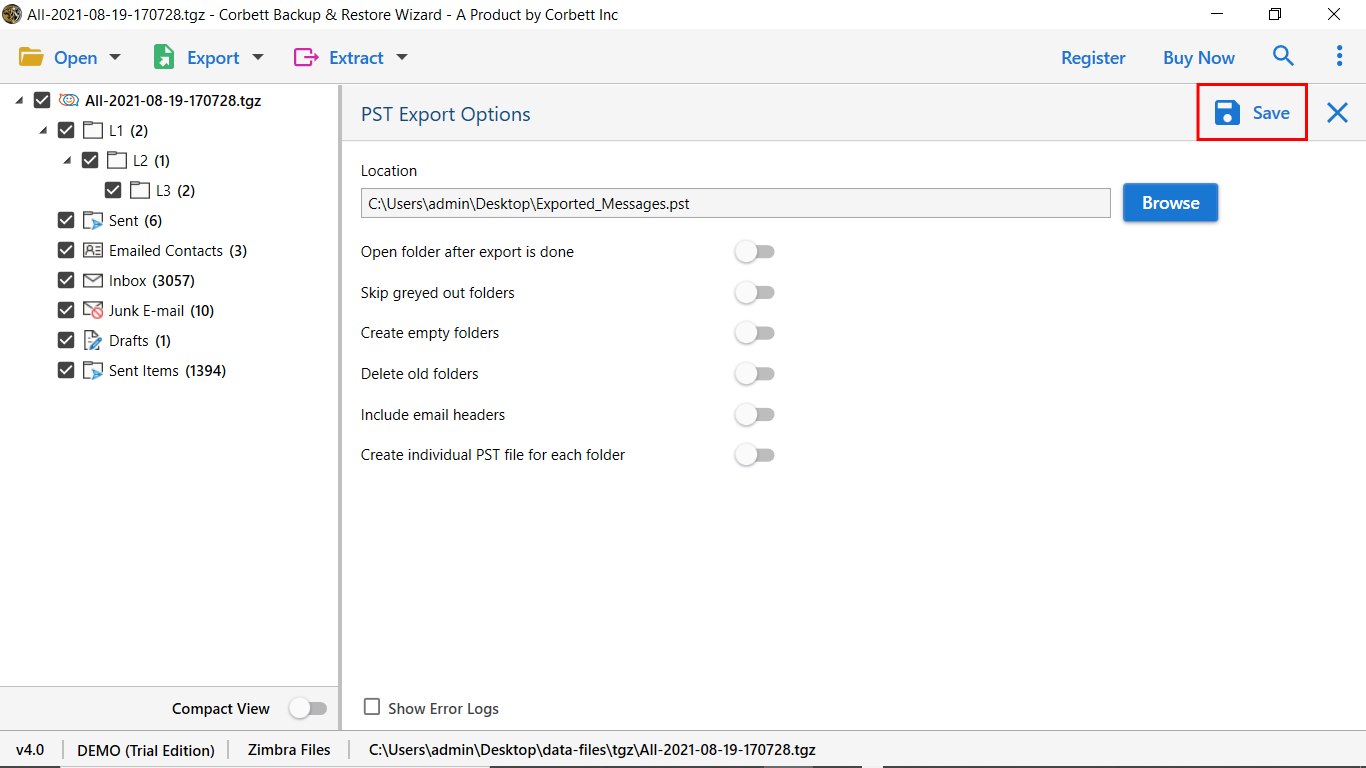 Now, the user needs to Import the Output file to Outlook, and it is compatible with all versions of Outlook. If you don't know how to import PST to Outlook, then read the interlinked post.
Zimbra to Outlook Migrator | Advanced Features
Migrate all Data from Zimbra: The TGZ to Outlook Converter allows users to export complete mailbox data with associated attachments, contacts, calendars, and tasks to different file formats. The software enables migrating data in document formats, email applications, and more.
Import Zimbra TGZ to Outlook Effortlessly: The automated toolkit has the functionality to migrate data from Zimbra to Outlook. Also, users can import multiple TGZ files to a single file.
Preview of TGZ Files: When you load the data file to the software panel, it scans and displays all the components stored. Users can sort the mailbox data by using advanced data filters. Also, users can cross-check the data before migration and can preview files with attributes.
Migrate Particular Email Files: To migrate selected data files, the Zimbra to Outlook Backup Tool has provided an additional function, i.e., the date filter option, which allows users to set date criteria from and to, which helps the software export a specific set of emails.
Why User Need to Export Zimbra Mailbox to Outlook?
Thunderbird and Zimbra rank among the top email client. The advanced features of Outlook make it the first choice over Zimbra. We have mentioned some of the reasons to execute this conversion.
There is a delay in the communication of messages while using Zimbra.
Zimbra stores all information in a single database file, so there is a greater chance of corruption.
The compatibility of Zimbra with exchange server or MAPI is a question mark in comparison to MS Outlook.
Outlook Password Protection is more substantial in comparison to Thunderbird.
The Outlook Comes with a better anti-spam feature as compared to Zimbra Mail.
So There You Have It
Need to import Zimbra TGZ to Outlook? If so, without wasting any time, go with the Zimbra to Outlook Converter. The tool can migrate unlimited data files from Zimbra to Outlook without file size restrictions. In addition, the device supports conversion along with the attached file.
Similar Read: