Zimbra to Office 365 Migration | Every Thing You Need to Know
Microsoft provides a wide array of vital services on Cloud platforms. In addition, it claims 230 million of the user base.
This massive figure in itself indicates the popularity and demand for cloud-based Office 365 email services.
This post will explain a straightforward method to migrate Zimbra to Office 365 account by using Zimbra to O365 migration tool.
In the upcoming section of the blog, users will undergo with following data migration topics.
Table of Contents
Just, Stay tuned to the blog and know the best solution to Migrate from Zimbra to Office 365.
Note: Let's make one thing clear for you if you are looking for a manual solution to migrate Zimbra to Office 365, you might end up with nothing. Zimbra only allows you to export data in TGZ format. Install the Email Backup Wizard to execute the complete process in a fraction of a second.
Why do Users want to Migrate from Zimbra to Office 365?
The Zimbra Mail Server is designed for industrial and professional-level communications, and it is more difficult to use and manage compared to O365. Here are some of the advantages of using Office 365 over Zimbra Mail.
Cloud Application: Office 365 is a cloud-based application that offers subscription-based programs. Also, it offers multiple applications to make your workflow more productive.
Device Compatibility: Multi-device compatibility allows users to work efficiently. Meanwhile, if you are using Zimbra on Premises, it does not allow accessibility from all devices and networks.
Enhanced Security: If we talk about data security, Microsoft is the best platform for all users. Moreover, it offers multiple security patches over time with enhanced streamlines.
Data Management: The user can manage multiple email accounts in Office 365. Additionally, it offers One Drive space to store data files on cloud platforms that can be easily accessed on all platforms.
All these reasons are responsible, for why a majority of users are looking for a way to migrate Zimbra to Office 365 account. Let's check out the procedure to migrate from Zimbra Server to Microsoft 365.
Zimbra to Office 365 Migration – First Move
The initial step is to download Zimbra data in TGZ format. Then, follow the mentioned steps to migrate the data file from Zimbra.
Open your Zimbra account.
Now, from the ribbon bar, click on Preferences.
In the navigation list, select the Import / Export option.
Select all the data files and click the Export button.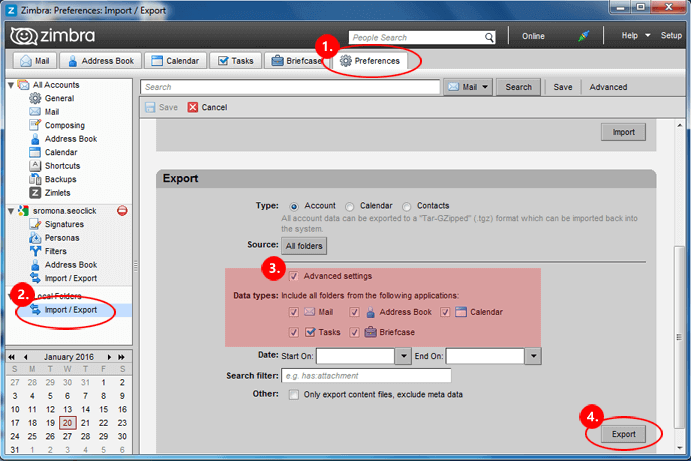 Zimbra to Office 365 Migration Tool – Direct Solution to Migrate Data File
The above manual solution will work only to migrate the Zimbra database. If you are trying to migrate Zimbra mail to Office 365, the manual steps don't work for you. In such a situation, the user can opt for a reliable solution, i.e., Zimbra Backup Tool.
It is an eminent solution that allows you to migrate complete data files from the Zimbra database to the Office 365 account. Also, it offers multiple outstanding features such as a data filter option to migrate specific categories of emails. Also, users can preview all the files before the migration process.
Free Demo Edition: To evaluate the performance of the Zimbra to O365 migration tool, users can download the demo edition of the software. The trial version allows you to migrate Zimbra to Office 365 account with 10 emails from each folder. Once you are satisfied with the functioning of the software, you can activate the licensed key for good.
Procedure to Migrate Zimbra Mail to Office 365
To start safe and secure migration from Zimbra to Office 365, download the mentioned software on your Windows system.
1) Run the Zimbra to Office 365 Migration Tool.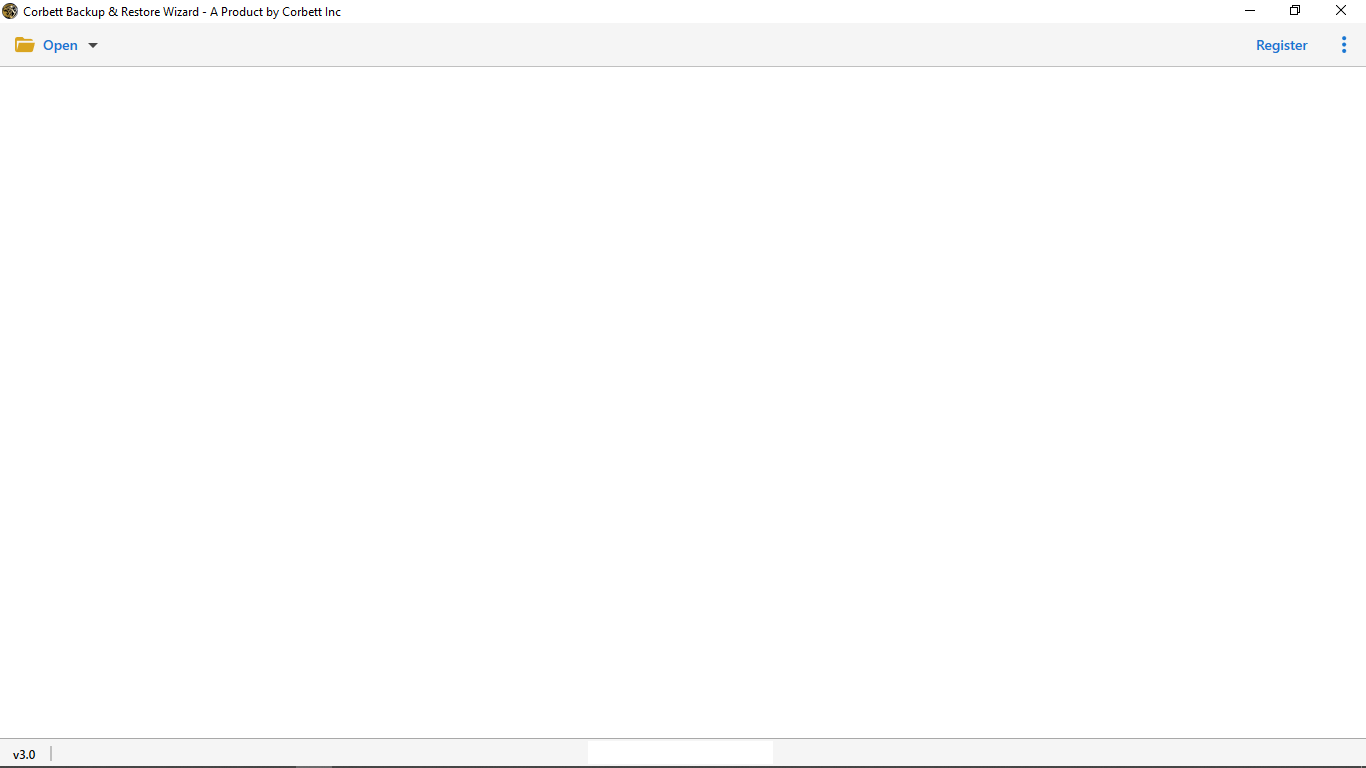 2) Go to the Open Tab and select Email Servers >> Zimbra.
3) Upload the Zimbra data file to the software panel.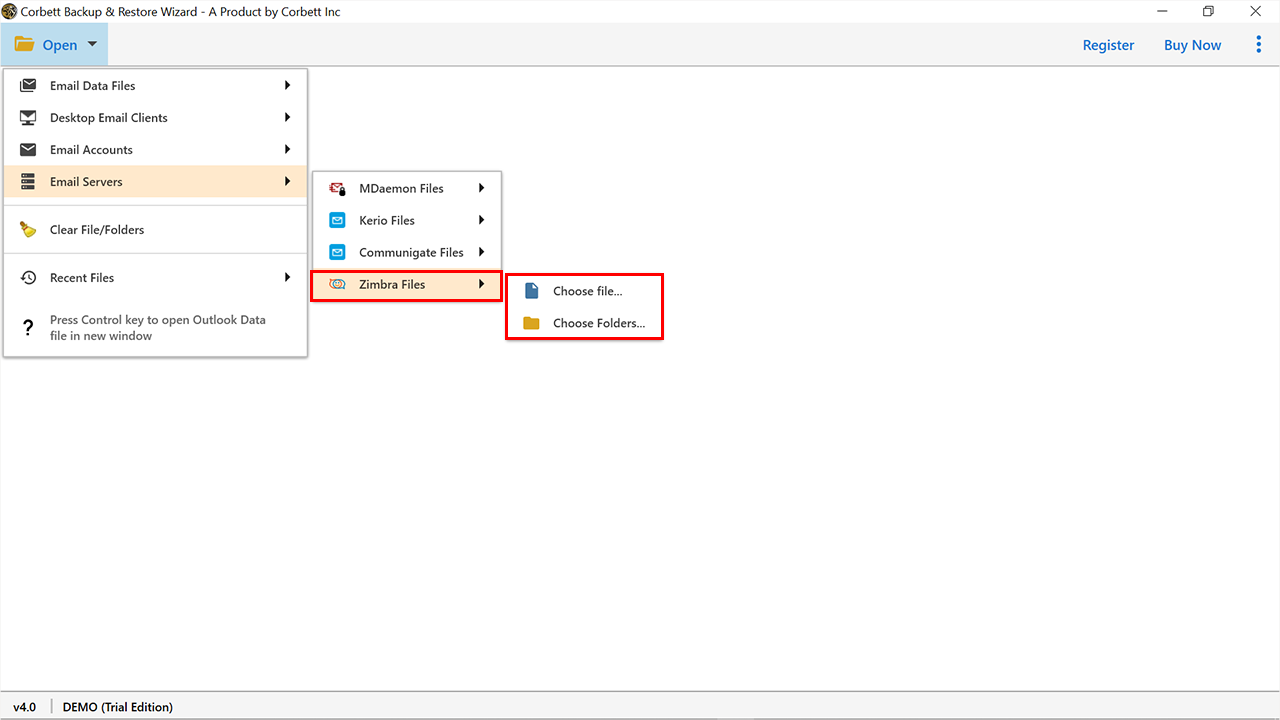 4) Preview all the data files stored in the database.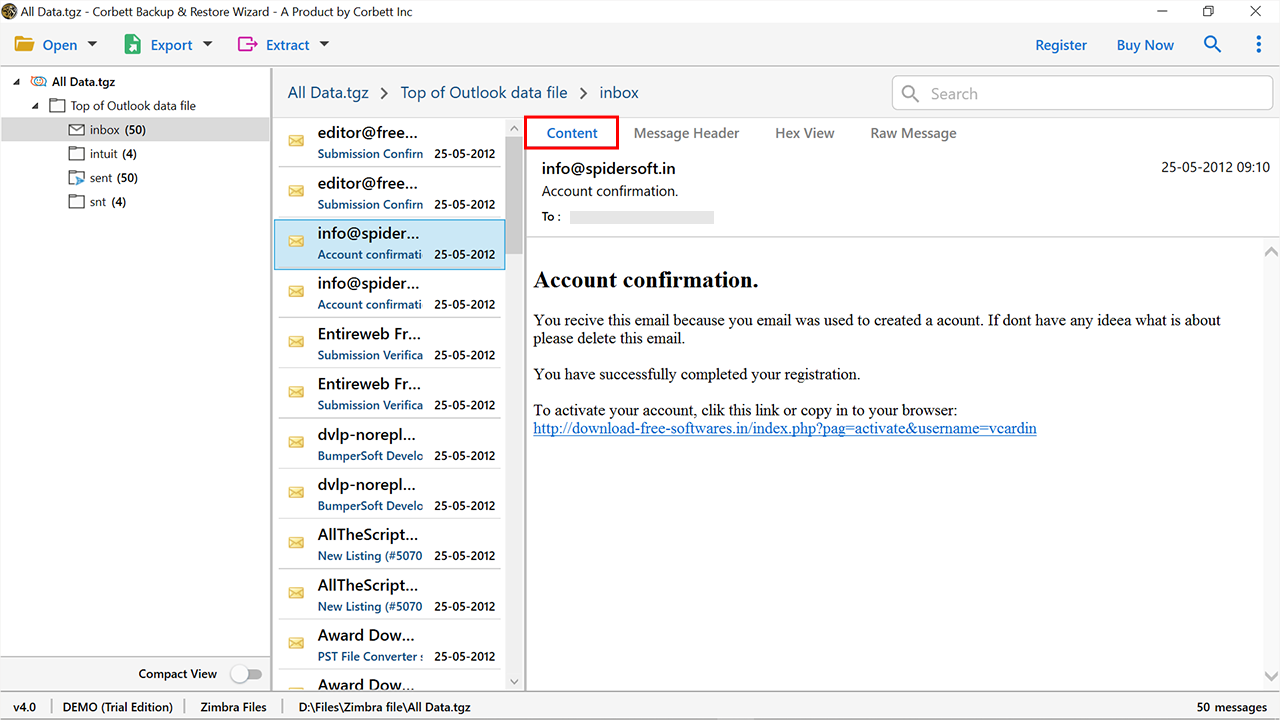 5) The software provides multiple data filters. Apply them to continue.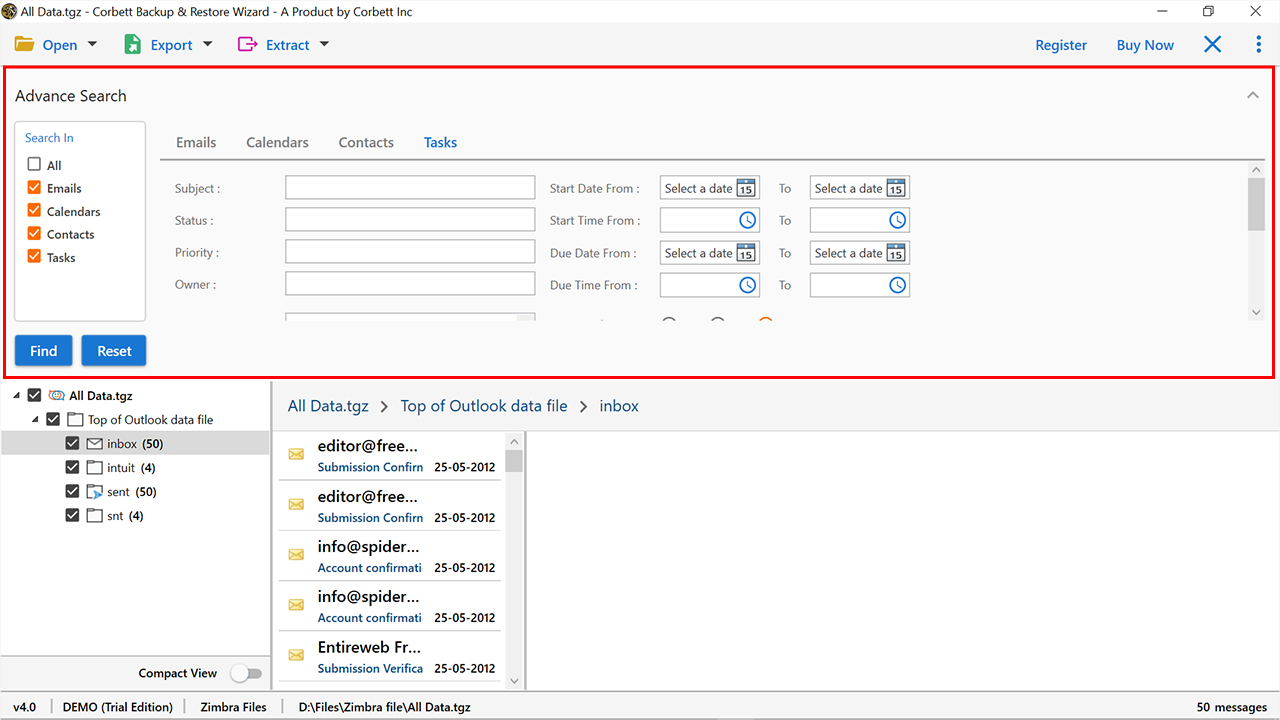 6) The last step is to click on the Save button to migrate Zimbra to Office 365 account.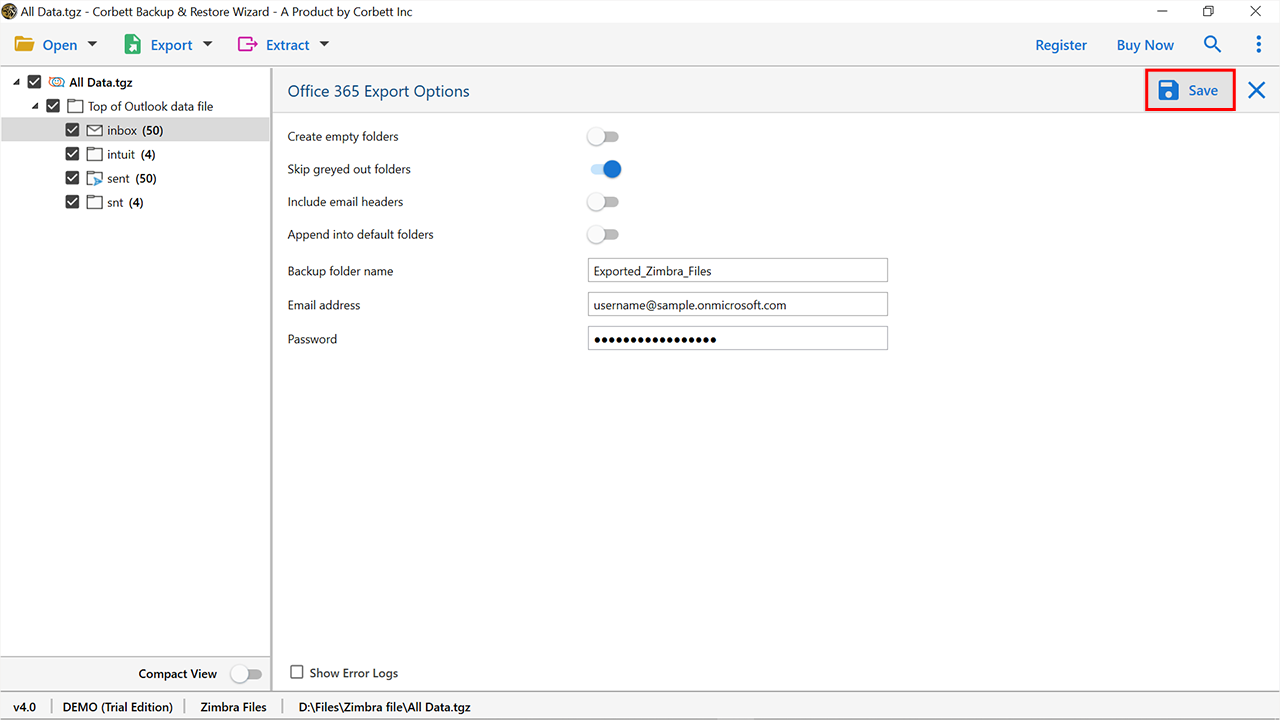 Common Frequently Asked Questions
1) I am using Zimbra Webmail. Does this Software Works for me?
Yes, users can perform direct data migration from Zimbra Webmail to Office 365 as follows:
Open Zimbra to Office 365 Migration Tool.
Navigate to the Open Tab >> Add Email Account >> Zimbra Credentials.
Preview the files and click on the Export Tab. Choose Office 365.
Now, apply the data filters and click on Save Data to O365.
2) Does the Software Maintains On Disc Folder Structure?
The software is built with advanced algorithms and maintains folder hierarchy throughout the migration process.
3) Is it Possible to Migrate the Zimbra database to Office 365 Tenant Account?
Yes, the software allows Zimbra email migration to office 365 Tenant with all data files.
So There You Have It:
I have summarized the entire procedure to migrate Zimbra to Office 365 account. The suggested software is beneficial in resolving all migration tasks in Office 365 account. The Zimbra to Office 365 Migration tool can effortlessly migrate whole files without losing any data. So, download the software and solve your queries.
Also Read: