How to Migrate Cox mail to Outlook 2019? Complete Setup Procedure
This blog will focus on our client queries, i.e., "how to migrate Cox mail to Outlook?" Here, you will get a step-by-step procedure to effortlessly add Cox email to Outlook. The process to accomplish this task is straightforward and provides accurate results. In this way, here we go.
If you own a Cox email account, you may know that it doesn't provide any alternate option for moving email data messages to the Outlook profile. At this point, users are pretty frustrated because they didn't get any reliable solution. So if you are one of those users who need to add Cox email to Outlook, then go through the blog mentioned below.
Why Users Need to Setup COX Email on Outlook 2016? 
Multiple factors depend on why users decide to migrate Cox mail to Outlook. Some of them are mentioned below:
Microsoft Outlook is extending its services and gaining more popularity over time. If you decide to shift from Cox email to Outlook, it must be a good decision.
The best part is that you can import your contacts similarly to other data to Microsoft Outlook.
Over time, it offers improved and updated features to its customers.
Being a desktop email client, it allows for managing multiple email profiles.
These are some of the reasons why user wants to setup Cox Email on Outlook for PC. Now, let's explore the best technique to achieve this migration.
How to Add Cox Email to Outlook for PC?
If you want effortless migration, you should go with Corbett IMAP Migration Tool. Without a doubt, it is a fantastic solution with easy to use graphical interface. Additionally, it works on all editions of Windows OS 10, 8, 7 & below versions.
Anyone can efficiently perform the migration without any issue. So you don't have to worry about data loss or folder structure. You need to download the demo edition of the software and continue with the steps mentioned below.
Steps to Migrate Cox Mail to Outlook 2019, 2016
Let's go through the step-by-step guide to setup Cox Mail on Outlook account
1) The Process begins when you at first download and present the mechanical assembly on your windows
2) Open the item on your device and hit the 'Open' button from the upper left
3) From the summary of decisions given there, go to 'Email Accounts' and thereafter pick 'Add Account'
4) Then the tool will require the Email Account Details of your Cox email id and password. Enter the details and press the 'Advance Settings'
5) Fill the remaining information IMAP server and press the Add button
6) The software will import all of your Cox Mail data to preview panel.
7) later you need to hit on 'Export' and click on "PST" button.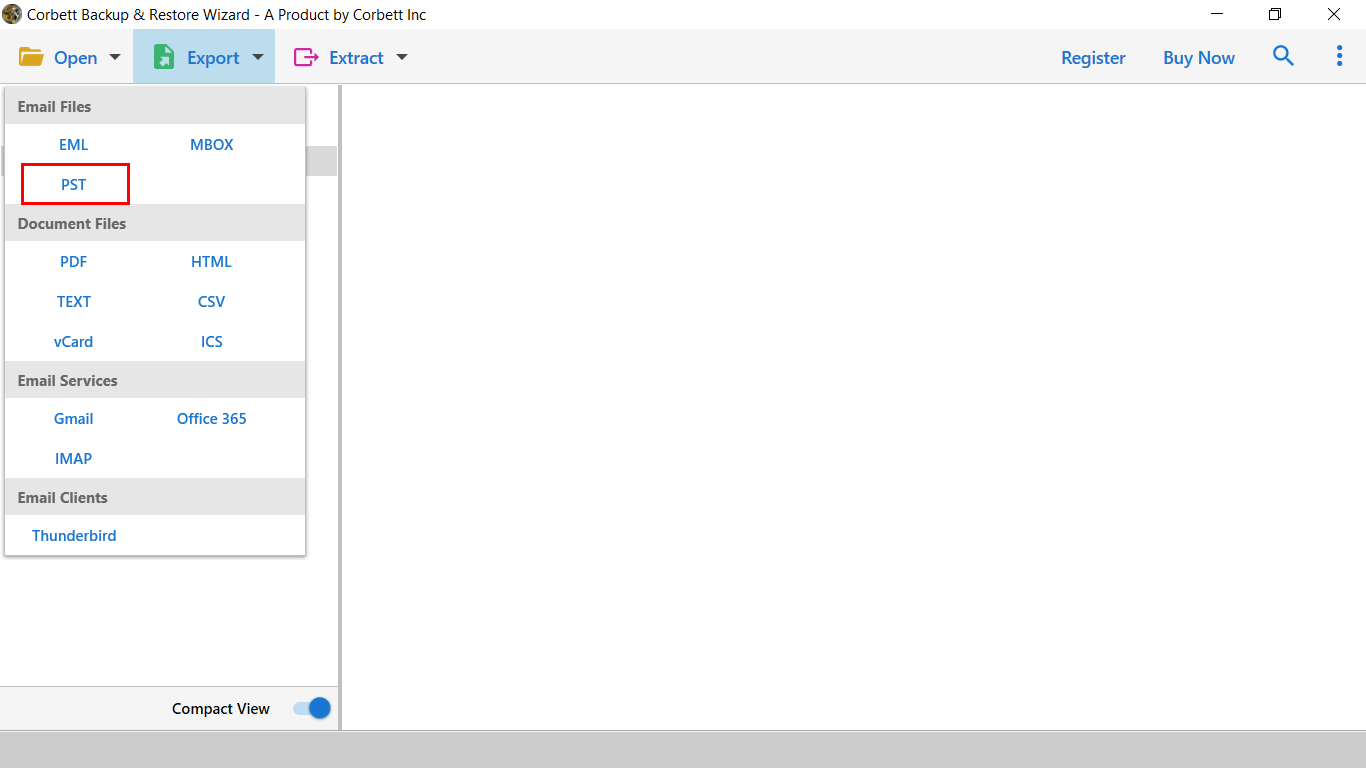 The right execution of the methods will guarantee that you will be able to migrate Cox Mail to Outlook. Let's take a look at some of the prime features of toolkit. Once you have the PST file then you can easily
import PST file to Outlook
account.
How Configuration Settings to Achieve this Process?
The procedure to set up Cox email on Outlook is a pretty tricky task. You have to configure the account, which is again a time-consuming process. Follow this configuration setting if you want to continue with the manual solution.
| SETTING | INCOMING SERVER | OUTGOING SERVER |
| --- | --- | --- |
| HOST | imap.cox.net | smtp.cox.net |
| Port | 993 | 465 |
| User Name | [username]@cox.net | [username]@cox.net |
| Connection Security | SSL/TLS | SSL/TLS |
| Authentication  | Password | Password |
Use the mentioned data to set up Cox email on Outlook for pc. We don't recommend using the manual solution if you are not a technical geek.
Author's Suggestion
It's time to summarize the blog post. Here, users will learn about the procedure to migrate Cox mail to Outlook 2019, 2016. We have described the entire solution using automated and manual configuration to accomplish this process. However, if you want direct migration, go with an innovative solution to save your time and efforts. Use the mentioned data to set up Cox email on Outlook for pc. We don't recommend using the manual key if you are not a technical geek.
Also Read: