How to Migrate Shaw Webmail to Gmail Account? Complete Solution
Do you want to migrate Shaw webmail to Gmail account? Although you must be having a manual way of doing it one by one, this will become a very tiring process. So, if you are a user who is not getting a satisfactory answer on how to transfer Shaw email to Gmail, this blog is the best thing for you.
As Shaw emails do not provide any such solution, it is required for users to go for some third-party approach, which can help them do so. Now if we talk about Gmail, we all are aware of how popular this email service is and what role it is playing in fulfilling the professional needs of enterprises. Because of its extraordinary and top-class features, users have got numerous reasons to use it.
So, in this blog, we will understand how to switch Shaw emails to Gmail in the best possible way and why is it relevant:
Reasons to Transfer Shaw Email to Gmail Account
There is not just one cause why people are generally planning to migrate Shaw webmail  to Gmail. That's why let's take a look at some of the most common reasons, as given by most users:
As we all are well-versed with the powerful features of Gmail, this email service has been playing a vital role in making its significance in the market.
The best part about the Gmail service is that it helps users in saving time in multiple ways
Being user-friendly, it is giving users a wonderful reason to use
One of the most difficult parts about any email service is its ability to manage data. With Gmail, managing data becomes quite simple
When you are planning to switch from one email service to the other, it comes only when you have a clear why in your head. So, these were some of the common causes.
Migrate Shaw Webmail to Gmail process completed. You can also read Easily Print Shaw Emails on Your Computer
How Do I Transfer my Shaw Email to Gmail?
We have several options to get done with the process Shaw webmail IMAP Email Migration Tool. We all are having the idea that how complex this process of migration is, but with the help of this tool, you can do it conveniently.
This tool is compatible with Windows Operating System with both the old and new versions. One of the great aspects of using this tool is that no user needs to be a technical expert and they can use it without any hassles.
Steps to Migrate Shaw Webmail to Gmail Account
Here is a look at the steps you need to implement when it comes to Transfer Shaw Email to Gmail Account:
Step 1: Download Automated Solution. Then, Install and launch by following the correct steps
Step 2: Hit the Open option from the top
Step 3: Then choose Email Accounts out of the given options. Now, tap on 'Add Account' to go ahead.
Step 4: Enter the Shaw Webmail Email and Password. Below you will find the 'Advanced Settings' option.
Step 5: Click on that and enter your IMAP server. Tap on 'Add'  
Step 6: The software will start browsing the important files
Step 7: Eventually, you need to tap on 'Export' after selecting the email service as 'Gmail.'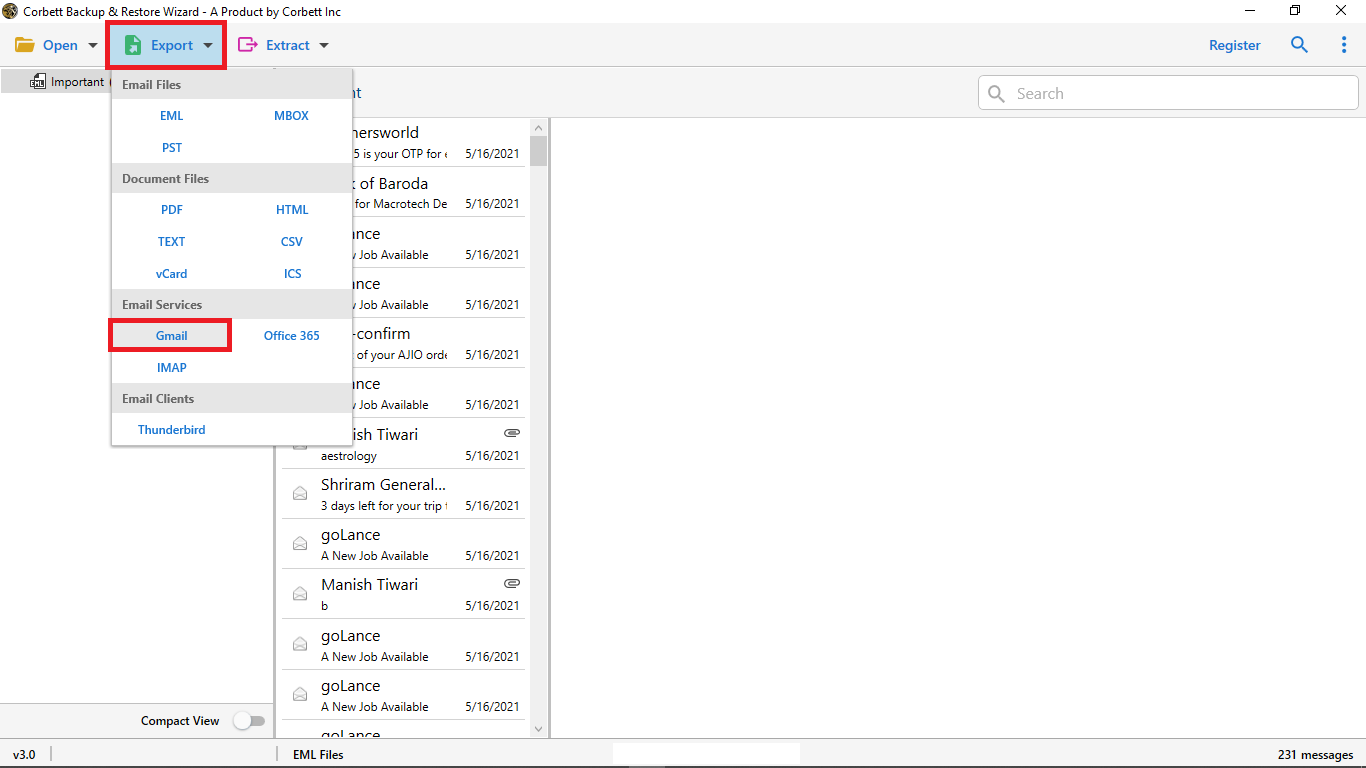 Once you implement all the above-mentioned procedures, all your issues will be solved. So, use this Shaw email to Gmail migration tool to get the solution in the best possible way.
Essential Features of  Automated Solution
Simple and Easy to use: One of the reasons why people like this software is that it has a very nice and perfect user interface, due to which users find it easy to run.
Selective data transfer: If you are wondering how to transfer Shaw email to Gmail selectively, do not worry as the tool helps you in doing that
Quick and Easy Conversion: Not just email service, it also makes it convenient for people to convert from one file format to the other
100% safe and secure results: No matter what you do, your results matter the most. So, with the help of this Software, you get the most amazing results because of its wonderful characteristics.
Author's Suggestion
Hopefully, reading this blog would have made it easier for you to transfer Shaw email to Gmail in the best possible ways. Isn't it? So, when we are aware of the solution, why waste more time? Let's download the tool on your device and get started with the  procedure to migrate Shaw webmail to gmail account.