How Do I Save Shaw Webmail Emails to Computer?
Hello, are you searching for a trusted solution to save Shaw Webmail emails to computer?
Then we have to say that you are in the correct place because this is where you will know the right solution to get the process done.
But first, let's comprehend what things let you in the situation where you need to save Shaw Webmail emails to  computer hard drive.
We have put the user query below so you can understand what more scenarios you may face in the future that will trouble you to take Shaw business Webmail backup procedure.
"Hi, I use Shaw Webmail as my business email address. I've been sending and receiving so many emails and attachments for the past few years. A few days back I looked for the new emails but couldn't find them. I later find out that I am running out of storage and therefore cannot receive email."
Please help me out and tell me how to export emails from Shaw webmail in bulk so I can free up my webmail account space.
Now let us describe one of the most reliable and trusted solutions to save Shaw emails to computer at once. Within less than a minute the tool completes the backup process without any worry.
Shaw Webmail Archive Emails Using Automated Approach
Corbett Email Backup Solution is the best utility to export emails from Shaw webmail with attachments. You can save Shaw emails into multiple formats as per your requirement. This application is packed with unlimited features and benefits. It provides you with complete backup with strong security and a virus-free process.
Users can download the tool in their Windows operating system there is no worry about the Microsoft Windows version. The tool supports all the below and new versions of Windows.
Guide to Save Shaw Webmail Emails to Computer
Download the free demo version of the utility by clicking on the "Download Now" button. If you have already tried the tool and wanted to buy it, select "Purchase Now" to buy the full edition of the application and get the license key to activate.
1: Click on the Open Tab button on the Ribbon bar

2: Select the Email Account option given in the options and hit Add Account

3: After the tool will open the Email Credentials dialog box to fill out the Shaw webmail credentials and hit Advanced Settings for manual configuration
4: The tool starts uploading files and folders. and you can preview the email into multiple options as per your need

5: To backup Shaw, Webmail emails hit the Export option and prefer any email or documents format to save the Shaw emails to Computer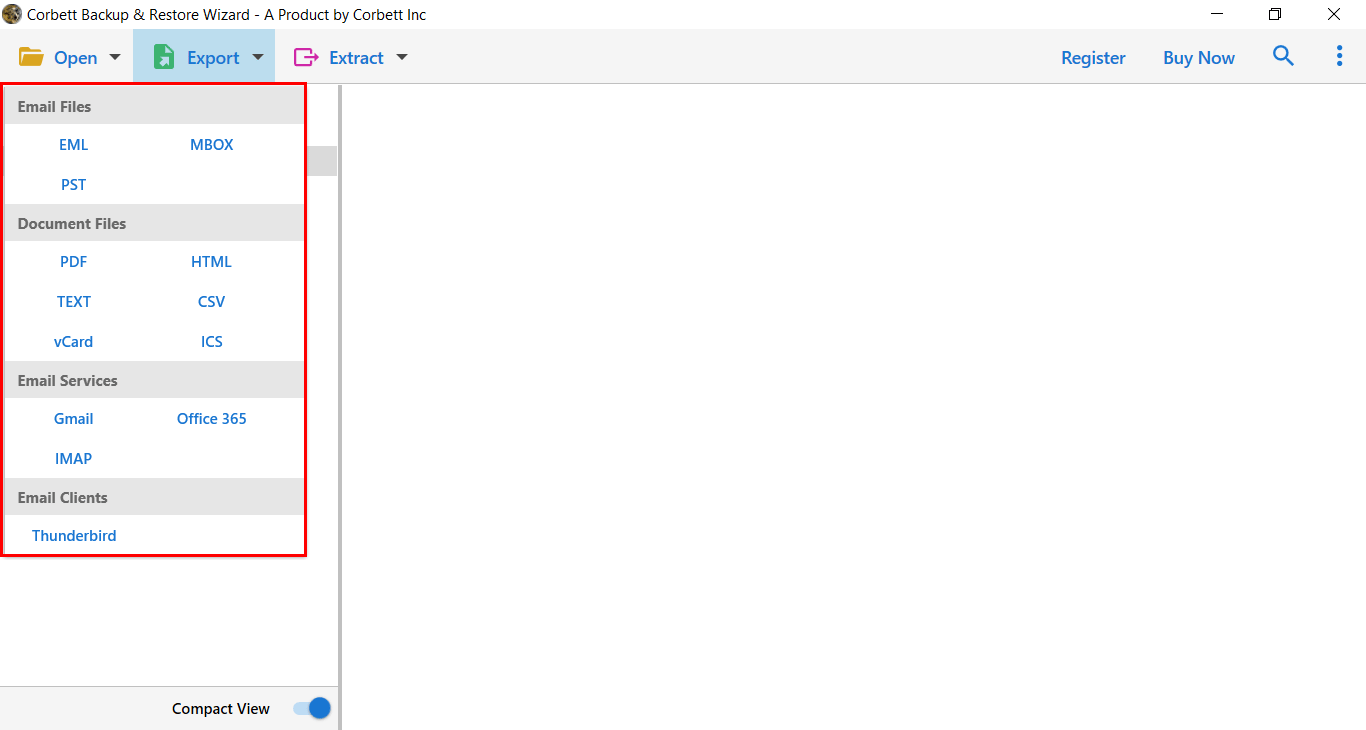 6: Finally, the export window will appear and hit Save to start the process and one can able to view the live backup process.
Read More About the Tool's Features and Benefits
Well, one of the beneficial parts of the tool is that it provides you with so many file formats that you can archive Shaw emails to a hard drive securely. There are some more export options that will get you the prominent advantages. Apart from this, we are going to elaborate on some benefits of the tool.
Backup in Bulk: Use this software to save Shaw Webmail emails to Computer in batch. There is no size limitation of the file. You will not see any error during the backup process indicating that you have exceeded the file limits. Back up as much as you want at once.
Select Your Path: One of the best advantages of using this Webmail Backup Wizard is that it doesn't force you to download your resulting files to a default set location. You can browse your own location and can create a new folder to export emails from Shaw webmail to multiple formats.
Self-Sufficient Application: There is some software that requires various application configurations before the end steps. However, this software is completely standalone and does not require any other software configuration to fully function and perform the task. So wisely pick the tools to complete the process.
Support Windows OS: If you are using an old version of Windows then don't worry. This software supports all Microsoft Windows versions, old or new. Download the tool without any worry about Windows versions.
Conclusion
In this blog, we describe the best method to save Shaw Webmail emails to Computer in a single go. The automated solution is proving to be one of the reliable and trusted applications to to export emails from Shaw webmail with all data attributes. Additionally, it's an expert recommend solution so, you try this tool with any worry.