Export Namecheap Email to Thunderbird – Effectively
If you're a Namecheap user who wants to migrate your email from Namecheap to Thunderbird. Then this blog is a perfect fit for you. Because many people are still using Namecheap or have email data in their systems that they would like to migrate to Mozilla Thunderbird.
However, they were unable to discover a reliable and trustworthy option to complete the process in a timely manner. Two different users requested that their data be transferred from Namecheap to Thunderbird. However, they are having some difficulties in the exporting process, so let us first look at their troubles with the migrating procedure.
User's Scenario
"Hi, My name is John, and I use Namecheap Webmail on a daily basis. Now I wanted to move my emails from Namecheap to Thunderbird, but I didn't know how to do it because of my lack of technical skills. I was unable to move the Namecheap email to Thunderbird using the manual method. I require assistance and a dependable solution."
"As I set up Thunderbird to receive my Namecheap Webmail. My new and old emails, however, were not received. I'm not sure why my info from Namecheap was not moved to Thunderbird. I no longer have access to my Namecheap account information, and I have not received any new emails. What should I do now that I've lost all of my data and am stuck in the middle of the process?"
As previously said, the two users have the same problem, but there is a minor difference. Do you comprehend what I'm saying?
If you answered yes, you already know what you want, but if you don't, this blog is for you.
How to Export Namecheap Email Data to Mozilla Thunderbird?
Transferring Namecheap email to Thunderbird can be accomplish in two ways. Both methods are great for users, but they do have certain limits in order to receive an accurate outcome at the finish of the procedure.
To understand the differences between the two procedures, try both. You won't realize the distinction I'm talking about in this blog unless you try.
Best Way to Move Namecheap Email to Thunderbird Directly
To move emails from Namecheap to Thunderbird, CorbettSoftware provides the Email Migration Tool. This utility's simple and user-friendly interface makes it simple for users to complete the transfer process. This tool can be used by a non-technical person without wasting time learning how to use it.
Only Windows users will be able to utilize this tool without difficulty in their operating system. This software comes with tons of capabilities as well as migration. Users can import their Namecheap email, including attachments, into Thunderbird.
Steps to Convert your Namecheap Emails to Thunderbird
Download and execute this application on Windows 10, 7, 8, and all previous versions.
1: Go to the top menu bar on the screen and select Open.

2: Select Add Account from the Email Accounts menu.

3: Fill up the Namecheap email address and password. Advanced Settings can be used to set the email address [optional].

4: In the Export box, select Thunderbird from the drop-down option.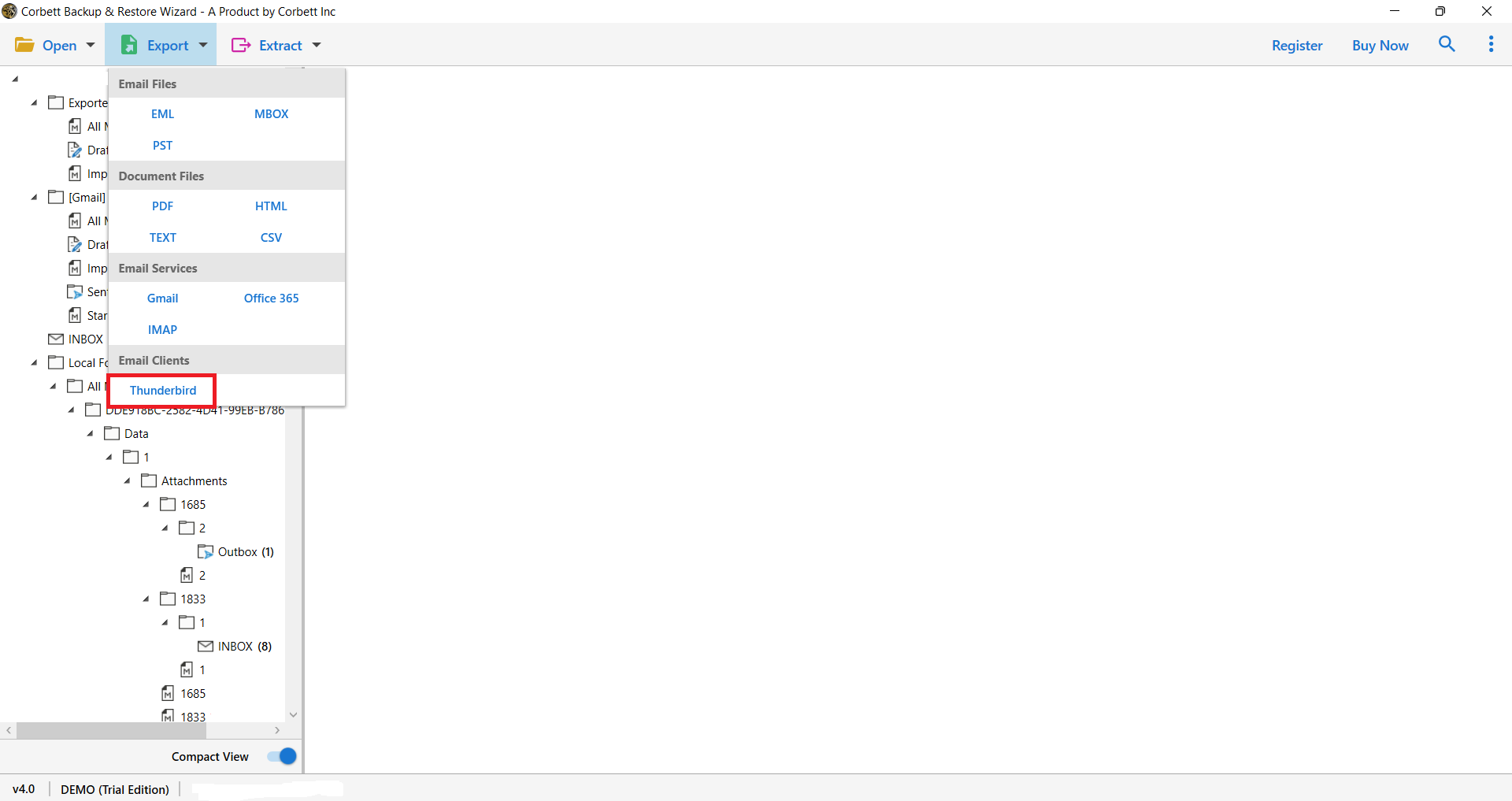 5: To export Namecheap email to Thunderbird, click Save and, users can view the live migration process.
Prominent Features of this Utility
Save Namecheap email data in mass: This software allows you to take a batch backup of emails, contacts, and other data into the desired email format. This allows you to backup numerous Namecheap emails in a single operation.
User-Friendly UI: The Namecheap email backup system features a straightforward and basic user interface. It is easily accessible to both technical and non-technical users.
Maintain Data Integrity: The software ensures data integrity while downloading data from Namecheap private email.
This software is equip with all Windows operating systems, including Windows 10, Windows 8.1, Windows 8, Windows 7, and supports all pervious editions.
Users can take selective email backups in a matter of minutes using the advanced mode option. This option allows you to sort data by date range, from, to, subject, and many other factors.
Transfer Email from Namecheap to Mozilla Thunderbird
It is possible to manually add Namecheap email to Thunderbird. However, there are a number of limitations that users must deal with during the procedure.
If you wish to manually move the Namecheap email to Thunderbird, read the article on the Namecheap support. For your convenience, I've included a link to the blog.
The Manual Way's Limitations
Because you don't take the limits of the manual method seriously, I'm not going to write them down. That is why I am manually posting the user's comments about the troubles they are experiencing. Read the User's problem in the procedure of moving emails from Namecheap to Thunderbird by yourself.
And make an informed decision when transferring Namecheap email to Thunderbird. In comparison to a manual method, the automatic way gives a 100 percent guaranteed outcome and accuracy.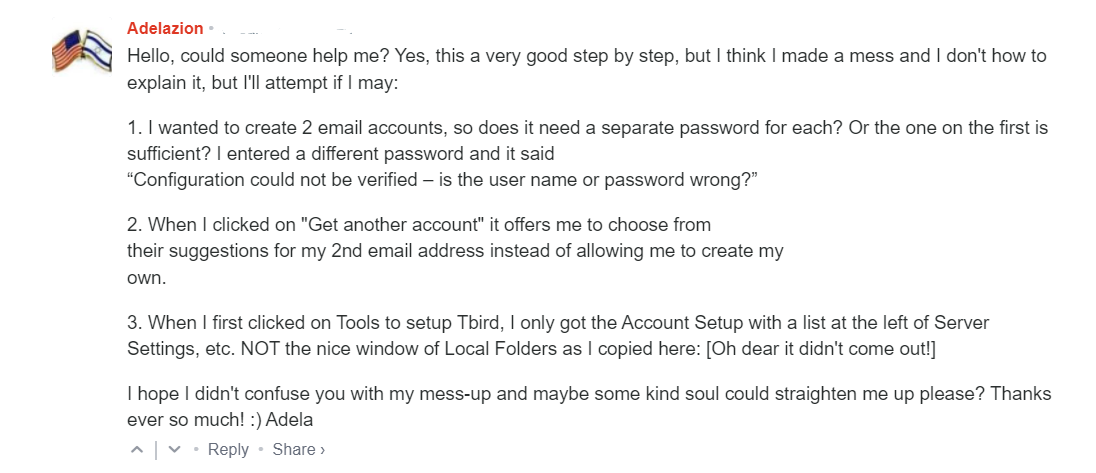 Conclusion
We've covered how to transfer your Namecheap email to Thunderbird in our blog article. You may now download the software and execute a painless export of your Namecheap emails. Although, you can contact to our technical support team if you have any questions about the Namecheap email migration.