Convert Namecheap Email to Outlook – Step by Step
Are you looking for a solution on "How to Add Namecheap Email to Outlook"?
In this blog post, You will get the best methods to add Namecheap email to outlook. In this article, we discuss two methods to convert Namecheap emails to Outlook.com.
Moreover, both methods have their own benefits and disadvantages. Users can opt for any of the methods to transfer their Namecheap data to Outlook directly.
There are two ways manual and automatic to perform the migration process. Let's start the process to move Namecheap emails to Outlook.
How to Export Namecheap Email to Outlook?
Users can choose any of the strategies to perform the process of migrating emails from Namecheap to Microsoft Outlook.
Both the methods will explain in this blog. With step-by-step instructions and screenshots.
Export Namecheap Emails to Outlook Manually for Free
In the manual method, there are two options to add Namecheap email to Outlook.
First only the IMAP configured account data will be transferred into the Microsoft Account.
The second is POP configures data will not be transferred into the Outlook.com account.
Why only IMAP account data will transfer not POP?
Many users have the query why my POP data were not transferred to the Outlook.com account. There are multiple reasons, But I am going to discuss one of the reasons why your POP account data were not transferred.
The first reason is that POP configured account stores data in your computer system and  IMAP stores data in the server.
Users can easily assess their data from the server but can't assess data from a computer system.
IMAP helps you to easily assess your data from any place, location, device. But POP needs your computer system where the data is stored.
How to Add Namecheap IMAP Account to Outlook.com?
To add Namecheap emails to Outlook.com you have to configure your account in Outlook webmail.
Steps to Add Namecheap Email to Outlook through IMAP
1. Log into your Outlook. com account
2. Hit on the gear icon on the upper right part of the page. And choose View all Outlook settings.
3. Select the Sync email option, and Select Other email accounts option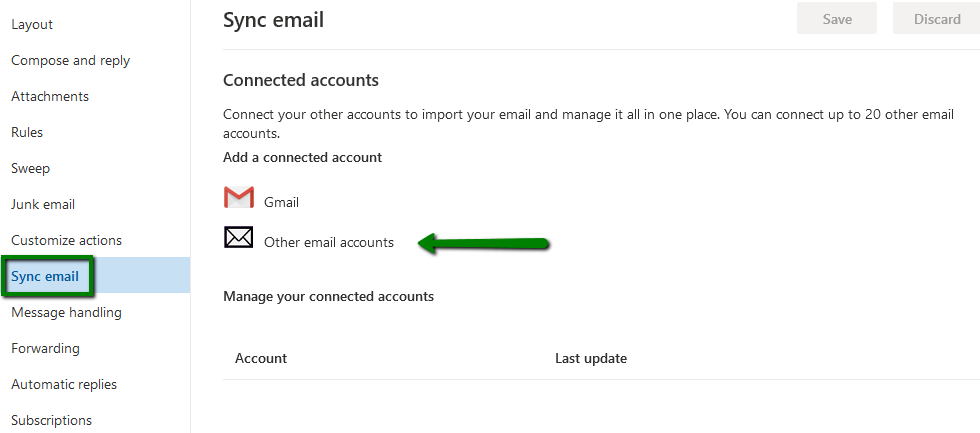 4. Prefer Manually configure account settings and Hit OK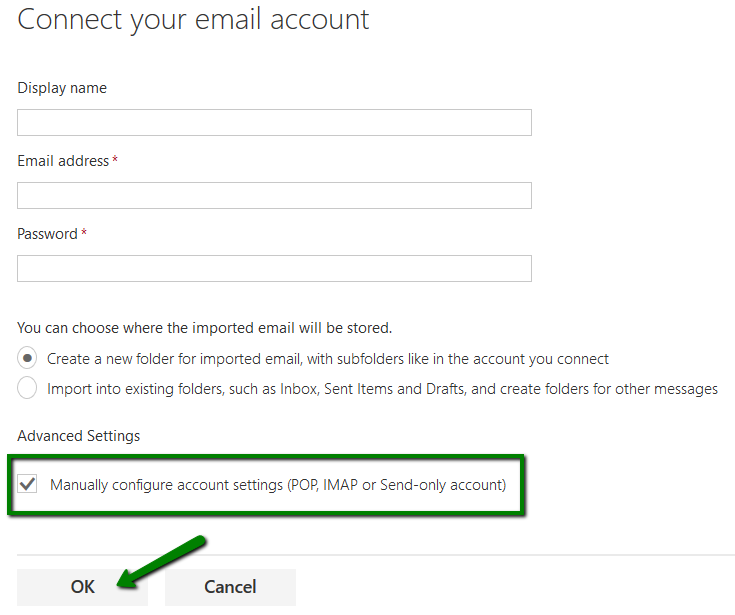 5. Choose a type of the account IMAP/SMTP or POP3/SMTP and select OK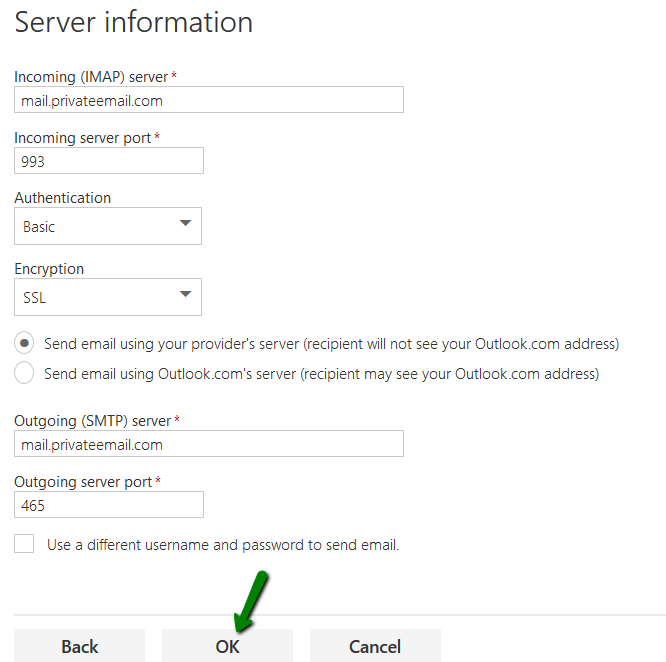 On the next page configure the account settings as follows:
For IMAP account setting:
Display name: enter the name
Email address: full Private Email mailbox name
Username: full Private Email mailbox name
Password: password for your email mailbox
Limitations of Manual Method
The manual method takes too much time to understand and to perform
Users need to be technical or have the technical knowledge
The users can't understand the graphical interface of the manual way
Knowledge of account settings and server information
There is no guarantee of data security and safety
The data may loose during the export process
File hierarchy and folder structure not maintained
Convert Namecheap Email to Outlook – 100% Accurate Solution
With the Corbett IMAP Email Migration Utility, you can perform the export process without any worry. This tool is specially designed for users to simplify their hectic work. The graphical interface of this tool helps the users the most. Easy to use and user-friendly interface helps non-technical users to perform the migration.
This tool is compatible well with Windows operating system. It enables you to directly
Transfer data to any email services account or any desktop-based account.
Steps to Move Emails from Namecheap to Outlook
Download the utility from the Download Now button given below. And perform the conversion process.
1. Install and run the utility and open

2. Select the Open option in the top left corner of your screen

3. Choose Email Accounts and Add Account

4. Fill out the email account details such as email id and password. Then hit Advanced Settings
5.  Hit Find to auto-detect Imap Server and IMAP Port. After that press Add option
6. The tool start browsing the files and folders from the account

7. Select the Export option and choose PST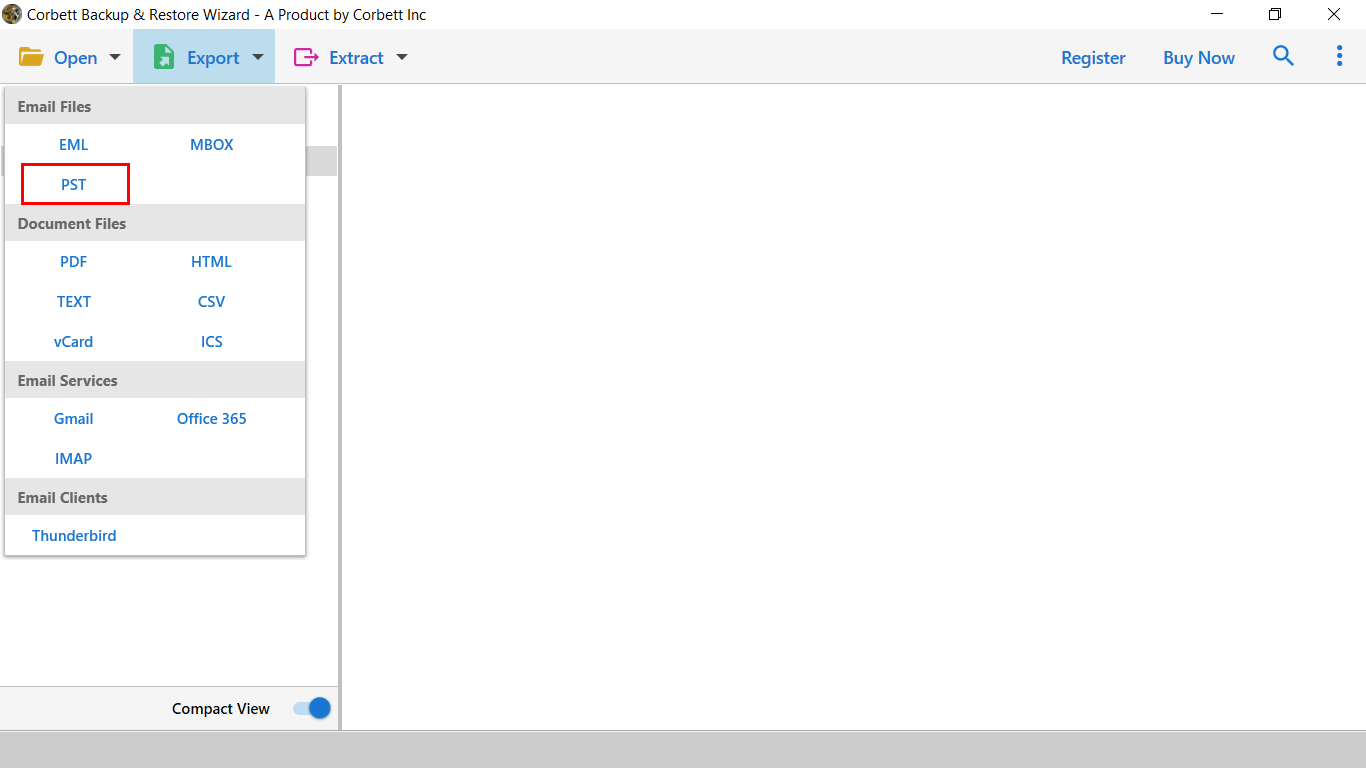 8. Next apply the "Data Filters" as per requirement, and click on "Save" button.
Astonishing Features of the Application
Most Importantly,  this software provides you boundless features along with migration such as:
Export Namecheap emails into different Email Platforms
Save Namecheap emails into Computer hard drive into PDF Format
Transfer emails from Namecheap to various IMAP Accounts
Save Email Addresses, Phone Numbers, from Namecheap Emails
Download Namecheap email contact & calendars into vCard and ICS Format
Backup bulk Namecheap emails along with attachments
File Naming Option helps you to change the name of your exported file.
No file limitations in the migration process of Namecheap to Outlook.com
Final Words
In this blog, we discuss both the methods to export Namecheap email to Outlook in a manual way and automatic way. Both the methods have their own positive points and negative point. But, We highly recommend you should go with the automatic solution and experience the functionalities of the tool.
This tool provides you with a free demo version to understand the tool's functions and interface. Try the utility and purchase the full edition and activate the license key to export bulk Namecheap emails to Outlook.com.
Similar Read: