How to Convert MDaemon Mailboxes to Adobe PDF Format?
Are you trying to figure out how to convert the MDaemon Mailbox to PDF? If that's the case, you'll find detailed instructions for exporting a large number of emails from MDaemon to an Adobe PDF file here.
MDaemon is an email server that is mostly used in the corporate world. It lets users send and receive emails as well as communicate with one another, as well as encrypt emails and attachments. It's accessible in a variety of languages and supports a variety of mailing lists and filtering features. Additionally, it has numerous levels of security protections.
As there are contacts, journals, and other personal business data recorded in MDaemon, many users prefer to convert emails or other data to PDF file format.
Users want to create a backup of all the data on the system. As a consequence, we will explore both the manual and professional methods for achieving good outcomes.
What is the Purpose of Exporting MDaemon Mailbox to Adobe PDF?
Our MDaemon Mailbox allows users to share files, emails, calendars, and tasks with other users, however not all users have the application installed. Therefore, it is a good idea to save emails in PDF format, which is easy to share and accessible from anywhere. PDF files are also password-protected, and only those with the password can open and view them.
Convert MDaemon Mailbox to PDF File Format Using Manual Method
The Manual Solution is straightforward and simple to implement. The conversion process does not need any further installation.
Manual Solution Limitations:
MDaemon emails must download one by one to convert into PDF format.
You need more time and effort required to convert MDaemon emails to PDF one by one.
There are high risks that some email data will be lost.
Manual Process: Steps to Follow:
On your computer, launch the MDaemon Email Server.
Tap on the Mailbox and choose a specific email.
Examine the email carefully before selecting the Menu option.
When you click "Download Message," the email will begin to download as a PDF file.
Save the file by giving it a name.
Convert MDaemon Files to PDF in a Professional Way
Corbett MDaemon Email Backup Tool is a specialized solution that allows users to convert MDaemon Mailbox to PDF format. This is a comprehensive solution that allows users to meet all of their demands and requirements, and users can export a single file or an unlimited number of files in a single try without any limitations.
The software has excellent features, including a simple graphical user interface that is advantageous to users with both technical and non-technical backgrounds. Users may simply keep the attributes as well as the conversion of emails with this application. As a consequence, you will get 100 percent accurate and effective outcomes.
The Conversion Consists of the Following Steps:
Simply click the Download Now button and follow the on-screen instructions to install and run the software.
1: Ensure the Software is successfully installed on your Windows OS system. And select the Open button

2: Select Open Menu >> Email Server >> from the drop-down menu. Choose between files/folders and a configured account.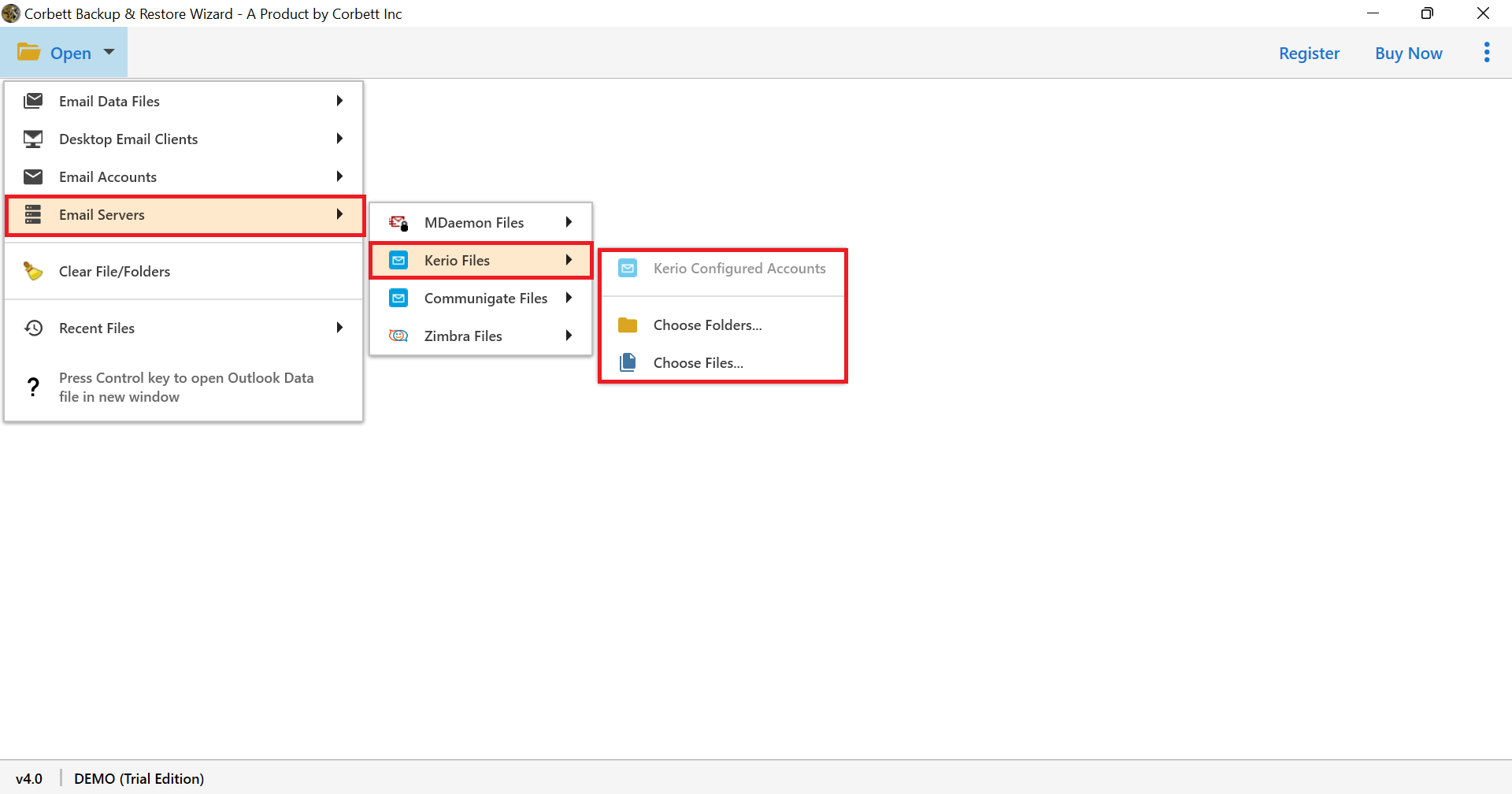 3: Upload the files and get a preview of the data on the screen. Choose the emails you wish to export from the drop-down menu.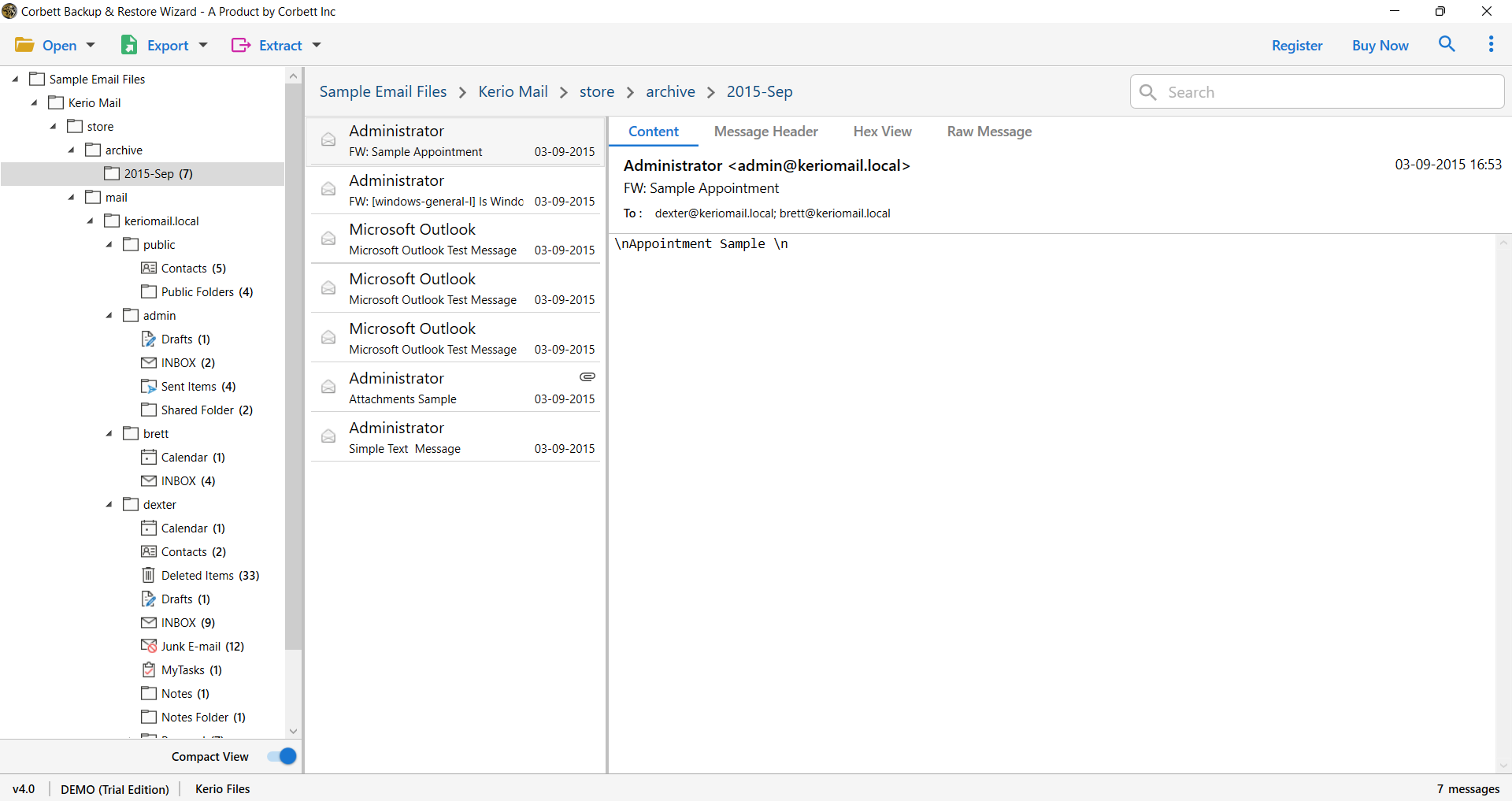 4: Select "PDF" as the file format when you click the Export button.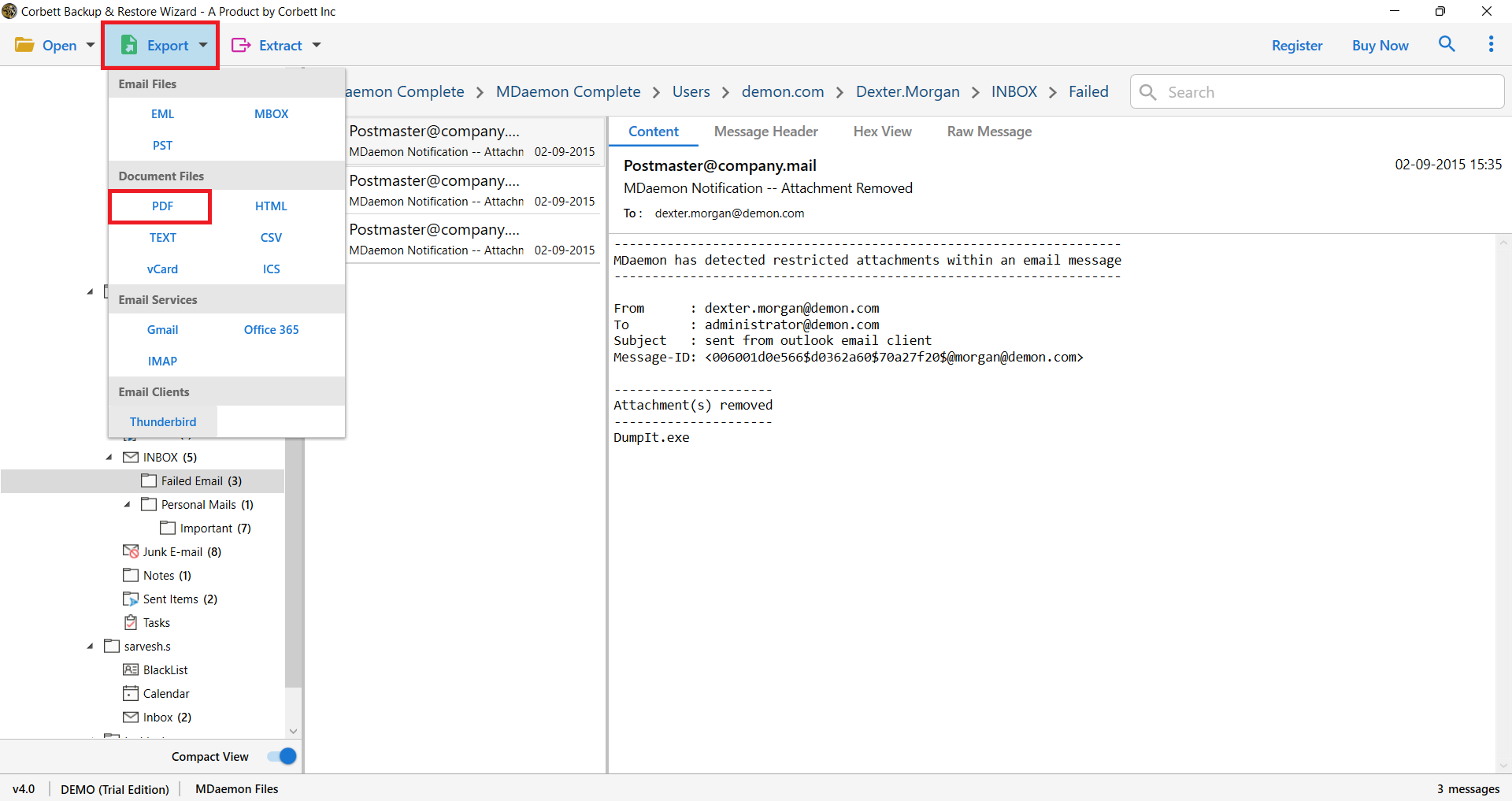 5: Click the Save button after entering the desired location.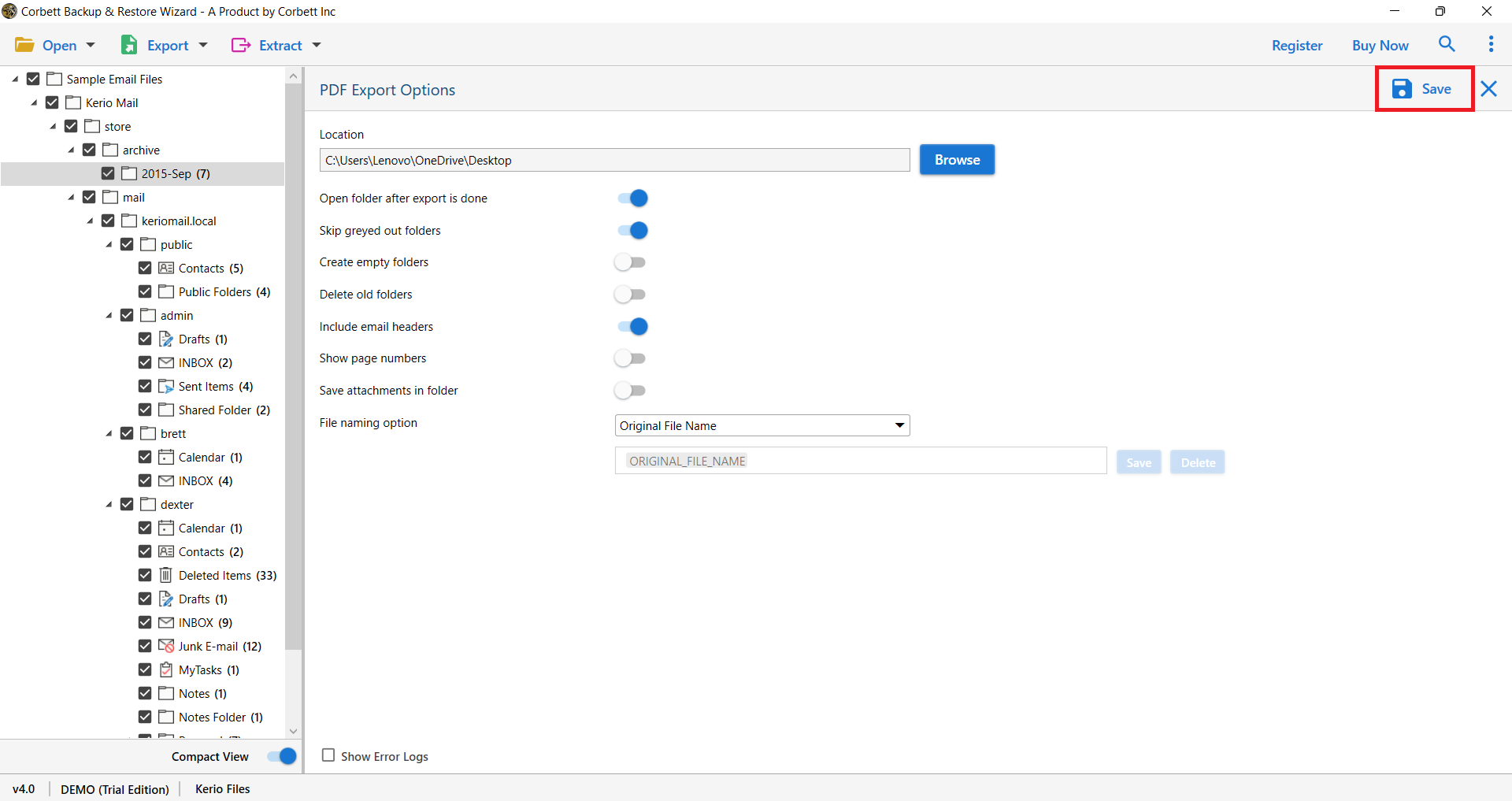 6: In a few minutes, the procedure will be completed, and you will receive a successful prompt message on the screen.
7: Examine the data at the resulting location.
Final Thoughts
As a result, I recommend that you first go about the solution's features and limitations before proceeding. Because the manual technique has certain drawbacks, As a result, it's preferable to stick with the professional software. Continue with the Demo version first, then upgrade to the Licensed Version after you're happy.
Read Useful Articles: