Do you know How to Batch Convert Opera Mail to PDF Format?
Have trouble storing your Opera Mail emails? Would you like to use a better platform? PDF is the perfect solution. There are no issues with it. It is easy to access, easy to share, and can adequately hold tons of emails. In other words, if you don't want to send your emails to another account, PDF is the best option, and converting Opera Mail to PDF will be your best choice. Let's start the process to Convert Opera Mail to PDF
Many users back up their accounts' emails regularly, and the majority of them choose PDF. As though you were a valued customer of ours. And, understandably, people are constantly seeking the most convenient alternative, and PDF continues to show that it is the handiest file format.
As a result, if this task of email backup is critical, it must be completed. Then we'll recommend the best option for you. As a result, be prepared to convert your data.
An Appropriate Solution for Converting Opera Mail to PDF
The Email Converter Tool is a solution that provides you with the most comfort and is the handiest and ideal for this work. This software is only focused on resolving user data migration questions, and it does so in the most efficient manner possible.
This software is dependable, efficient, and fully automated. The steps are simple to do and require minimal effort on your side. You only need a few clicks to convert Opera Mail to PDF, and you're done. You don't believe us?
For this, we provide you with a detailed procedural guide. Please have a look at it and see what steps are required to convert Opera Mail to PDF. This tutorial will also come in handy when you run the utility to finish the work.
Converting Opera Mail Emails to PDF: A Step-by-Step Guide
To begin, install the Opera Mail to PDF Converter on your computer.
You must now install the tool. Once you've finished the setup, you may start using it. Now press the Open button.

To pick the Opera Mail Account, go to Desktop Email Clients.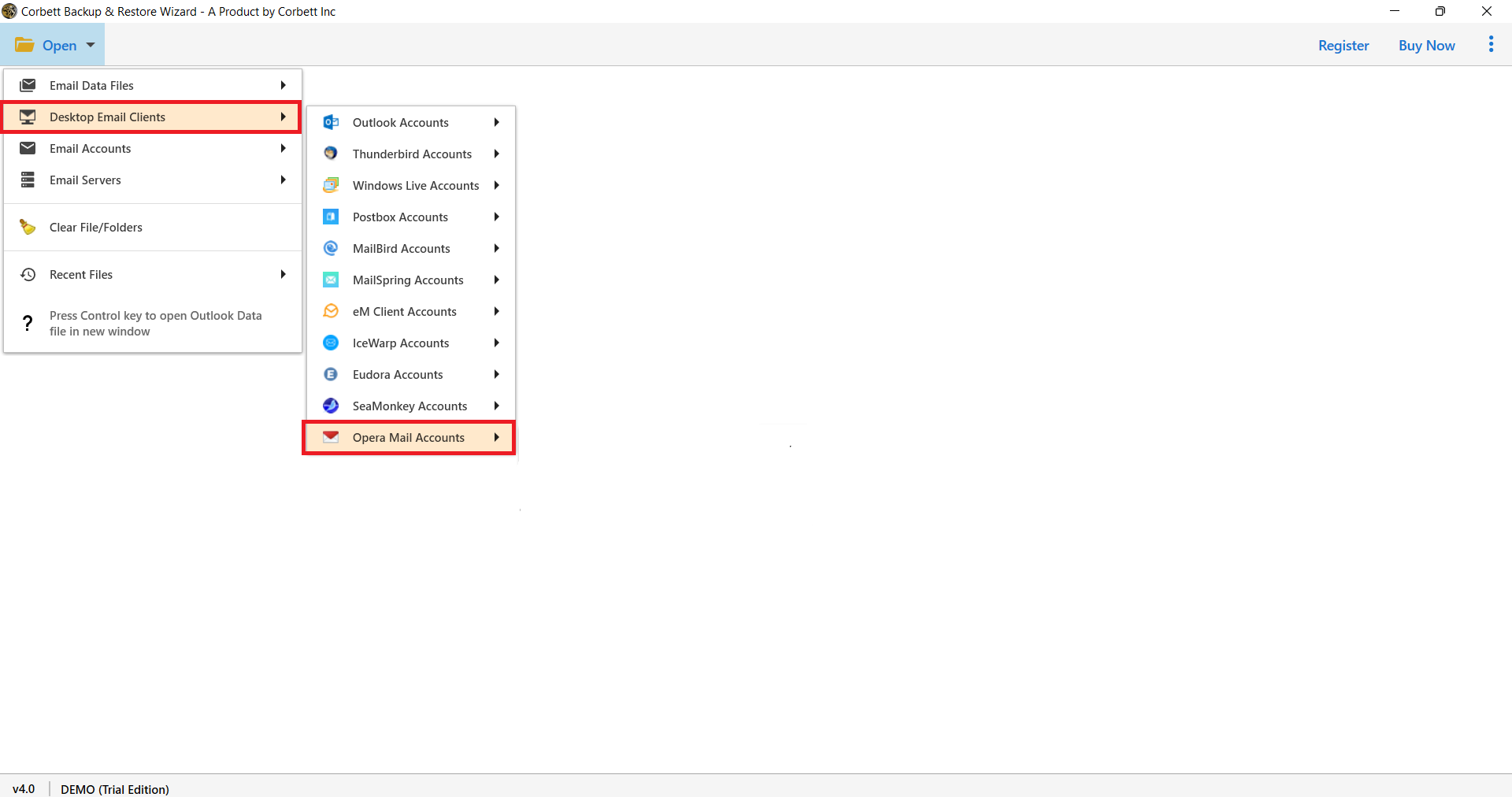 After you pick the Opera Mail configured account, you'll notice that the tool has loaded all of the mailboxes from that account.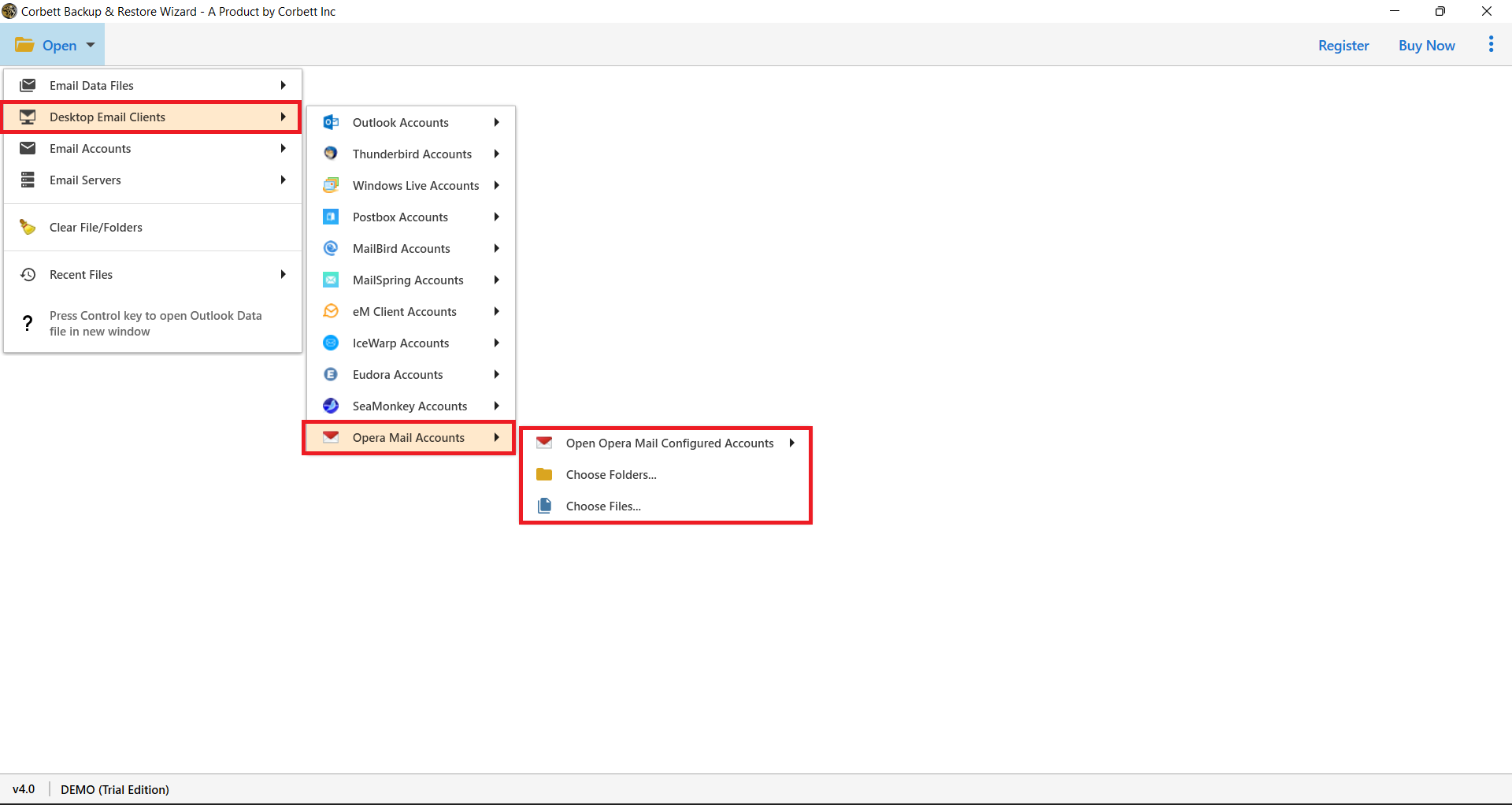 After that, go to the Export tab and choose PDF from the drop-down menu.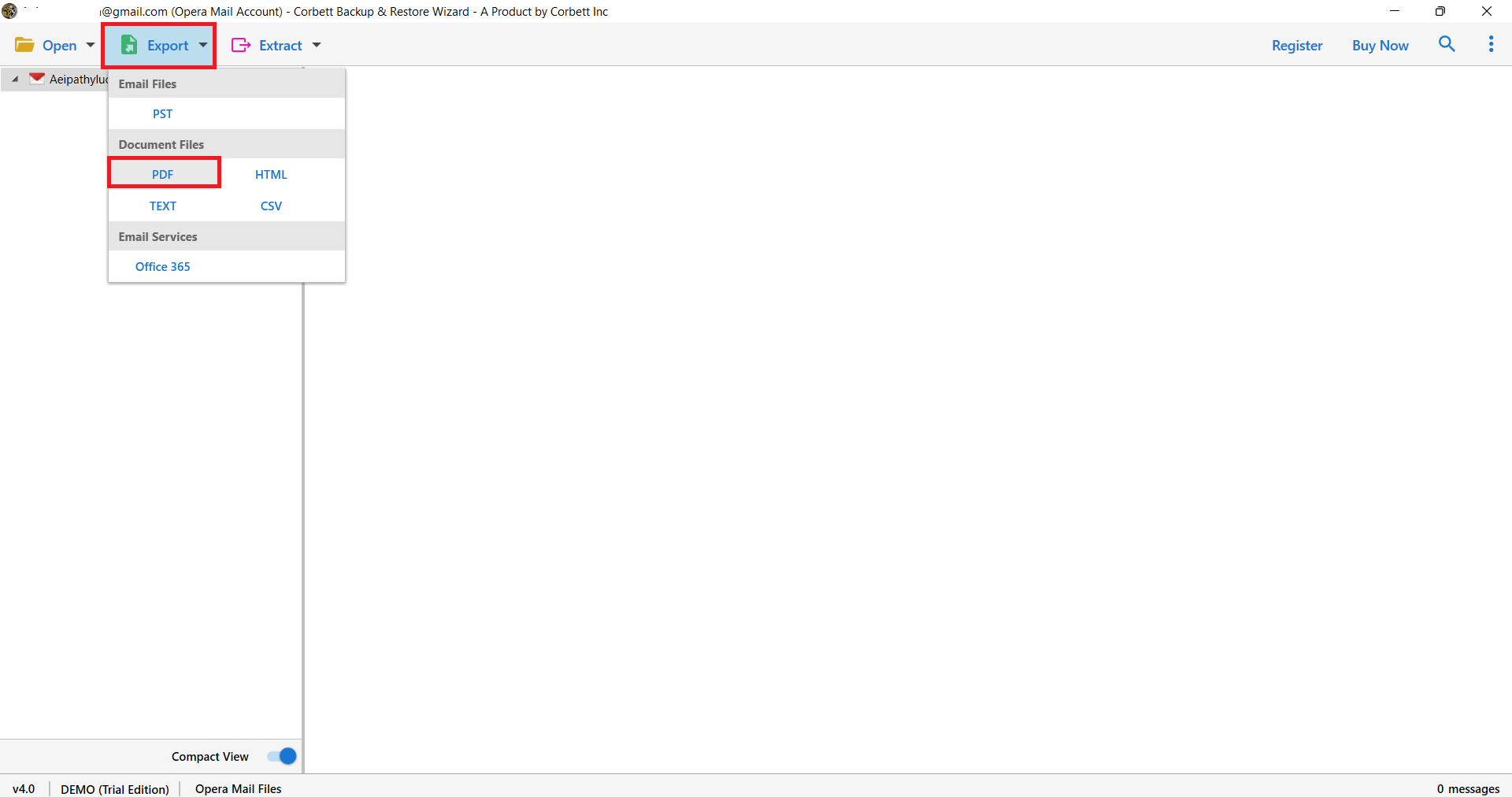 Finally, press the Save button after selecting the needed destination location for the resultant files using the Browse button.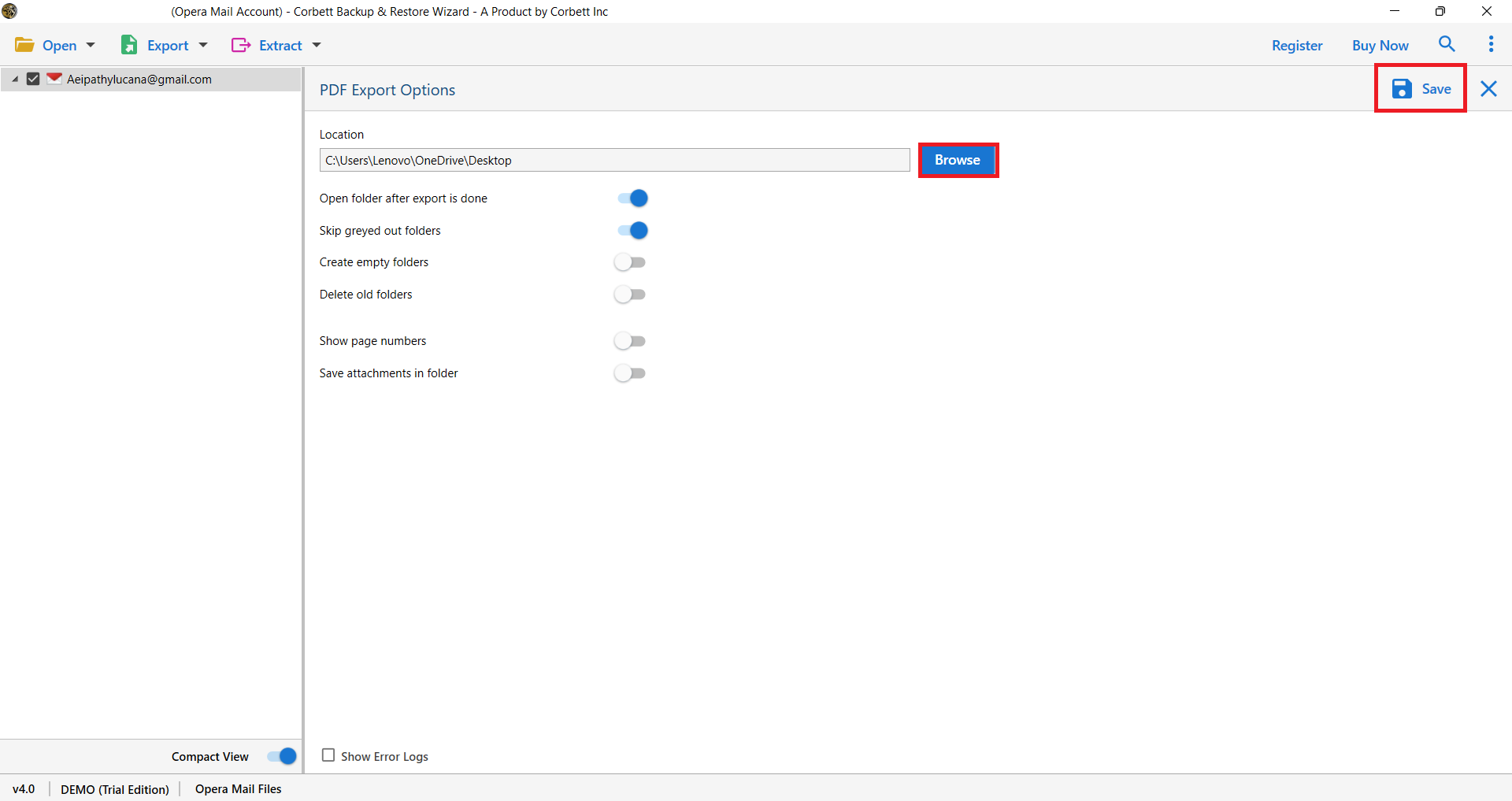 In a few seconds, your Opera Mail will be converted to PDF. Congratulations. Your process has now been completed and, as promised, in a very convenient manner.
That tiny procedure is one of the tool's many unique characteristics. Would you want to learn more about the tool's other features? We'd like you to know about them as well because that's how you'll learn more about them and why you should use this tool to convert Opera Mail to PDF.
Read about the Opera Mail to PDF Converter's features.
User Interface That Is Simple: You already know what makes this application important and unique: its user interface. It's incredibly simple to use; everything is explained, and there's no complexity to do it in your work. So, even if it's your first time, feel free to utilize it.
Manually Pick Opera Mail: You can't just select the full account with this application. You can also choose the Opera Mail folders or files manually. This function is most useful if you don't have any accounts set up on your device.
Batch Export Opera Mail Files: The ability to convert Opera Mail to PDF in bulk is what makes this application useful. You have the option of selecting several folders. If you wish to export a large amount of data at once, there are no restrictions.
Preview Opera Mail: We said that you may not need to have the account configured to convert it to PDF, and if you don't, now let you preview the email? You can't just simply go into its files and look at them. This software, on the other hand, can help you solve your problem. All emails and attachments can be viewed in multiple options with the help of this tool.
Browse Required Location: Do you wish to save your files somewhere other than the tool's default location? You don't have to, though. This software allows you to do your search for the place.
You can simply keep your files in a separate folder to prevent them from becoming mixed up with other data. With this tool, you can convert Emails into Thunderbird easily.
These features are only meant to give you a general idea of the tool; as stated in the heading, these are just a few of the options. So, if you want to learn more about it, you must take immediate action. With this tool, you can do a lot more things not only conversion you can extract email items like Attachments, Email Addresses contacts, and so more.
Final Thoughts
Converting Opera emails to PDF have never been easier, but it is now achievable with the help of Opera Mail Converter. This tool is ideal for this task since it is simple to use and converts Opera Mail to PDF quickly. As a result, we strongly advise you to utilize this tool and get expertise with it.