What are the Steps to Export Thunderbird Emails to G Suite?
Is it possible to import Thunderbird emails to G Suite or Google Apps accounts?
Mozilla Thunderbird is a free desktop email program that uses the MBOX file format to store data. Users must convert their emails from Thunderbird to G Suite when switching from Thunderbird to a web-based application.
Many of the users have the query on how to convert Thunderbird emails to G Suite and the advantages of switching to a G Suite account.
Why is it Necessary to Switch Accounts?
Thunderbird mailbox data can be accessible from the system where it is installed by activating POP settings, and the most popular reason for users to transfer Thunderbird emails to G Suite is to have access to emails from anywhere and on any device.
Using Gmail has Many Benefits
Gmail provides a lot of storage space, so you can store a lot of data there.
The Google Gmail email client requires no maintenance. It is a free service.
The data is stored entirely on Google servers. Therefore, it is accessible from anywhere.
Your data is completely safe and secure with Google.
Gmail works across all platforms and can be easily configured in Android, iPhone, Blackberry, and MS Outlook.
Hotmail and Yahoo accounts can be added to Gmail so that they can be managed with one account.
How to Import Thunderbird Emails to G Suite
You must activate IMAP settings in Gmail before attempting to transfer Thunderbird emails to Gmail.
Sign in to your Gmail account.
Select Settings after clicking the 'Gear' symbol.
Click Forwarding and POP/IMAP in the settings menu, then Enable IMAP Access under IMAP Access.
After that, double-click on the Thunderbird icon to launch the application. After that, follow these steps.
Click Tools> Account Settings in the Thunderbird application.
In Account Settings, click Account Action> Add Mail Account.
Click Continue after entering your credentials, such as your name, Gmail ID, and password.
It will take a few seconds to finish, and once it is, click Done.
Finally, right-click the email item, select Copy To > Gmail id, and select the appropriate folder.
As a result, your Thunderbird emails are sent to the Gmail folder.
How do I Automatically Import Thunderbird Emails into G Suite?
Manually transferring Thunderbird emails to a G Suite account is a difficult task for users. As a result, users seek specialized software to migrate Thunderbird to Google Apps. IMAP Migration tool is one such fantastic application that provides a direct option to move Thunderbird emails to a G Suite/Google Apps account. At the same time, multiple Thunderbird mailboxes can be migrated to a G Suite account. Furthermore, the software is simple to use and does not require any technical knowledge.
Let's have a Look at How to Import Thunderbird Mailbox Data –
The operation of this application is extremely simple and can be easily understood by following the instructions below:
1. Install the software on your computer OS and run it. After that select Open

2. Then select Desktop Email Clients, and the tool will display you a list of options, one of which is Thunderbird Accounts.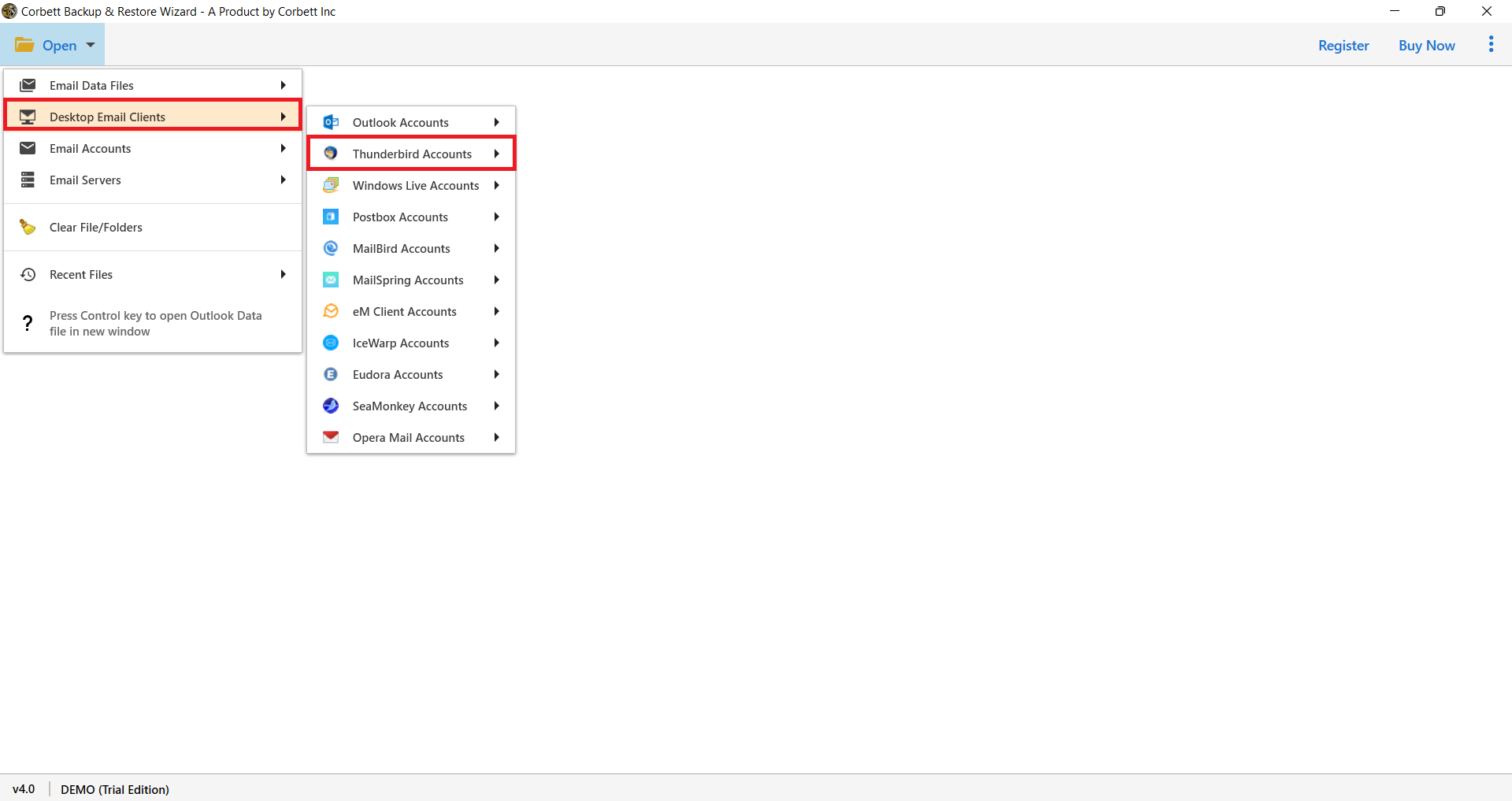 3. After that, the tool shows you there options where you can choose files and folders from the system, or if you have thunderbird in your system you can directly open it from the tool without any difficulties.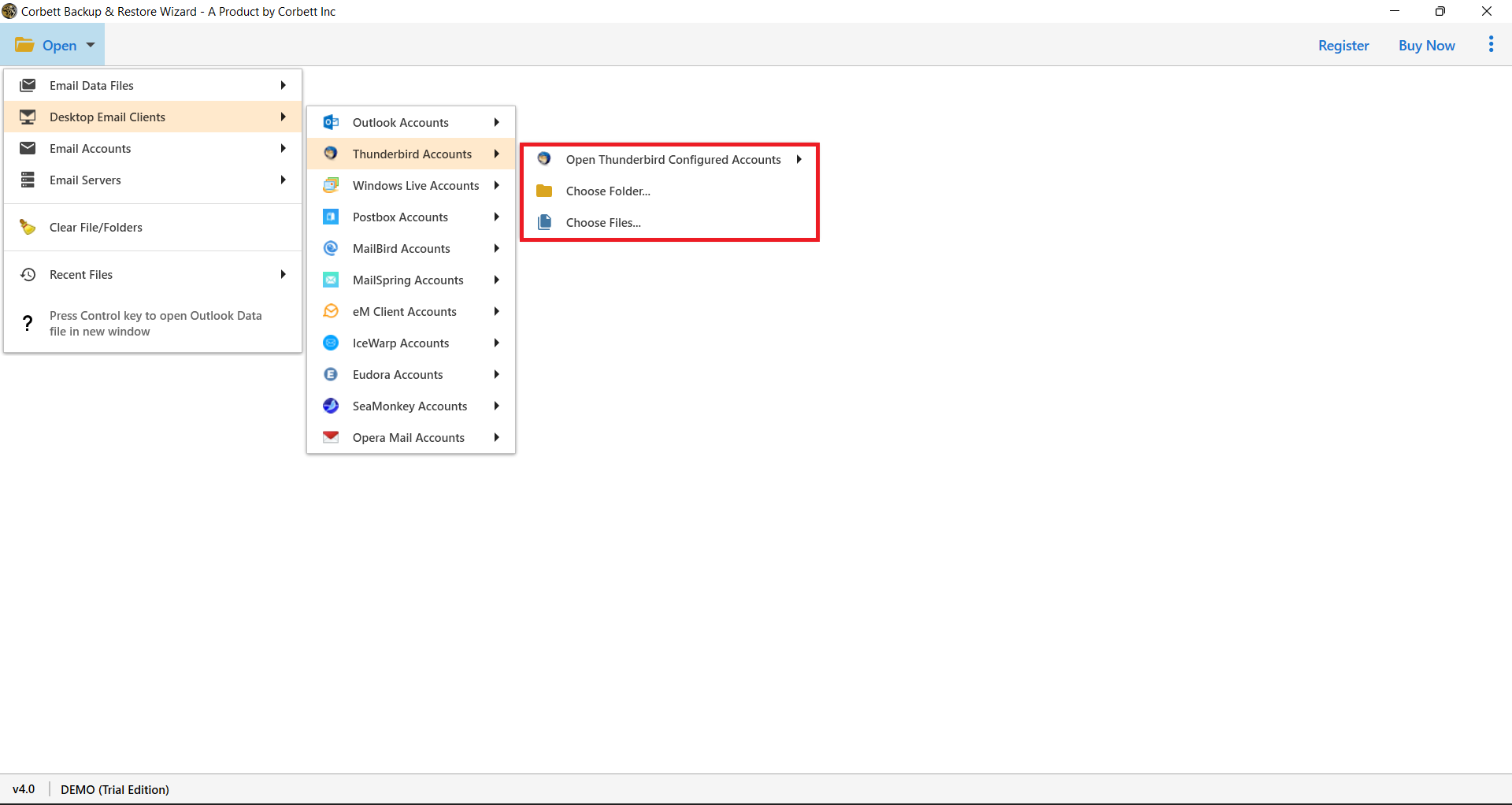 4. The tool then uploads the email files to the panel, where you can preview them by selecting one.
5. Choose IMAP from the Export button at the top of the ribbon bar.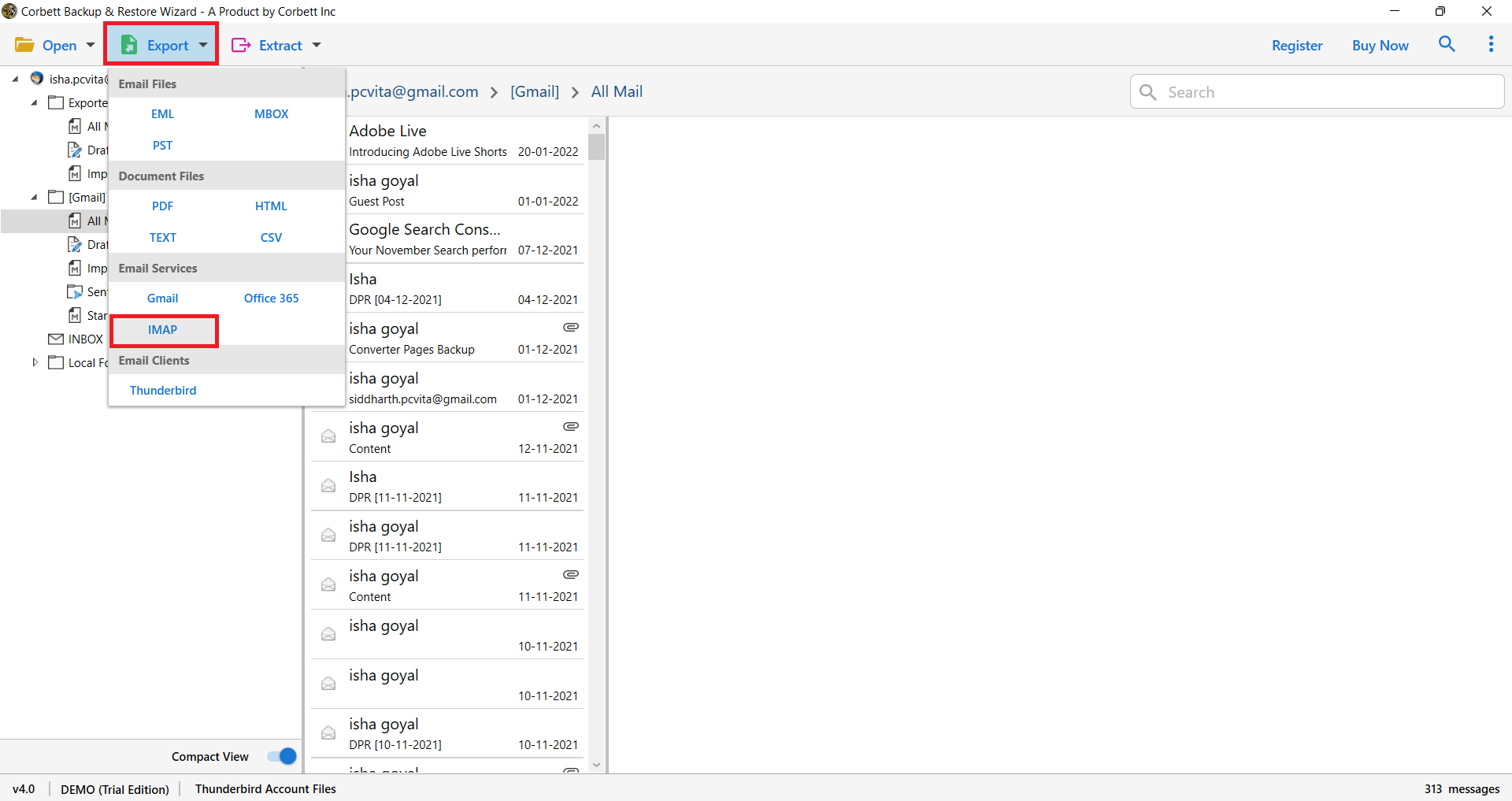 6. Finally, to begin the export procedure, click Save.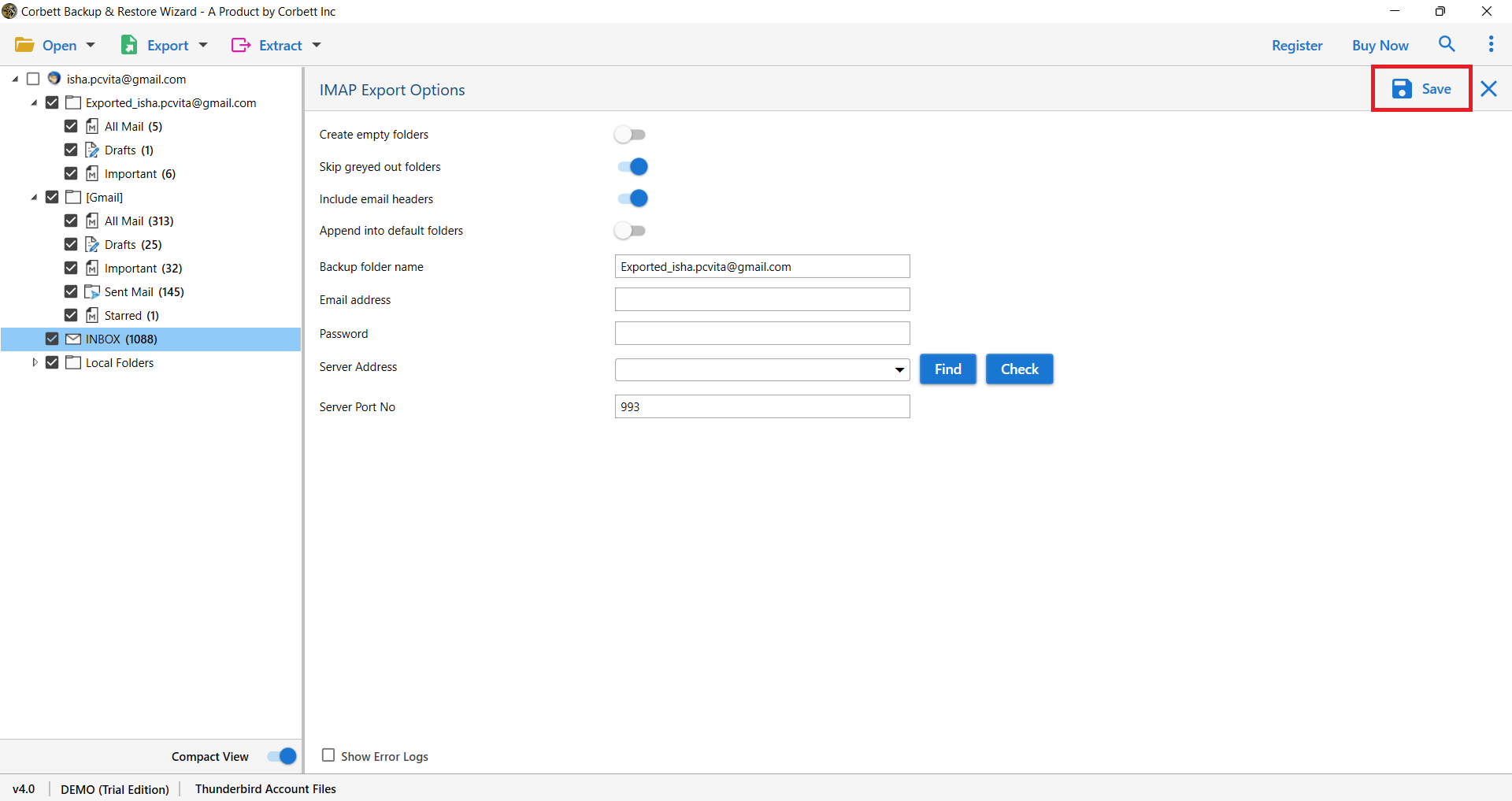 Benefits and Features of the Migration Tool
Thunderbird mailboxes can be selected from the default location.
Without any restrictions, import your Thunderbird profile to your G Suite account.
Loading large amounts of data quickly and easily
Completely self-contained utility with quick and fast migration.
Maintain the folder hierarchy and attachments during the transfer.
Installs on all Windows operating systems, including Windows 10, 8.1, 8, 7, and others.
Provide a dual-mode loading option for Thunderbird mailboxes – Organize your files and folders
Numerous Thunderbird mailboxes can be imported into multiple G Suite accounts.
For all users, a free trial of Thunderbird to Google Apps Migration is available.
The simplest and most straightforward technique for transferring Thunderbird emails to G Suite account.
For any questions, please contact our support service 24 hours a day, 7 days a week.
User's Similar Queries Topic:
Final Thoughts
In this article, we'll show you how to import Thunderbird mailboxes to your G Suite account in a secure and trustworthy manner. Users may get 100 percent correct results with this software without losing any email attachments. Most significantly, you will receive a free trial version that will allow you to familiarise yourself with the software's function; however, the trial will only allow you to import 10 emails per folder.