Best Way to Directly Extract Attachments from Postbox – Perfectly Explained
Want to Extract Attachments from a Postbox Account? If you want to save bulk attachments from Postbox without losing anything. Then this article will help you to extract attachments from Postbox in a few simple steps.
As we know, Postbox is a Windows and Mac desktop email client, newsreader, and feed reader. It was published and sold by Postbox Inc.
The creators of Postbox are a number of former Mozilla developers. Based on Mozilla's Thunderbird email program, the software was built using Gecko, Mozilla's browser engine.
To run Postbox 7, you'll need 8GB of RAM, 200MB of hard drive space, Mac OS 10.13 (or later), and Windows 8 (or later). Microsoft Windows runs in 32-bit mode on 32-bit and 64-bit systems.
Back to the Topic to Save Attachments from Postbox Emails. If you want to Migrate Postbox Emails to Office 365 then you can read this article. This article will guide you to complete the migration.
How to Extract Attachments from a Postbox?
There are two ways to extract and download the email attachments from Postbox emails. Both methods will be explained in this blog.
There is only one manual way to save email attachments as we all know that to save a limited amount of email attachments from Postbox. You can easily open and save it directly without any hassle.
But we face a struggle when we need bulk attachments from the emails. So to extract attachments from Postbox we require an automatic solution to ease our work and provide us with complete results without any difficulty.
There is only one solution to extract bulk attachments from Postbox is Corbett Software Email Attachments Extractor
Manual Method to Takeout Attachments from Postbox Mail
The Attachment Pane is often found at the lowest of the message window underneath the message body. Each attachment is represented as an icon that may be manipulated as if they were within the Finder or Windows Explorer. On Windows, one attachment is often selected and saved with drag & drop, and on Mac, this will be through with multiple attachments selected directly. There's also a Save button at the very best of the section, which may allow you to avoid wasting saving lots of lots of all attachments to a specified destination.
Automatic Solution to Save Attachments from Postbox Emails
Email Attachment Utility helps you to complete the process without worrying about security and safety. Users have plenty of concerns, but this application helps you to extract attachments from Postbox emails in a very simple way.
You don't have to worry about attachment file extensions. This tool extracts any type of attachment like documents, images, PDFs, and so on. To save attachments from Postbox follow the given step by steps guide to know the process.
Complete Steps to Extract and Save Attachments
Before Starting the process download the tool in your system to get started
1: Starts from the Open option given by the tool in the first window
2: Hit the Desktop Email Clients option and select Postbox account for setup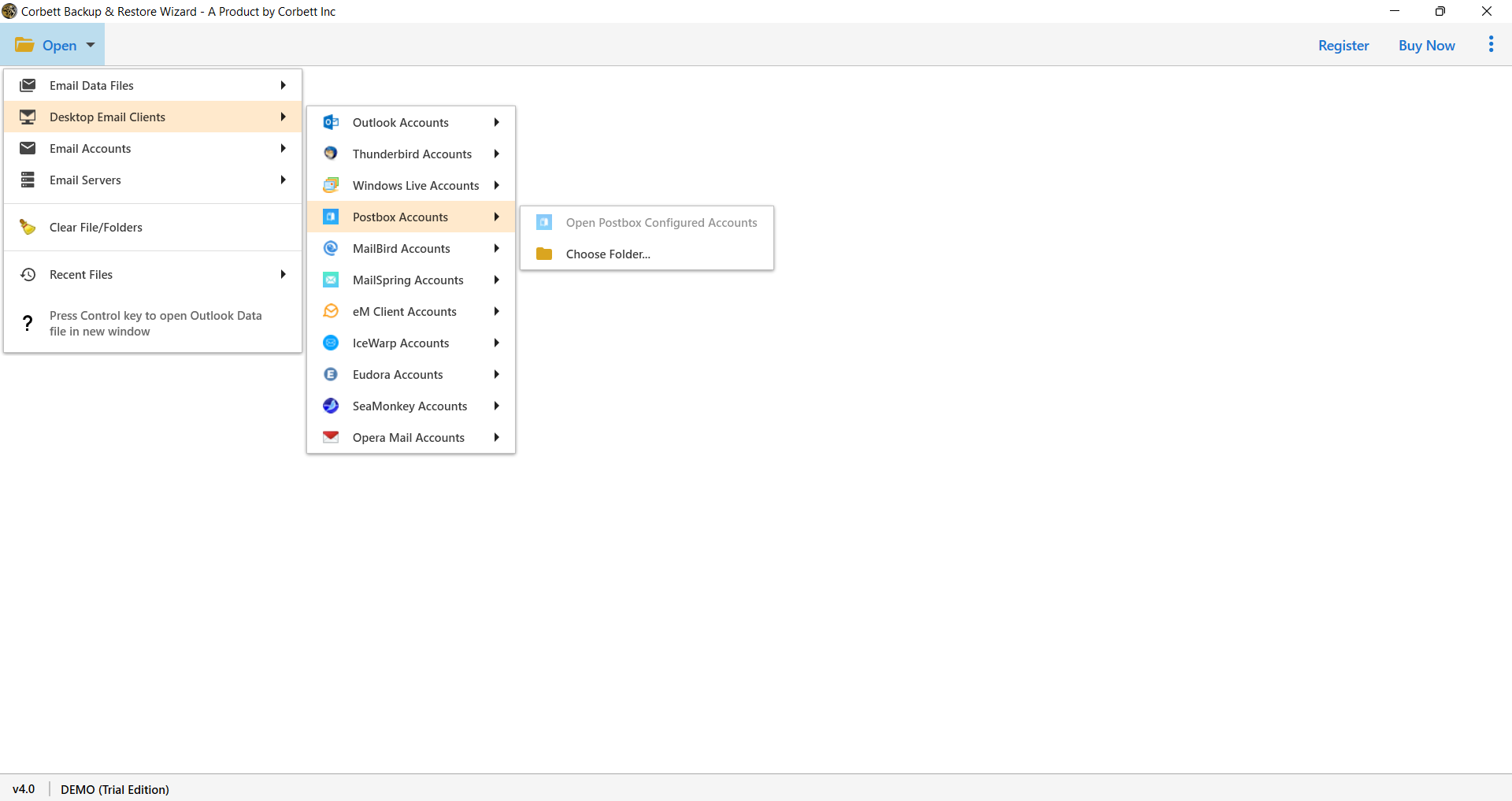 3: You can directly open a Postbox account if you already login into your system or choose folders from your system
4: Then the utility uploads all your Postbox data into the tool
5: Now, Select the Extract option and hit the Attachments choice to extract attachments from the Postbox account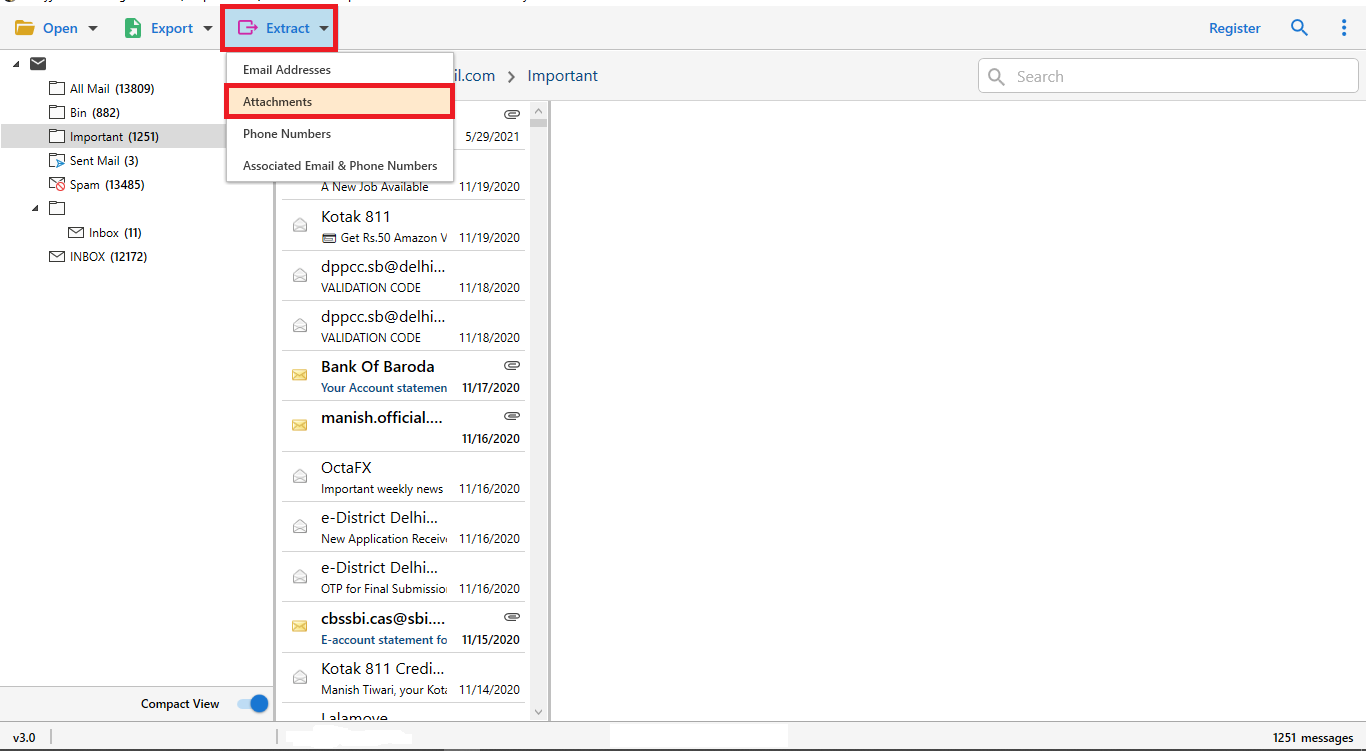 6: Finally, click Save to download extracted attachments from the Postbox emails
With this tool, you can extract a variety of email elements without any extra effort. This tool enables you to have a bucket of advantages and features that no other tool can provide you. However, You can
convert Postbox emails into PDF
, HTML, Text, and so on.
Automatic Software's Key Features
If you choose something, you should consider all of the advantages that come with it. We should see a dash of the most important aspects of using this automatic tool.
Think about data security when attempting to extract attachments from Postbox. This utility is exceptional in every manner when it comes to extracting attachments from Postbox.
Move Selectively: If you're looking for a way to explicitly extract attachments from Postbox, this contraption will do the work.
Brief and Quick: Even if you're a customer with limited data on subtleties. This expert utility can significantly assist you with the process of completing the task of extracting attachments from Postbox emails.
There have been no changes to the original documents: Every time you go through the transfer process, there is a slew of dangers waiting for you. Regardless, employing this tool will protect you from any data loss that may occur during the extraction process.
Author's Recommendation
If you're looking for one of the most valuable tools to complete the extraction work, this article will be really helpful. You may quickly save and extract attachments from Postbox in bulk with this software.