Easily Extract Email Addresses from Thunderbird Folders
Thousands of users are looking for the greatest Thunderbird email address extractor in today's technological environment. If you're one of those people who want to extract email addresses from Thunderbird to vCard and CSV formats, your problem is now addressed. In this blog article, the process will explain how to extract email addresses from Mozilla Thunderbird folders in a comprehensive and simple manner.
Before you can solve the problem, you must first understand why users wish to extract email addresses from Thunderbird profile files in CSV and VCF formats.
How to Export Mozilla Thunderbird Email Addresses to vCard and CSV?
To export email addresses from Mozilla Thunderbird profiles, you can follow two primary processes, each of which has multiple sub-steps. We've proposed a full step-by-step procedure for completing the task. The procedures are shown here with actual screenshots so that people may understand how to collect email addresses from Thunderbird profiles.
Method 1: Free Email Addresses Extraction from Mozilla Thunderbird
We took extensive study and testing in order to find a manual technique, and we were fortunate enough to find one that met our requirements. The steps below will show you how to extract email addresses from your Thunderbird folder:
1. On your computer, Open Mozilla Thunderbird and go to Address Book.

2. Go to the Tools menu and pick Export from the drop-down menu. This will start the extraction process for Thunderbird email addresses.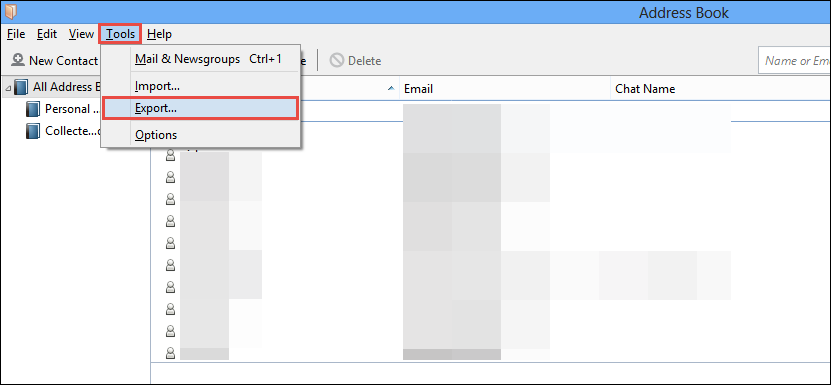 3. The Export Address Book box appears, and you must choose Comma Separated (System Charset) from the 'Save As Type' choice. Then, browse to the location where you want to save the resulting CSV file. To save the 'Personal Address book,' click the Save button.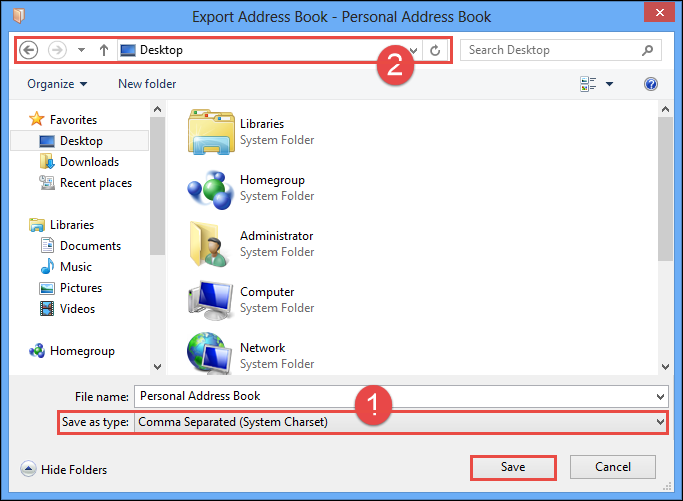 4. Repeat Step 3 to save the Mozilla Thunderbird mailing client's 'Collected Address book.'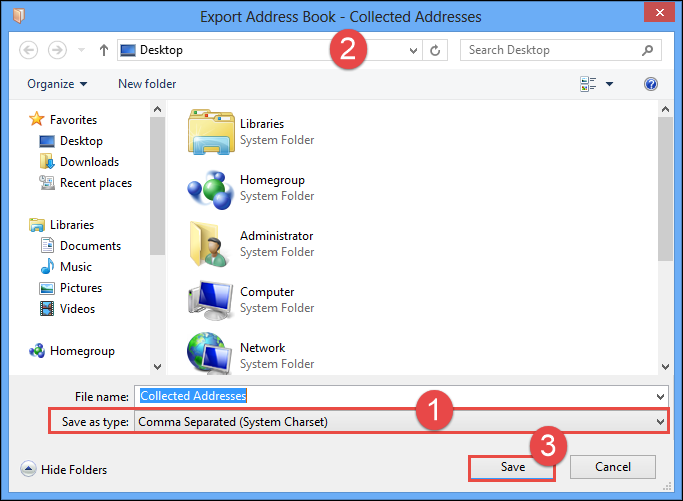 5. Close the email client and go to the PC location you found in Step 3 and click on it (4). This step ensures that the Mozilla Thunderbird address book CSV format has been successfully extracted to the appropriate place.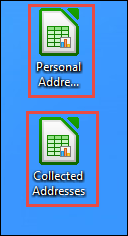 Important Note: Method 1 requires the installation of the Mozilla Thunderbird email client in order to work. There is, however, no manual solution available if Thunderbird's email app is unavailable. For those who want to extract email addresses independently and quickly from their Thunderbird folder, Method 2 is the only option.
Method 2: Solution for Independent Extraction of Thunderbird Email Addresses
The technique involves the usage of specialized software known as Experts Email Address Extractor. It's a stand-alone program that enables Mozilla clients to extract Thunderbird contacts addresses. It also offers a variety of handy choices for saving the extracted email addresses in any of your preferred formats. To instantly extract email addresses from Mozilla Thunderbird, go through the following instructions:
Install the software on your computer.
1. Select Open> Desktop Email Clients> Thunderbird Account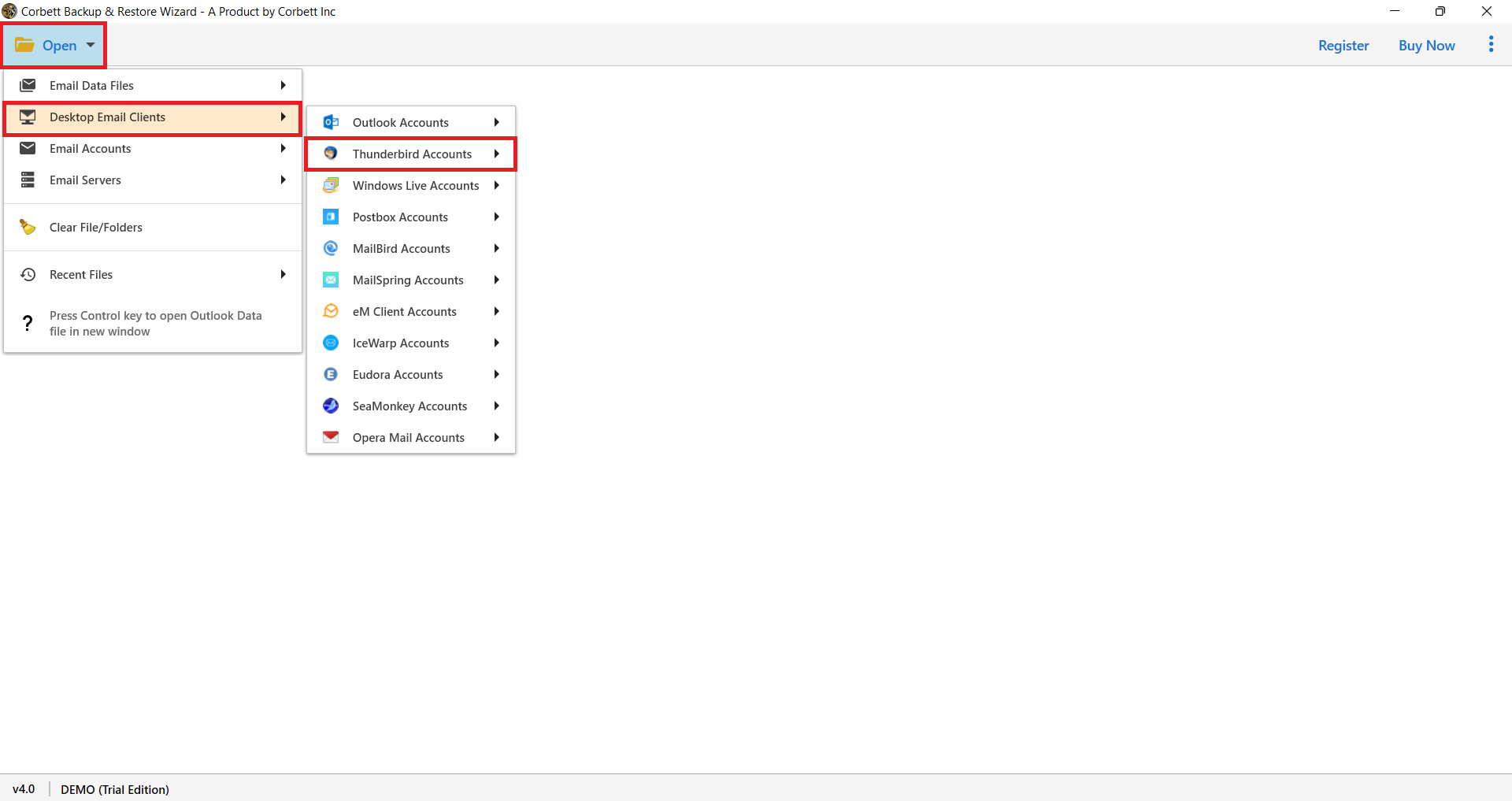 2. Configure your thunderbird account or choose thunderbird files and folders, after that the tool uploads all your thunderbird data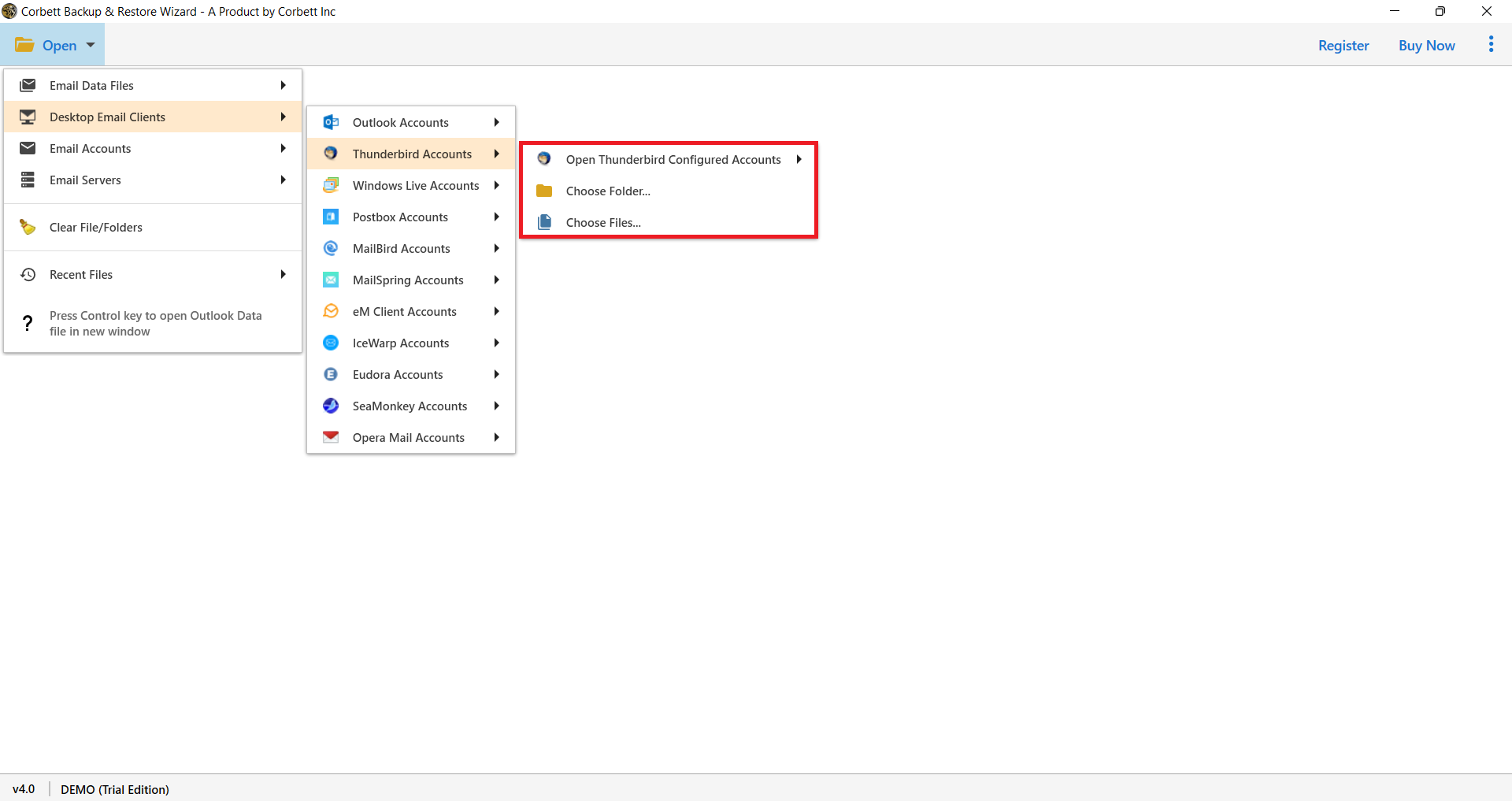 3. Preview Thunderbird Emails into a variety of options: Content, Message Header, Hex View, Raw Message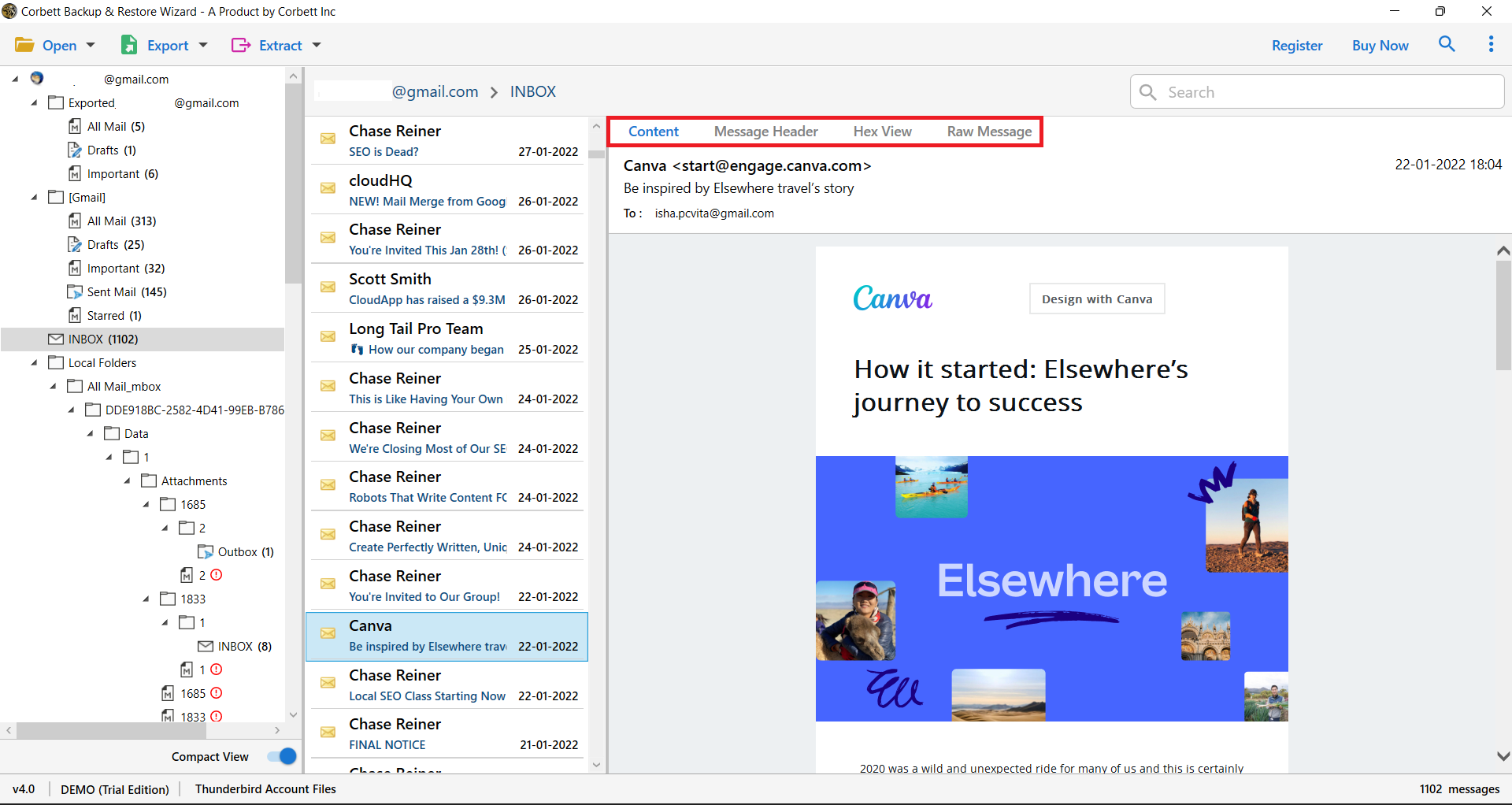 4. Then select the Extract option and click Email Addresses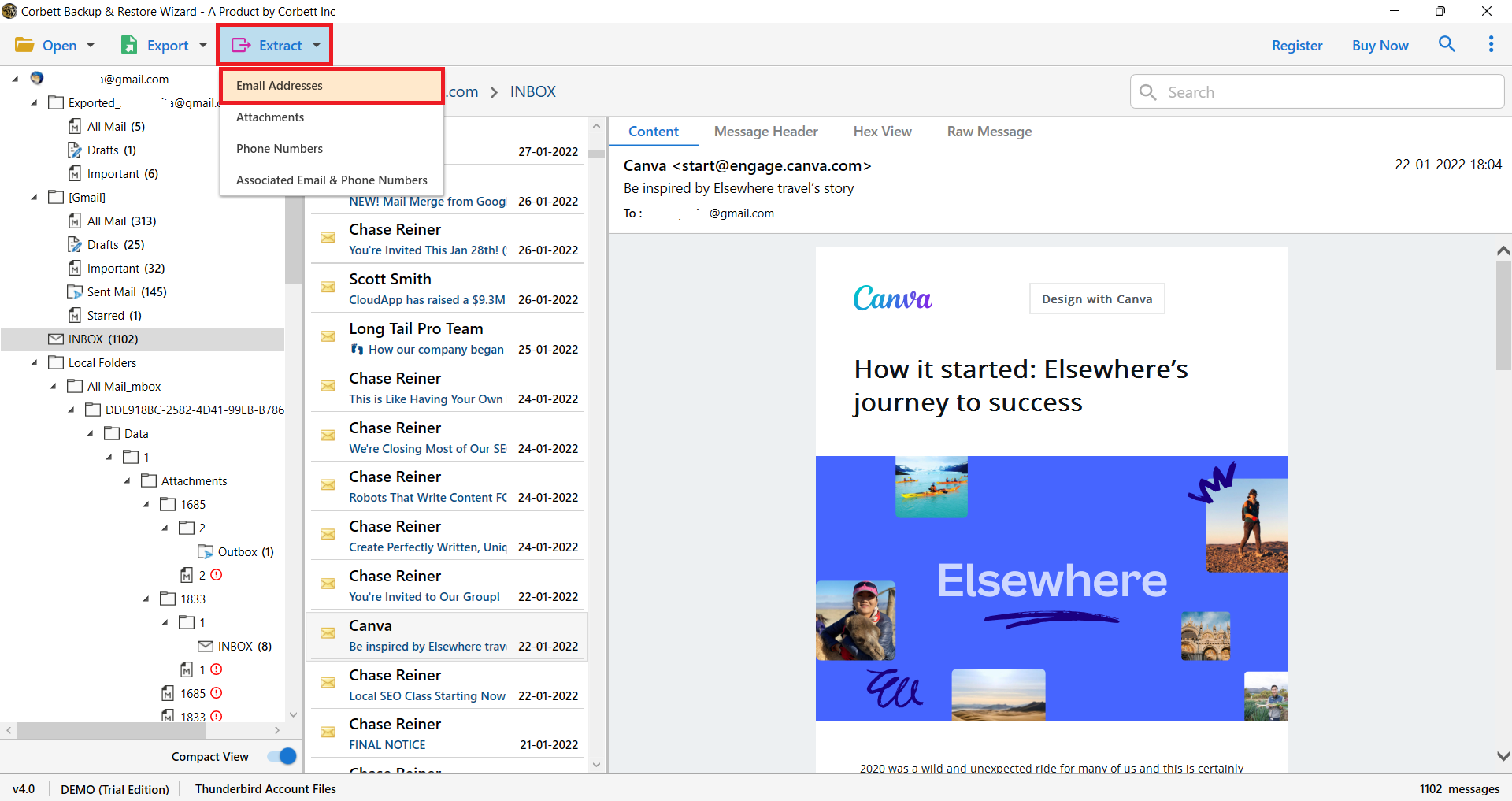 5. Extract Email Addresses window will open, enable the given options as per your requirements, and select Extract to start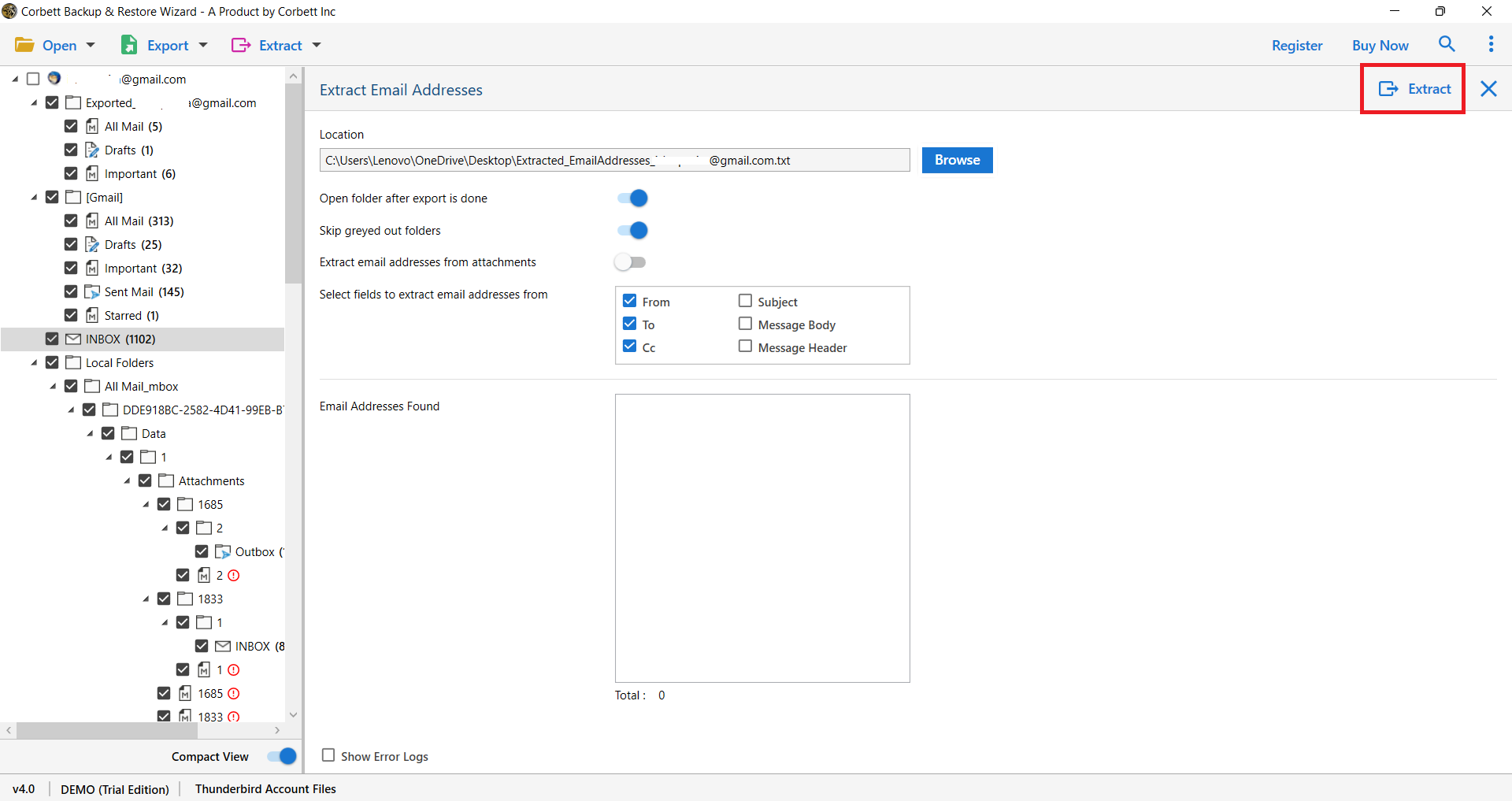 Select the one with whom you can Complete easily
To extract email addresses from Thunderbird, there are two options. If you have the Thunderbird email client installed on your computer, use the first option without hesitation. Otherwise, use the Thunderbird email address extractor to have a Hassle-free extraction process.
Advantages of Thunderbird Email Address Extractor
Thunderbird email address separator is compatible with the most recent Mozilla Thunderbird editions, including 68.0, 60.0, 52.0, 45.0, 38.0.1, 31.0, 24.0, and others.
The Thunderbird email address extractor creates standard CSV and vCard files that may be used by a variety of email clients, services, and devices.
This application offers a distinct option for extracting Thunderbird email addresses from "From, To, Cc, Email Body, etc." according to the user's preferences.
Thunderbird email address separator is an excellent tool for obtaining Mozilla Thunderbird email addresses for use in email marketing campaigns.
It's an excellent tool for extracting email addresses in bulk from Thunderbird folders, saving users time and effort.
Author's Suggestion
Related questions may be readily resolved after reading this blog post on "how to export email addresses from Mozilla Thunderbird." The free sample edition of this software allows you to extract up to the first 10 email addresses from each Thunderbird folder. After you've satisfied yourself, you may upgrade to the pro edition of Thunderbird email address extractor to remove all limitations.