How to Migrate Yahoo Mail to Office 365 in Batch? [Solved]
In today's technology-based era, users are seeking better email applications that can cater to their needs. Yahoo Mail is an email application that was preferred by people in earlier times. However, now it is lagging due to its limited features and not being able to meet the requirements. So, users have to migrate Yahoo mail to office 365.
Office 365 is a web-based email application known for its advanced and multiple features. It provides easy to use interface and a professional environment to its users. It resolves all the issues that users normally face in some web-based email applications.
Why do Users Migrate from Yahoo Small Business to Office 365?
The main reason to migrate Yahoo mail to Office 365 is its basic functionality, which is sufficient for small organizations. In contrast, Microsoft 365 provides advanced features with a flexible environment that meets the needs of its professional and basic users.
Moreover, Yahoo's mail is Acquired by Verizon Communication, which could be a safety gap for users. On the contrary, Office 365 is quite advanced to support modern problems, and that is the only reason why Yahoo users want to make a shift to the current best Microsoft 365 account.
Free Solution to Transfer Yahoo Emails to Microsoft 365
There is no direct manual solution available to migrate Yahoo mail to Office 365. However, we have a free manual trick to complete the process, but it requires technical knowledge. If you want to make this process effortless, you should use the Email Migration Tool.
Log in to your Yahoo mail account. Go to Account security and enable Allow apps that use less secure sign-in

Now, open MS Outlook and go to File> Info> Add Account and click on Manual setup or additional server types.

Then, click on the Next button to continue further.
Choose the POP or IMAP option from the Choose Your Account Type window and then click on the Next button to continue.

In the opened window POP and IMAP Account Settings, enter the Yahoo mail credentials with an email address and password. You may click on Remember password to avoid pop-ups.
Now, in the incoming mail server, type pop.mail.yahoo.com, and in the outgoing mail server, type smtp.mail.yahoo.com. Click on Next to move further.

Click on the More Settings option and enter the name of the account.
Choose the Outgoing Server tab and then click on My outgoing server (SMTP) requires authentication and Use the same settings as my incoming mail server.

Open the Advanced tab and for the POP3 server, type 995, and for the SMTP server, type 465. Select SSL as the encryption type and select the This Server Requires an Encrypted Connection option.

Click on OK > Next and finally on the Finish option. Once done then Exit and restart the Mail Client.
On the top of the page click on the Send/Receive tab and choose the Send/Receive All Folders option. You can see all your Yahoo folders have appeared in the main panel.

You may now go to the default location and check if the exported yahoo mails are in PST format.

Here, you have completed the first step to migrate from Yahoo Small Business to Office 365 Account. In the next section, you will learn how to transfer configured Yahoo profile data to Office 365.
Migrate Yahoo Mail to Office 365 with Azure & Drive Shipping
To transfer Yahoo emails to Microsoft 365, the user needs to send the exported PST file using the following method.
Method 1: Using Network Upload
First, copy the SAS URL and install Azure AzCopy.
Then, select files to upload to your Office 365 account.
Then, view the uploaded files.
Create a new import mapping file.
At last, create the import job in Office 365.
Method 2: Drive Shipping Method
It requires importing PST files with SAS URL and then shipping the hard drive containing the PST files to the Microsoft centre.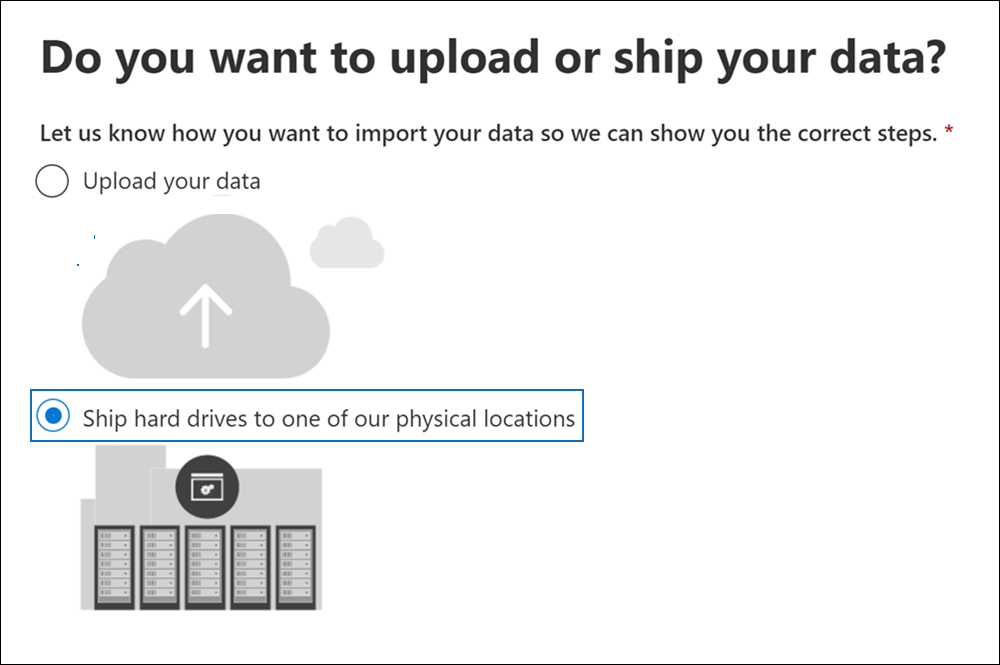 Why do Manual Solutions to Migrate Yahoo Emails to Microsoft 365 Fail?
The manual method requires a technically sound expert to operate the function as it becomes a challenging task for a novice user. It is a lengthy and time-consuming process, there might be chances of data loss during the migration process.
Alternative Solution to Transfer Yahoo Emails to Microsoft 365 Account
Migration has become very common nowadays. People keep switching from one email application to another to satisfy their requirements. It is to be noted that the manual solution to migrate Yahoo mail to Office 365 is quite complicated, and involves the chance of data loss.
Now, let's utilize the Yahoo Migration wizard to accomplish the process within a few mouse clicks. It is a professional tool preferred by many users for its best outcome. The software can easily migrate Yahoo mails to office 365, not only this the software is capable of performing batch and selective migration with no downtime.
Also, a video solution is available to perform this task. Users can watch the video to get a detailed overview of the automated working process.
Step By Step Instruction to Migrate Yahoo Mail to Office 365
Follow the steps to complete the process of migration
Download and Install this software on your PC.

Then, Go to the menu bar on upper-left & select the open button.

After that hit email accounts and as necessities are tapped on add account.

Go to the Advanced settings decisions under enter your IMAP server at the spot it is asked.
Then, will thusly explore the records and you ought to just tap on Office 365 out of the given various decisions.
Tap on export and click on Office 365 account.

In the next window of the software apply the data filters and click on the "Save"  button to end the process. Here, you have successfully migrate Yahoo Small Business mailboxes to Office 365 account with all data attributes.
Final Words
In the above blog, it has been observed that the need for a better platform arises due to the changing technology and evolving needs. Migration seems to be the best solution in this respect. However, in the above lines, you have learned about the manual and automated procedure to migrate Yahoo mail to office 365.
So, we recommend you to go with the automated method. This method is the fast and safest method to transfer Yahoo emails to Microsoft 365. It helps you to overcome all disadvantages of the manual method.
Similar Topics: