How to Migrate Office 365 to Gmail Account? Free Solutions
To find the finest possible platform, people are increasingly migrating from one email platform to another. Some people favor Office 365, while others choose Gmail because of its user-friendly UI. As a result, we'll go through three different techniques to migrate Office 365 to Gmail in this post. So, let's begin the post…
Why do Users want to Migrate Email from Office 365 to Gmail?
As we all know, Office 365 is intended for business users, although Gmail can be used for both personal and business purposes. As a result, some customers desire to copy emails from Office 365 to their Gmail accounts so that they can utilize them for both work and personal purposes.
Office 365 is a subscription-based email service that costs money, whereas Gmail (Personal) is completely free. That's why most MS Office 365 Users want to Migrate Office 365 to Gmail for better functionalities. Additionally, user's get some extra features with a Google Mail account as described below:
Gmail account has the following features:
A customizable email address (for example, you@yourcompany.com) in the paid edition
Every free account gets 15GB of cloud storage.
Email searches powered by Google
Messages sent instantly
Advanced spam filters… plus a whole lot more!
You can use Gmail to access all of your email services, including contacts, archives, and sent mail, from any web browser, anywhere! You're no longer reliant on desktop or onsite email clients. These are some of the reasons why users wish to migrate email from Office 365 to Gmail account.
Manual Guide to Forward Office 365 to Gmail Account with Screenshots
This option is available for users who are using free Gmail accounts and want to migrate Office 365 email to Gmail temporarily. However, the process is lengthy and cannot be performed for bulk users. You must skip this solution if you are looking for a hassle-free way to migrate Office 365 to Gmail account.
Follow the steps mentioned below to forward Office 365 to your Gmail Account.
1. Log in to your Gmail account where you want to import emails from Office 365.
2. Go to the Settings option by pressing the gear icon.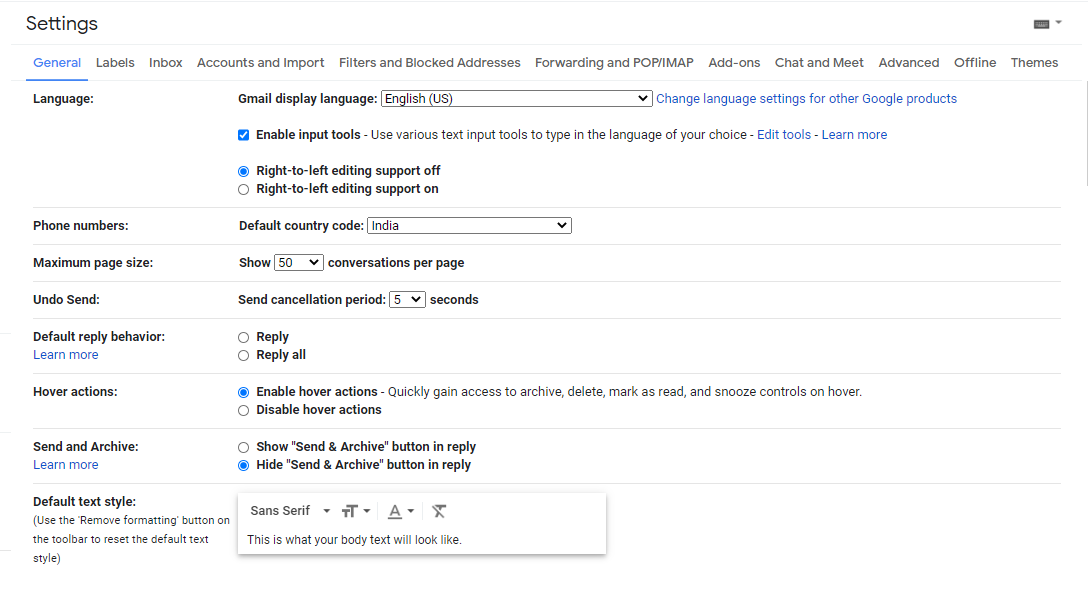 3. Go to the Accounts and Import tab, then select Import mail and contacts.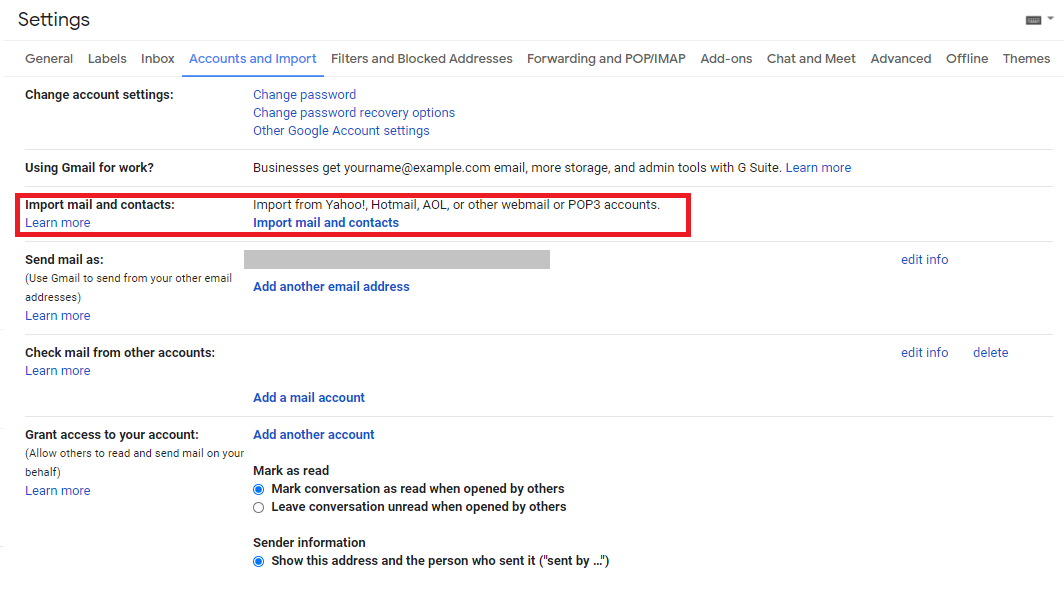 4. Hit the Continue button after entering your Office 365 account information.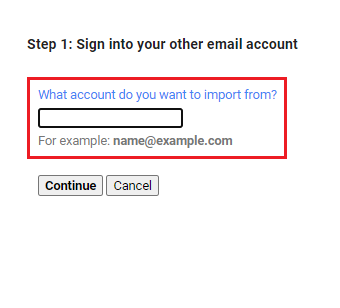 5. Your password needs to be entered and your Port ID needs to be changed to 995.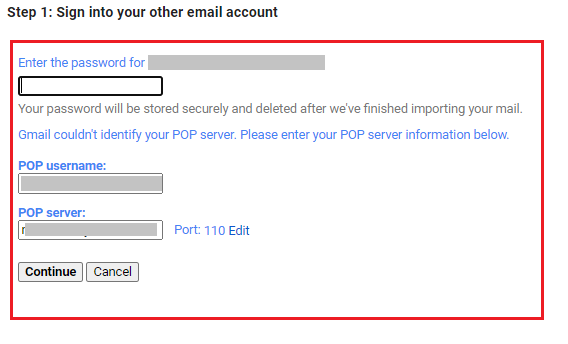 6. Select the appropriate check-boxes in the Import mail option.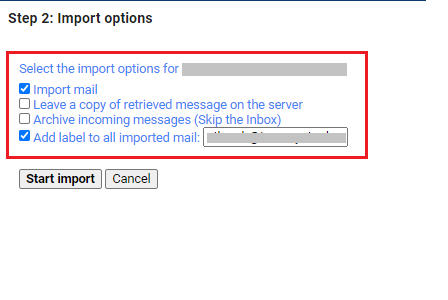 7. By clicking Start Import, you will begin the import process.

8. You can now check your Office 365 import status by going to your Gmail account and selecting the "Accounts and Import" section. At last, click on the "Apply" button to migrate Office 365 to Gmail account.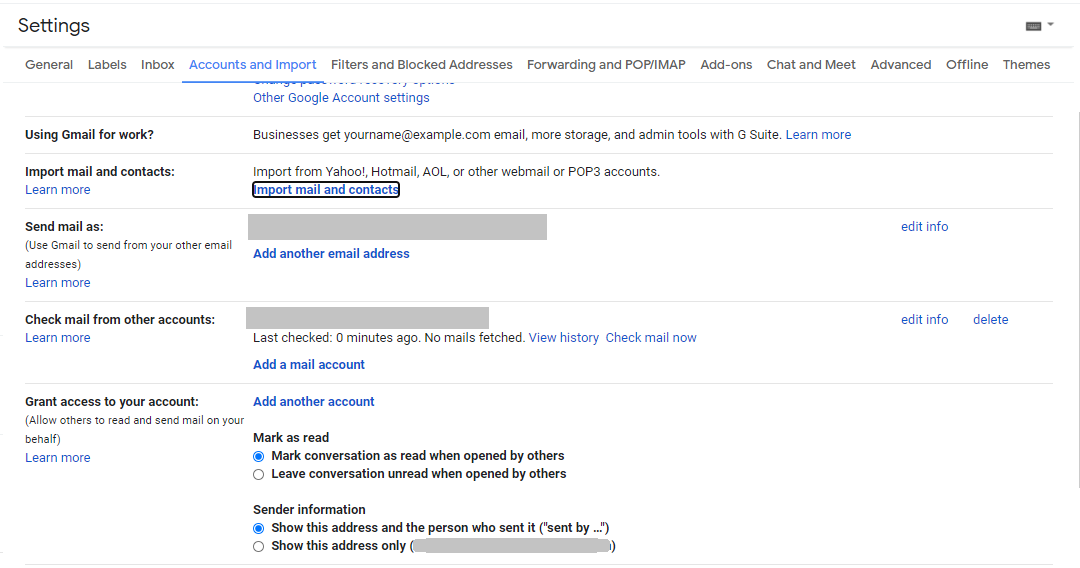 Limitations Associated With Manual Data Forwarding
Note that the manual method cannot be used with multiple Office 365 accounts at the same time. There are a few drawbacks to using the manual approach that you should be aware of:
It is such a lengthy and time-consuming process, the user may make a mistake, which leads to data corruption.
Non-technical users found it difficult to understand, and they were unable to migrate email from Office 365 to Gmail account.
When approaching the manual solution, data consistency can be affected.
Automatic Solution to Migrate Office 365 to Gmail Account in Bulk
To bulk migrate email from Office 365 to Gmail account users can use the Corbett Email Migration Tool. This toolkit helps you to import multiple Office 365 account data to your Gmail account without any worry. Users can also manage multiple users O365 accounts with this single utility.
The software comes out with a user-friendly interface that makes the entire conversion process more reliable & easy.  Also,  a dedicated support team is available to assist users around the clock. Download the software for free, and follow the steps mentioned below to migrate Office 365 to Gmail account in a secure & precise manner.
Automated Solution Working to Import Office 365 to Gmail
Download the tool in your computer system by clicking on the Download Now button.
Start the migration of emails from Office 365 to Gmail by clicking the Open option.
After that select the Email Accounts option and hit Add Account from the drop-down list.

Next, in the pop-up window enter your Office 365 account credentials.
And preview the Office 365 emails along with attachments in the tool panel.

Then click the Export option and select Gmail from the drop-down list.

Finally, "Apply the Data Filters", and click on the "Save" button to migrate Office 365 to Gmail account.

Author's Suggestion
Both manual & automated solution to migrate Office 365 to Gmail account is perfectly explained in this blog. Users can manually forward Office 365 emails to Gmail account but there are certain limitations associated with it. For safe & secure Microsoft 365 to Gmail Migration users can go with automated solution by Corbett that assures you complete data migration without any data loss or failure.