Export SeaMonkey Emails to Gmail Account – Complete User Guide
If you are looking for a reliable solution to export SeaMonkey emails to Gmail. Then this guide will be the best outcome for you to solve the migration of SeaMonkey Email to Gmail.
If you're like most users, you want a free email converter–not one that's complicated or inaccurate. You want an email migration tool that's quick and easy–but works well.
There is no Manual Method to perform the export process of SeaMonkey Mail to Gmail directly. You have to use a third-party tool to perform the migration.
When you open up Migration Tool, you have a simple and unique user interface. An Automatic solution is the fastest and easiest way to migrate over 3000 emails in just a few minutes.
We automate the migration process by downloading emails in batches, and we provide a clean and organized migration tool with which you can easily view and send your migration emails. There's just one utility that meets all these criteria: IMAP Migration Tool
It Converts:
SeaMonkey Emails to Thunderbird
Email from SeaMonkey to Office 365
SeaMonkey Mailbox to IMAP Account
Best of all, it's the only SeaMonkey Mail to Gmail converter that gives you the seamless experience you're looking for.
Export SeaMonkey Emails to Gmail Account
The Converter is the perfect package for your SeaMonkey Email to Gmail migration needs. We've put together a tool to make it simple for you to move your email data from one email client to another. The tool's interface can be set up with just the click of a mouse in no time you'll be well on your way to migrating your email data.
In Short, Steps to Perform SeaMonkey Email to Gmail Migration
To start the export process First, you need to download the tool in your Windows Operating System
1: Install and run the utility in your Windows Operating System

2: Click on the 'Open' option

3: Select 'Desktop Email Clients' and 'SeaMonkey Accounts'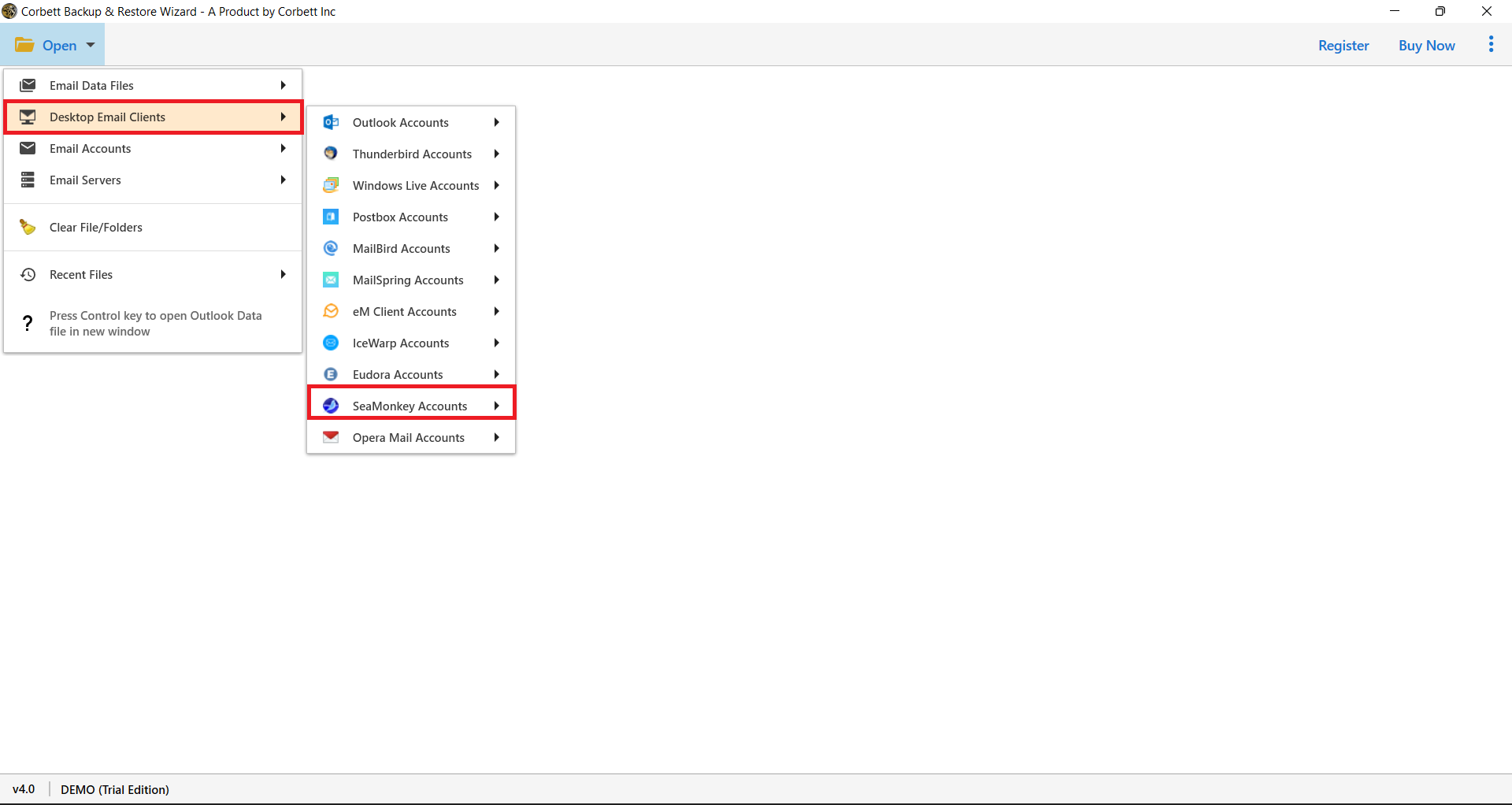 4: Select the option as per your need, You can Open SeaMonkey Configure Account directly or Choose the Folder if you don't have SeaMonkey Account.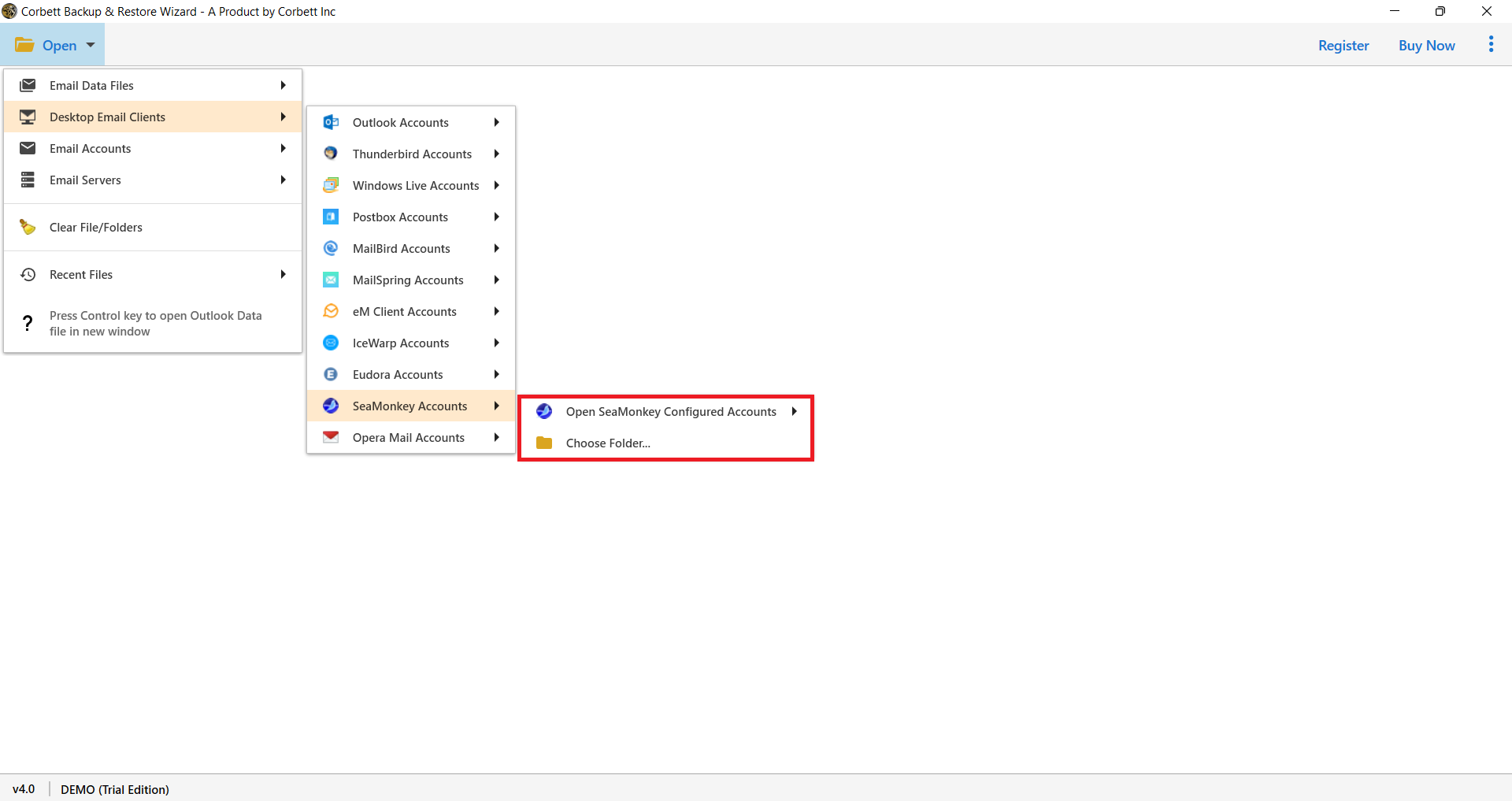 5: Software starts browsing the SeaMonkey files and folder. Preview SeaMonkey emails by selecting an email.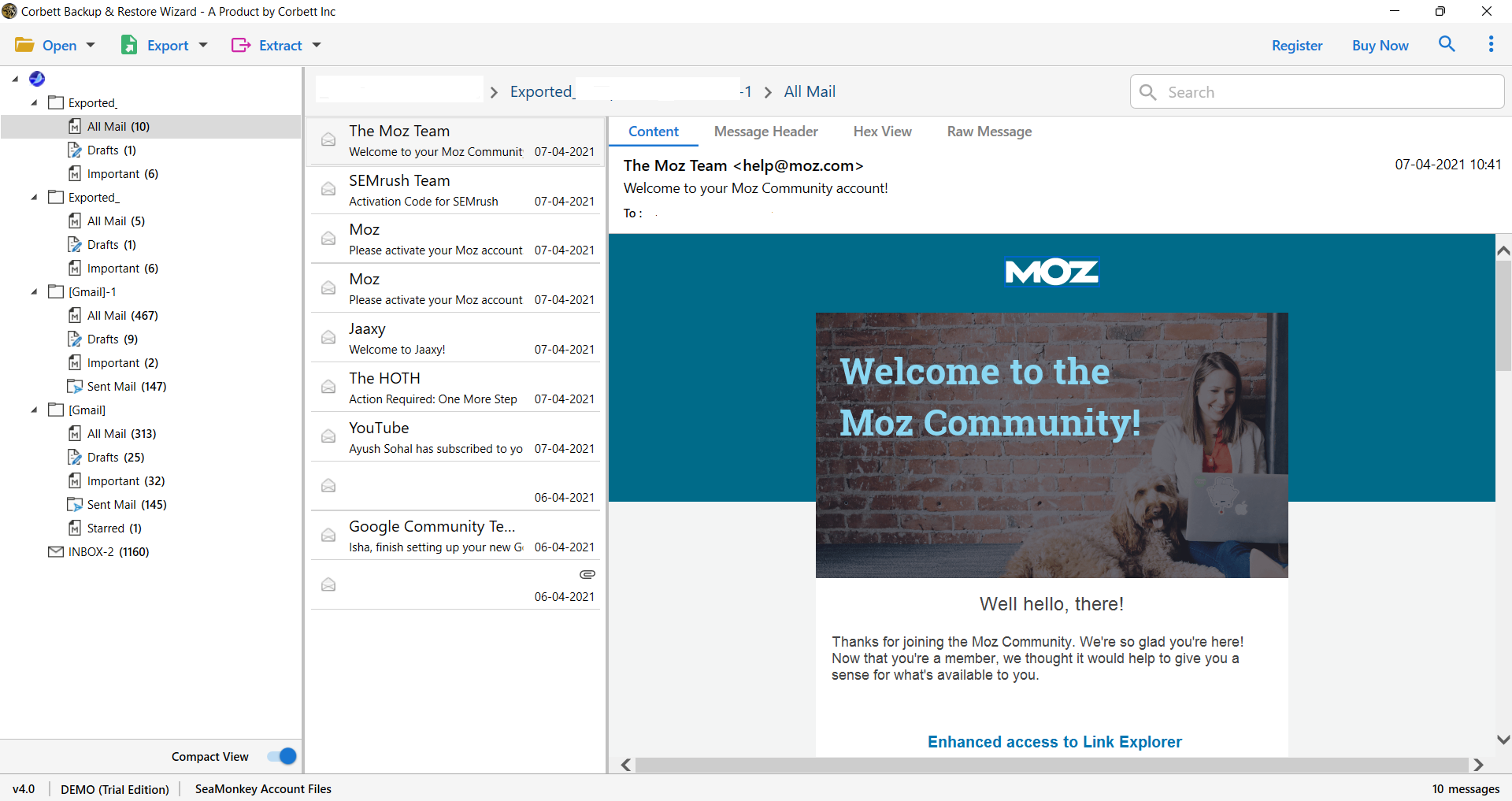 6: Select Export to save SeaMonkey emails to Gmail Account smoothly.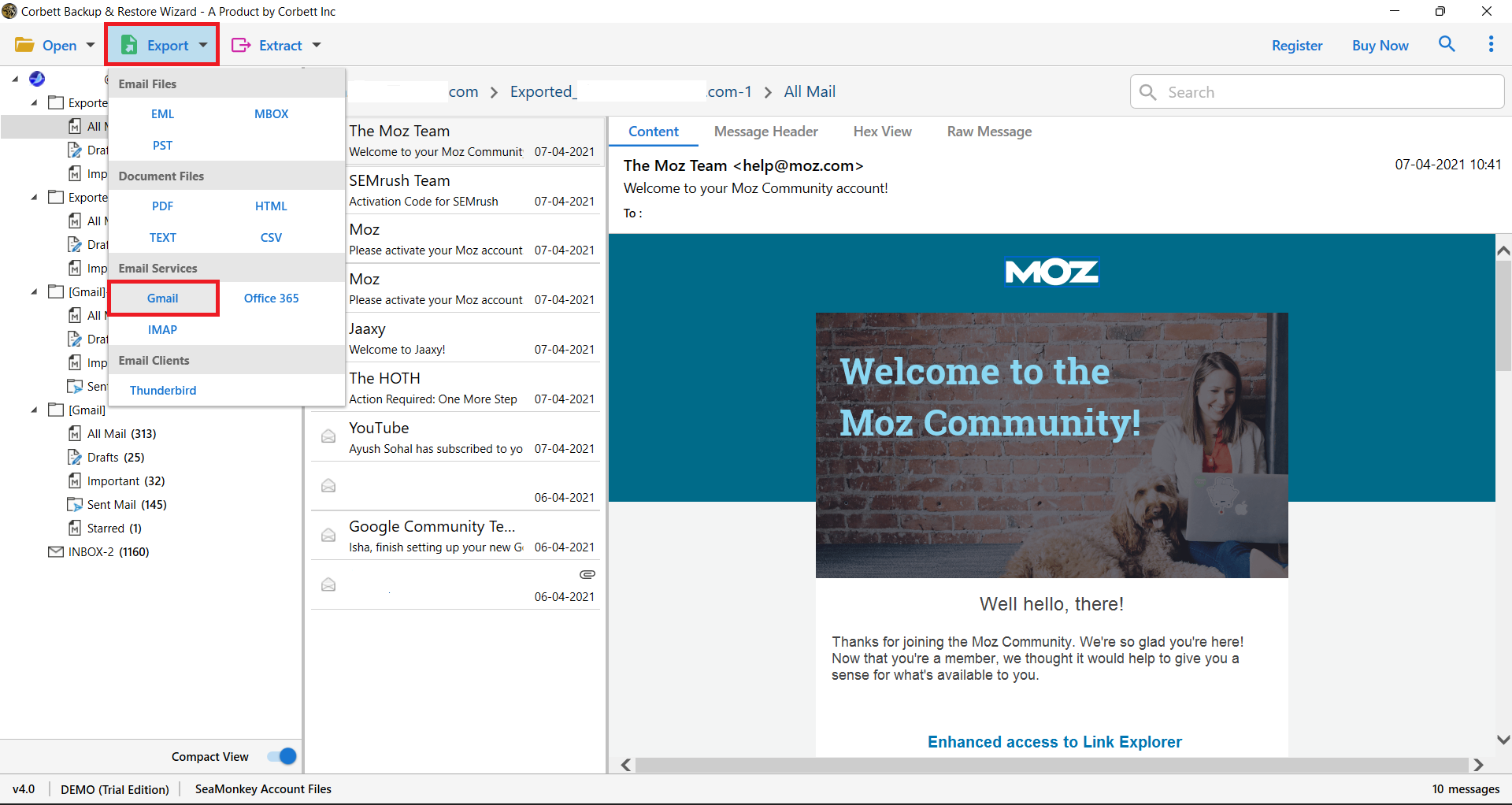 7: Enable the Gmail Export Options and select Save to start the migration.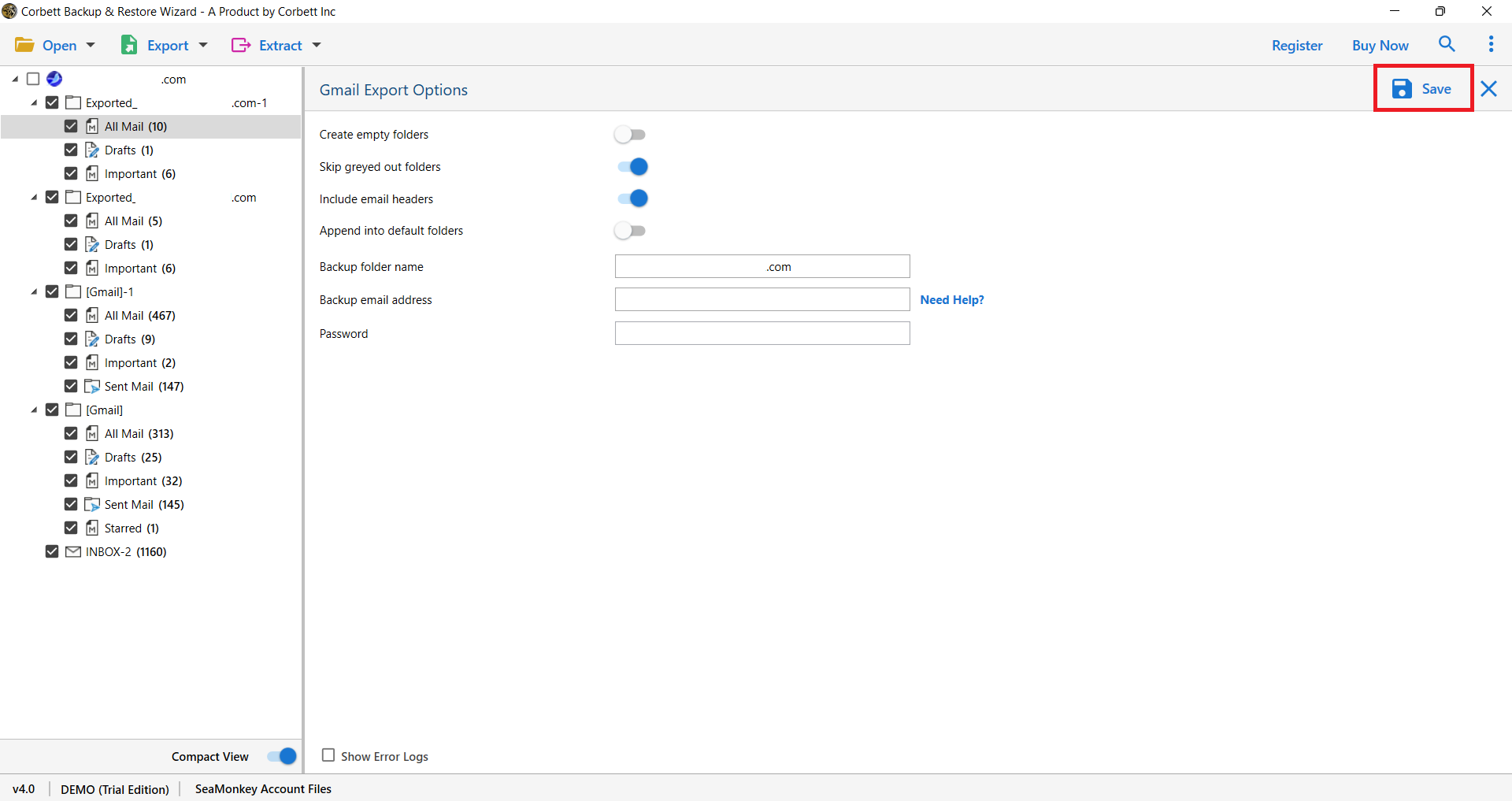 Complete the migration process with the help of a professional's recommended tool. It provides you with numerous features along with the migration process.
Why Should You Choose Conversion Tool?
This tool enables you to convert SeaMonkey Emails to Gmail Smoothly and provides you with some advanced features along with email migration.
The Tool provides you bulk migration of your emails files and folders
It enables you to export emails along with attachments
You can export Selective files and folders from bulk data
It Provides you to Extract all attributes from an email file
The utility is compatible well with all Windows Operating System
Extract Advance elements such as Email Addresses, Contact Photos
Maintain Folder Hierarchy and File Structure during Migration
At last! A Free Demo Version that lets you:
The tool provides you with a free demo edition to export SeaMonkey emails to Gmail smoothly. It converts your first 10 files/ folders flawlessly. Users can understand the graphical interface of the utility and purchase the full edition of the tool. The full version enables you to export batch emails from SeaMonkey Mail to Gmail.
Conclusion
In this blog post, you get the most recommended solution from IT experts. This tool will help you to export a large volume of emails from SeaMonkey to your Gmail Account directly in a single go. A non-technical user can easily perform the process without the need for technical knowledge.