Export Mailbox from Eudora to Office 365 Account With Attachments
Summary: Do you want to know how to move all of your emails and attachments from Eudora Mail to an Office 365 account? Are you attempting to move emails from Eudora to Office 365 straight, without losing any data? Then, to convert Emails, download the Corbett Email Converter software and follow the instructions below.
Eudora is a desktop-based email client that works with Mac OS X Apple Mail, Microsoft Outlook, and Linux. Qualcomm was the first company to create Eudora. However, it is now maintained by the Mozilla group, notwithstanding Qualcomm's consent. Microsoft Outlook and Eudora Mail are quite similar. IMAP, POP3, and SMTP protocols can all be customized. However, the Eudora email client is currently experiencing some problems. This is why they're looking for a way to seamlessly migrate emails from their Eudora mailbox. Let's look at some of the most prevalent reasons for migrating Eudora to Office 365.
The Benefits of Exporting Eudora Emails to an Office 365 Account
Windows 10 caused Eudora to crash.
The remote content privacy protection provided by Eudora is unsatisfactory.
Despite the fact that you can save or preserve search criteria, the Eudora application does not provide smart folders.
Secure messaging is not included in Eudora.
The Eudora app has issues with users being able to open links.
Benefits of Office 365 include simple access to online mails, meetings, calendars, and invites, among other things. Organize and systematize your professional tasks. If you search the internet for a way to export emails from Eudora to an Office 365 account, you will find that there isn't one. No such option is available. It is not possible to move Emails directly to the Office 365 cloud.
Moving Eudora Mailboxes to Office 365: A Step-by-Step Approach
You can't rely on the manual way to migrate Eudora to Office 365, as you've undoubtedly already learned. But don't be concerned! There is a perfect solution.
The MBOX Converter Tool is a one-stop solution for converting your Eudora emails to your Office 365 Webmail account. It is a low-cost service specifically designed for users who want to migrate their MBOX emails to a Microsoft Office 365 account. The software can transfer all types of MBOX files, including mailbox files with and without extensions files. As a result, any user can migrate their MBOX files from Mozilla Thunderbird, Eudora, Opera Mail, SeaMonkey, or Apple Mail to any supported email application.
Before you begin the process of migrating Eudora to Office 365, you must first download the software by clicking the following button:
1. To access Eudora Accounts, go to Open>> Desktop Email Clients>> Eudora Accounts.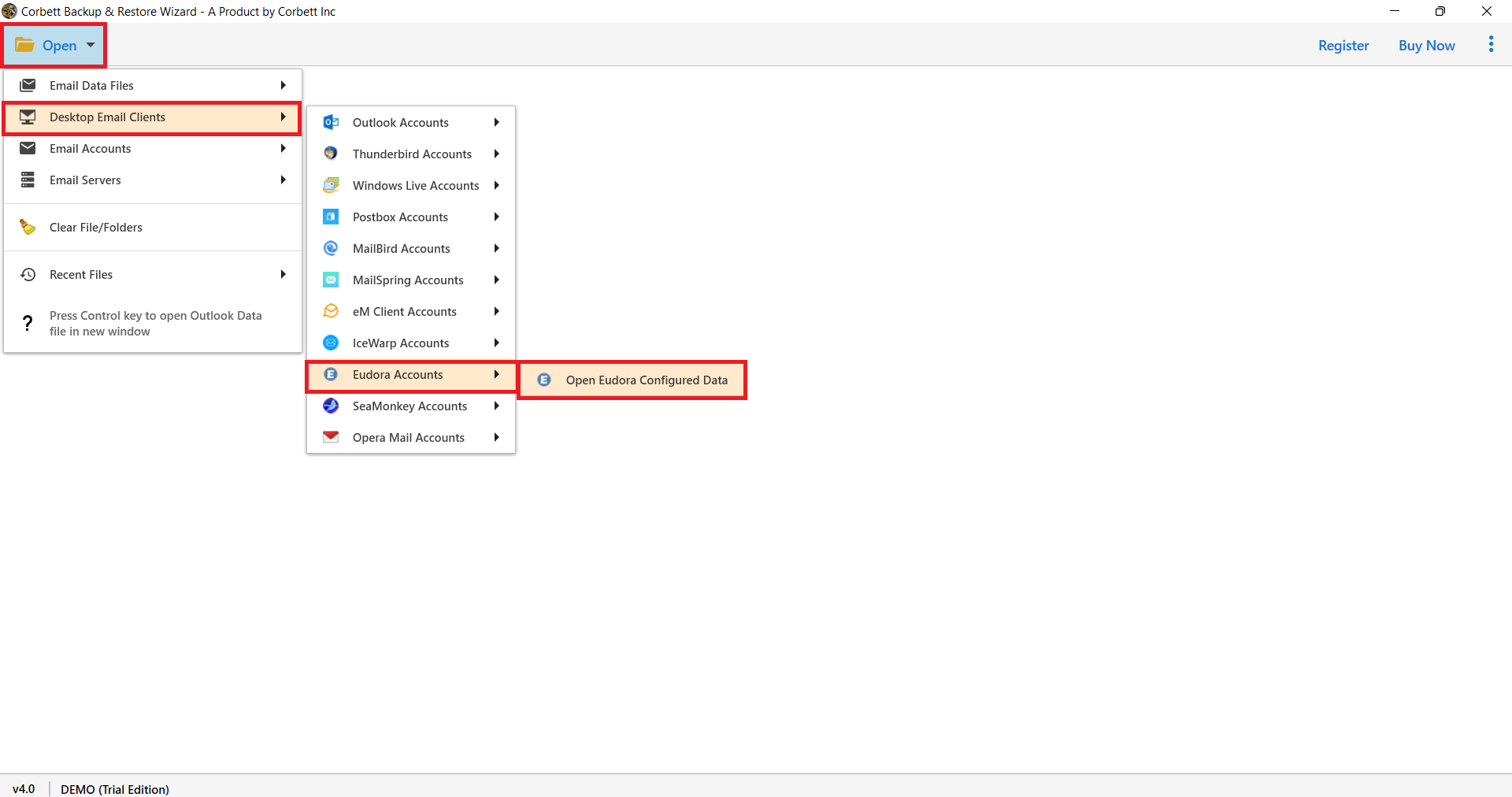 2. Or you can Select Email Data Files >> Eudora Files >> Choose folders & Files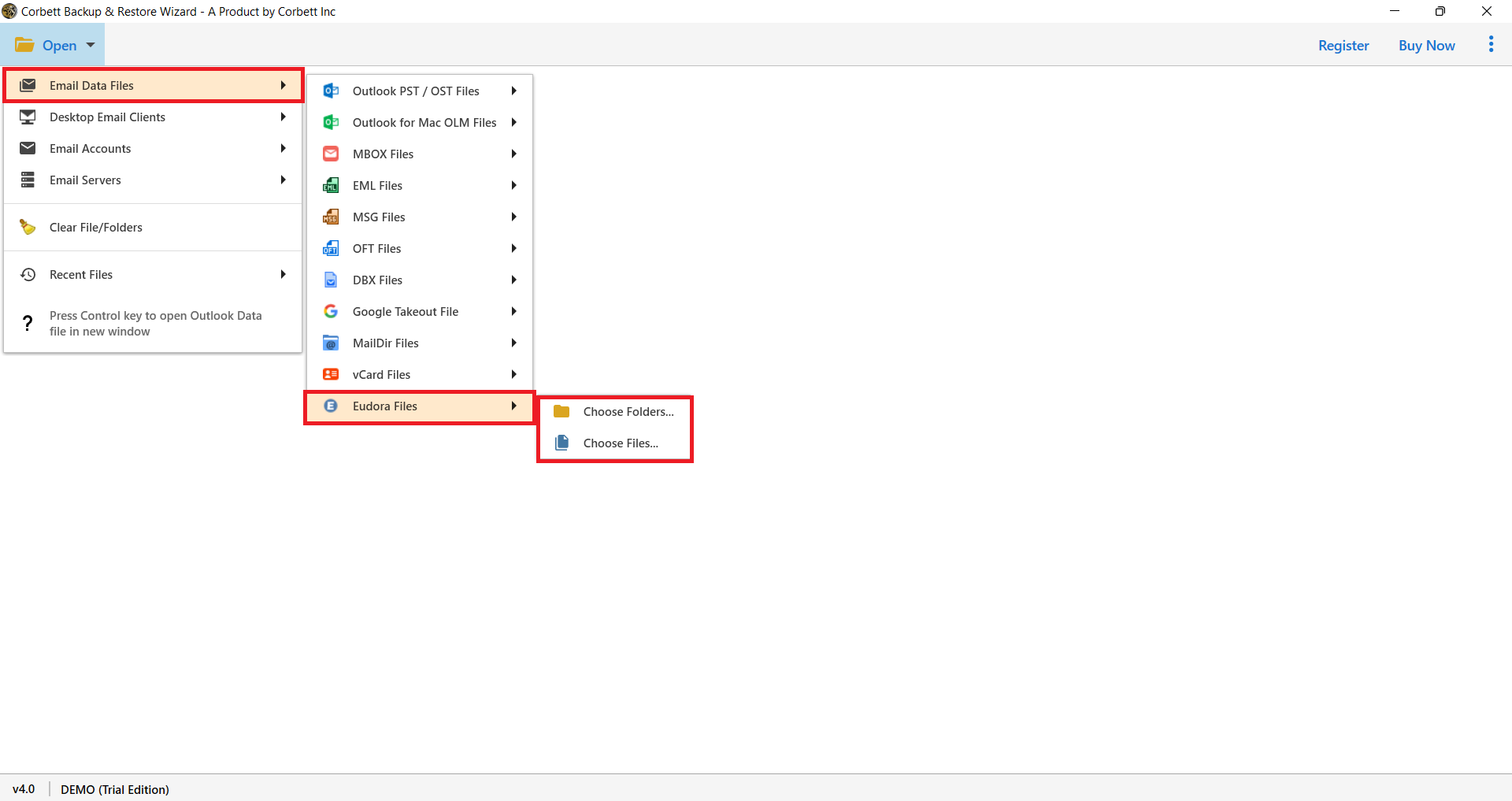 3. Add the files and view all of the stuff in your mailbox. Select Office 365 as the saving place by clicking on Extract.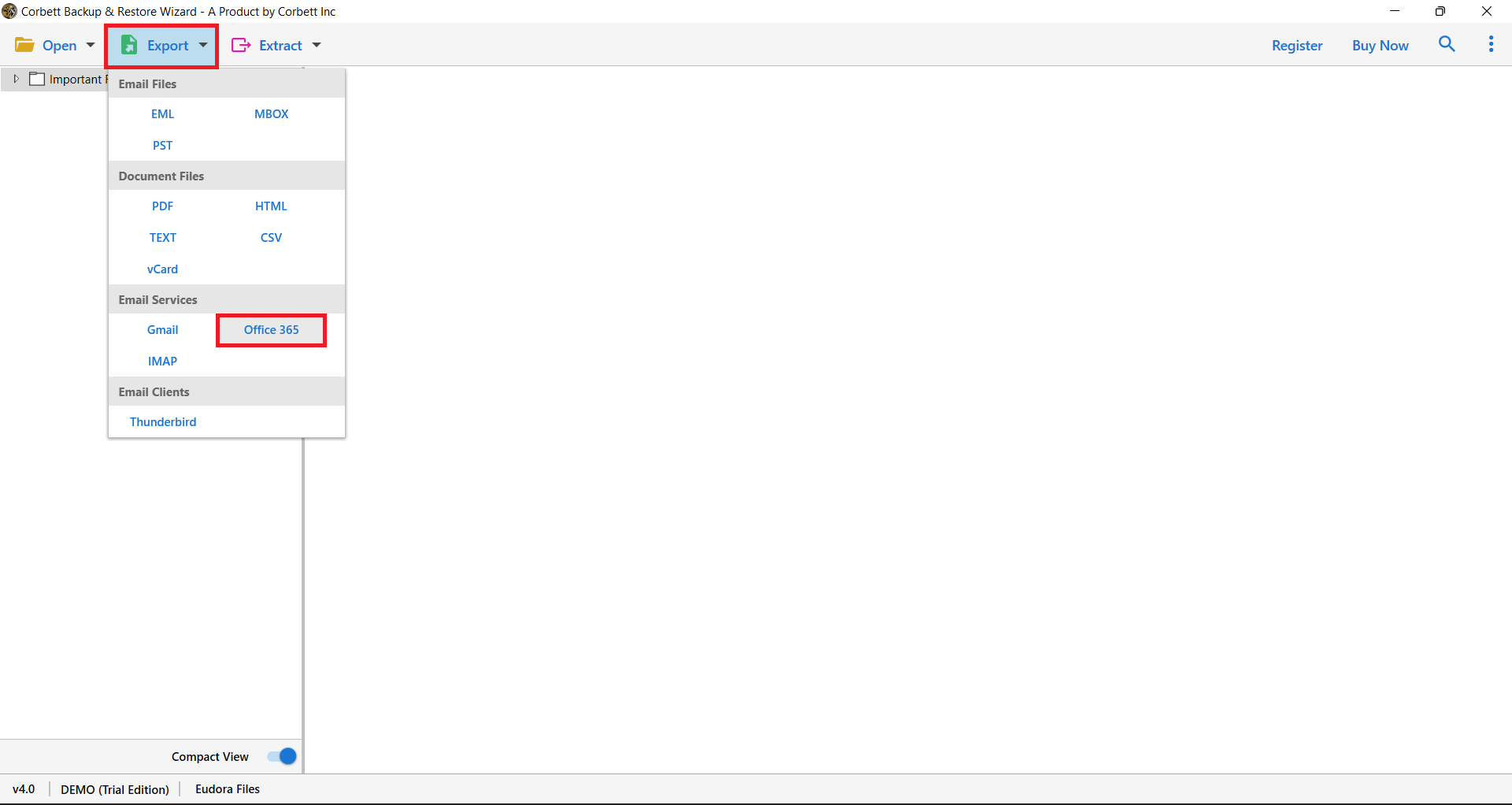 4. Depending on your needs, enable the Office 365 export options. Finally, click Save to export Eudora emails to your Office 365 account.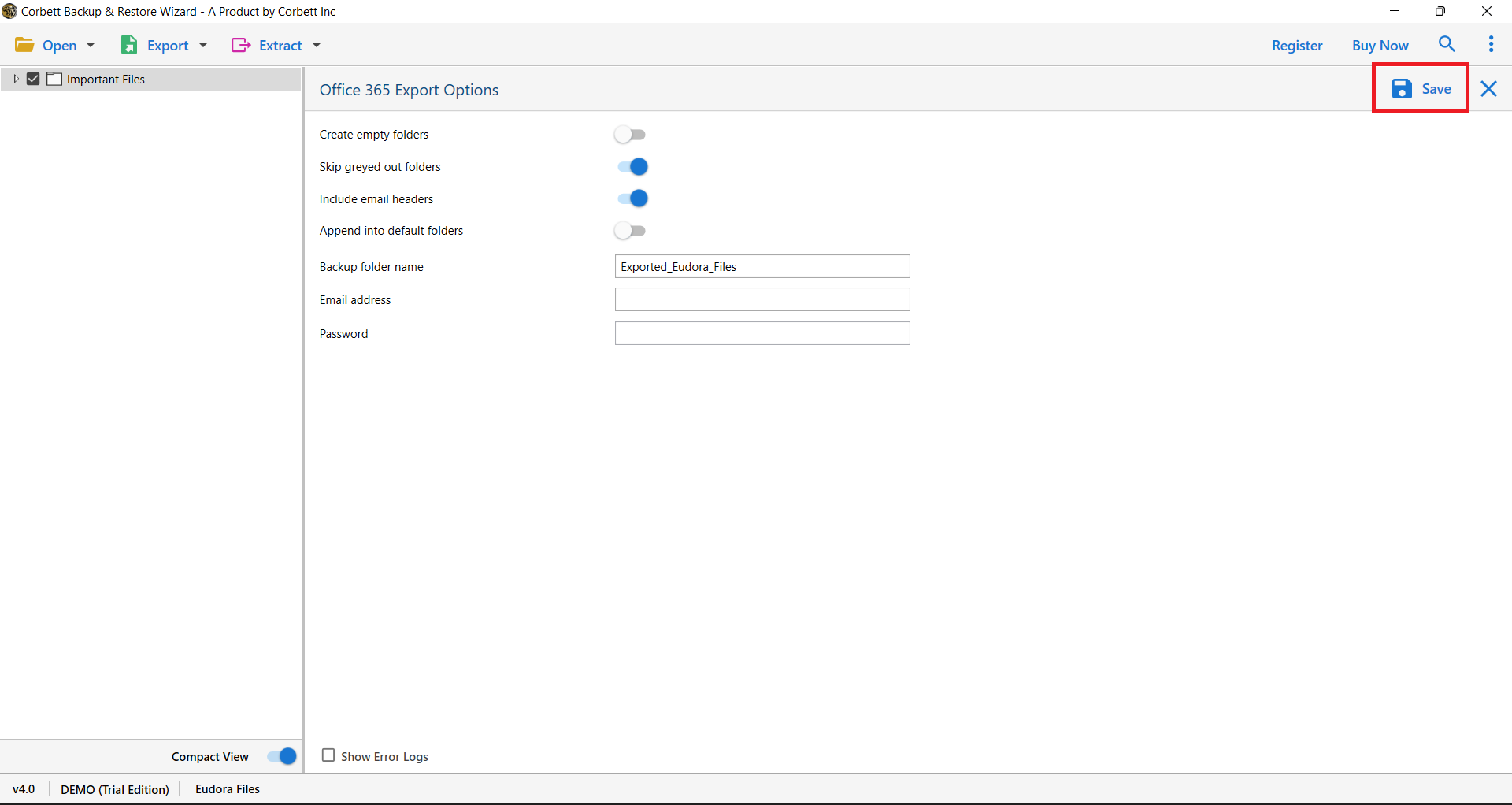 Highlighted Features of this Expert Utility
Bulk file conversion: Users can effortlessly upload several Eudora files to the panel, after that you can convert Eudora mail to Microsoft 365. The software does not impose any file size limitations, so you don't have to be concerned about file size.
Quick Scanning and Preview Option: As soon as you upload the files into the software panel, the tool will scan them rapidly. After that, just click on the files to preview each and every aspect of the email. You can also see a preview of the emails' attachments.
No more setup is required:

Eudora to Office 365 Migration tool is a standalone application that does not require any additional software to run. With the help of a smart algorithm, the software will handle all of the stages without the need for any additional tools.
Conclusion
We've covered some of the most frequent issues users have while migrating from Eudora Mail to Office 365 in this post. Contact our support staff if you're still having trouble migrating your emails. We'll be happy to answer your questions or resolve any issues you may have.