Best Way to Export Squirrelmail Emails to Gmail – Simple Guide
You're in luck today if you're seeking a way to export SquirrelMail emails to Gmail with attachments. This fast user guide walks you through the entire process of transferring your SquirrelMail inbox to a personal Gmail account. It's straightforward solution that can easily be implement by all users. So, let's get this process started.
Emails are vital whether you work in an office or at home. It is regarded as one of the most reliable means of disseminating information. Technology is rapidly evolving, and it is providing us with new ways to handle our data. Users are looking for an easier way to switch from SquirrelMail to Gmail these days.
The Advanced Email Migration Software by Corbett is a fantastic approach to move email messages from SquirrelMail to Gmail. It is completely secure and quick. This application can be used to convert a large number of SquirrelMail emails to Gmail. Let's take a look at the procedure one step at a time.
Perfect Solution to Transfer SquirrelMail to Gmail in 5 Easy Steps
Look over the screenshots and descriptions to see how to send SquirrelMail emails with attachments to your Gmail account.
Wait, you can also try the tool's free demo version, which allows you to execute a direct SquirrelMail to Gmail Migration. It aids with the migration of the first ten emails from the SquirrelMail folder to Google Mail, complete with attachments for free.
Now, Install on your Windows PC, download, and run the application. Then simply follow the instructions.
1: Open the tool and hit on the Open option in the top menu bar section

2: Select Email Accounts from the drop-down menu and click Add Account.

3: Fill out the Squirrelmail email credentials and verify the Advanced Settings for the email id.

4: Pick Gmail from the Export category in the top navigation bar.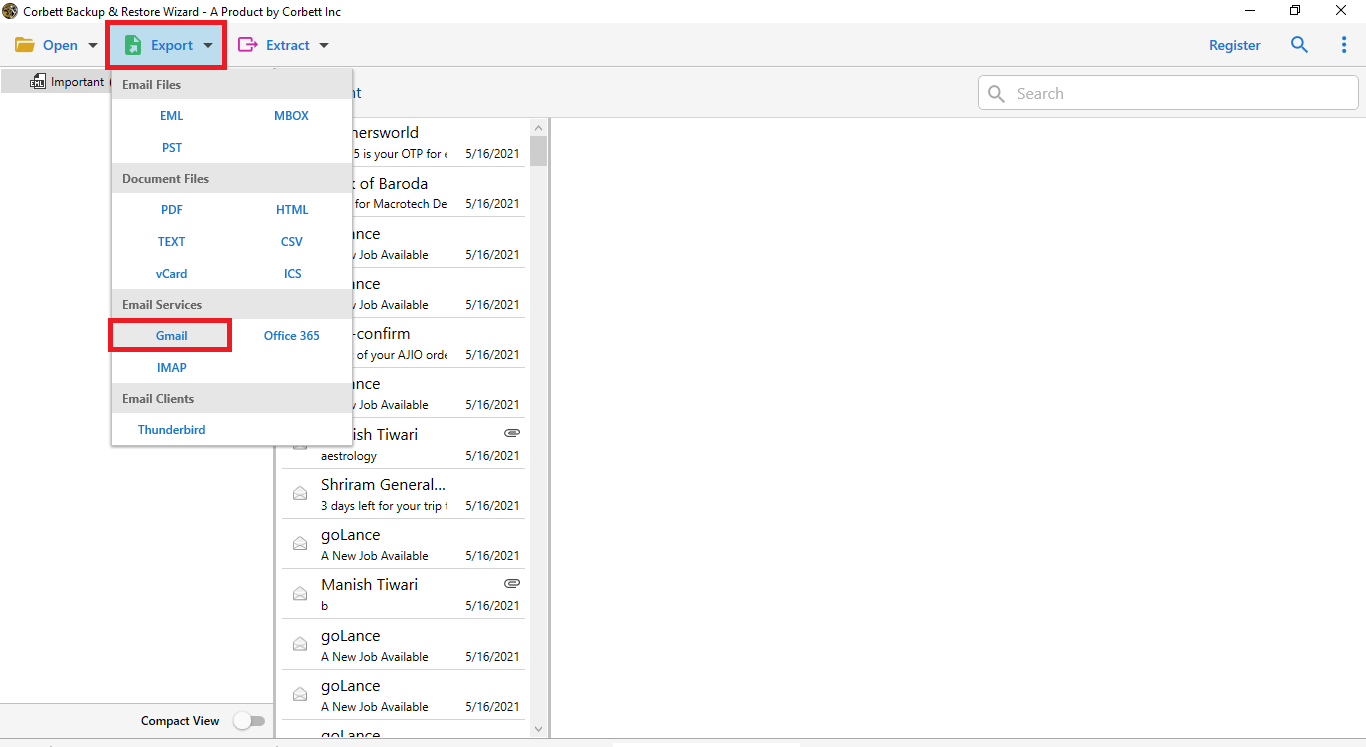 5: Enable the required options as per your need and write down the Gmail id to transfer Squirrelmail emails. To easily export Squirrelmail emails to Gmail, select Save.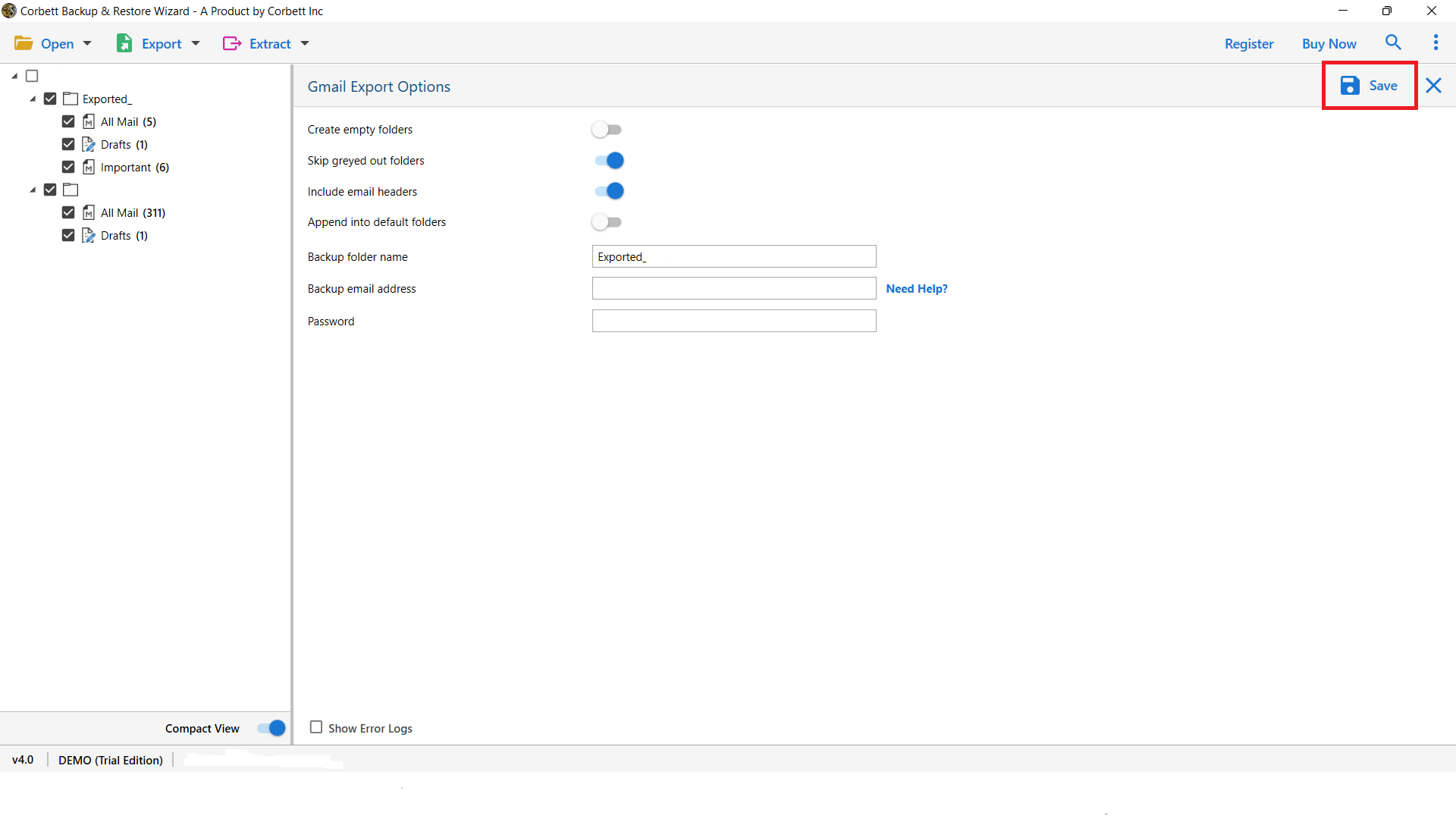 To directly export SquirrelMail emails to Gmail, follow the step-by-step instructions. By selecting the Open Gmail option, you can view the exported files/folders immediately in Gmail. You can also backup your Gmail account data using the Gmail Backup Wizard.
Easily Migrate Squirrel Mail to Gmail Account Using Automated Solution
The utility is a reliable solution that works with all versions of Windows. The application allows you to send mass emails from your SquirrelMail account to your Gmail account. To finish the email migration, the application merely requires credentials. Everyone can use the tool because it does not require any special expertise. It can export an unlimited number of emails from SquirrelMail to Gmail, including attachments. This dependable application does not alter any data or cause data loss.
The Software's Most Important Features
Utilize the Batch Mode: This application's most appealing feature is its batch mode. You can use this tool to batch export SquirrelMail emails to Gmail in batch.
Simple User-friendly interface: This is the greatest solution for easily sending emails from SquirrelMail to Google Mail. The tool has a very straightforward and user-friendly graphical user interface.
Acquire Complete Migration: This application allows users to move directly from SquirrelMail to Gmail. The tool also allows you to move SquirrelMail emails and attachments to your Gmail account.
There are no Limitations: There are no restrictions on the file size that can be uploaded to this application. Users can quickly move all properties from their Squirrelmail to their Gmail account.
Holds Folder Hierarchy: When sending emails from SquirrelMail to a Gmail account, the tool keeps track of the folder structure and hierarchy. Users can quickly obtain precise and accurate email migration data.
An application that runs on its own: There is no need to install any additional software to export your SquirrelMail mailbox to your Gmail account.
All Windows Editions are Supported: The tool works with all versions of Windows. This software is simple to install and use on Windows 10 and older generations of Windows.
Note: Read blogs on similar user queries
Final Thoughts
These days, migrating email from one platform to another is a regular operation. It is entirely dependent on the option you select. Read the blog above if you wish to export SquirrelMail emails to Gmail account. The mentioned solution is an effective and highly recommended strategy that you can test for free. So, go ahead and do your work with the solution.