How to Import Google Takeout to New Gmail Account With Complete Zip Folders
Importing the MBOX file from Google Takeout into the new Google mail account. When transferring emails from one Google account to another, this approach may be a viable option. But, once you've downloaded Google Takeout emails, do you know what to do next? If not, this post will explain in detail How to Import Google Takeout into a Different Google Account.
Email transfer and backup are almost every user's most crucial tasks these days. Gmail is one of the most widely used free email services on the internet. Google Takeout is a free tool that allows users to generate a backup of their Google app's data.
For a variety of reasons, some people are seeking ways to import Google takeout to new Gmail accounts. So, in this post, we'll show you how to import emails from Google Archive into Gmail or another Google account. Let's take a look at how to backup Gmail using the Google Takeout app first.
Here are the Two Parts of the Step-by-Step Procedure
There are two methods to accomplish this complex Import Google Takeout to New Gmail account procedure. To start the process users need to first download the Google Takeout files in a Zip folder and then start the import process.
There is no direct way to import the Google Takeout Zip files to a new Gmail account. Users need an automatic tool to import the Google Takeout data to a new Gmail account. Start the procedure by following the below article.
How can I use Google Takeout to Get My Google Account Data?
To begin, go to the official Google Takeout page i.e., https://takeout.google.com/settings/takeout
Next, select the Download data option in your Google account.
Deselect all, then choose the mail option to download from the Google server, and then click Next.
Choose "Send download link by email" from the delivery method drop-down menu.
Choose the .zip file type and archive file size from the File type drop-down menus, then click the Create Archive button.
Google sends you an email when your Google Takeout files are available to download. To obtain emails, open the email link and click the download archive option.
How to Transfer Google Takeout to New Gmail Account
To begin, we'd want to clarify that Gmail does not offer a way to transfer Google Takeout emails straight to a Gmail account. After learning about this situation, CorbettSoftware created the Professional MBOX Converter Software. It's a wonderful program that allows you to easily upload Google Takeout to new Gmail account or another Gmail account in a few simple clicks.
This is completely risk-free and features an easy-to-use interface that is appropriate for both professionals and non-professionals. It works flawlessly on all Windows operating systems, including Windows 7, XP, 8, 8.1, and 10. With this application, you can quickly and easily import multiple Google archive files into your Gmail account.
How to Import Google Takeout Data to New Gmail Account
1. Download and install the MBOX to Gmail conversion tool on your Windows PC.
2. Then, in the first tool's window, pick the Open option.

3. Select Email Data Files, then Google Takeout Files.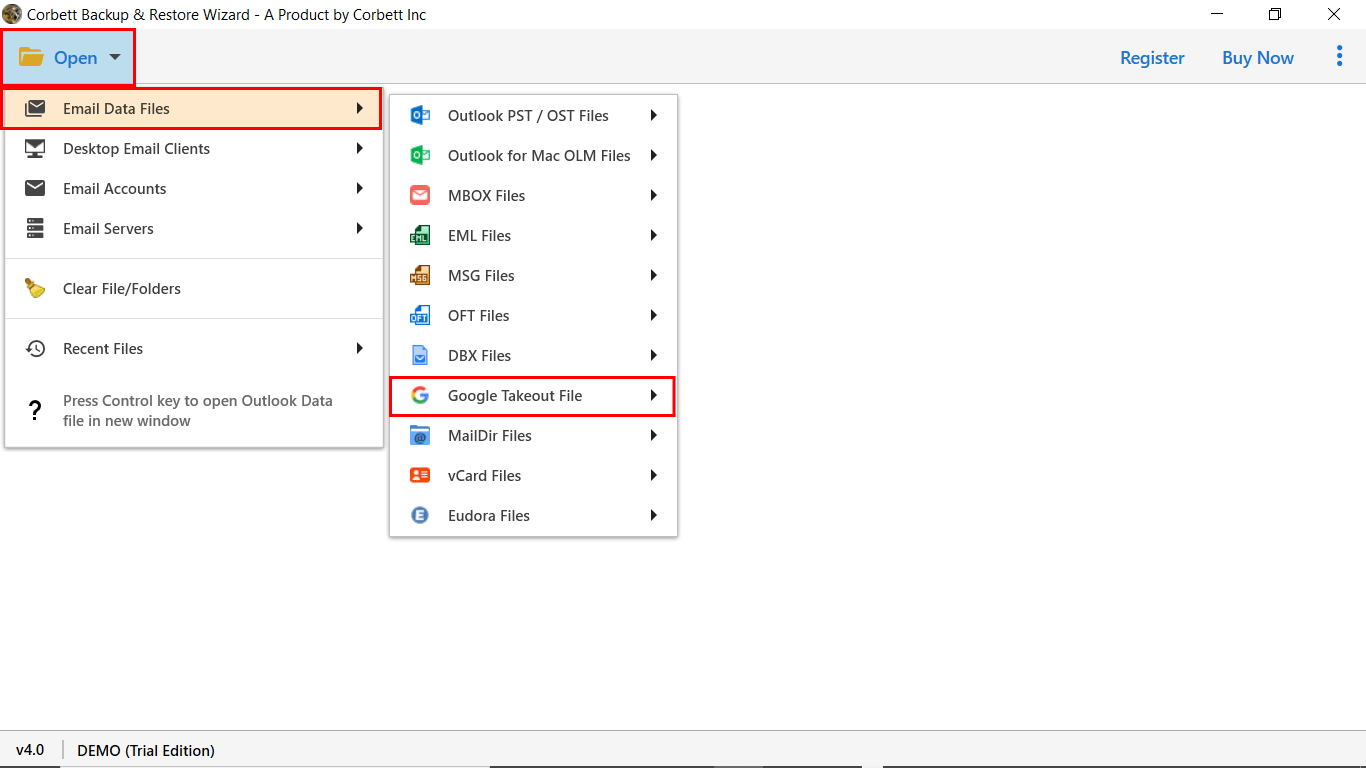 4. Choose the Google Takeout files and folders from your computer's hard drive.
5. Then, on the right-side preview window, preview the Google takeout emails.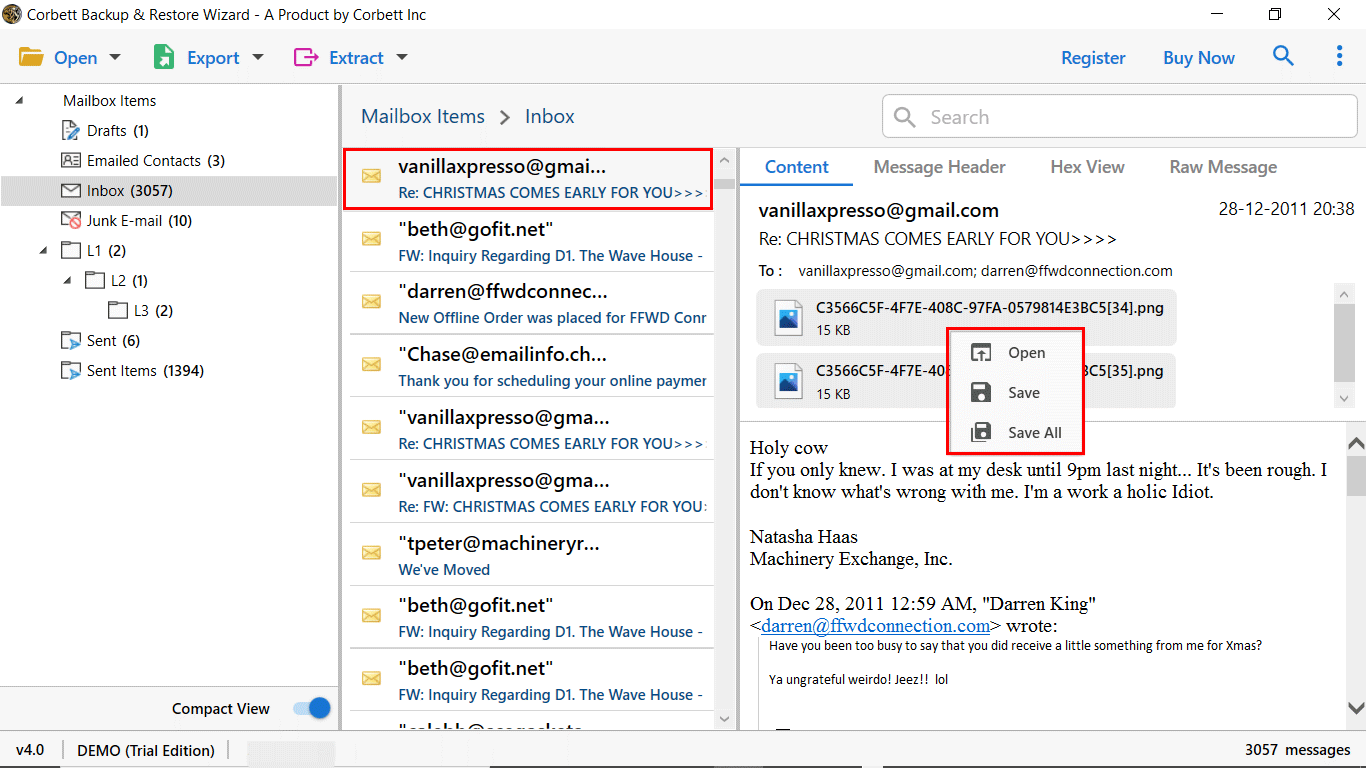 6. Then click Export and choose Gmail from the drop-down menu.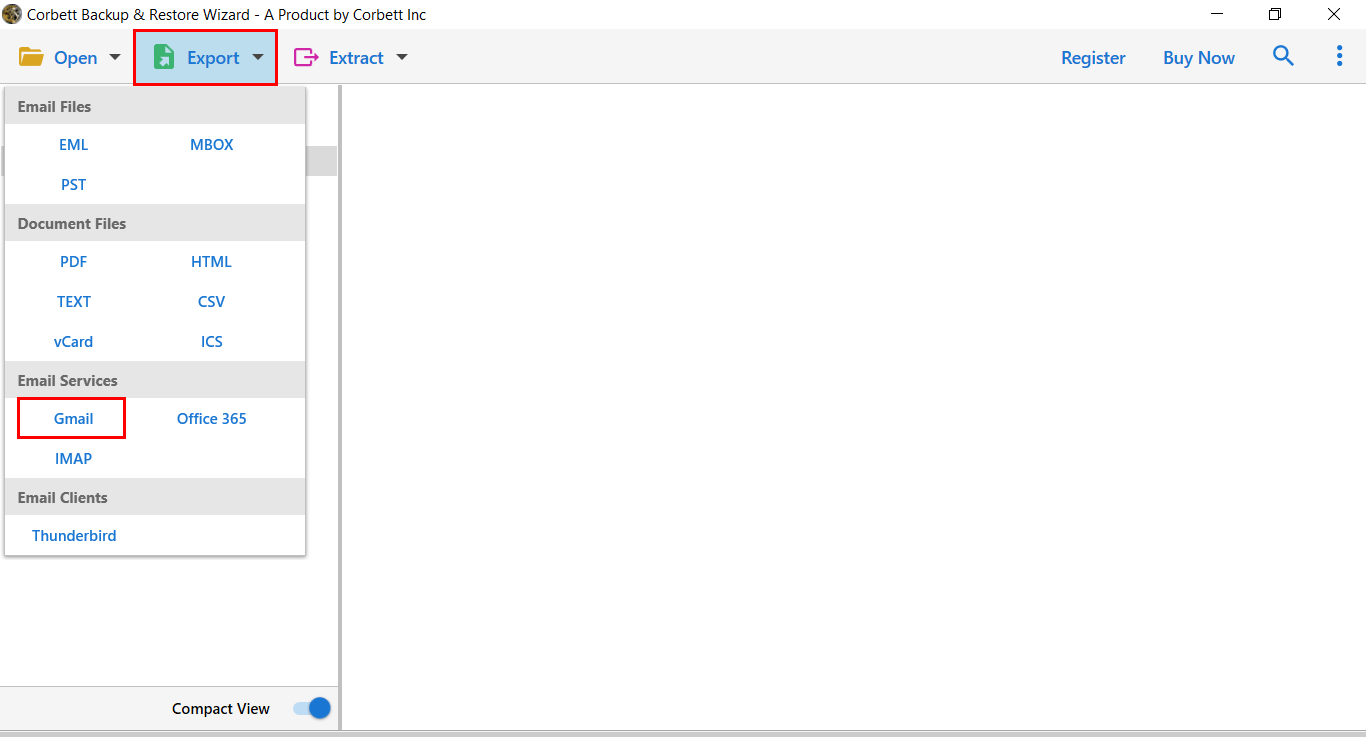 7. To begin the Import Takeout Data to New Gmail Account, click Save at the conclusion.
The Software's Features
100% Genuine Result: The application preserves the Google Takeout email folder hierarchy in its original condition. It also keeps the internal folder structure and components consistent throughout the procedure.
Simple graphical user interface: The software interface is easy to navigate and completely secure. The software is suitable for all users.
Import Google Archive to a New Account Effortlessly: With this software, you can easily transfer your Gmail Takeout to new Gmail account. Furthermore, the solution protects all of your personal data.
Upload Mass/Multiple Google Takeout Files: The user can convert Google Takeout files in mass to another Google account using the Select Folder option.
Importing Option: As you can see from the list of storing alternatives, the program offers a variety of additional ways for moving Google Takeout to another Google mailbox. You can choose an alternative to Gmail or G Suite if you like.
Compatibility with Microsoft Windows Operating Systems: This tool works with all Microsoft Windows editions, including the most recent and older versions, such as Windows Server 2012 and others.
Conclusion
In this blog article, we explain how to import Google Takeout to new Gmail account. Using this proposed technique, you can now effectively import Google archive material onto another account. This will also assist you in using the Google Takeout tool to import Google data. So, follow this useful instruction and finish your task without difficulty.
Read More Related Articles: