Migrate eM Client Mailbox to Office 365 with All Attributes
The eM Client is a Windows-based desktop mailing platform that offers multiple features while sending and receiving emails. In addition, it is compatible with various cloud platforms, and most business uses eM Client as the primary source of communication.
Over time, the market demand curve has changed significantly, and many users migrated from desktop applications to cloud platforms. We will cover one of such queries in this blog post, i.e., "how to migrate eM Client mailbox to Office 365 Account?". The O365 offers an advanced mailing platform with the benefits of cloud storage. So, continue with the blog and find a suitable solution.
How to Import eM Client Emails to Office 365 Account?
Let us Clear you one thing here! There is no manual solution available to perform this migration. The Corbett Email Converter Software is the only solution available that lets users achieve this task effectively.
The toolkit offers numerous benefits and an easy-to-use working interface that any novice can efficiently operate. Also, a trial edition of the software is available to check the software's functionality. So, it's recommended that you download the software and follow the steps mentioned below.
Best Way to Migrate eM Client Mailbox to Office 365 Account
In this section, users will get a step-wise workaround to migrate emails from eM Client to Microsoft 365.
1) Run the software and click on "Open Tab" from the first window.
2) From the list, choose Desktop Email Application >> eM Client >> Upload Configure Data File.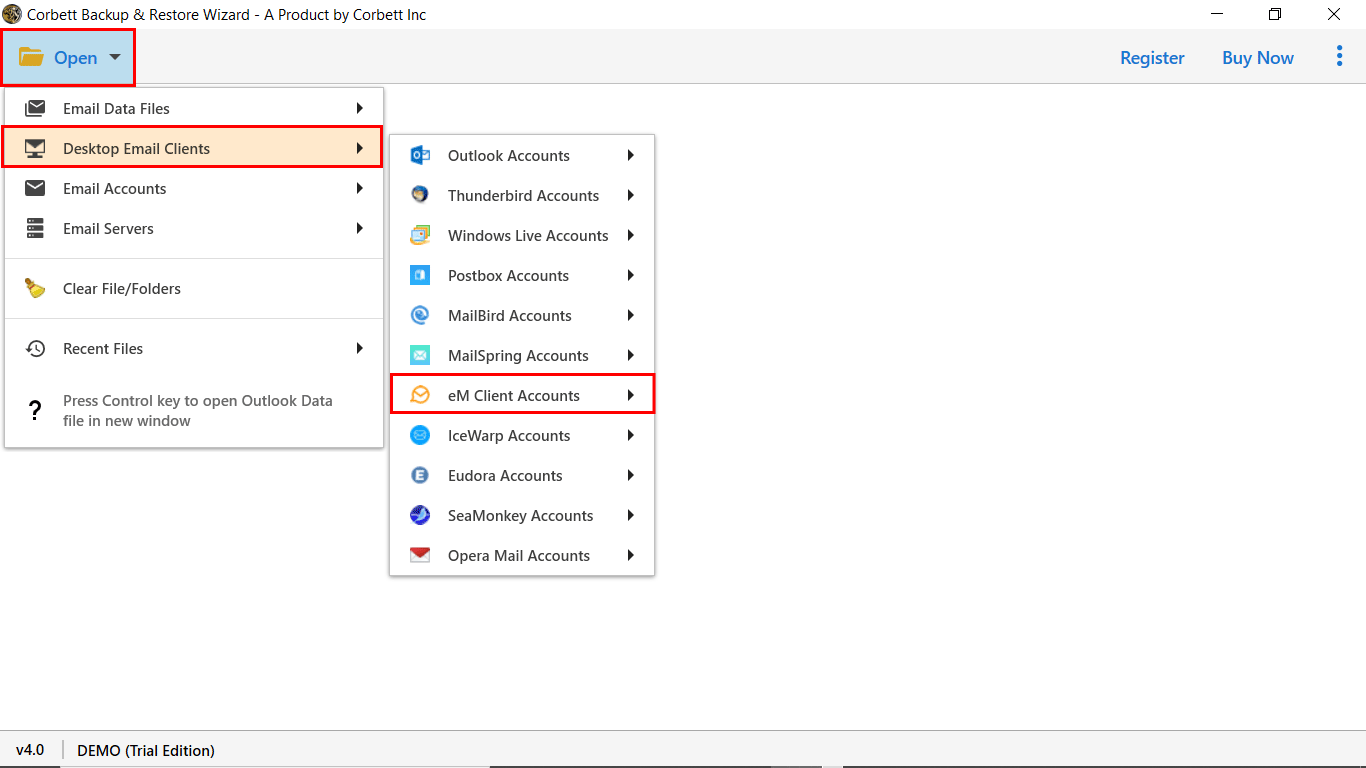 3) The toolkit will scan and display all of the data files that it has stored. Users can preview them accordingly.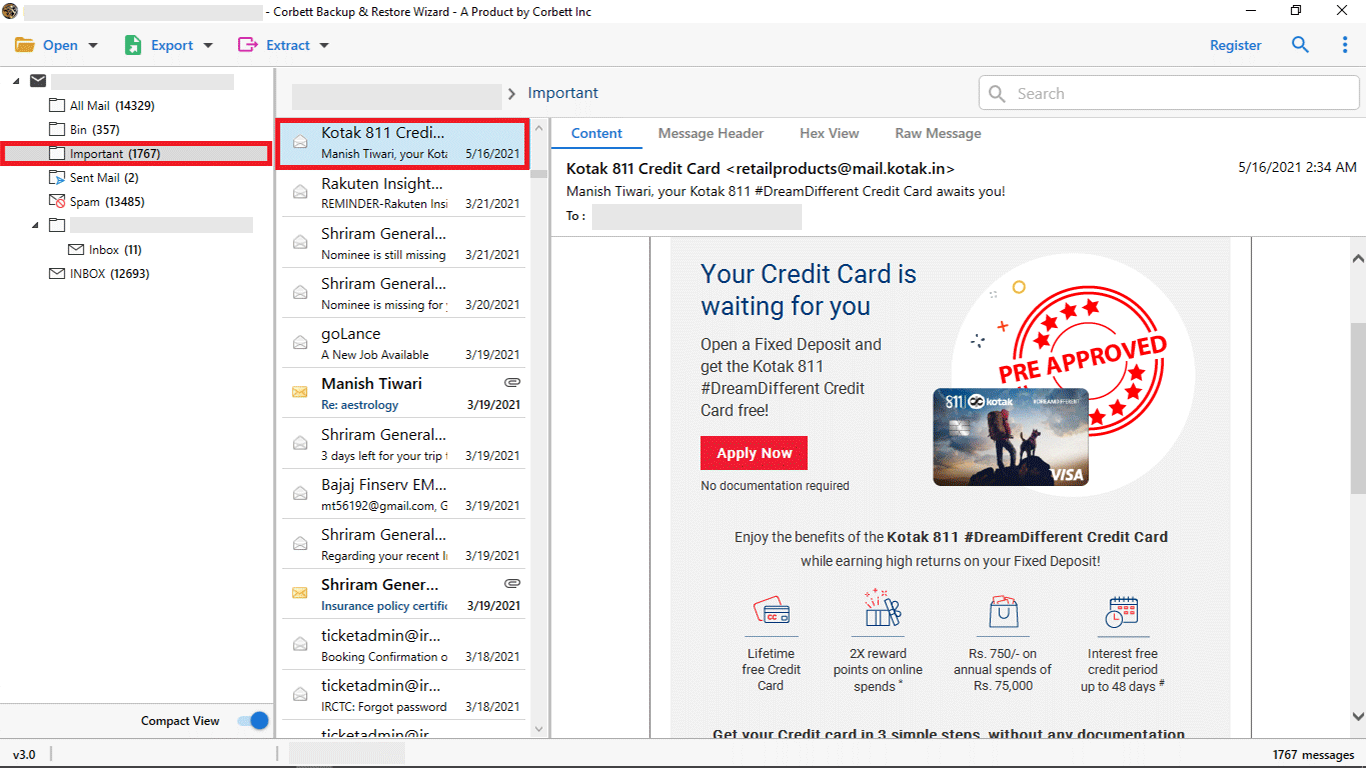 4) The next step is to click on the Export Button and Select Office 365 from the drop-down menu.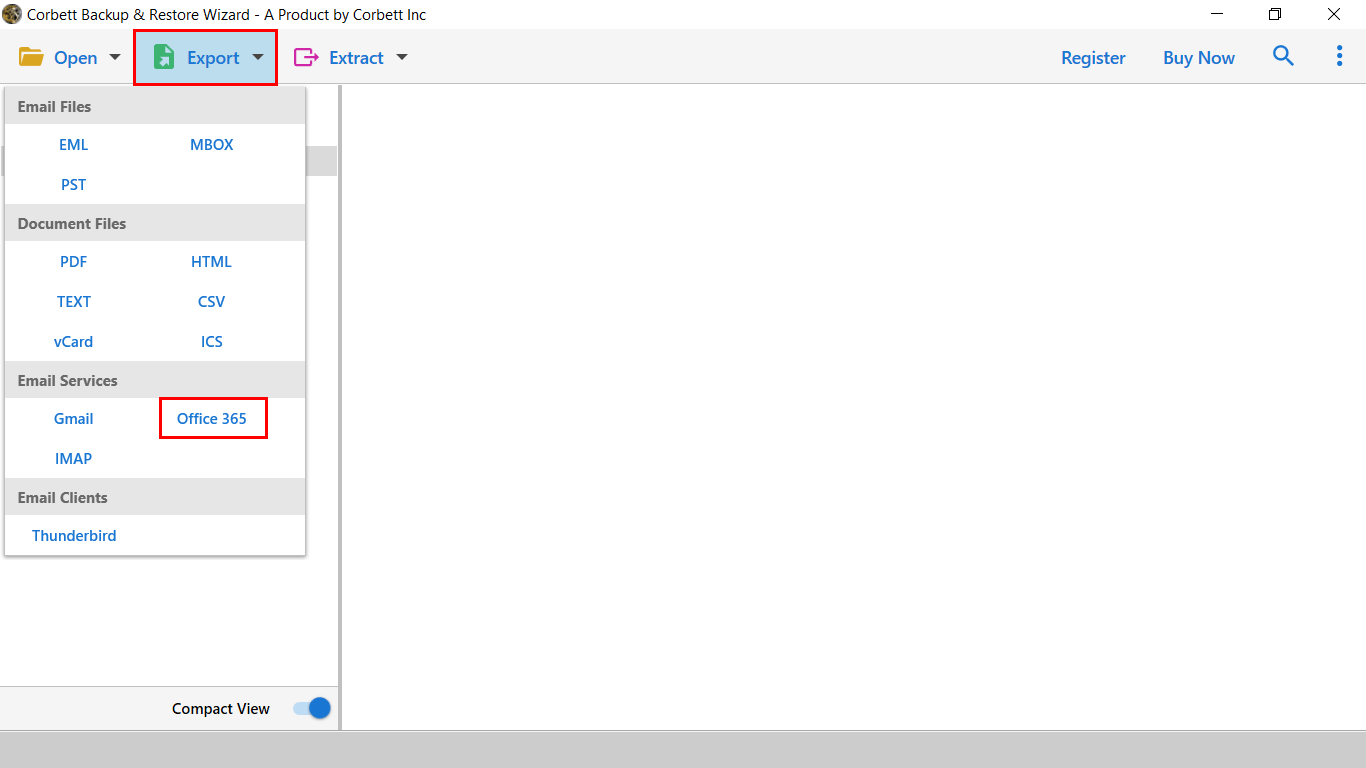 5) In the next section, users can apply the data filters as required, and next click on the Save button from the list.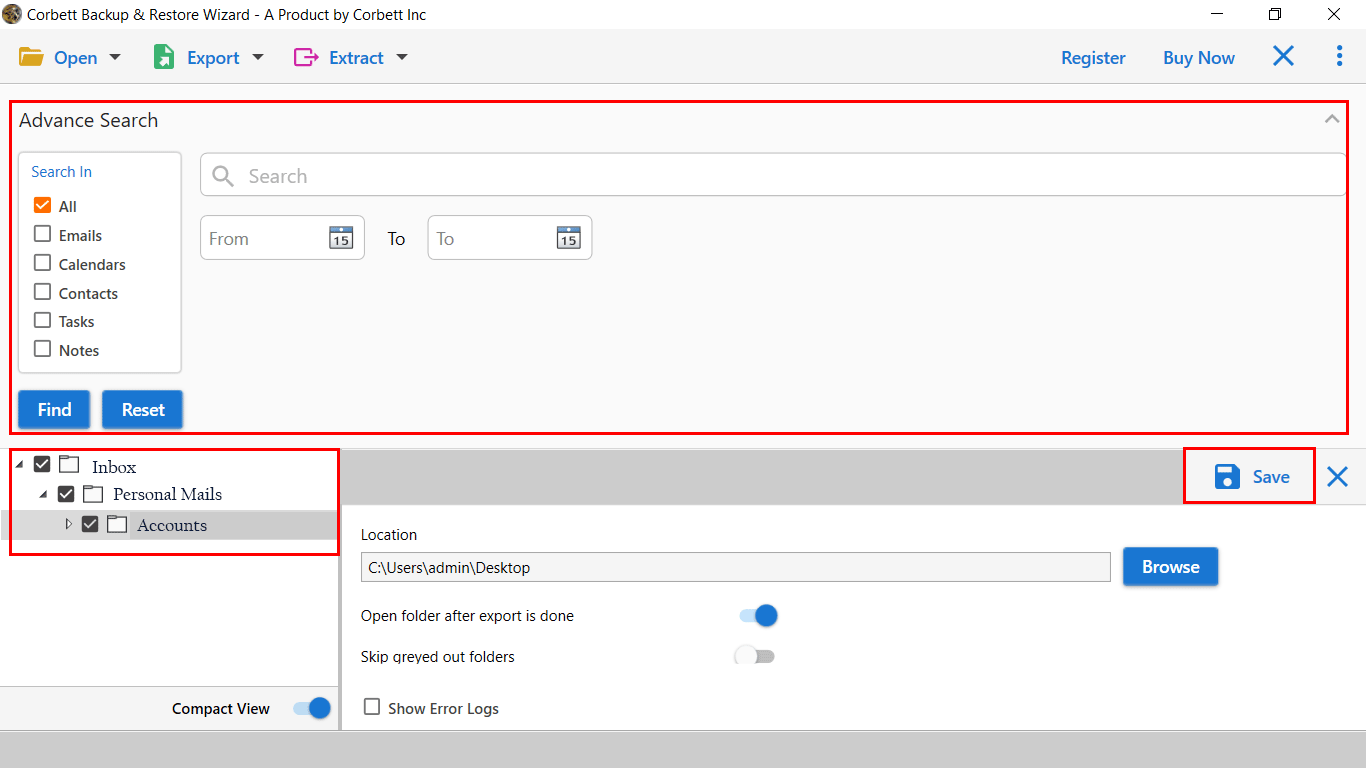 If you want to know the detailed functioning of the software, you can click on the mentioned video.
Prime Functionality of Software to Move Emails from eM Client to Microsoft 365
Quick Search Mode: The toolkit offers an advanced data filter option that lets users find emails by subject, date, attachment type, etc.
No File Limitation: There automated toolkit doesn't impose any file size limitation. Users can easily Migrate eM Client Mailbox to Office 365 account without size restrictions.
Preserve Folder Hierarchy: When users import eM Client emails to Office 365, the software ensures data structure and a count of reading and unread messages.
Multiple Saving Options: The eM Client to Office 365 Backup Tool is an advanced solution that allows Migrate eM Client in Thunderbird, Outlook, Gmail, and other platforms.
Windows Compatibility: The wizard is compatible with all Windows OS. So, users don't have to worry about anything. Also, the system requirement to access the toolkit is shallow.
Frequently Asked Questions by Users
Question 1) My Calligue sent me an eM Client data file, and I want to transfer it to O365. I don't want to install the eM application to view emails. Does the software work for me?
You can easily import eM Client emails to Office 365 account. Follow the steps for good.:
Download and run the software.
Click on Open Tab >> Desktop Email Client >> eM Client
Next, users can browse the eM client file and upload it to the software panel.
Now, examine the data and click on the export button.
Select the Office 365 option and save the data without any failure.
Question 2) Is it possible to transfer eM Clients emails with attached files?
Yes, with the help of an automated solution, you can easily migrate eM Client Mailbox to Office 365 account with attachments.
Question 3) I've been using eM Client for five years, and most of my emails are in my inbox. Can I transfer them all at once?
Yes, the automated wizard supports batch migration. One can easily migrate any size of data without any interruption.
So There You Have It
This blog explains one of the best and most straightforward ways to migrate eM Client Mailbox to Office 365 account. It is an easy-to-use application with a dedicated support team. Also, we have mentioned some of the highlighted features of the tool. So, it's recommended to download software to know more about it.
Similar Post: