How to Migrate Emails from cPanel to Office 365 Account?
Have you been using cPanel to access your mailbox data? Many times, people try searching for solutions for exporting their emails from one place to another. If you are also finding solutions for some great methods to convert cPanel to Microsoft Office 365, then you have reached your destination. In this article, you will get a stress-free solution that will help you get ahead with the process of how to migrate email from cPanel to an Office 365 account.
Many of the companies have already migrated email from cPanel to Microsoft Office 365 accounts due to its extraordinary features and enhanced security policies. So, let's dive into this blog where you will understand the reasons as well as the solutions of moving from cPanel to Office 365.
Why Move from cPanel to Microsoft Office 365 Account?
Office 365 is a recognized suite developed by Microsoft in the market and is cloud-based. Its cloud-based feature has allowed users to access these files irrespective of the place and time. Only a strong and reliable internet connection is needed. Many people are heading towards migrating email from cPanel to Office 365 account because of the upgraded and enhanced features it provides.
Enhanced Features: One of the strongest reasons for people that go for using Office 365 is that the service provides some great features
No risk of data: Being a cloud-based platform, Microsoft Office 365 provides users with the ability that they do not lose their data even if their device is lost
Secure Storage: Office 365 is the best when it comes to securely storing data. As it would not let any unauthorized person get access to your device
Access Anywhere: Having a reliable and error-free internet connection is enough to make sure that you can access your emails from anywhere.
Now that we have understood how efficient it is to move cPanel to Microsoft Office 365, you have to begin the process. Let us understand the steps you need to implement to get done with the process of migrating email from cPanel to Office 365 account.
Best Ways to Perform cPanel to Microsoft Office 365 Migration
There are two ways to perform cPanel email to Office 365 migration directly. Both methods are perfect for users with technical knowledge and without any technical knowledge. Let's go through the reading to know what's the best fit for you.
Apply both the methods as per your requirement. By using the automatic method you will get some additional features and security. In the manual method, there is no guarantee of your data.
Transfer cPanel Email to Microsoft Office 365 Manually for Free
Complete the following steps to migrate cPanel email to Office 365:
1. log in to the cPanel login screen and log in to your cPanel account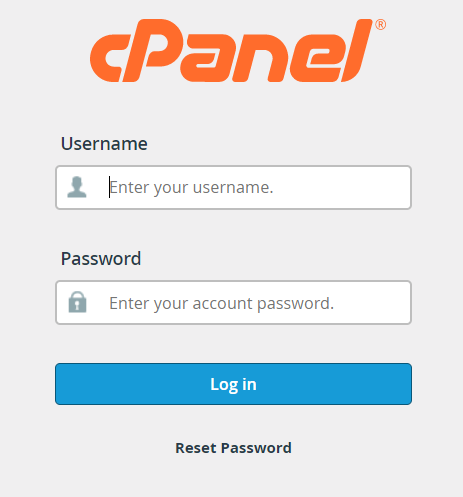 2. Select the 'Email Account' option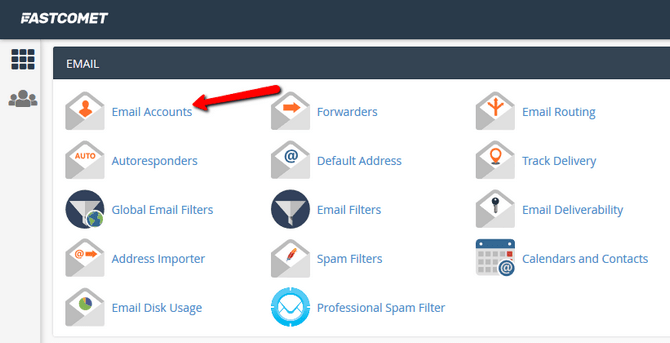 3. Search the email account whose data you want to transfer to Office 365 and select the 'Check Email' option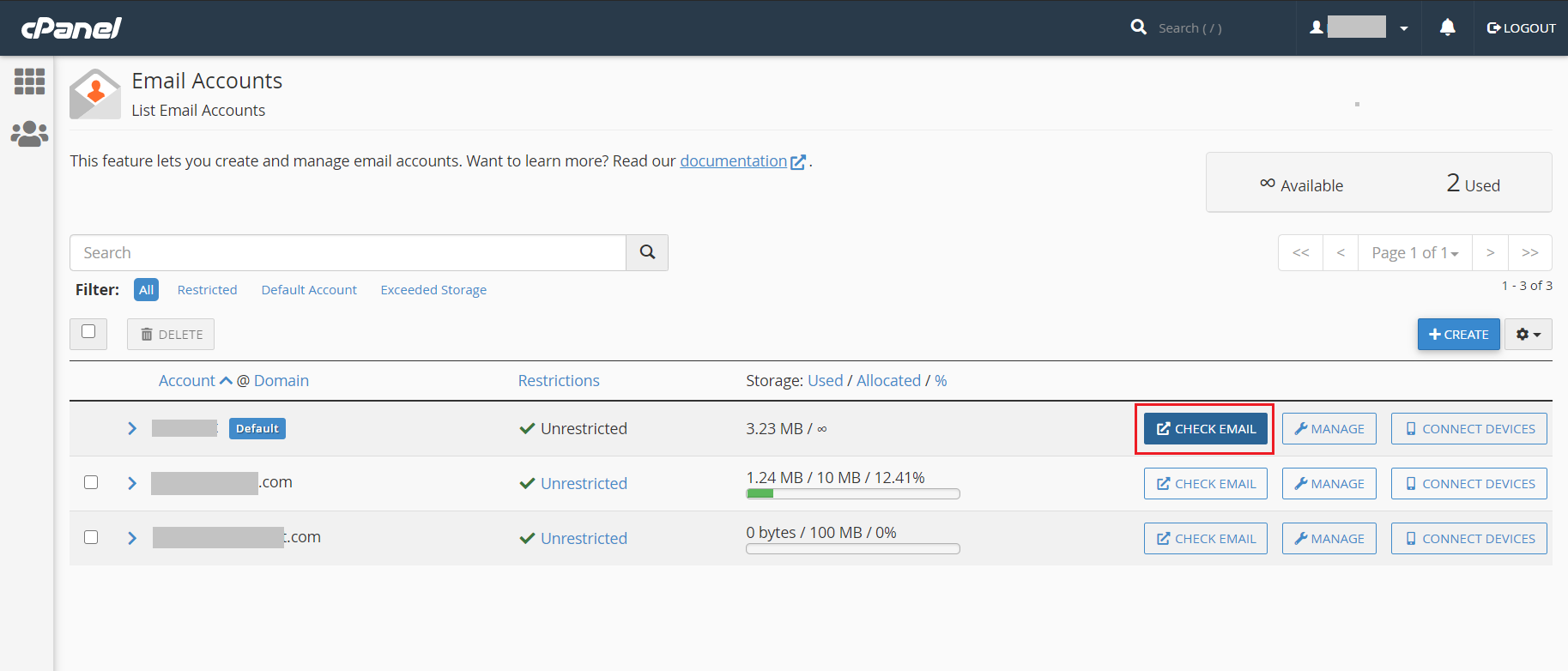 4. Hit on the 'Horde' photo and Hit the 'Open' option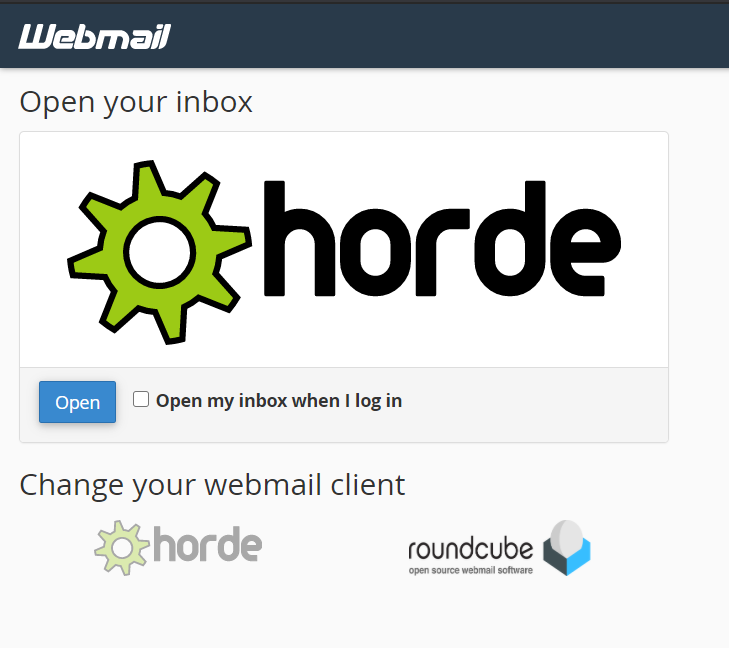 5. Once the Webmail opens, Right-click on the 'Mailbox' folders and choose the 'Export' option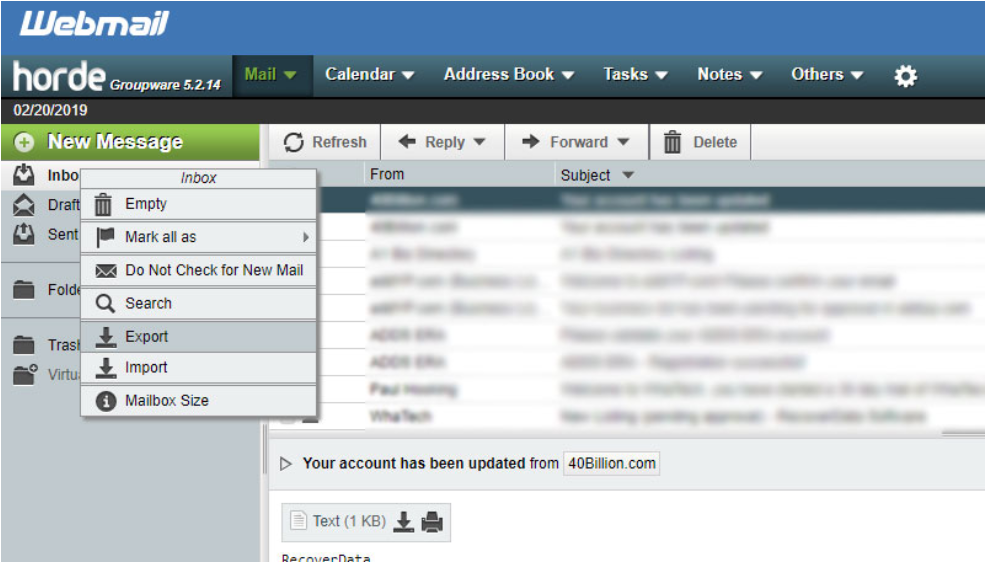 6.  Select an option and Hit 'OK'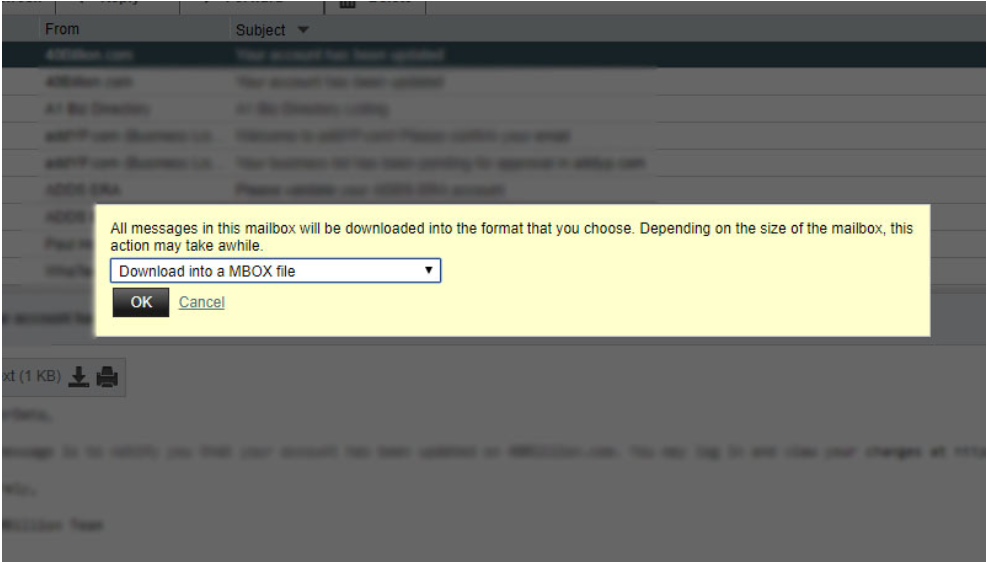 7. Save the files at any location in your Windows operating system
Note: If you want to manually export cPanel email to Office 635. Then you have to convert them into PST. The MBOX to PST Converter tool helps you to convert.
Export Email from cPanel to Microsoft Office 365 Automatically 
For migrating email from cPanel to an Office 365 account. you need to have the correct tools to have an error-free process. So, if you are planning to get done with this process, Corbett software introducing IMAP Email Migration Tool should be the first tool coming into your head. It makes the migration process less daunting and you can have a smooth process. No matter if you are not well-versed with technicalities because this software is designed in a way that is very user-friendly and one can use it simply:
Steps for Migrating Emails from cPanel to Microsoft Office 365 Account
Follow these steps for the first phase of cPanel to Microsoft Office 365 migration:
 1: Download this Software on your system. Then, Install and launch the tool
 2: Opening the software will take you to a page. where you can see the 'Open' option available on the top left. Click on that
 3: Thereafter, tap on 'Email accounts' from all the options available popping up in front of you. Click on 'Add Account'
 4: After that, you need to enter all the required details of your cPanel account
 5: Go to the 'Advanced Settings' option and fill the box with your IMAP server. Hit 'Add'
 6: After that, the tool starts browsing your cPanel files and folders into the tool.
 7: Tap on the 'Export' button which is there on the screen and selects 'Office 365'
Executing every step properly will make sure that you are done with the migrating email from cPanel to the Office 365 account process. Just ensure that you do not confuse between the steps and make mistakes.
Why this Software for cPanel to Microsoft Office 365?
This software is one of the best tools that allow you to get done with IMAP to IMAP server migration
No data loss during the process
Supports selective migration
Not just that, it also supports file format conversion
You will be given an option to import depending upon the size, name, type, date, etc
Easily migrate email from cPanel to Office 365 account without any hassle
Author's Suggestion
Migration to cloud apps like Office 365 and G Suite are the hottest things in technology. More and more users are moving to Office 365 due to its advanced features and task management capabilities. Thus, many users are not only switching to Office 365 but also moving their emails to Office 365. The same holds for cPanel users. Therefore, in this blog, we provided cPanel users with an easy method to migrate email from cPanel to Office 365. It is a simple yet efficient solution with no risks involved.